Lexus Malaysia's range consists of 9 models from sedan to SUV to MPV, with the lowest-priced model being the UX. This compact SUV is available in 3 variants – Urban, Luxury and F SPORT – with prices starting from RM236,444 (excluding insurance and sales tax exemption of 5%).
For those who have had their eye on owning a UX, Lexus Capital Services (a division of Toyota Capital Malaysia Sdn. Bhd) offers a financing scheme that starts off with a much lower monthly instalment rate. It's called Lexus Next Step Financing and can provide up to 90% financing for the purchase.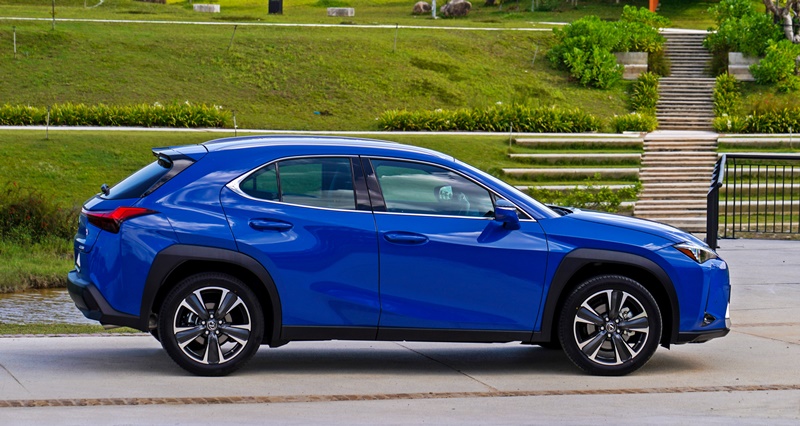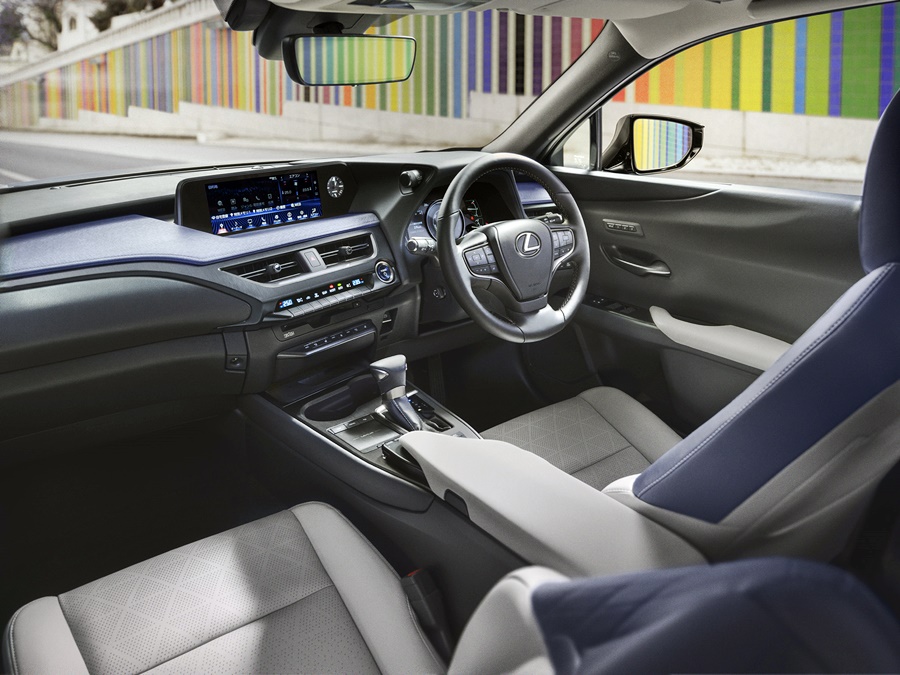 Lexus Next Step Financing is a simple 3-tier scheme spread over a 9-year period. During the first 3 years, the owner would pay RM1,938 a month for the UX Urban variant, or up to RM2,381 for the sharper-looking F-SPORT version.
From the fourth year until the sixth year, the instalment amount will be 37.6% higher, and then from the seventh year to the end of the term, the instalment will be 27.4% higher.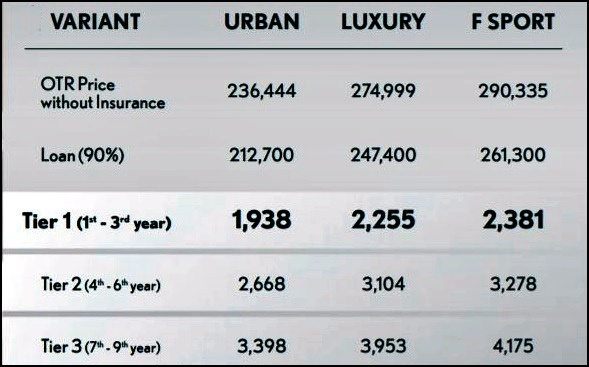 Besides a warranty of 5 years (unlimited mileage), the UX will come with all the benefits of Lexus ownership and the well known hospitality of the brand. Buying from an authorised Lexus dealership also means having the full range of aftersales support available at 6 locations nationwide as well as availability of replacement parts.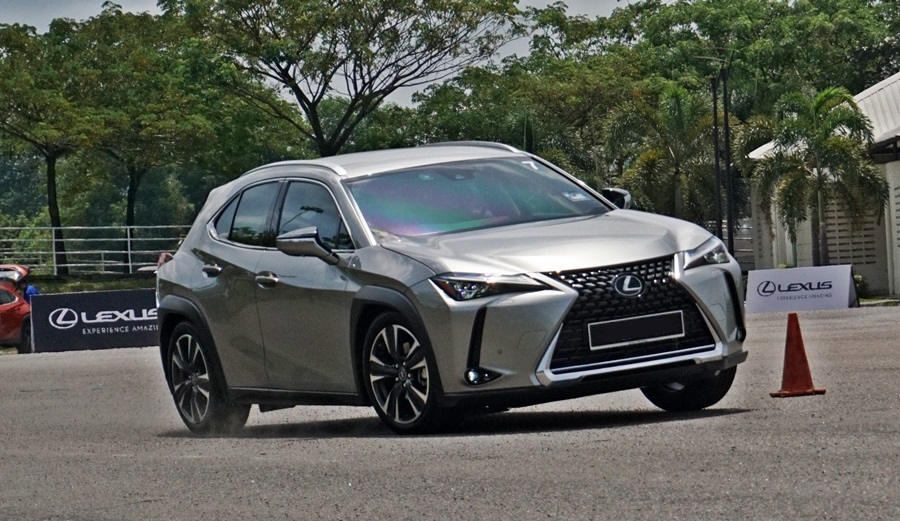 Additionally, all owners can have peace of mind with Lexus Assist, which is available 24 hours a day, every day. Whether it's a flat tyre or an empty tank, a call to the nearest Lexus Centre will bring assistance anywhere in Malaysia and up to 25 kms from the borders with Thailand, Brunei and Singapore.
To know more about Lexus Next Step Financing and Lexus products in Malaysia, visit www.lexus.com.my.