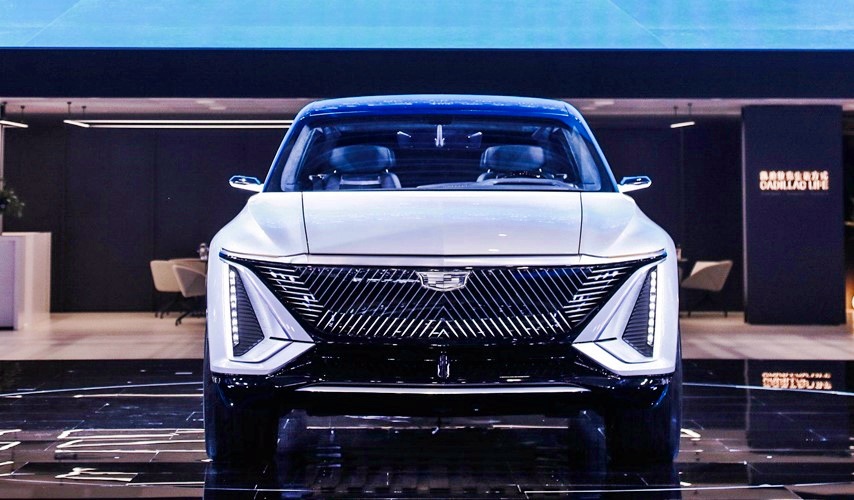 Cadillac is one of the first automotive brands in the world, with a history that goes back 118 years. While it was already established as a luxury brand from its early years, the name outside America was often associated with 'gas guzzlers' – cars with high fuel consumption and with dimensions like an aircraft carrier (an exaggeration, of course). The fact is, Cadillac models were fairly large and their heavy weight as well as big engines consumed fuel at a high rate but thankfully for American motorists, petrol prices were cheap.
By the 1970s, Cadillac began to 'downsize' and by the 1980s, even started to use front-wheel drive. Technology helped bring fuel consumption down and by the time the 21st century began, the company's model range was sized more practically. Fuel consumption was certainly much lower than ever before although perhaps high compared to models from Europe and Asia.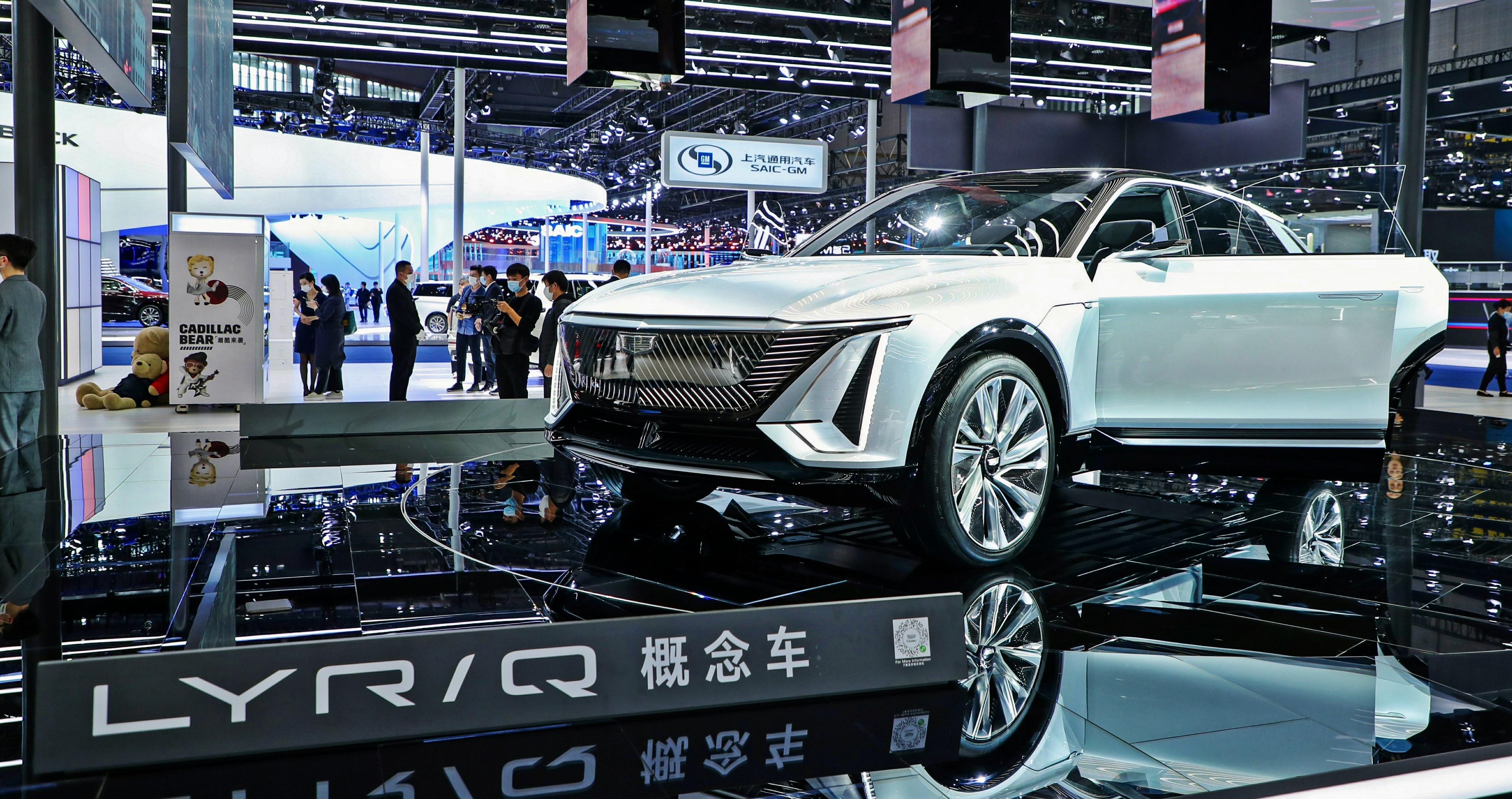 No more new combustion engine models
Now the company is making a big leap forward with the decision to stop introducing new models with combustion engines (although it will continue to sell existing models). From next year, it will launch the first of many electrically-powered models to come and it has revealed what the first model will look like with the unveiling of the LYRIQ at Auto Shanghai last week.
Cadillac executives avoided calling it a concept car and said that the production model will look the same. "We are calling the model on display in Shanghai a showcar – not a concept – because it will go into production soon. You may be surprised how similar it is to the showcar," said Felix Weller, Vice-President of Cadillac in China and General Director of Cadillac Marketing and Sales at SAIC-GM.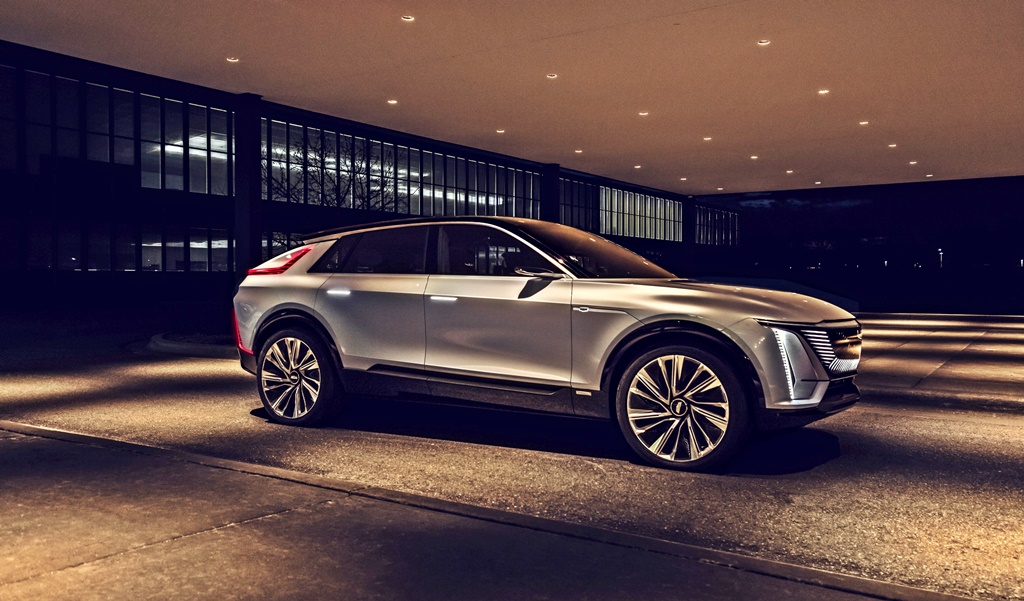 GM Ultium batteries and platform
Th LYRIQ is positioned as a midsize all-electric SUV, equipped with GM's latest Ultium batteries, the industry's first wireless battery management system which saves up to 90% of the wiring. Also, the battery system can receive new features as they become available, with support for over-the-air (OTA) updates provided by its Vehicle Intelligence Platform.
At launch, the LYRIQ's dedicated electric architecture will include a 12-module, 100 kWh battery pack and a rear-wheel-drive Ultium Platform. The powertrain is expected to generate up to 340 hp, with 440 Nm of torque, and on a fully-charged battery pack, the estimated range will be over 480 kms.
As the cornerstone of GM's electrification across the board, the next-generation and highly flexible Ultium platform allows Cadillac to deliver a variety of range and performance options. The modular EV platform on which the LYRIQ is based eliminates significant physical constraints associated with adapting electric propulsion within a conventional vehicle architecture. The result is an optimized design that supports greater driving range, an engaging driving experience and a new interpretation of the passenger space.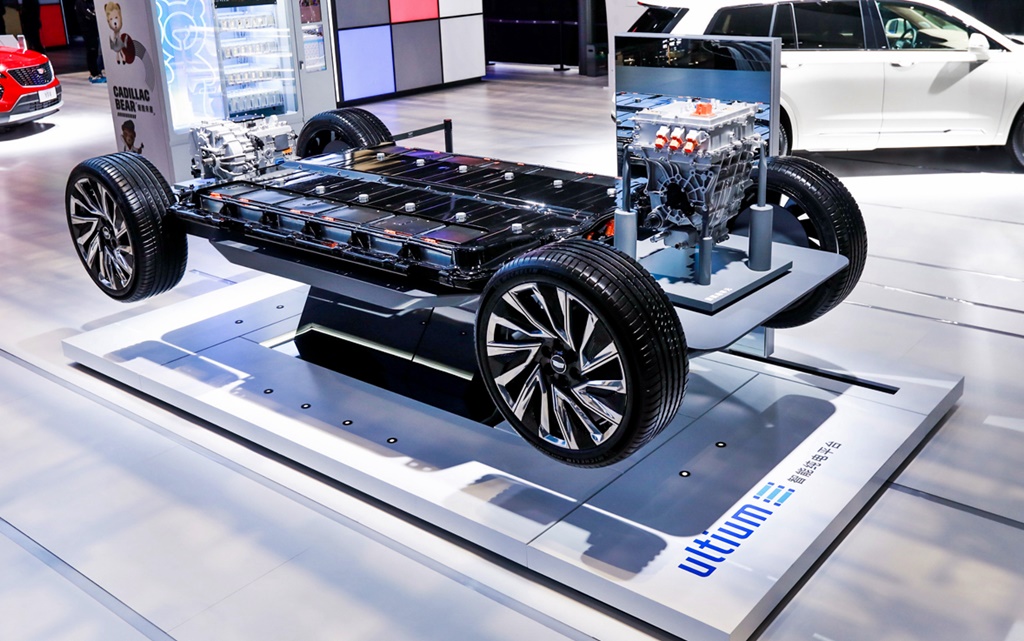 High-speed charging
The LYRIQ features an industry-first wireless battery management system and patented thermal protection technology to offer a safe, powerful and reliable luxury EV experience. Recharging time can be short as the LYRIQ can accept high-speed DC fast charging at 190 kW. This means that the owner can add an estimated 122 kms of range in about 10 minutes. For home charging, the LYRIQ will have a a segment-leading 19.2 kW charging module which can add up to 83 kms of range per hour of charging.
Next-generation variable 'Regen on Demand' technology, along with the convenience of One-Pedal Driving, will also be available. With Regen on Demand, drivers can control how quickly LYRIQ slows down or comes to a complete stop using a pressure-sensitive paddle located on the steering wheel. Both technologies make use of regenerative braking to help maximize electric driving efficiency.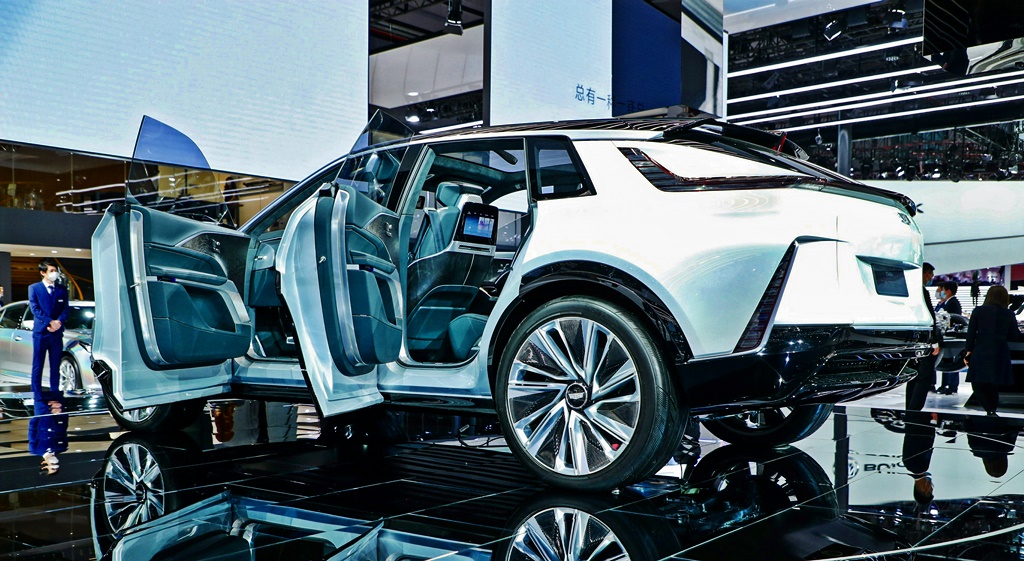 Name inspired by music and poetry
The name 'LYRIQ' was inspired by Cadillac's rich connection to the arts such as music and poetry. Its exterior styling is true to its intent to blend a sensory artform with intelligent technology, and underscores the brand's bold aesthetic design philosophy.
The front of the showcar is designed to blur the lines between lighting and the grille. Vertical, slim-line LED headlamps interplay with Cadillac's signature vertical lamps via the Illuminated Black Crystal grille, which not just follows the brand's classic elements but presents a charming and futuristic visual effect like never before.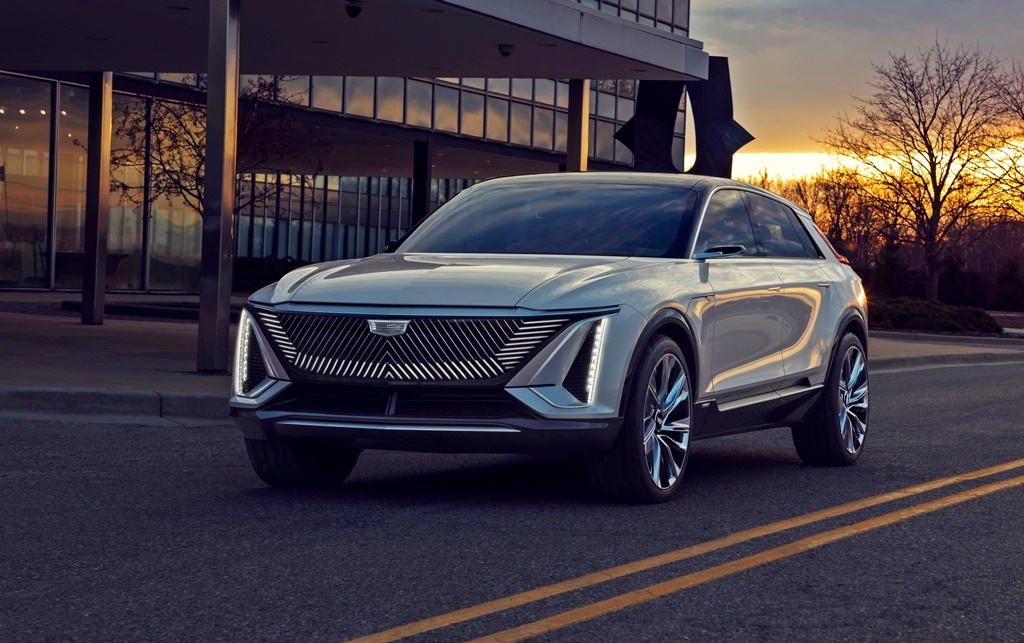 A full, two-tone glass roof stretches straight through to the roof spoiler, defining a low and fast profile while enabling outstanding aerodynamics. The lower centre of gravity and near 50/50 weight distribution between the front and rear axles was enabled by the placement of the battery pack. Large 23-inch wheels in a matte finish enhance the vehicle's dynamics and visual impact when still.
In order to highlight the purity and lightness of the LYRIQ's form, Cadillac's design team straddled the line between white and silver, using an unusual 14-layer painting process. With the change of light angle, the body finish shows a strong sense of flow, reflecting Cadillac's distinctive luxurious style.
The seamless integration of art and technology is woven through every detail of the interior. Graceful and specific Cadillac knurling is etched on each component, and laser-etched patterns run throughout the metal-based wooden décor. There is detailing inside the vents as well, which emphasizes the idea of high design even in the smallest of areas.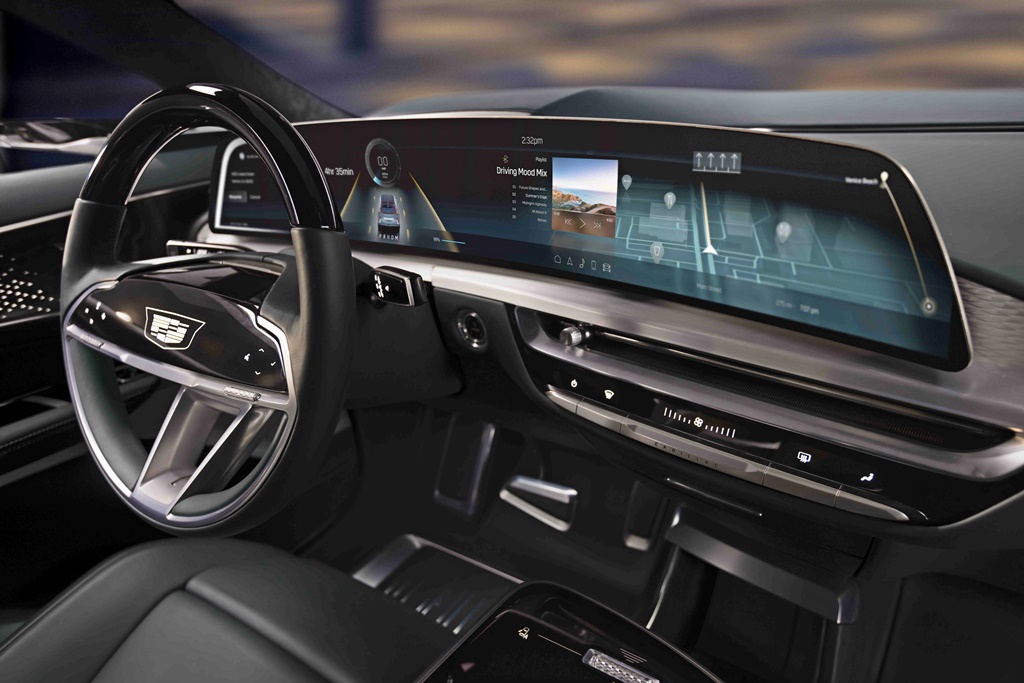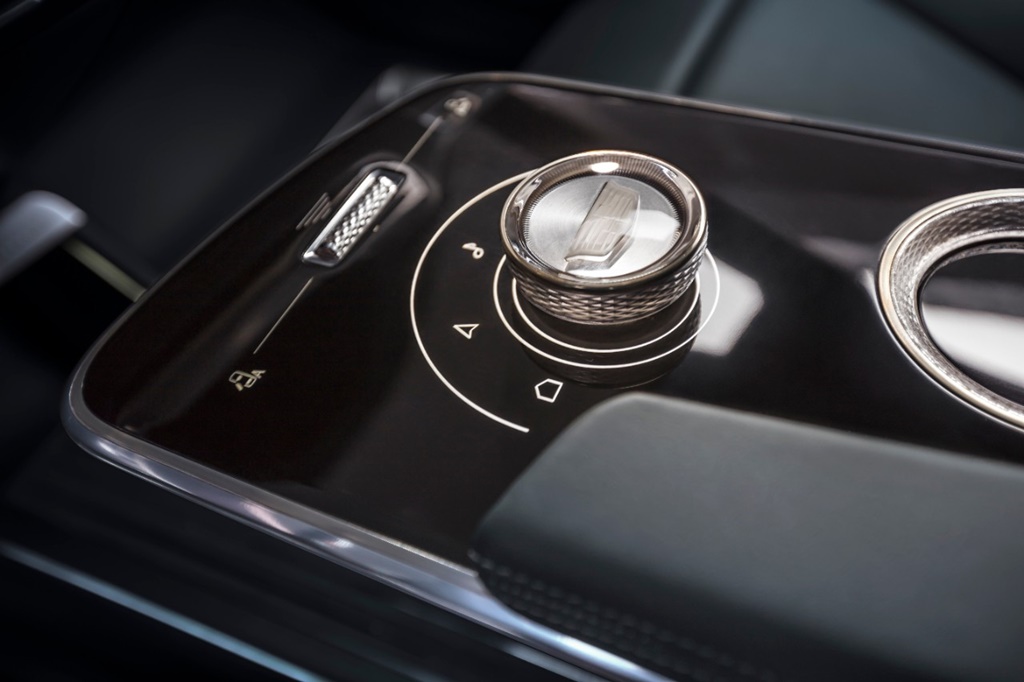 A 33-inch-diagonal advanced LED display artfully integrates a single large screen that spans the viewing area for the driver. This new display has the highest pixel density available in the automotive industry today and can display over one billion colours.
The LYRIQ's new augmented reality-enhanced Head-Up Display employs two planes – a near plane indicating speed, direction and more, and a far plane displaying transparent navigation signals and other important alerts. The vehicle's technology also addresses sound in two important ways: blocking unwanted sounds and making the most of the sounds passengers want to hear. For the first time, Cadillac will introduce a new road noise cancellation technology, which takes active noise cancellation to the next level by introducing more microphones and accelerometers.
"Throughout the next decade, Cadillac will define the future of luxury transportation through a series of exciting new electric vehicles, and it all begins with LYRIQ," said Rory Harvey, Vice-President, Global Cadillac.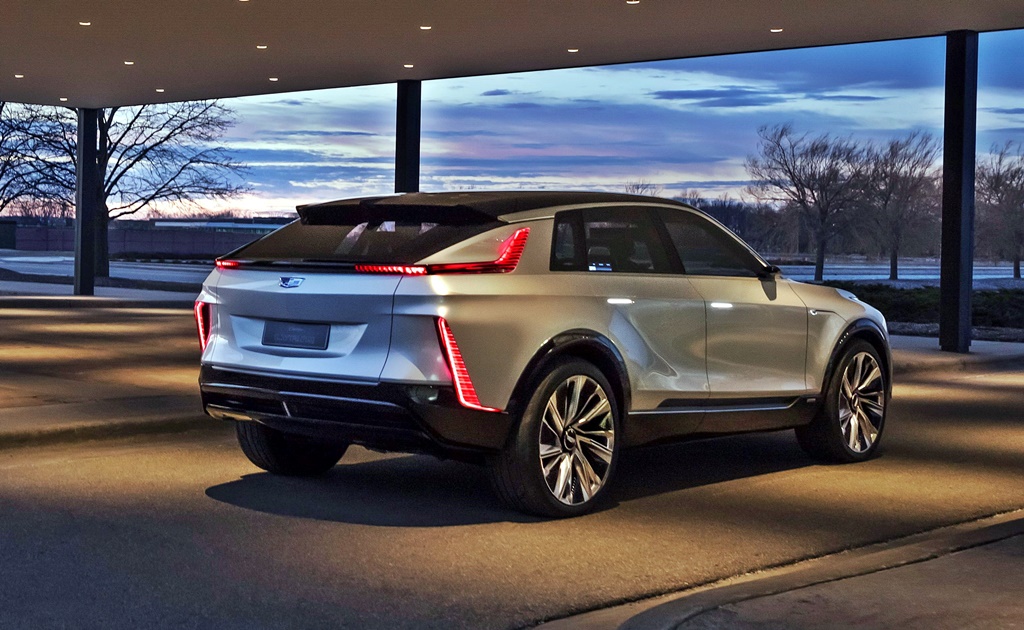 GM looking forward to all-electric future with Ultium batteries