They say that many good things happen at a bar. And I would agree to that, many good things have taken place at many watering holes. And one of those good things is the topic of this article.
There were three of us at a bar in Petaling Jaya, and one was no other than Malaysian rally legend himself – Karamjit Singh.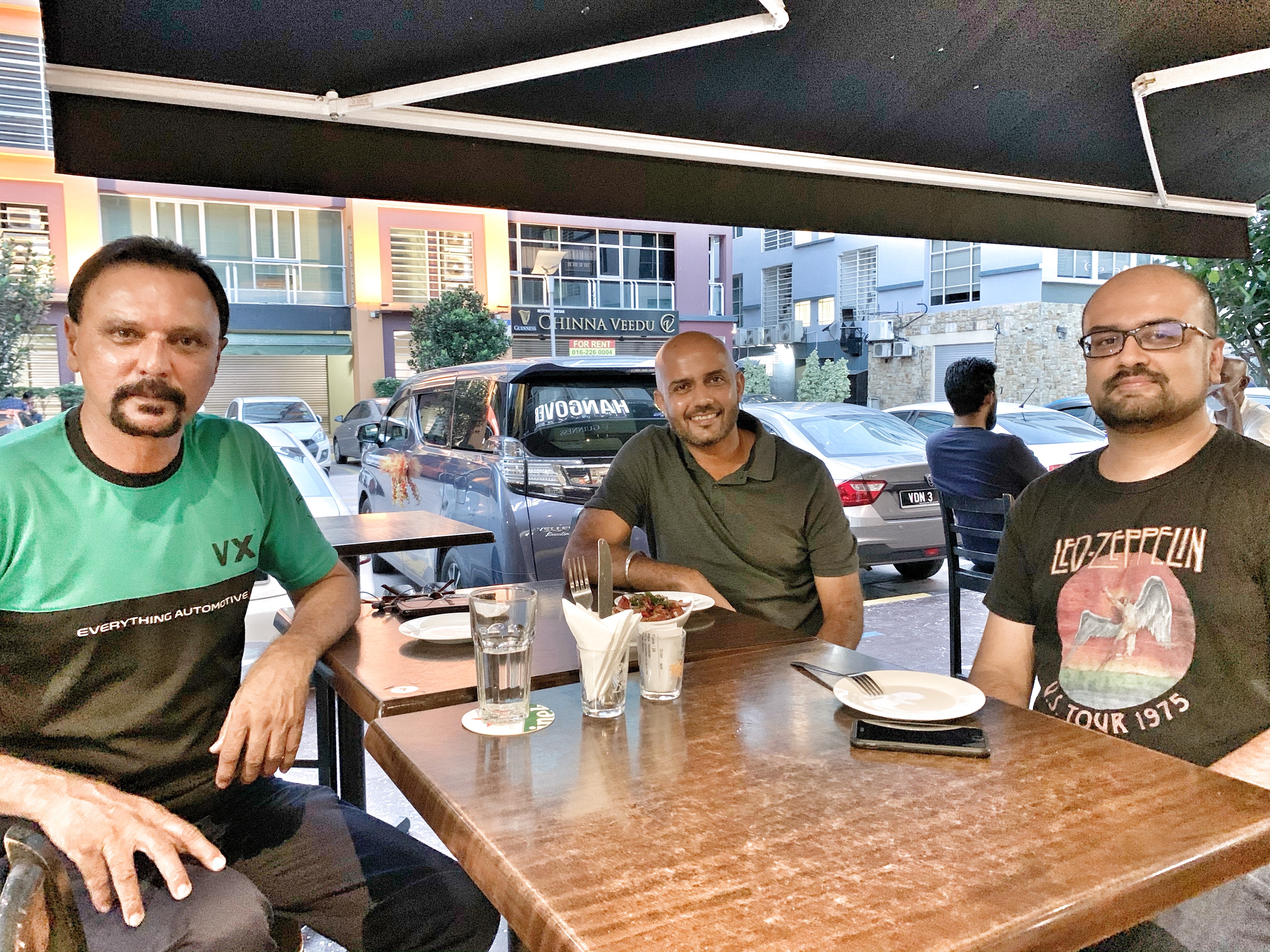 We were discussing many things that day, from how rally life was like back then, to how a mechanic forgot to add engine oil during a race, forcing Karamjit out of the race. And to how, despite being 59 years old now, he is faster today than he has ever been, you can watch Karamjit talking about that in the video below.
And then it came in the form of an email, the invite to drive one of the fastest electric cars ever built – the Porsche Taycan. And it struck me, why not get Karamjit to drive it, he was already sitting opposite me anyway.
"Bro, how would you like to drive an electric Porsche at Sepang," I asked Karam.
The look he gave me was one of disbelief, the type that couldn't believe I had just asked that question.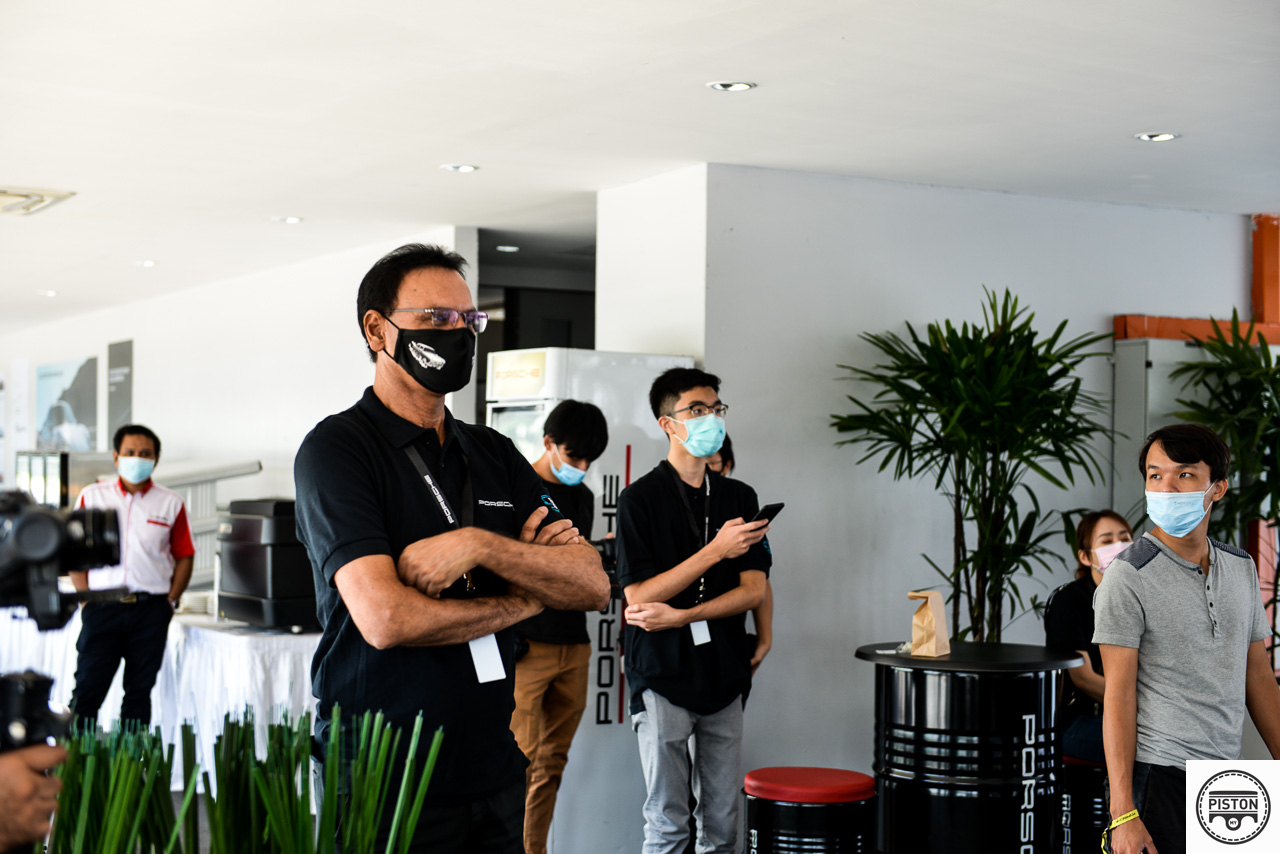 "Of course la, I have never driven an electric car before, what more an electric Porsche at Sepang. Im in," was his reply.
The reply from our friends at Porsche was also of disbelief.
"You sure you want to send Karamjit ah? He will still have to drive like any other member of the media you know, he has to follow a pace car. He won't be able to drive the car to its limit."
Yes, Yes, I know, but it will be interesting to see what a rally champion has to say about the Taycan.
A couple of days passed, and I found myself picking up Karamjit and heading to Sepang Circuit at about 8am.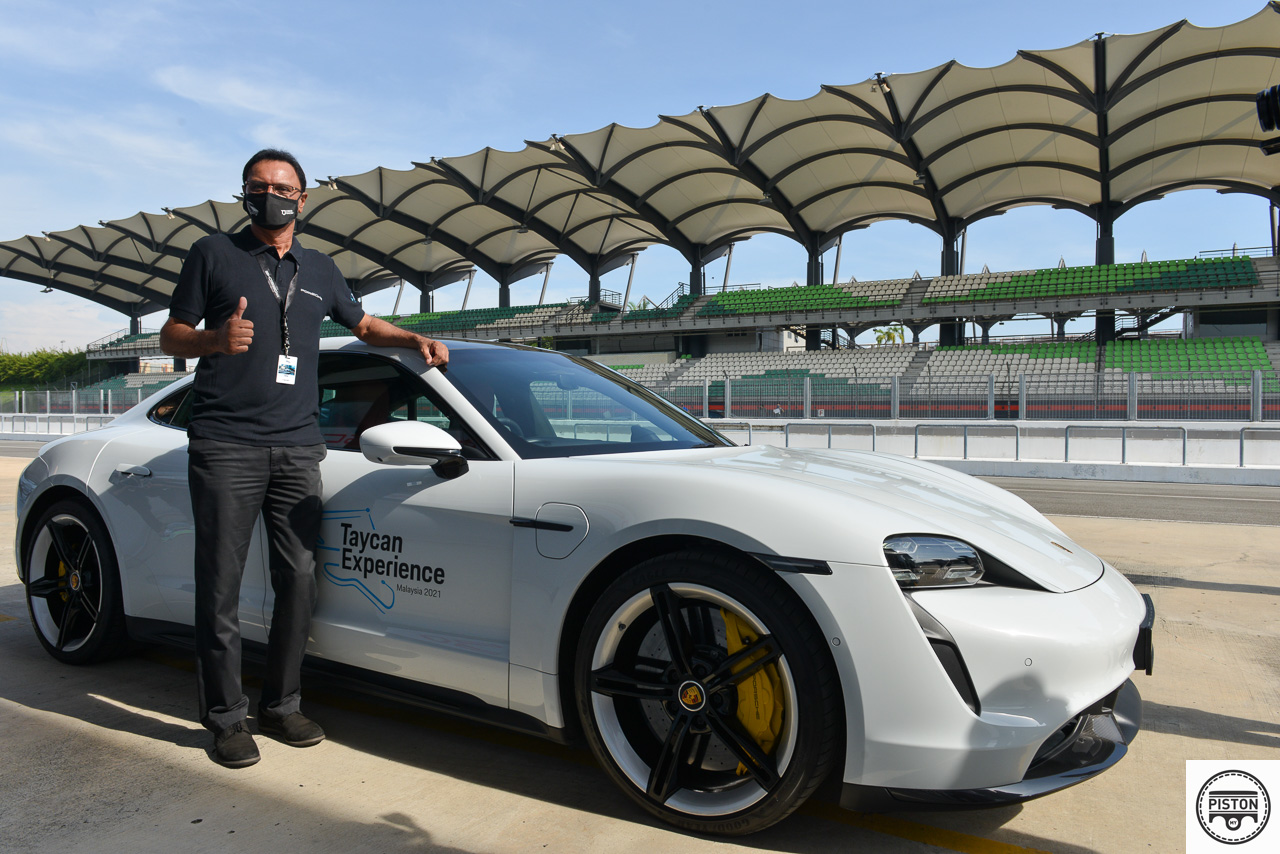 "I usually do the driving," said Karamjit to me.
"Kinda in a hurry bro, you drive on the way back?" – was my nonchalant reply to this multiple time rally champion, only to realise what I had said a few moments later.
Nevertheless, I got some good driving tips all the way to Sepang.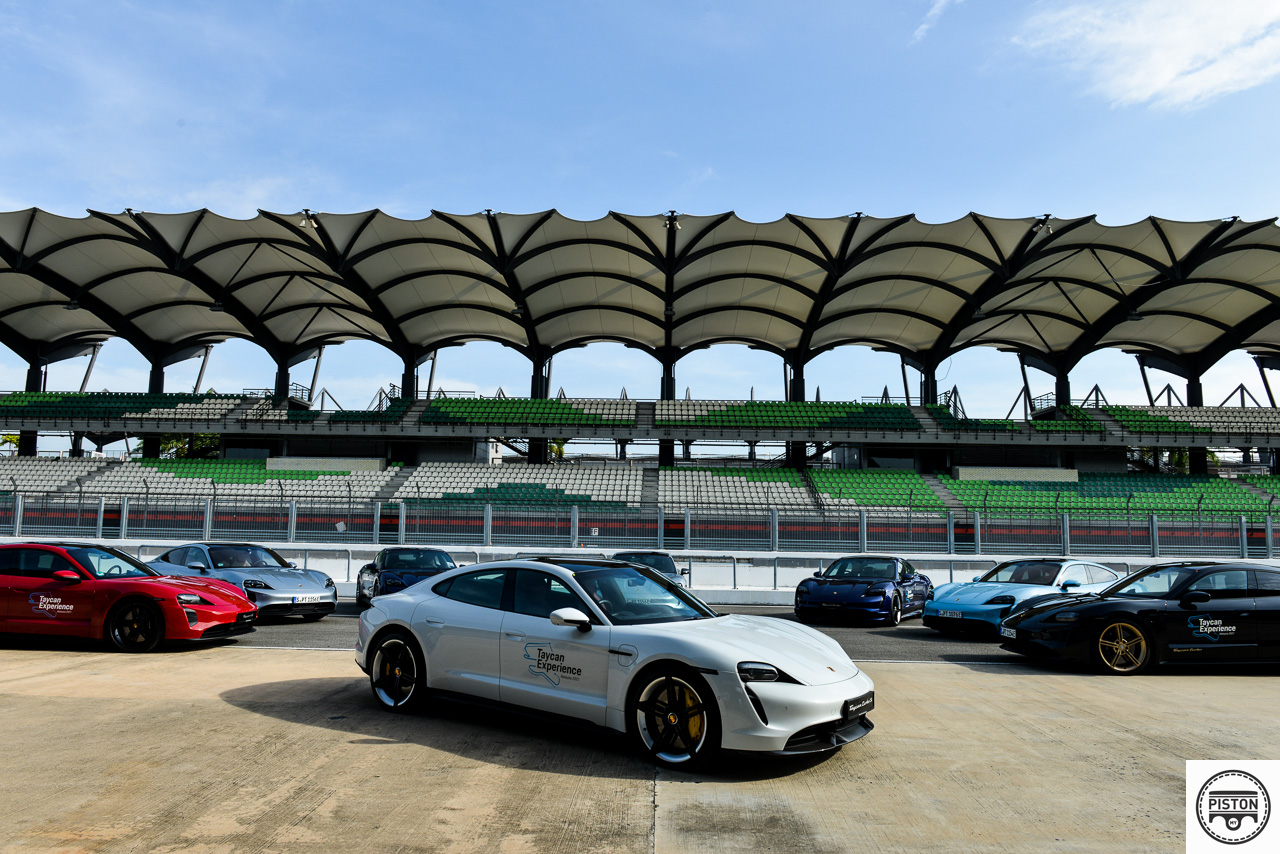 "It is smaller than what the photos make it look like," was Karam's first comment upon seeing the Taycan for the first time.
"It is actually smaller than the Panamera," was mine.
The Taycan is indeed smaller than the Panamera, and is one of the reasons why it is outselling the Panamera in some markets like the UK. And this is giving rise to speculation that the Panamera could be discontinued if this trend continues and the shift towards electric cars gets stronger.
But that's a different story.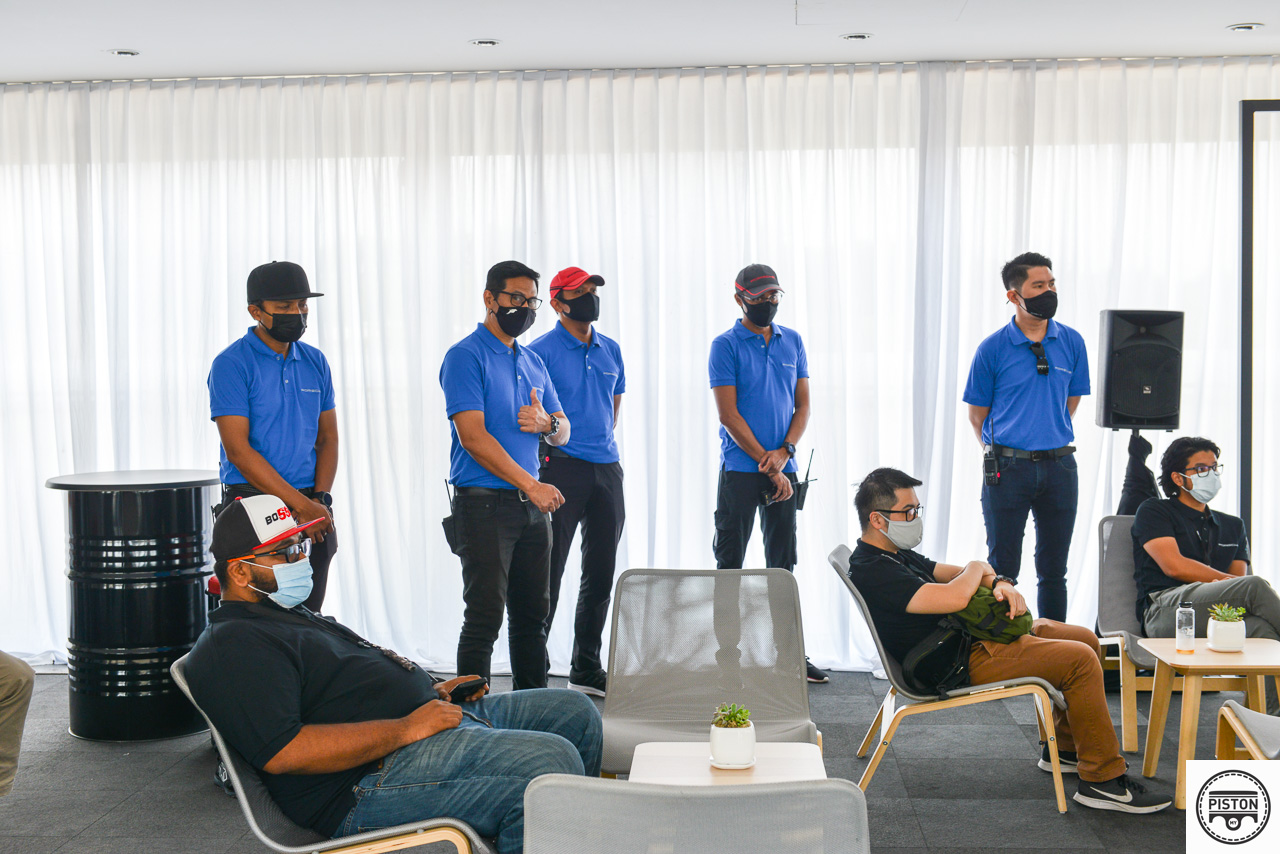 After breakfast, an introduction to the overall drive program as well as the instructors, all of whom have either worked with Karamjit in a racing capacity, or at some point or another, we got on with the drive.
First up, sitting position. This is where lead Porsche instructor Admi Shahrul demonstrated the ideal sitting position when driving the Taycan or any other car.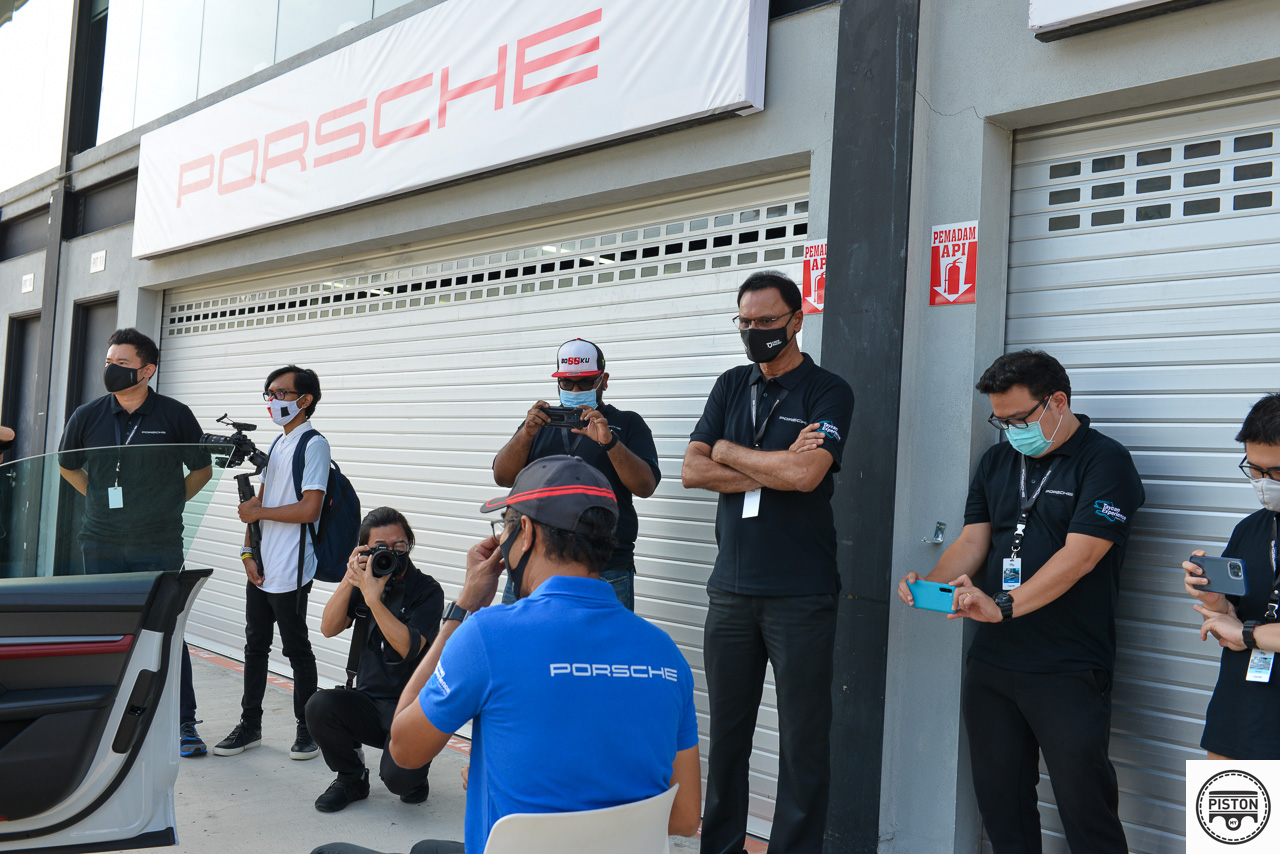 From my vantage point (because I was not given a drive seat since I chose to give up my seat for Karam), I found Karam listening attentively. I thought that was incredibly gracious of him, considering he probably understands the importance of sitting positions better than anyone else there that day.
After that came the acceleration test, a part that had some Malaysian motoring journalists and youtubers giggling like girls (insert eye roll emoticon here) after experiencing what is said to be one of the fastest acceleration in a production car this side of a hypercar.
The two cars on hand were the standard Taycan 4S as well as the Taycan Turbo (there was no Turbo S for us to experience that day).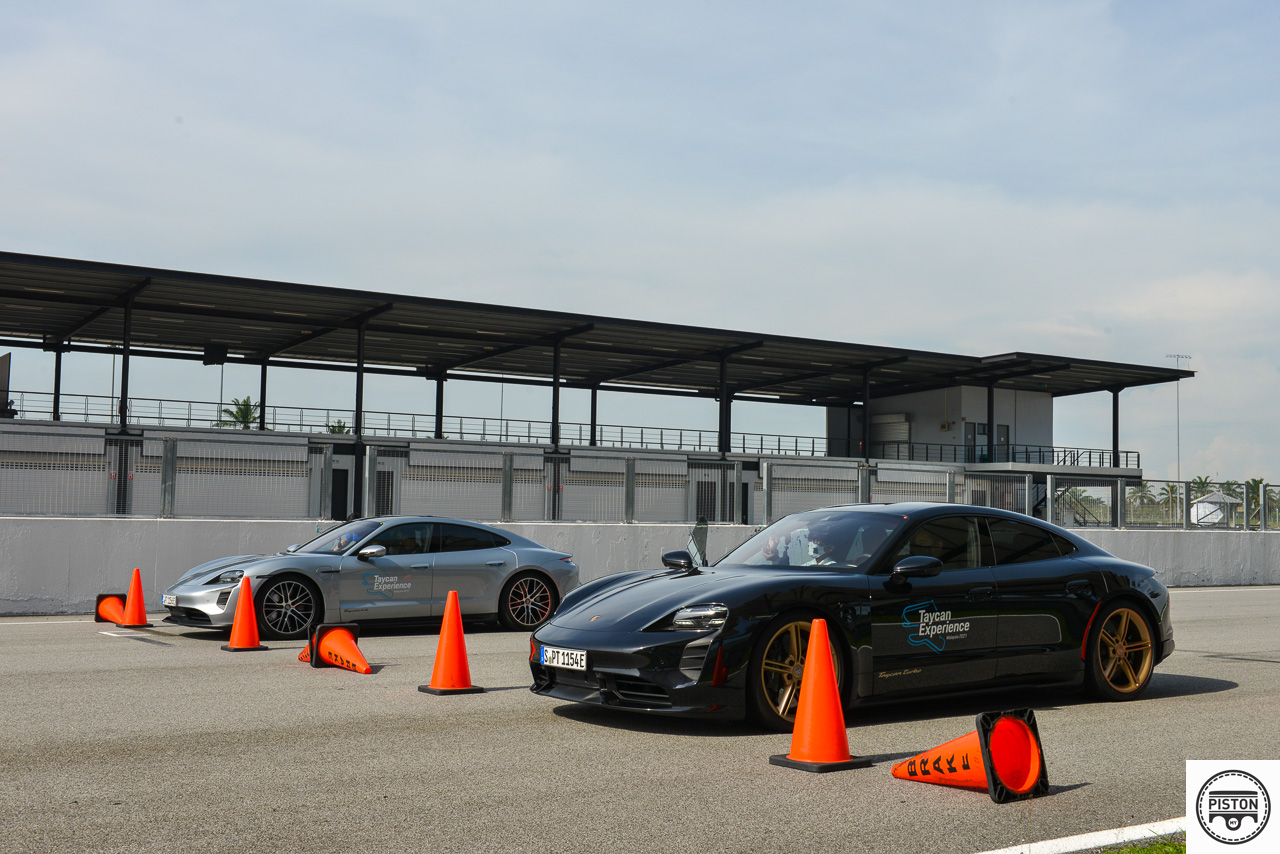 I didn't expect Karamjit to be fazed by the acceleration, after all this is the man who said that the most powerful car he had ever driven was the Ford Escort Cosworth Group A rally car, which is a proper fire breathing monster that puts out over 300hp at the wheel in a lightened and strengthened body (pictured below).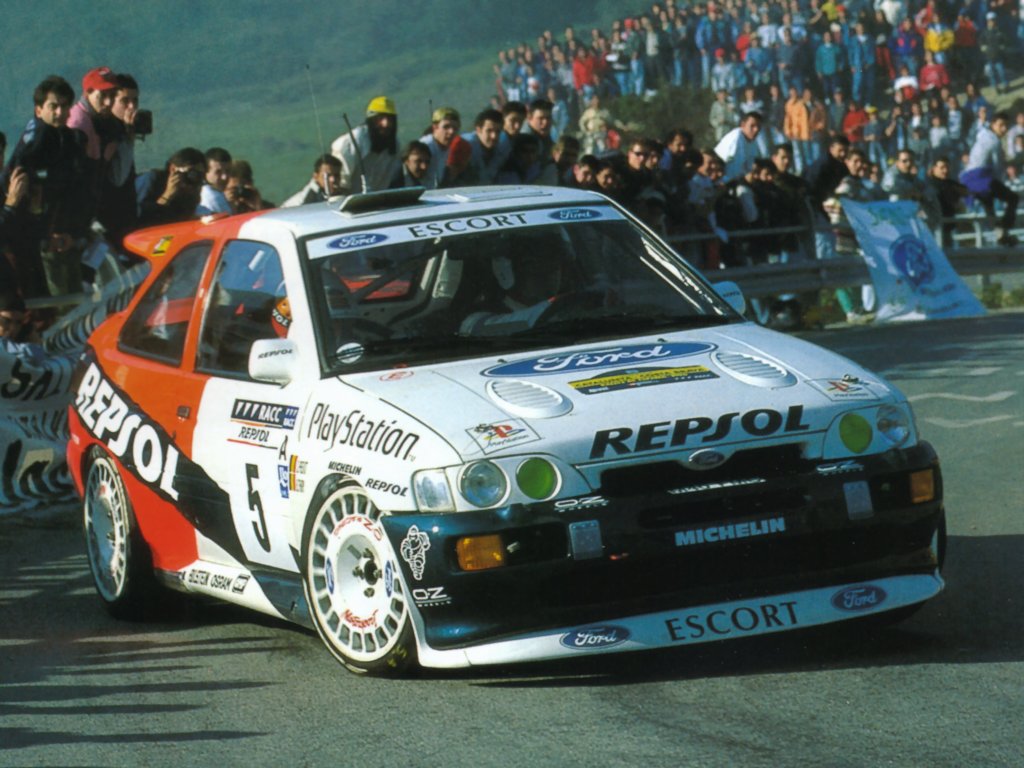 "The acceleration difference between the two cars is huge," said Karamjit. There is zero wheel spin despite the Taycan 4S putting out 650Nm of torque (with Performance Battery Plus, and 640Nm without the dearer battery) while the Turbo puts out 850Nm. Of course this is due to the Traction Control and Electronic Stability Control playing a role in keeping the wheels in check during hard acceleration.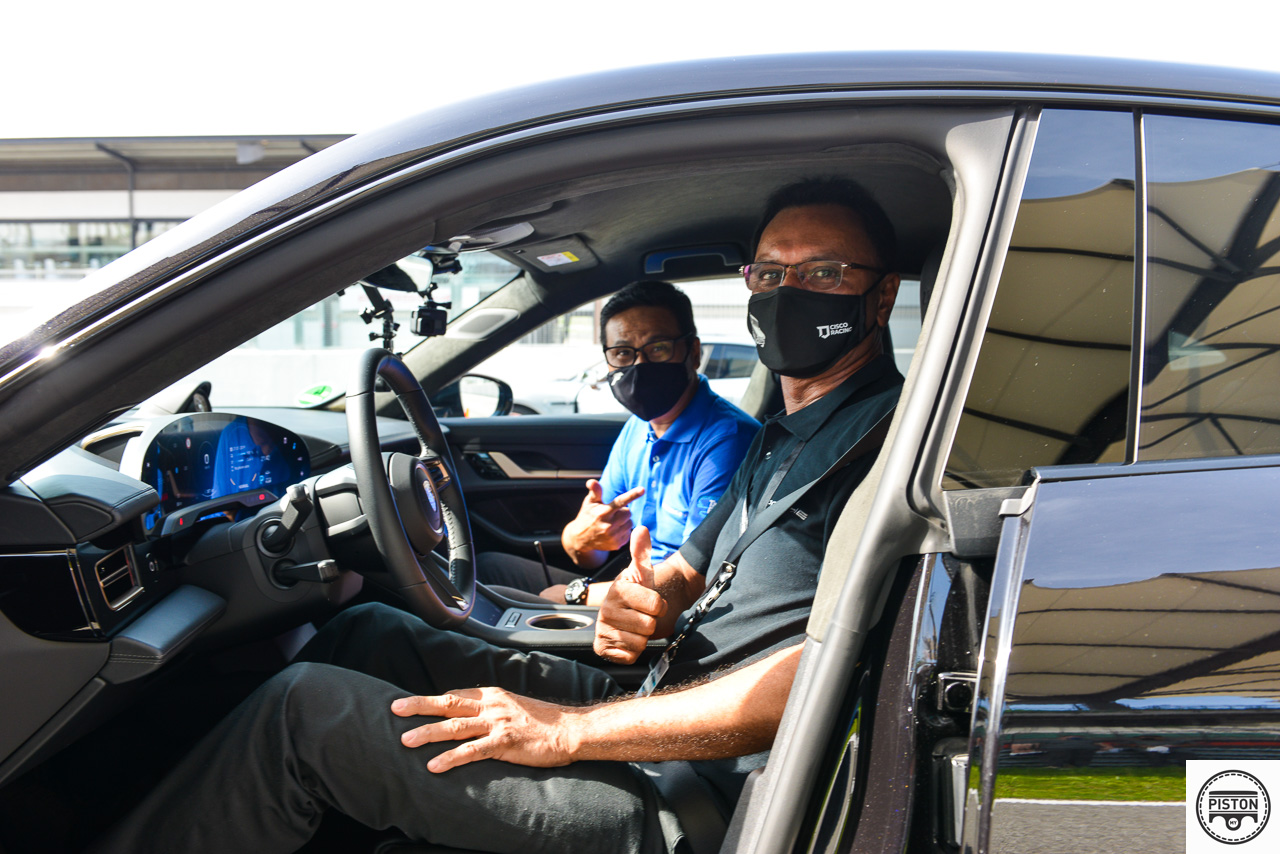 There is no telling how the car would have felt with all the electronic safety nets turned off, and if there is anyone that could have tamed an out of control electric car, it would be Karamjit. But there were strict instructions to not turn anything off.
When asked what he thought of the acceleration, Karamjit had this to say, "The Turbo is fantastic, the G-Force is amazing, there is no drama, it accelerates very fast in a straight line and it doesn't twitch. It is an easy car to drive fast. I love the instance response."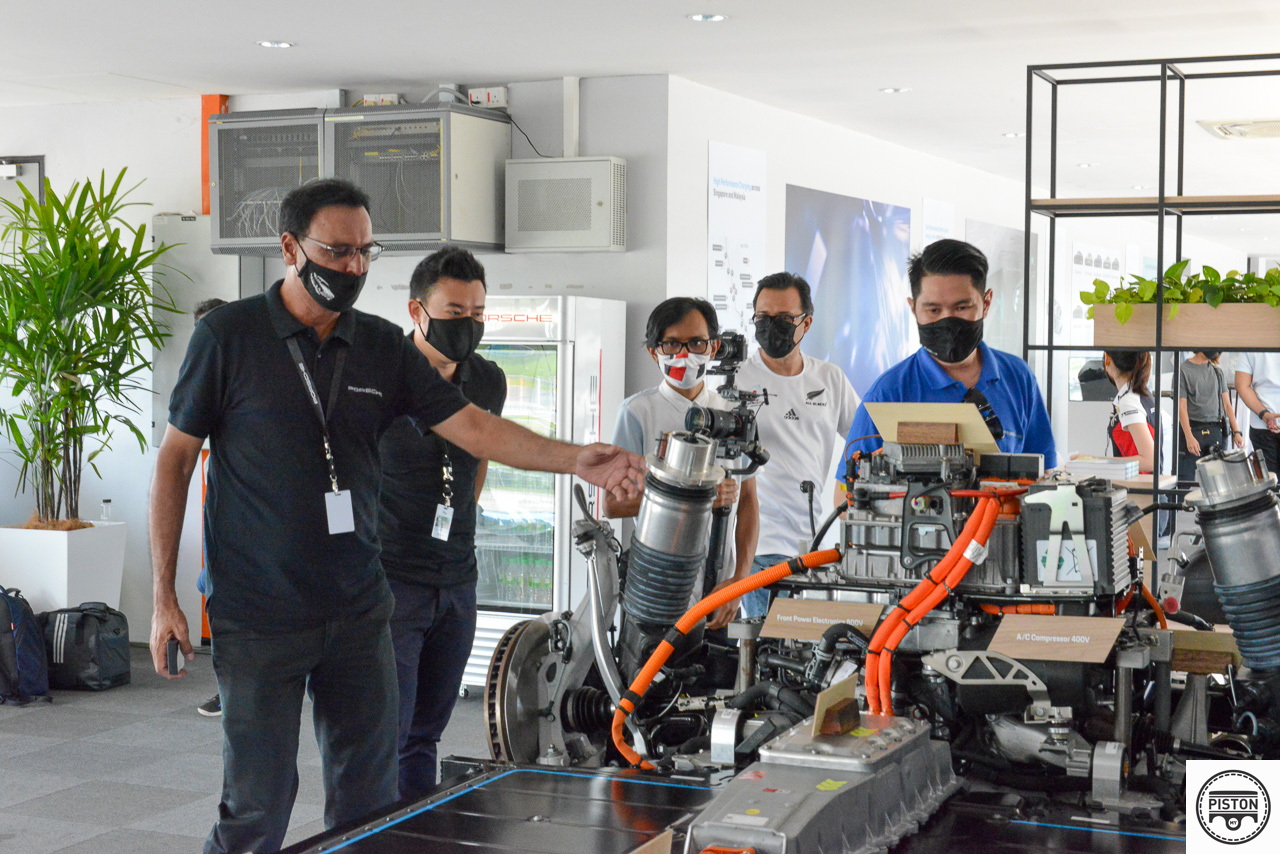 The next program was a classroom session that explained the intricacy of the Taycan, but after that there was the track drive and that is where Karamjit got to drive both the Taycan 4S and the Turbo around the north track of the circuit.
"You do feel some body roll in the Taycan in normal mode, but in Sport mode the handling is very impressive for such a heavy car. The brakes are not so bad either, this is a car that weighs over two tons so you have to brake much earlier."
"I also took some corners at over 160km/h and it does feel like you're driving a race car around some parts of the circuit, this is still a proper Porsche."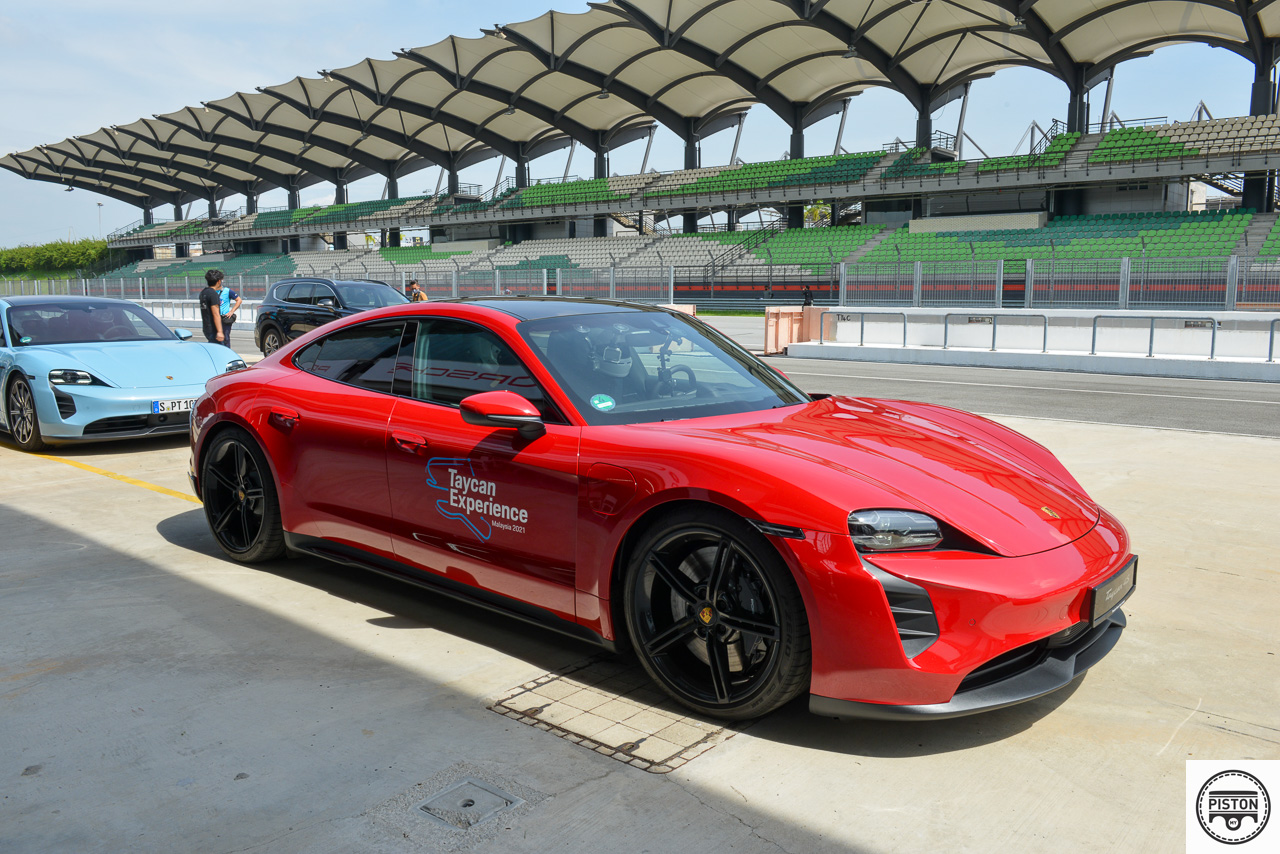 When asked about whether there is anything he didn't quite like about the Taycan, Karamjit simply pointed out that excessive body roll in normal mode (but perfectly fine in Sport and Sport Plus), and his concerns about charging the car.
"I like this car, there is no doubt that this is a sports car you can drive everyday, but the disadvantage it has is charging it."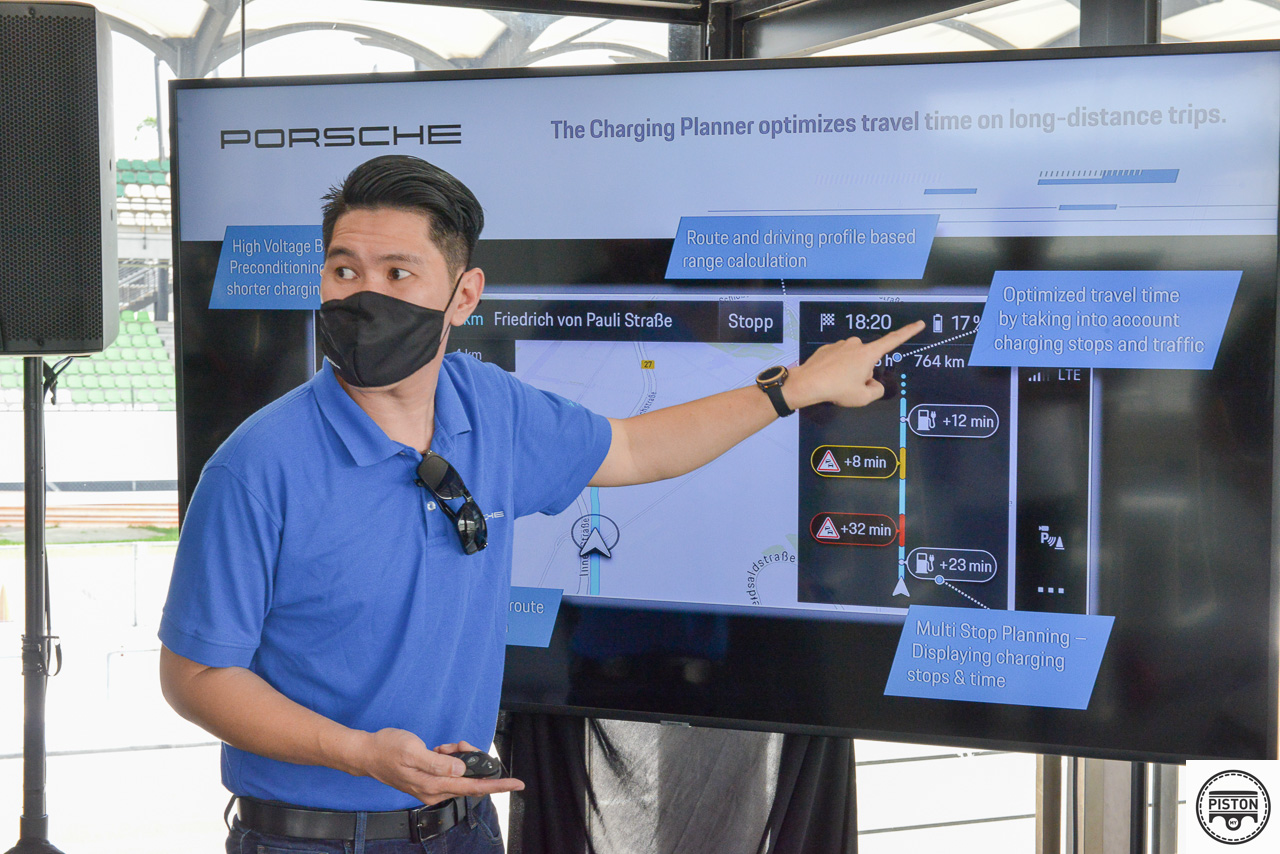 "You have to plan your route very carefully to ensure there are charging points. You then have to spend 20-30 minutes while the car charges up and then point the car towards the next charging station."
"But in terms of driving, the Taycan is a fantastic experience. I really like the fact that it has four-wheel steering. This minimises the turning circle and makes such a heavy car feel quite agile in corners. I just don't understand why people need four-wheel-steering to help them park the car."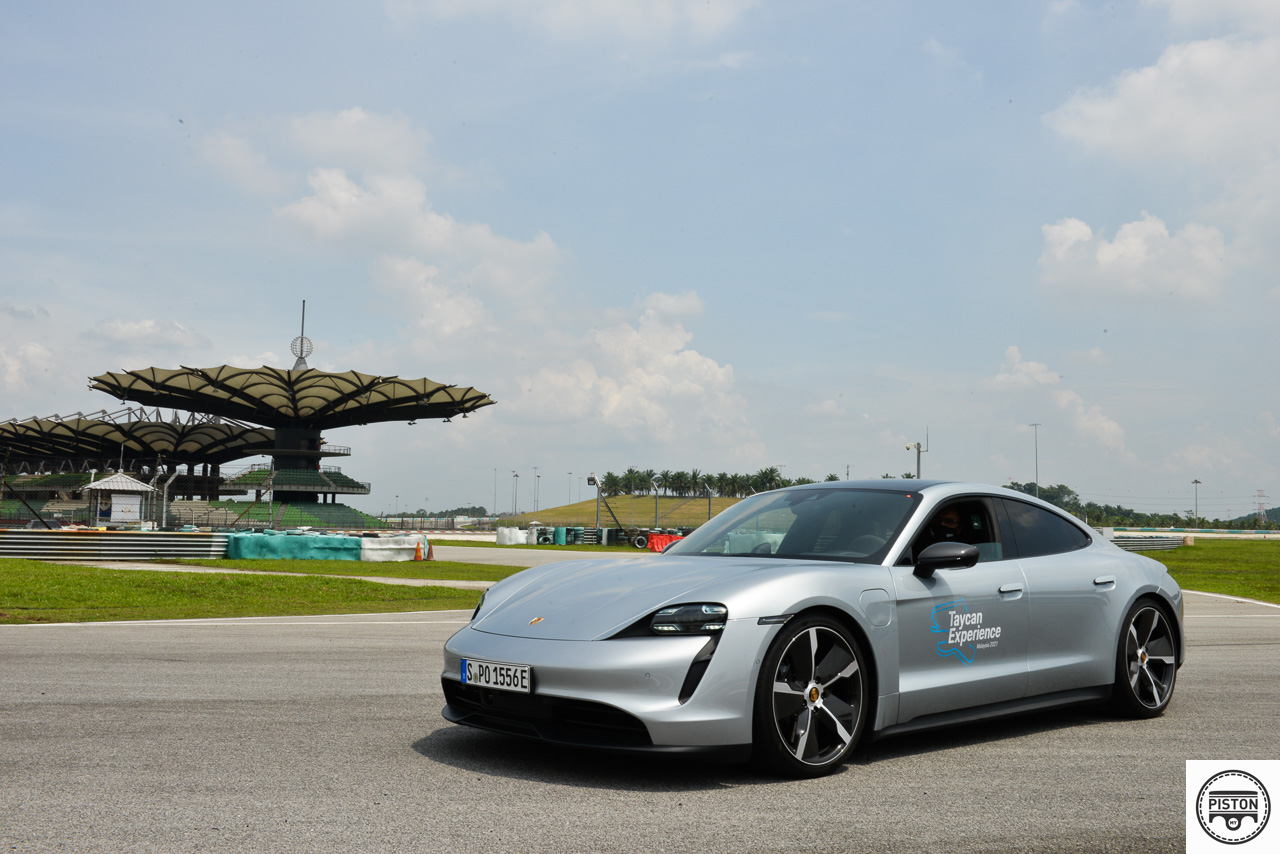 But ultimately, what does a rally legend who has spent a huge part of his life with internal combustion engines think of the paradigm shift towards electric cars?
"Electric cars are the future we have to accept that, I used to worry but this is a great example of how awesome an electric car can be. It drives well, it accelerates well, it stops well, and it is still very much a Porsche, and a great Porsche at that."