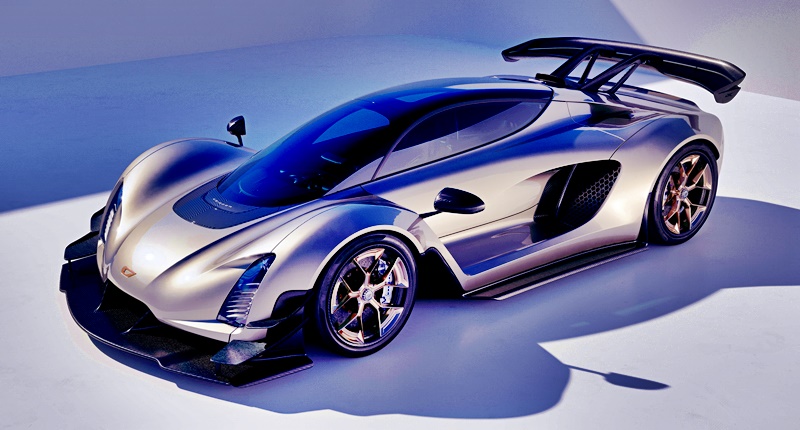 Czinger (actually pronounced 'zinger'), the company that uses an in-house invented Human-AI (Artificial Intelligence) production system to build its vehicles, has unveiled the final production spec of its 21C hypercar. This is the first model in a series of exclusive performance vehicles – only 80 units – created in part using additive manufacturing technologies. Each component manufactured using this technology is computationally engineered using AI, optimized for weight and performance, and is beautifully finished by hand.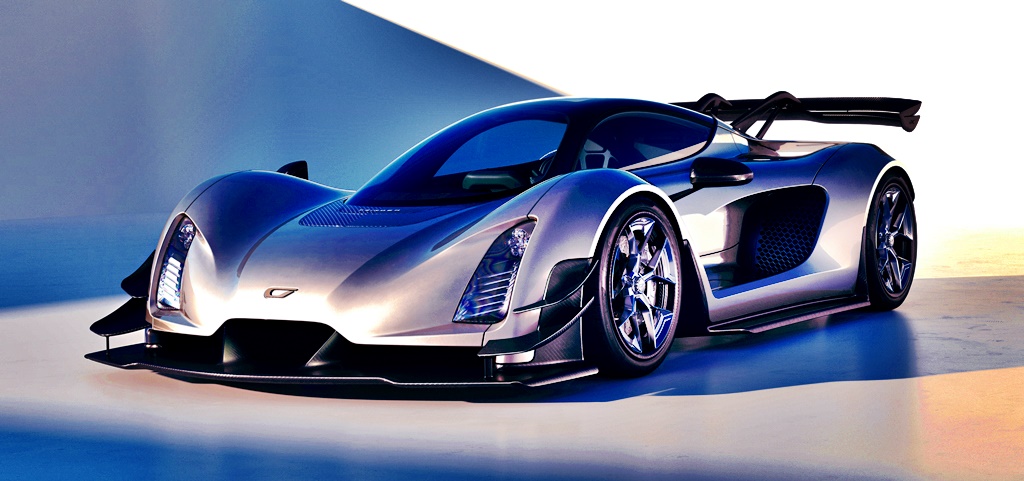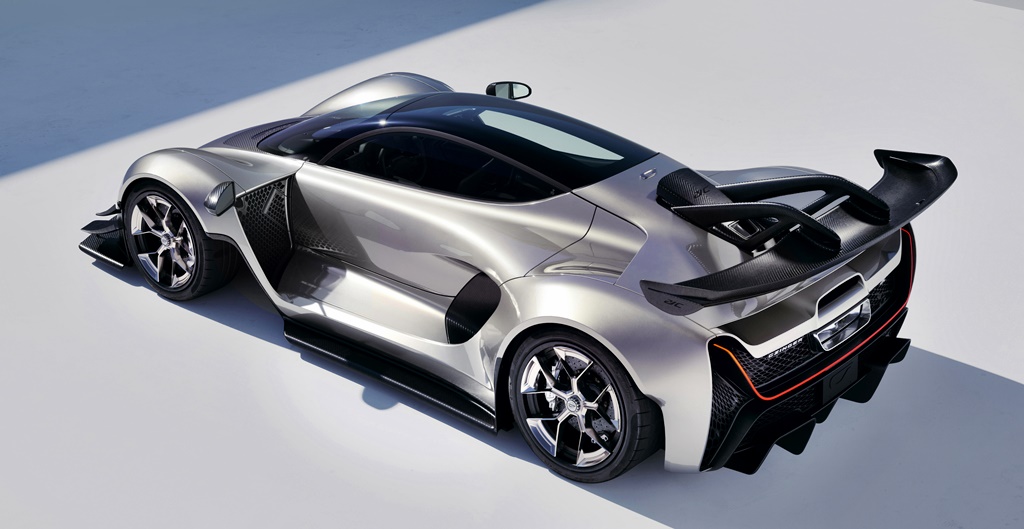 1:1 power-to-weight ratio
The latest version has significant updates since its first public introduction in March 2020 just before the cancelled Geneva International Motor Show. The changes include a revised width of 2050 mm. With 1,250 bhp and a dry weight under 1240 kgs, the 21C is said to achieve a true 1:1 power-to-weight ratio. All the power generated by the hybrid powertrain goes to the road via an all-wheel drive system and ultra-light, sequential 7-speed automated manual gearbox.
The hybrid powertrain, developed in-house, incorporates a 2.88-litre V8 petrol engine with twin turbochargers positioned mid-vehicle. It is supplemented by 2 high-output electric motors, each powering a front wheel with torque vectoring. The redline is at 11,000 rpm, and customers can also opt for an upgrade which will add another 100 bhp.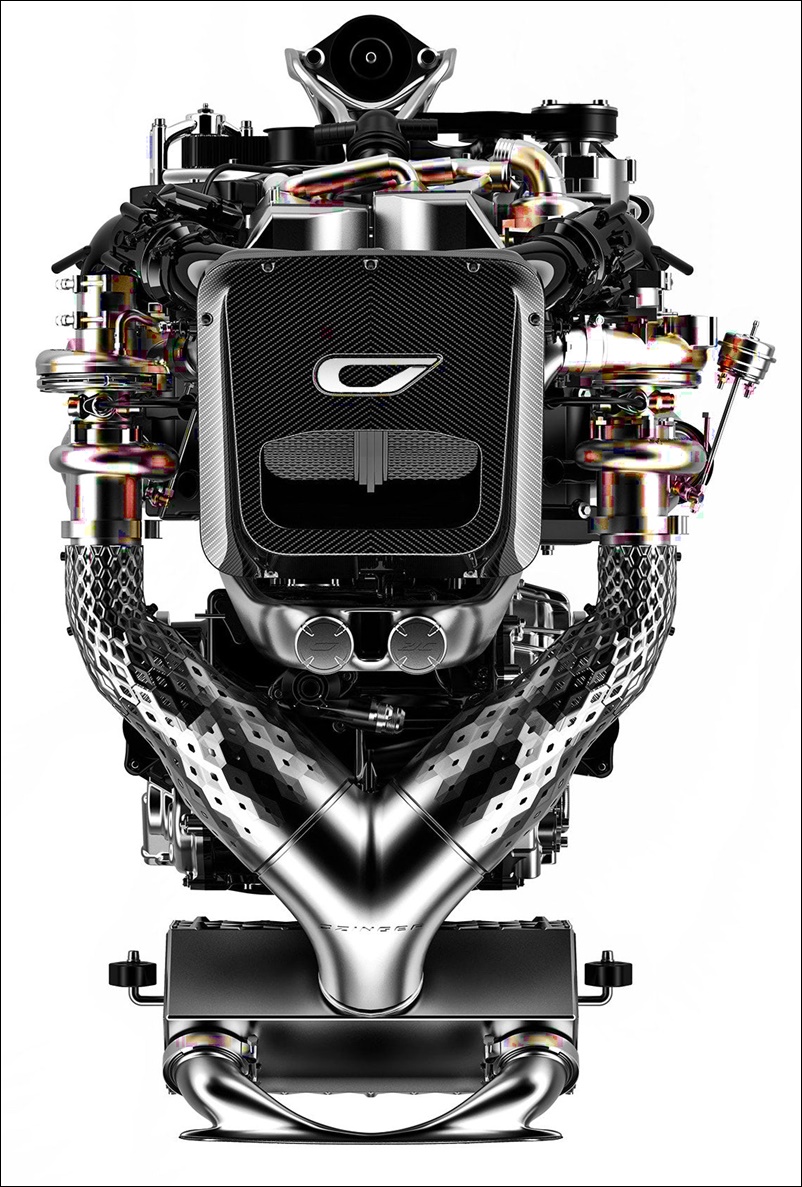 The 21C V8 is designed to use a range of fuels, including carbon-recycled methanol and other e-fuels. This will enable it to be run as a zero-emission vehicle.
Top speed of 450 km/h
The hypercar has a top speed claimed to be up to 450 km/h in optional low-drag vmax configuration. Putting the driver and passenger in the centre position for ultimate weight distribution, aero and driver engagement, its claimed 0 to 100 km/h is 1.9 seconds, with 0  to 400 km/h in 21.3 seconds. At 160 km/h, its aerodynamic features and design can generate 615 kgs of downforce, increasing to  2,500 kgs at 320 km/h.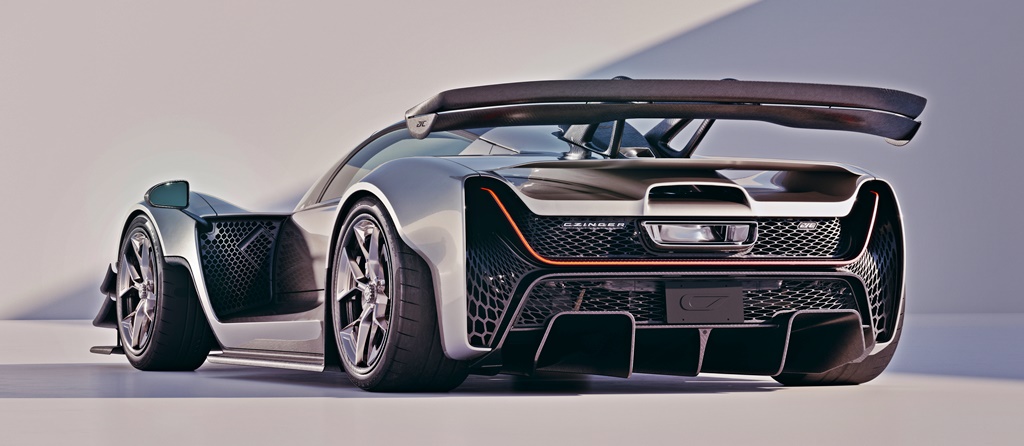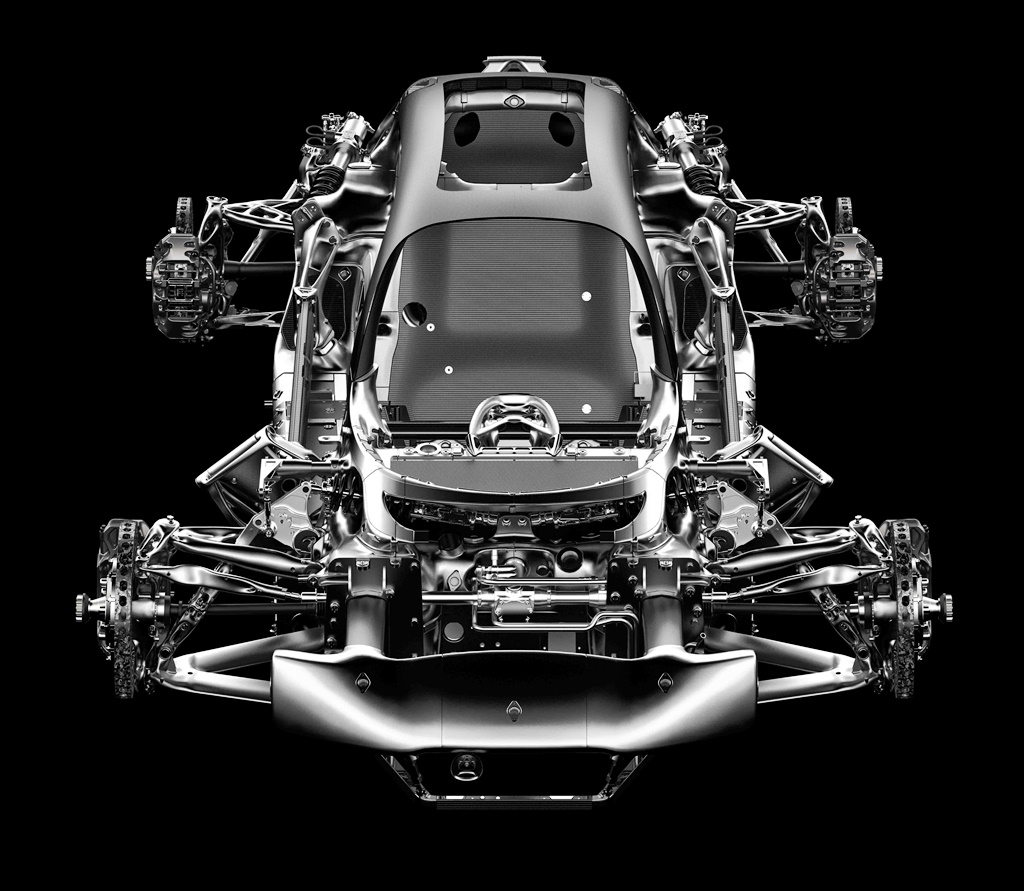 Patented production system
The hypercar is designed, built, and manufactured in Los Angeles using advanced technology tools that are integrated into a patented production system. This system includes automated AI-based design and optimization software, patented additive manufacturing driven processes, high accuracy automated assembly and novel performance materials. This revolutionary technology enables Czinger's design and engineering team to unlock performance and styling not before seen in the automotive industry.
Computationally engineered, printed and assembled, each component is at the frontier of theoretical performance. For example, the front upper control arm is hollow with internal structures allowing it to achieve significant mass savings compared to a traditional tooled variant, thereby greatly reducing unsprung mass and further driving the 21C's dominating performance.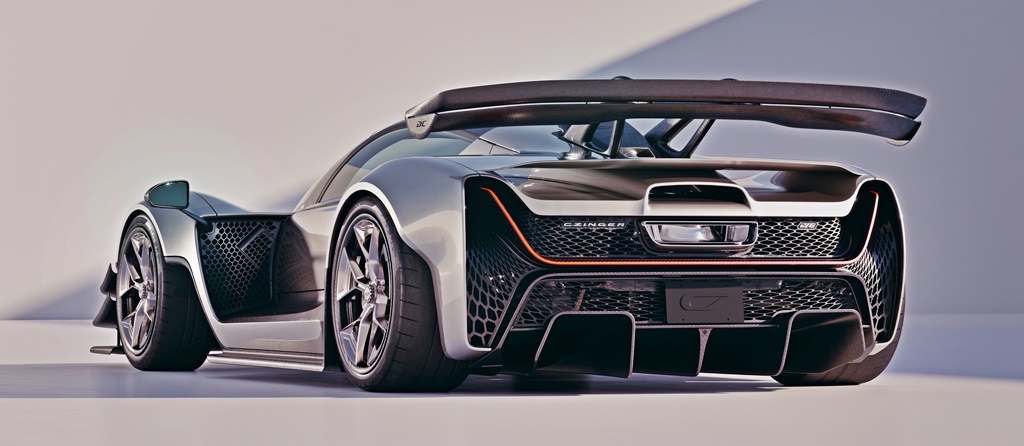 Both of the fully homologated specifications of the 21C can be highly customized, and it is unlikely that anyone will pay the base price of US$1.7 million (about RM7.01 million) for a standard model. When the prototype was unveiled over a year ago, the plan was to deliver the first cars in early 2021. However, the pandemic would have upset the development and production timetable and Czinger is not giving saying when it can complete the cars.
Czinger 21C hybrid hypercar – 1,233 bhp and 0 to 100 km/h in 1.9 seconds! (w/VIDEOS)