Today, a drive from London to Edinburgh, a distance of 650+ kms, takes between 7 and 8 hours (according to Google Maps). That's on smooth and mostly straight motorway and keeping to the speed limit which is 70 mph (113 km/h). But 110 years ago, a drive would have certainly taken longer without motorways and with a different level of performance.
In the 1911 London-Edinburgh Trial, a Rolls-Royce Silver Ghost 1701 won the event. Given the primitive state of Britain's Edwardian roads, its average speed of 19.59 mph (31.5 km/h) was very impressive and furthermore, its fuel consumption was over 24 mpg (8.5 kms/litre). To prove that the car had not been modified in any way, it achieved 78.2 mph (126 km/h) on a half-mile speed test conducted immediately after the Trial.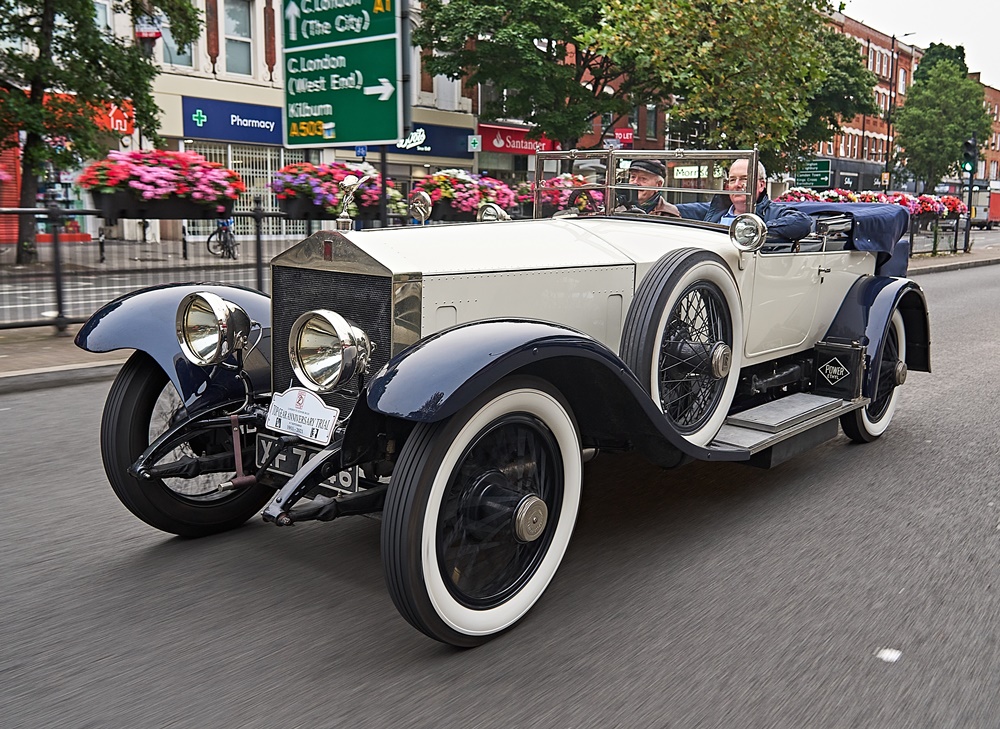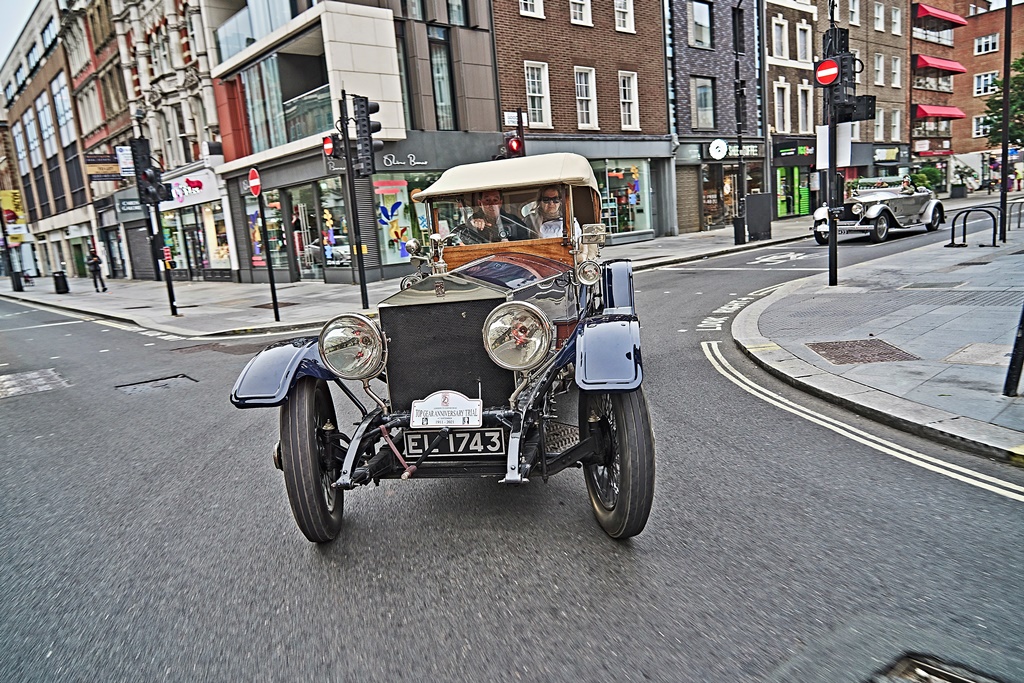 The car, designed as an 'Experimental Speed Car', also became the first Rolls-Royce to exceed 100 mph (160 km/h) in a later test at the Brooklands circuit in England. It had been given the name of 'Silver Ghost' to emphasise its 'ghost-like quietness' but more importantly, the participation in such a long-distance run was intended to show that Rolls-Royce cars were reliable and durable.
Recently, history literally repeated itself as Rolls-Royce Silver Ghost 1701 re-enacted its 1911 run. The re-enactment was as faithful to the original event as possible. The car, now a priceless collector's item with registration plate R-1075, departed from the headquarters of the Royal Automobile Club in London at 6 am on Sunday, September 5. It then travelled to Edinburgh on a route that followed the old Great North Road as closely as practicable – and it was locked in top gear just as it was 110 years before.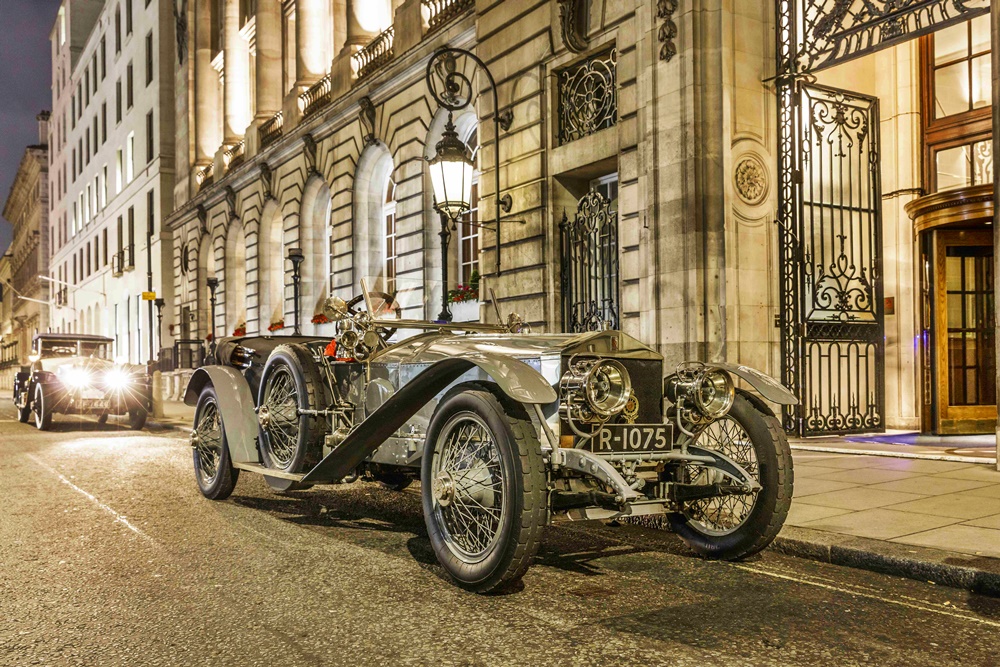 The 1701 was accompanied on the 2-day run by another 9 Silver Ghosts, all of a similar age and in equally fine condition, from the 20-Ghost Club. Also part of the historic cavalcade was the latest Ghost which made its debut in 2009. The occupants, of course, enjoyed far greater comfort within the enclosed cabin which the original Silver Ghost did not have, not to mention that more than two persons could be accommodated.
"Silver Ghost 1701 has a unique and special place in the marque's history and affections. It's difficult to think of many machines that can still perform exactly as they did 110 years ago. This extraordinary car is a remarkable tribute to our predecessors who designed, engineered and built it. We're proud to continue their work and uphold their values in today's Rolls-Royce motorcars – which are still the best in the world," declared Andrew Ball, Head of Corporate Relations at Rolls-Royce Motor Cars.
Leading every Rolls-Royce for 110 years – the Spirit of Ecstasy