It was just a year ago that Sime Darby Auto Performance (SDAP) introduced Porsche's first all-electric sportscar, the Taycan, and now comes a variant, the Taycan Cross Turismo. As the 'cross' in the name suggests, this is a SUV although Porsche calls it a Cross Utility Vehicle (CUV).
SDAP is importing three variants with the following prices (without insurance):
Taycan 4 Cross Turismo – from RM645,209
Taycan 4S Cross Turismo – from RM728,727
Taycan Turbo Cross Turismo – from RM968,928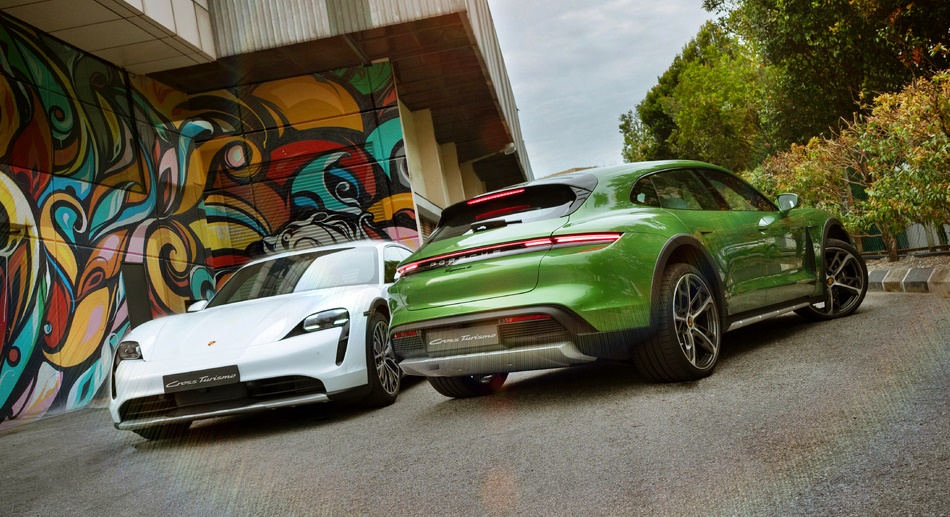 Design elements for the off-road image
With 'utility' in its function, the Taycan Cross Turismo has design elements that emphasise an off-road image. These include wheelarch trim, unique front and rear lower aprons, and side sills. Customers can also add the optional Off-road Design package which comes with special flaps at the corners of the front and rear bumpers and at the ends of the sills. These not only enhance the appearance but also help to give added protection from stone impacts.
Like the Taycan, the Taycan Cross Turismo rides on a high-tech chassis and all variants have all-wheel drive (AWD) as well as adaptive air suspension. Its off-road capability is enabled by higher ground clearance compared to the Taycan. With the Off-road Design package, ground clearance is increased by up to 30 mm.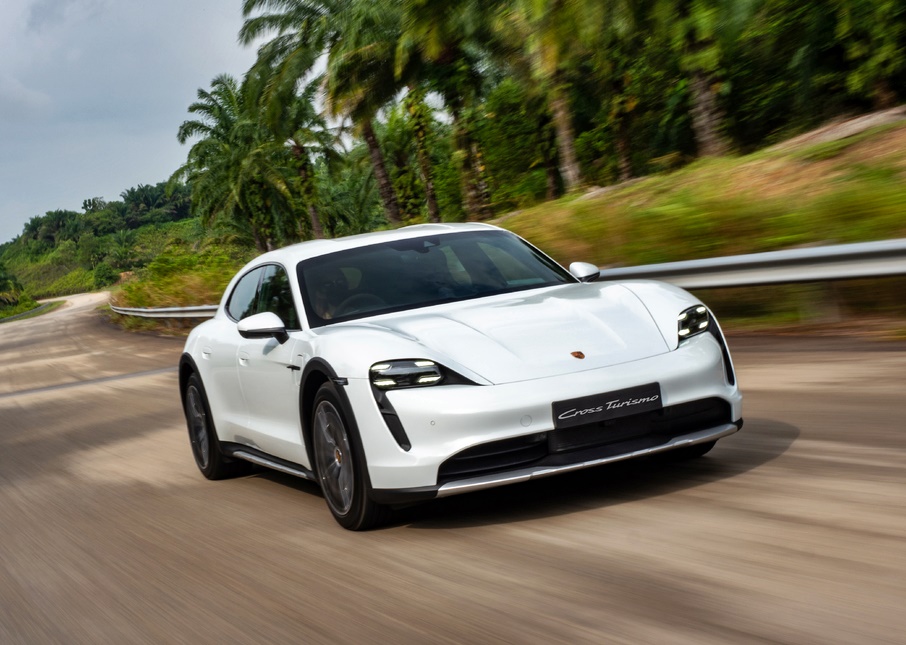 Extra mode for off-road use
When driving over loose ground – with no emissions to spoil the environment – the driver can activate the new 'Gravel' mode exclusive to the Cross Turismo. This new feature manages torque distribution through traction-optimised shifting and other chassis settings, increasing grip and stability on surfaces with poor quality.
Inside, there's 47 mm more headroom for rear passengers and more than 1,200 litres of load capacity (with rear seatbacks folded down). The large, automatically-opening tailgate makes loading and unloading easy.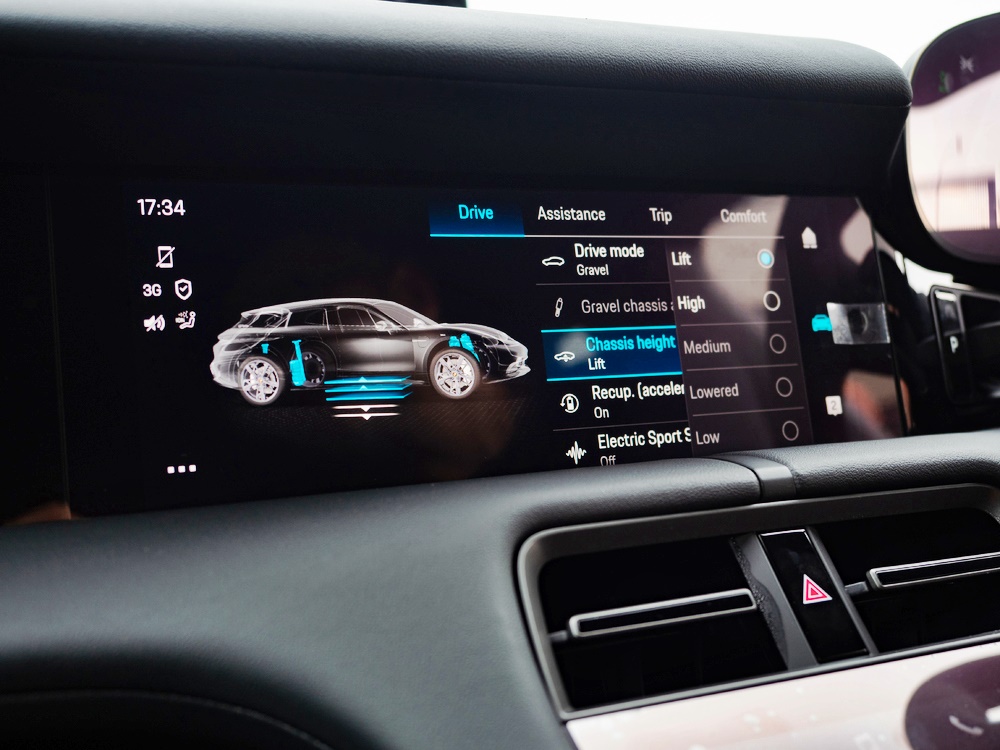 Different output levels for each variant
All variants have the Performance Battery Plus, which has a total capacity of 93.4 kWh, but the output varies depending on the variant. The Taycan 4 Cross Turismo's powertrain generates 280 kW (380 ps), with overboost power for Launch Control pushing it to 350 kW (476 ps). The Taycan 4S Cross Turismo has 360 kW (490 ps), with overboost power with Launch Control of 420 kW (571 ps), while the Taycan Turbo Cross Turismo produces 460 kW (625 ps), and overboost power with Launch Control of 500 kW (680 ps).
The first shipment is already in Malaysia and those who are interested can contact SDAP to arrange an appointment to view the car by clicking here.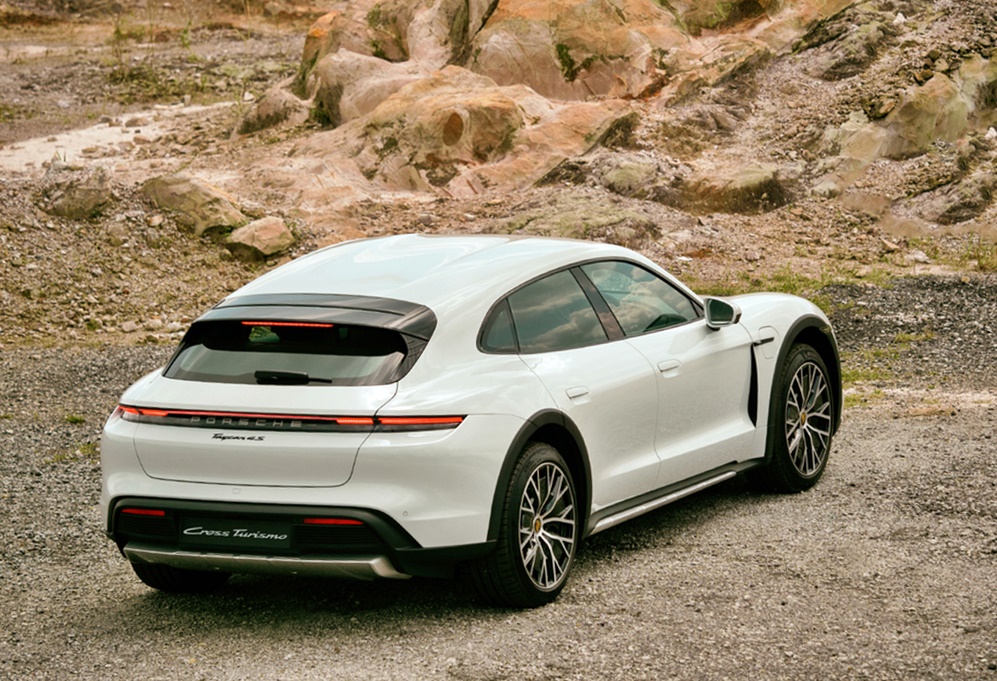 Porsche Taycan Driven by Karamjit Singh – Behind The Scenes Story