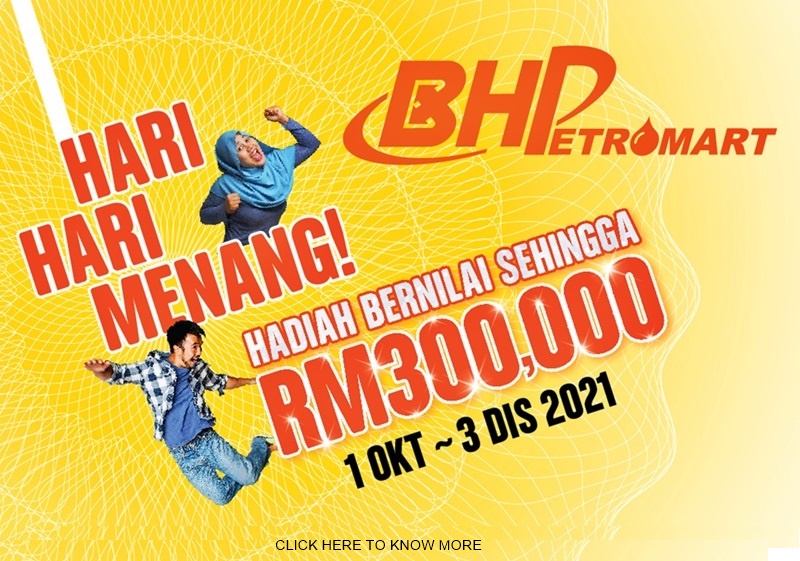 After yesterday's racing in hot and sunny weather, the second racing session of Round 2 of the Vios Challenge at the Sepang International Circuit was run in both wet and dry conditions. But like yesterday, the competition was intense for both the new and existing drivers in the series which is now in its fourth season.
"Looking at all the action on and off the track, it was obvious that everyone in the community has been eager to get back to doing what they do best – racing! The competition was just as intense, if not greater, than it had been before the pandemic and this is precisely the boost of energy we all need to steer out of these challenging times," said GAZOO Racing Malaysia's Chief Motorsport Officer, Akio Takeyama.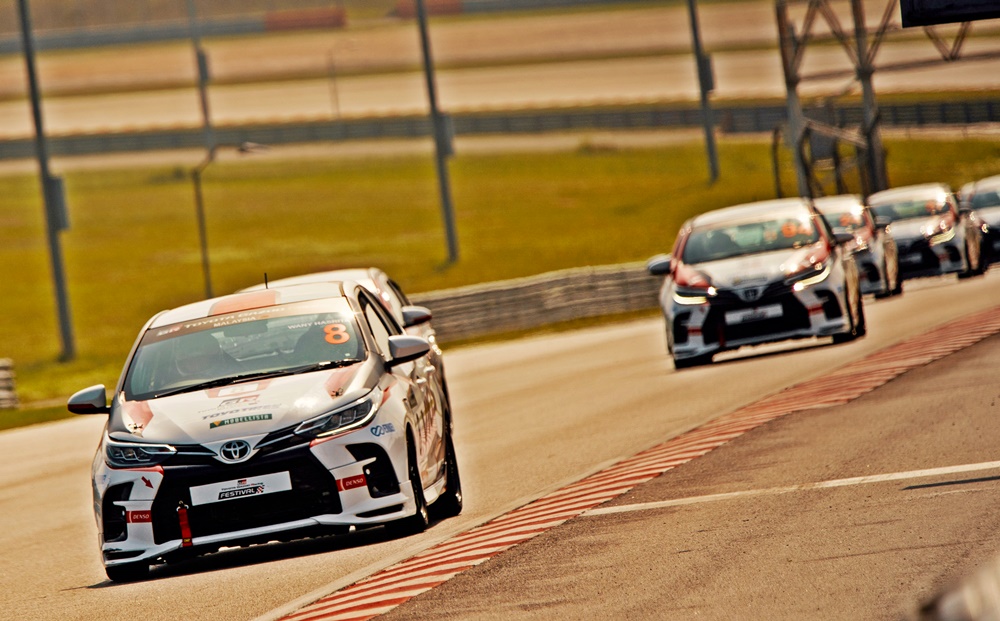 "As an event organizer, one of the most demanding aspects of the weekend in these times has not so much been in managing the racing on the track but to ensure that all safeguards are in place and adhered to in order to protect everyone on site from the threat of COVID-19. This remains our number one priority," he stressed.
The event was closed to the public and spectators in accordance with conditions set by the National Security Council (MKN) pertaining to the organizing of sporting events. However, some 2 million people watched the races online in Malaysia as well as anywhere that was connected to the internet.
SUPER SPORTING CLASS
Unlike Race 1 which was held in blistering hot conditions, Race 2 got underway in the rain with drivers not only having to contend with a slippery track but also poor visibility. Those conditions however, seemed to Favour M7 Japan Project Team's Syafiq Ali who catapulted himself into the lead from fourth position in the first corner, followed closely by team mate Faidzil Alang.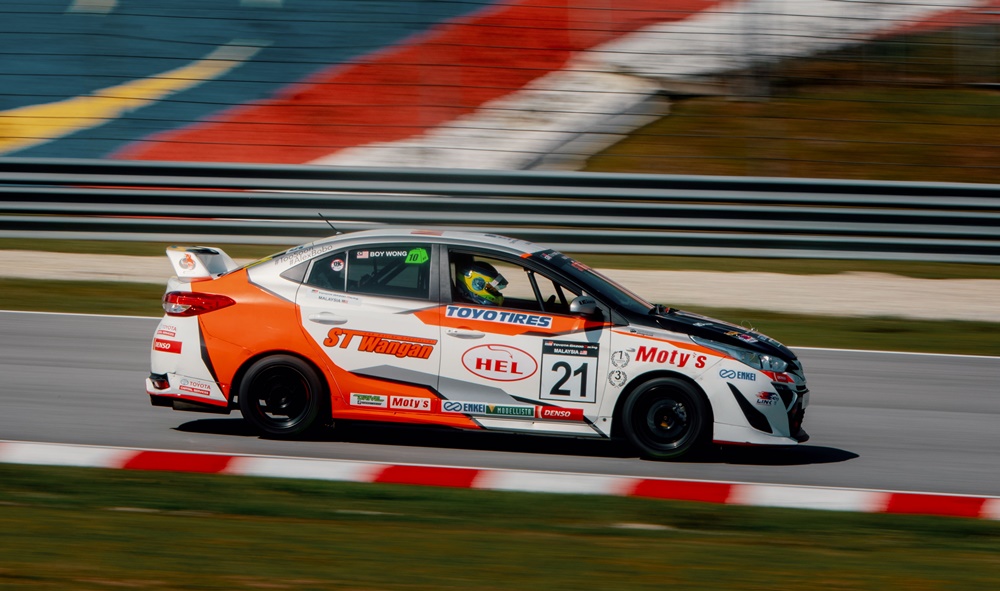 However, all the excitement of Lap 1 was cut short when the Safety Car had to be activated and circulated for 3 laps. During this time, Syafiq led the convoy behind the Safety Car and ahead of Faidzil, followed by Hayden Haikal who started from pole position.
Mark Darwin who was running in fifth behind overall championship leader Tengku Djan Ley eventually spun going into the first corner after the restart, dropping to 12th. The fight at the front of the pack was extremely fierce with Cheah charging aggressively with the hope of making it a double race win. After passing Hayden, his duel with Faidzil for second position lasted for 2 laps before he got past and away. His sights were then set on catching race leader Syafiq who was 2.1 seconds ahead.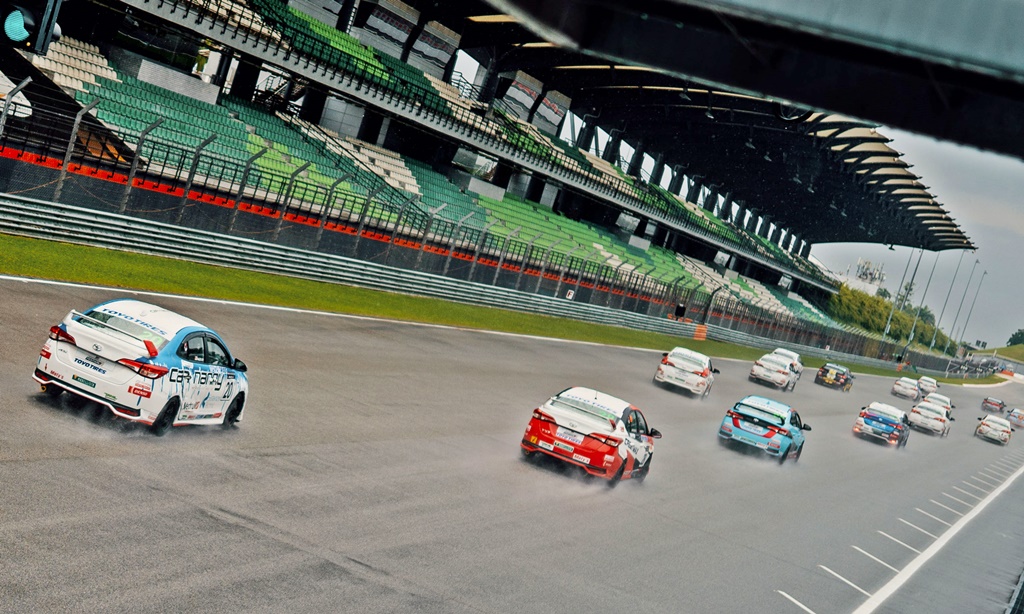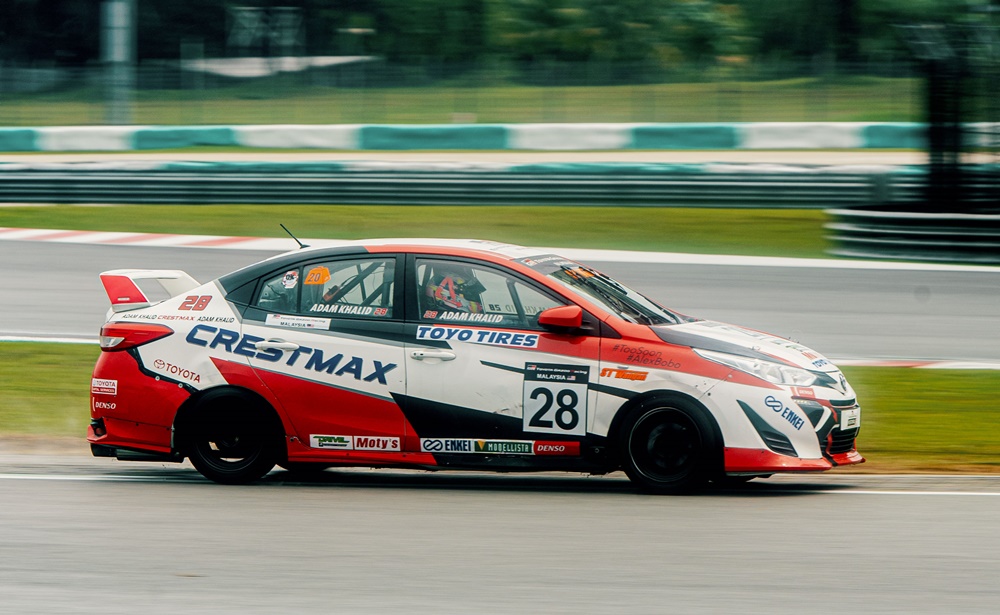 As conditions worsened, the Safety Car was again called out on lap 10. This erased whatever lead Syafiq had built up. As the rain got heavier, the race was eventually red flagged which meant all racing was suspended. However, the race was able to be resumed minutes later, again under Safety Car conditions, and with 1 lap to go, Syafiq held his ground to take the chequered flag just half a car's length in front of Cheah, and Faidzil in third position.
SPORTING CLASS
Like the Super Sporting Class race, this race was also run in wet conditions. But the rain was just the 'x-factor' Crestmax Motorsport's Adam Khalid needed to make a huge impact on the race results when he stormed from 15th position on the starting grid to win the 20-lap race.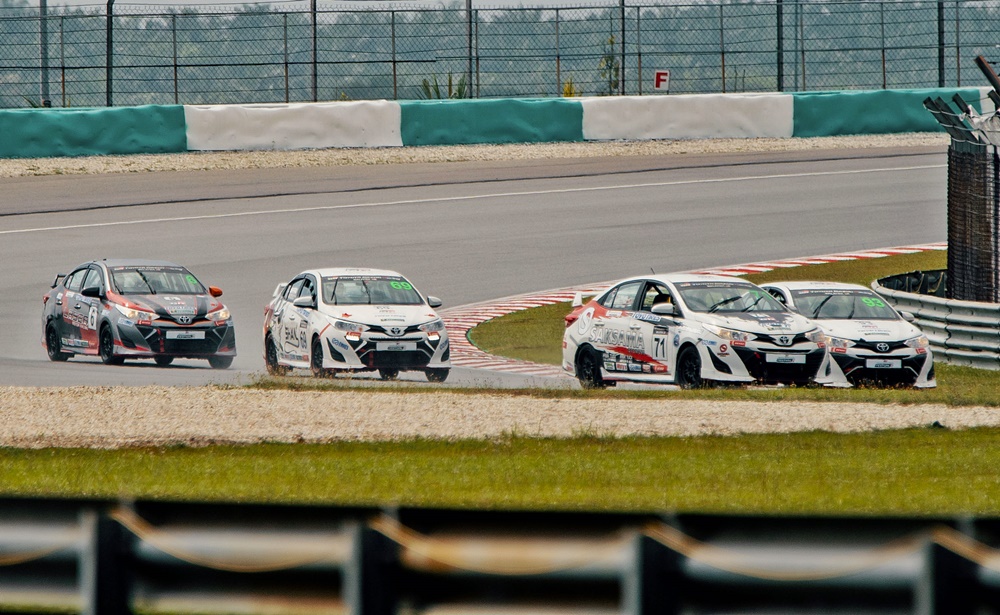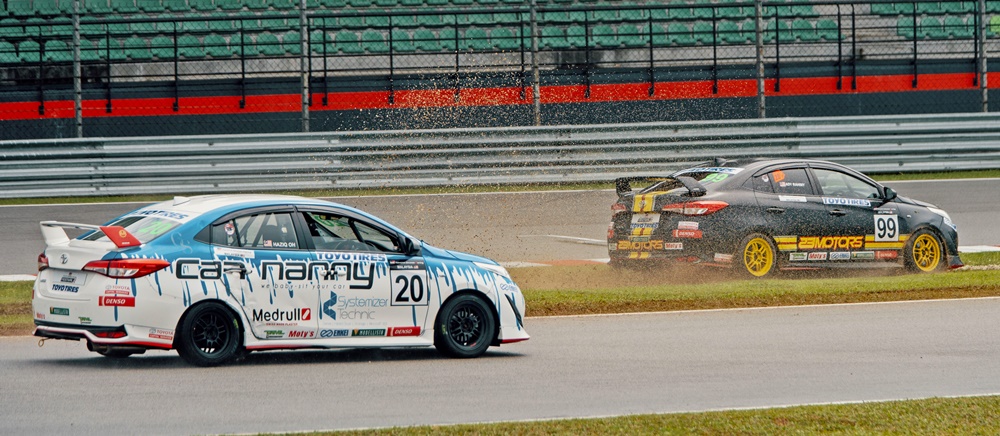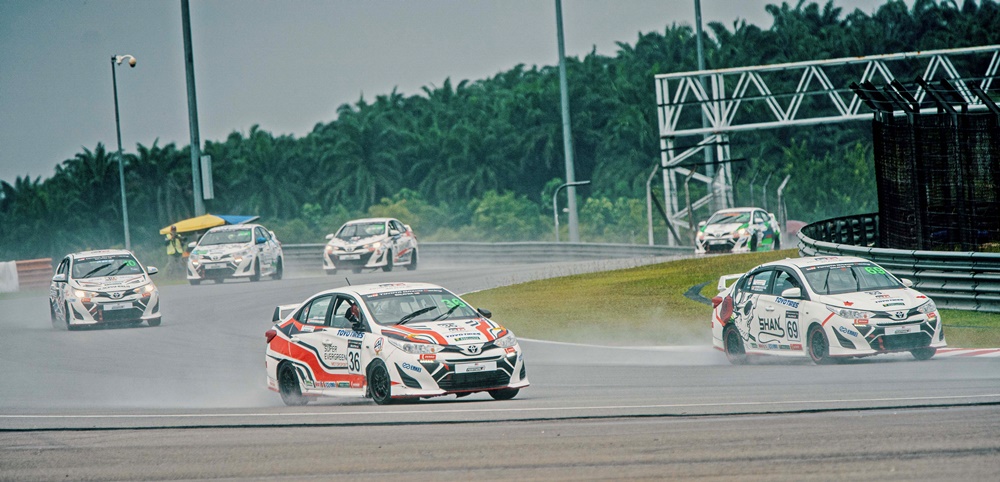 Adam, who finished the race ahead of Aylezo Motorsport's Mirza Syahmi Mahzan and Eric Yong who came in third, said: "The rain really helped me, and the team did an awesome job to prepare the car… it was just perfect and by the 6th lap, I found myself in the lead. From then on, I just kept my head down and focused on track ahead."
ROOKIE CLASS
In the Rookie Class, 17-year-old Amer Harris was the highest placed young driver running seventh overall, in the race which shared the grid with the Super Sporting Class racers. Amer took the chequered flag ahead of fellow teenager Mika Hakimi and 14-year-old Putera Adam.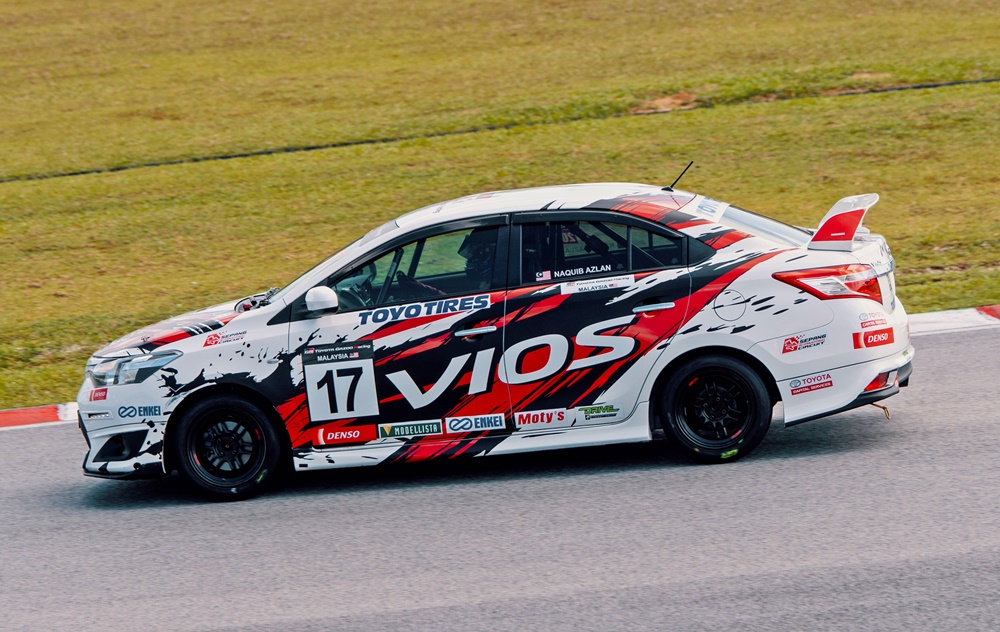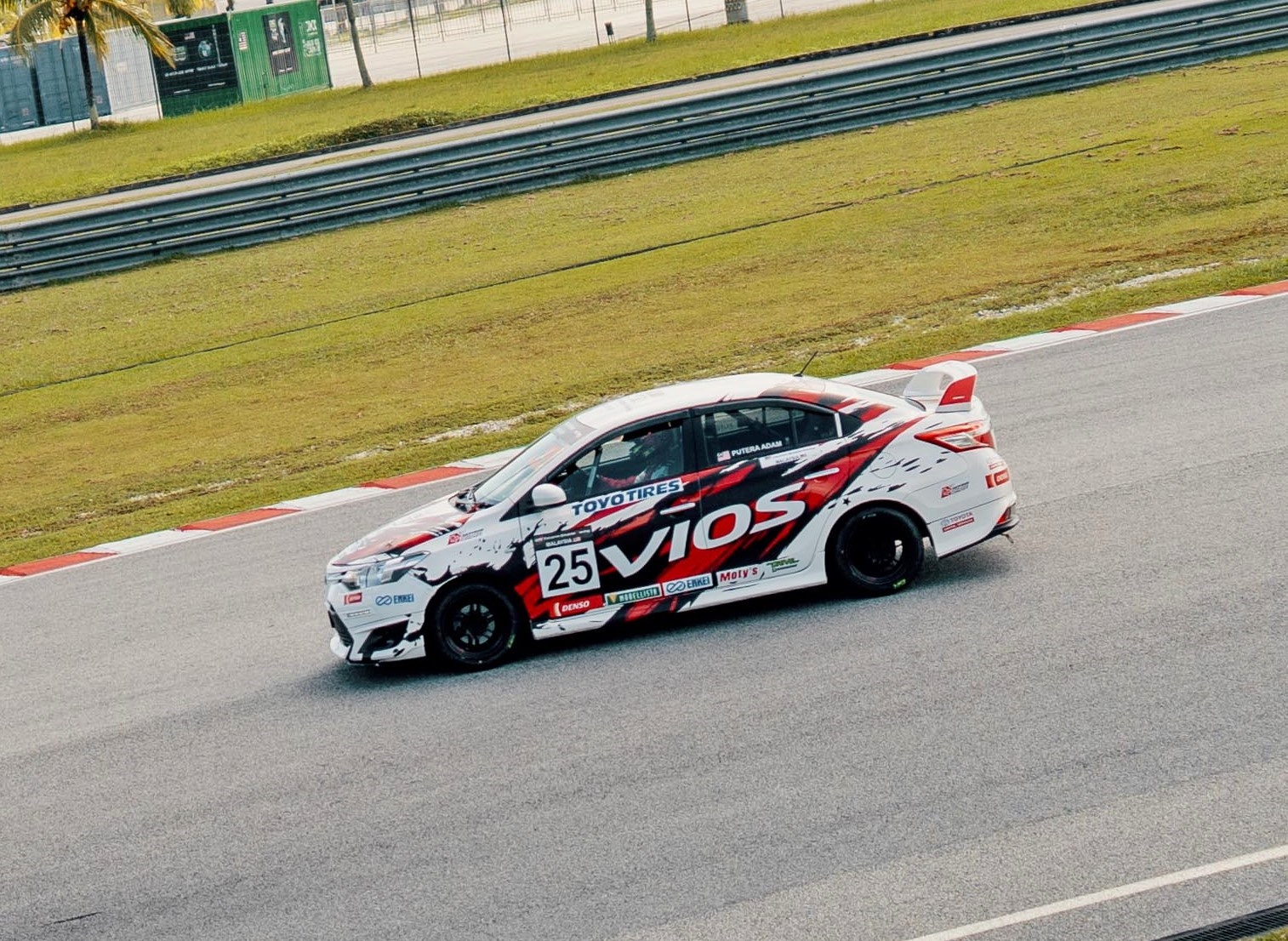 The race win was Amer's second podium finish over the weekend, having completed Race 1 yesterday (Saturday) in third position. Finishing fifth and failing to make it four race wins in a row was Naquib Azlan, followed by Jwan Hii in fifth position.
PROMOTIONAL CLASS
The Promotional Class race was almost a repeat of Race 1's results with actor Shukri Yahaya once again claiming race victory, his second for the weekend. It was a closely-contested 18-lap race, and he finished 7.1 seconds ahead of TV presenter Nabil Ahmad. In third place was fellow actor Zizan Razak.
Starting from fifth on the grid, Shukri piled on the pressure from the very beginning as he picked off one by one Wany Hasrita, Akio Takeyama, and singers Nabila Razali and Khai Bahar to move into the lead.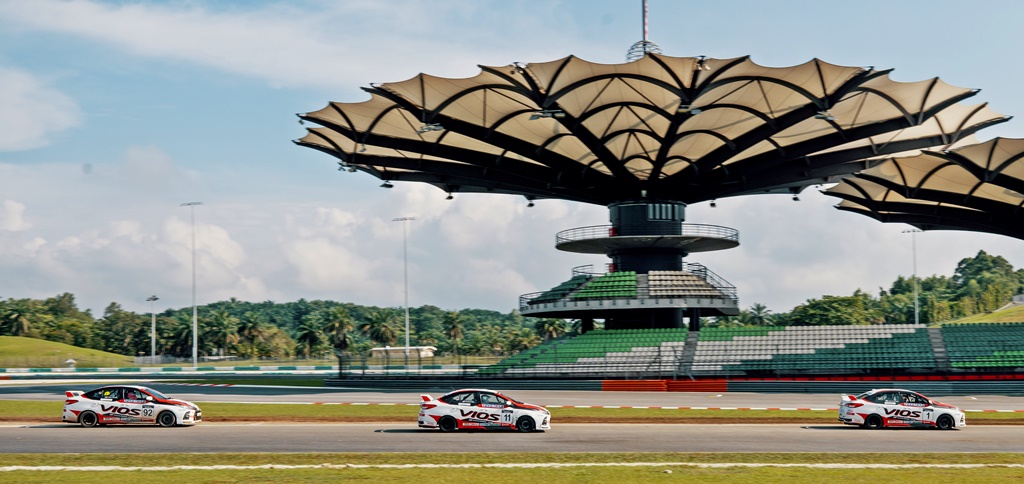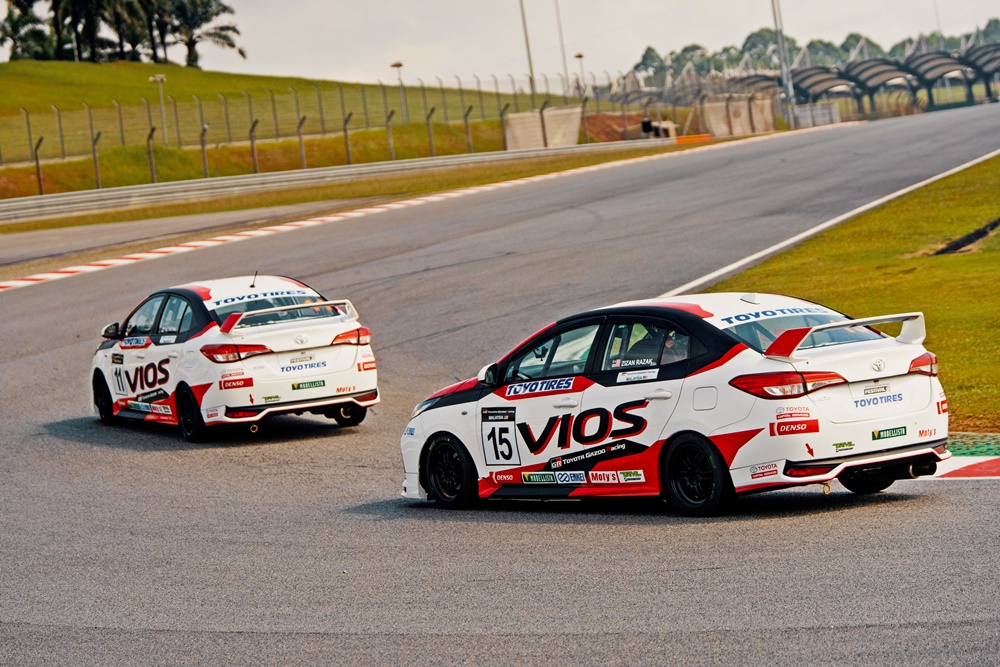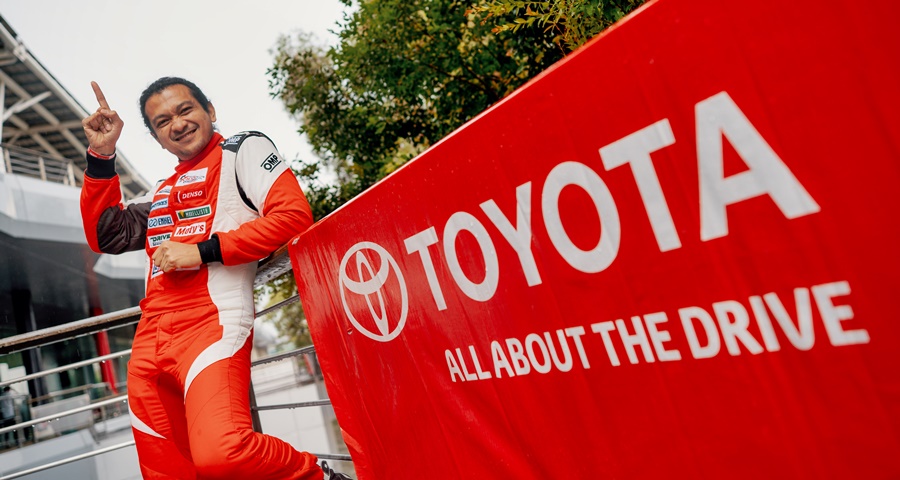 "I realized that I can be rather impatient in past races and that led to some bad decisions and mistakes on track. Patience is very important in racing. I've also been working really hard at improving my driving skills and I made a conscious effort over the last 7 months of break to work on my driving and racecraft on a simulator – that has helped a great deal to prepare me for this weekend," said Shukri.
With two race victories, both Shukri and Zizan now have a solid chance of taking the overall championship title in the Promotional Class and that is what he is eyeing for. "As a super senior in the class by virtue of this being my fourth season in the Vios Challenge, I owe it to myself and my fans to become champion. I'm definitely going for it!" said Shukri.
Round 3 to be a night race
Round 3 and the season finale of the Vios Challenge will be held on November 20/21, again at the Sepang International Circuit. However, there will be a twist as it will be a night race! At this time, it is not known yet whether conditions will be relaxed to allow spectators to be present. To stay informed, visit the Toyota Malaysia website  at www.toyota.com.my, or the Facebook pages of Toyota Malaysia and Toyota GAZOO Racing Malaysia.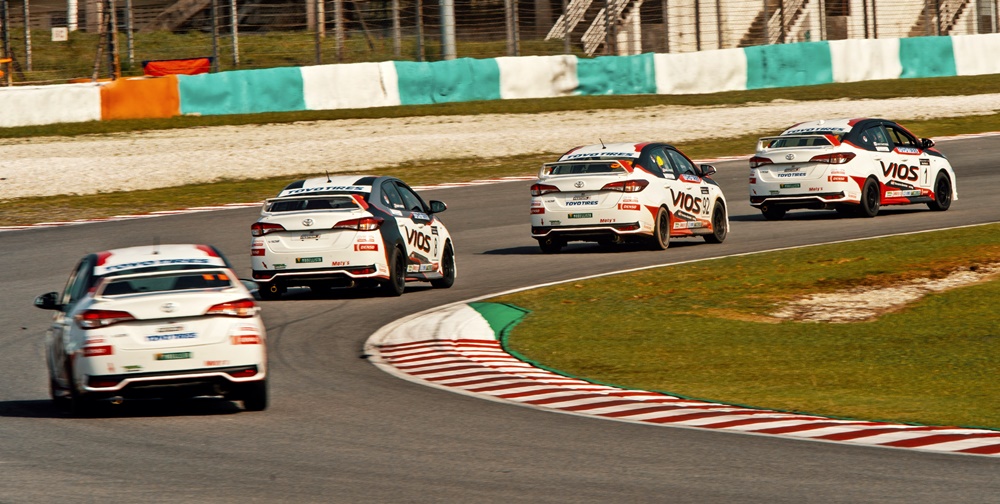 Day 1 report – TGR Festival & Vios Challenge Season 4, Round 2