From this month onwards till the end of 2023, electric vehicles (EVs) imported to Malaysia will be exempted from all taxes and excise duties and even roadtax. This applies only to battery electric vehicles (BEVs) and not hybrids, for which the government provides other incentives for those which are assembled locally. Companies which decided to also assemble BEVs will get the full tax exemptions up till 2025.
To Malaysians, always frustrated by the high duty structure that makes cars expensive, the thought of duty-free cars gives them the idea that they can get cars much cheaper. However, BEVs are not cheap anywhere in the world if they are the type that are equivalent of the small and medium sedan or SUVs with combustion engines. They cost more and governments offer various incentives to reduce their prices for buyers so that adoption is faster.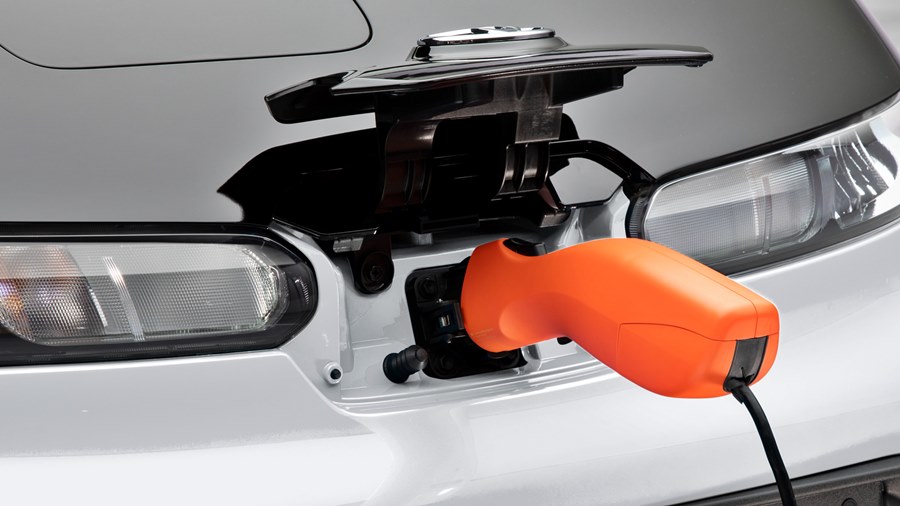 If volumes can go up quickly, then production costs can come down and they can be sold more cheaply. This has happened in China where, since 2009, the government has offered subsidies to buyers of BEVs and the sales of such vehicles has grown to almost 5 million units a year. The volume is considered high enough and the subsidies will stop after this year.
Because of the sudden announcement only in October last year, plans to import vehicles have had to be put in place in the past few months and some companies have indicated they will be adding BEVs to their range later this year. Contrary to what those in the government may think, vehicles cannot be supplied right away. Orders have to be placed and factories have to slot in the orders and if demand is high from other markets, then it may take longer to get the vehicles. So many have indicated that they will start selling from the second half of this year, perhaps towards the last quarter.
The prices indicated are not exactly low and many seem to be RM150,000 upwards – even with no taxes imposed. That sort of price level does not put BEVs within the reach of the masses which means that the volumes will not grow fast like in China and other markets. Not being able to reach a high volume will also slow the pace of infrastructure development as those who spend on it will see returns being slow.
As mentioned earlier, BEVs are expensive due to the technology which is still young compared to the technologies for combustion engines which have been developed and used for over 100 years. The ones that cost RM150,000 upwards are the 'conventional' type but in places like Japan and Europe, there are also smaller BEVs that cost much less though they can only seat two.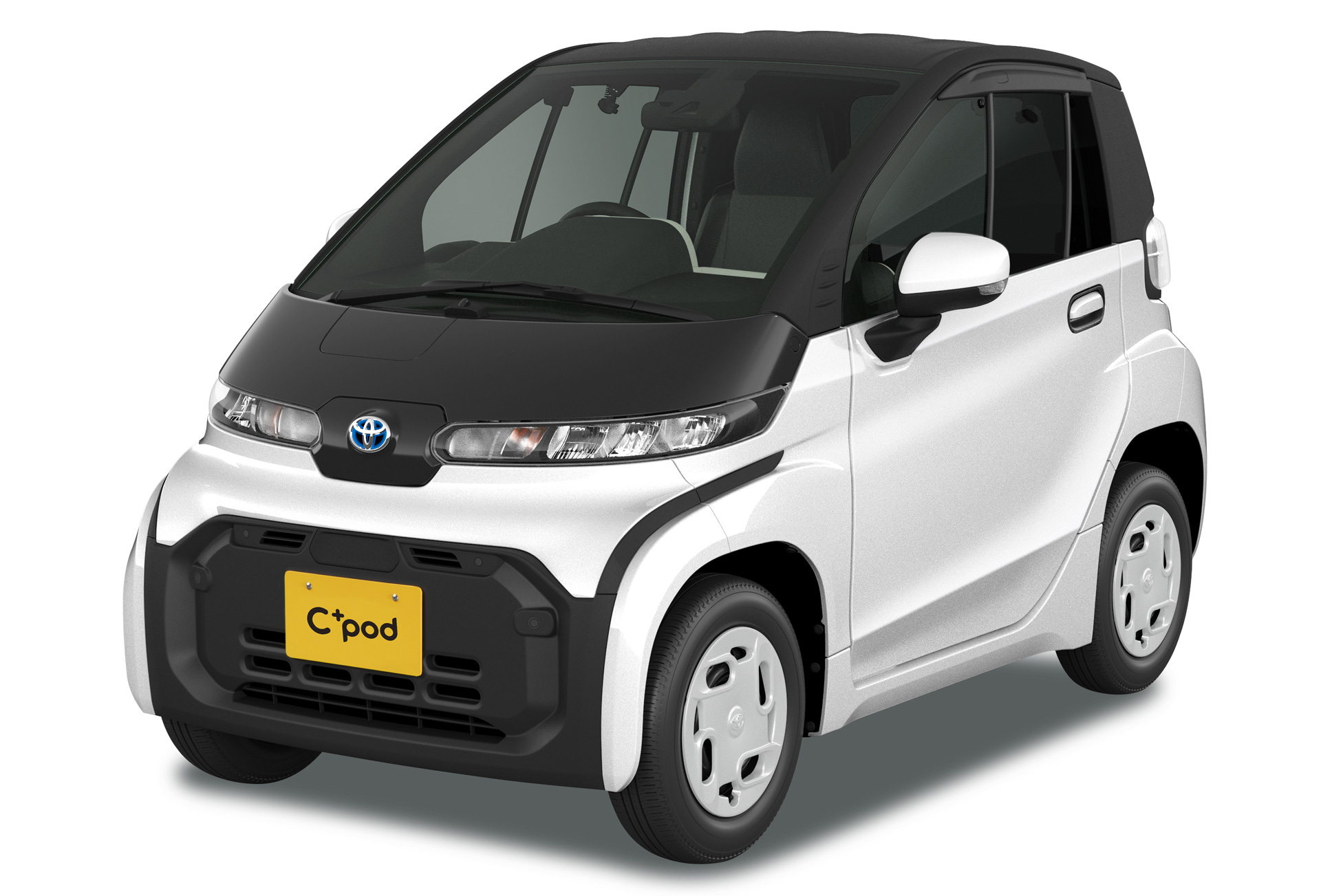 One such model is Toyota's C+ Pod, an ultra-compact BEV which costs around RM60,000 in Japan. It went on sale in 2021 but only to corporate customers and government agencies. However, last month, Toyota announced that it would also make the C+ Pod available to the general public. The cars will be offered via lease contracts from Toyota dealerships
The C+ Pod is classified as a kei car, a category of minivehicles in Japan. It's just 2.49 metres long and 1.29 metres wide; in comparison, the old Perodua Kancil was 3.4 metres long and 1.4 metres wide and could accommodate 4 persons. Although it has a light powertrain, the 9 kWh battery pack does add weight and makes the C+ Pod as heavy as a Kancil (690 kgs).
The small electric motor is positioned at the rear and can generate up to 9.2 kW with 56 Nm of torque. With the typical characteristic of an electric motor which delivers maximum torque from start-up, the little C+ Pod has good acceleration. However, it is clearly intended for city use and has a range claimed to be up to 150 kms.
The recharging infrastructure is well developed in Japan (almost 10,800 points nationwide) so owners can conveniently top-up the battery pack almost anywhere (though it will take 5 to`16 hours if the battery pack is completely empty).
Additionally, the C+ Pod is designed to be a mobile power supply system which can provide electricity in disaster areas. It's an idea which developed after the big tsunami and earthquake in East Japan as there was urgent need for power supply by rescuers. There are sockets on the car to connect to and power can be supplied for up to about 10 hours, depending on conditions.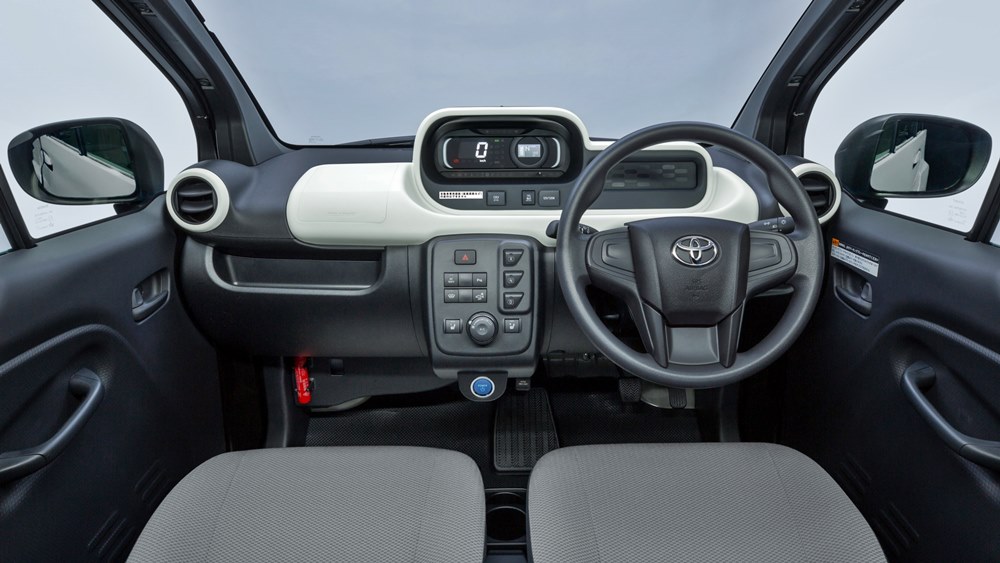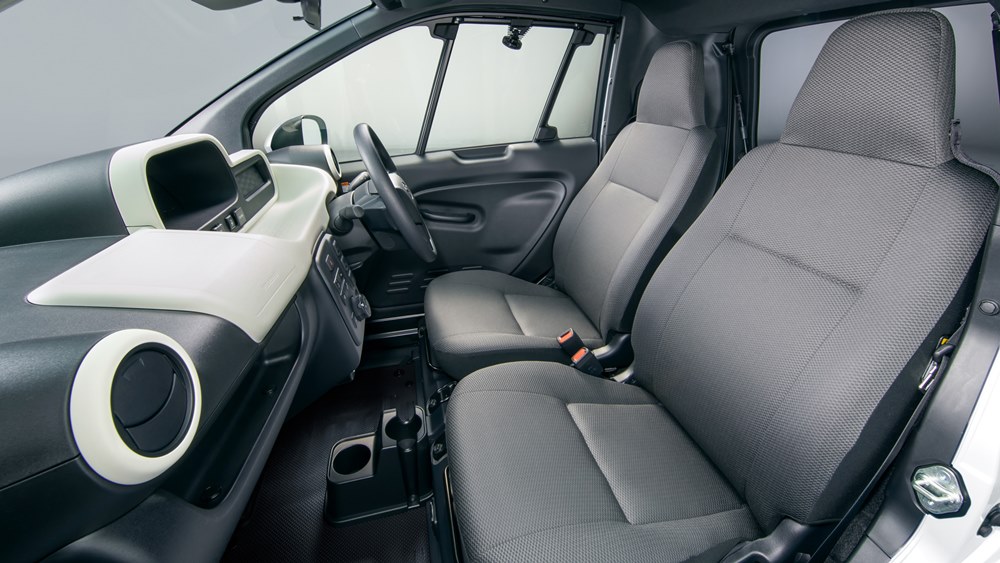 The cabin is like a car's, with a simple layout that maximises use of the 1100 mm wide space, an important consideration since it is such as small vehicle. The exterior panels are made of plastic to keep weight down. But Toyota has ensured that safety standards (for this vehicle category)  are met and there is a structure that efficiently disperses and absorbs impact energy across multiple components. This protects the occupants from serious injuries in the event of frontal, side or rear impacts. At the same time, the structure is also designed to reduce pedestrian injury.
To help the driver avoid accidents, there is also a Pre-collision Safety System which can detect other vehicles, pedestrians and cyclists. An Intelligent Clearance Sonar with Parking Support Brakes (Stationary Objects) is also included to help avoid collisions, or mitigate damage, with walls and other obstacles during low-speed operation.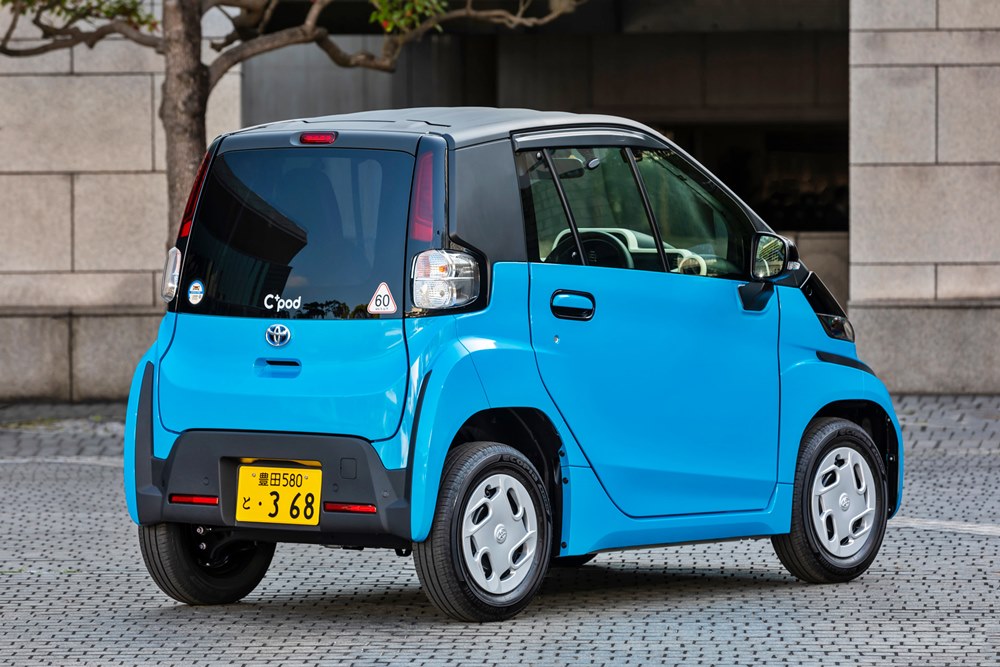 The C+ Pod is just one of many small BEVs now on sale and they are popular in more developed countries like Japan where people appreciate having simple, personal transport. But will Malaysians accept such a small car priced at RM60,000, which is still almost double the price of a Saga? Incidentally, a Honda N-Box, the bestselling kei car in Japan, is priced between RM70,000 and RM80,000. As long as EVs do not have prices at the same level as the cheapest models of the two national brands, it will be hard for the country to move towards electrification.
Toyota to step up investment and development of fully electric vehicles during this decade