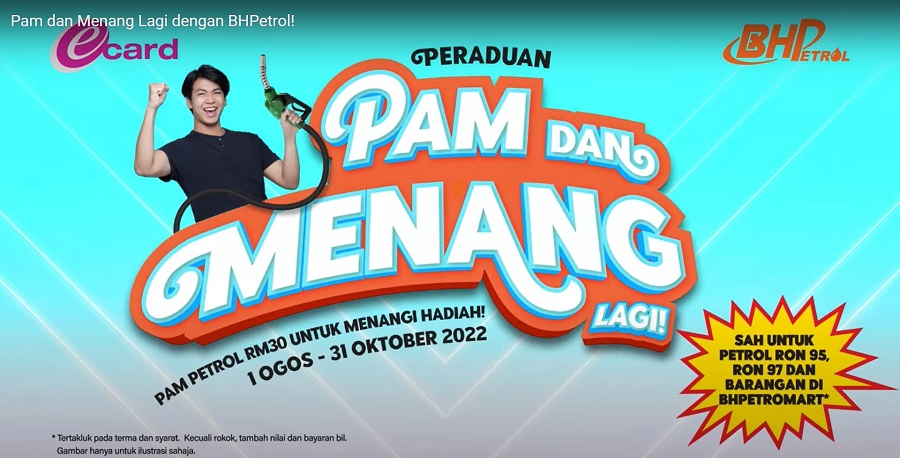 For the past 4 years, Muhammad Iqbal Suji has been in pursuit of a title – champion of the Toyota GR Velocity Esports Championship. And this year, he finally got it as he powered to an emotional race victory in the finale of Season 5 of the championship held at the 1Utama Shopping Mall in Selangor.
Racing in front of a live audience at the venue as well as online ,the 24-year-old from Selangor clinched the Grand Prize of RM20,000 cash to beat 9 other finalists in a series of 3 races in the closely-fought final races.
"Toyota's on-track and online racing activities are about empowering the dreams of individuals – propelling them to excel. The organizing of the Toyota GR Velocity Esports Championship gives those who excel online an ideal platform to further develop and unleash their fullest potential with some even transitioning into real racing," said UMW Toyota Motor President, Ravindran K, adding that Toyota's combination of physical and online racing since 2018 has given the company the opportunity to contribute immensely to greater promoting Malaysian motorsports.
Top 3 to represent Malaysia
Muhammad Iqbal will now have to put aside friendly rivalry to lead a 3-man Malaysian team consisting of Muhammad Uzair and Taj Izrin Aiman Taj Madira who finished second and third, respectively. This team will compete to the regional finals of the Toyota GAZOO Racing GT Cup organized by Toyota Motor Asia Pacific to be held on October 2.
This also gives Team Malaysia the chance of going on to represent Asia in the Global ESports finals to be held in Monaco on November 25.
"Winning the event made me recall all the emotions and frustrations of not getting the position that I felt I deserved over the last few years and now that I finally have, it feels great and steaming hot!" said Muhammad Iqbal.
The final showdown
The 20 racers who took part in the Grand Finale had come up from an initial group of more than 500 contestants who had participated in a gruelling qualifying round held between July 9 and 17. The 3-race final showdown began with a 15-minute sprint Race 1 at Brazil's 4.309-km Autodromo Interlagos which saw 2-time defending champion Taj Izrin Aiman winning and taking an early lead in the overall point standings. In second place was Muhammad Iqbal while finishing third was Muhammad Uzair.
In Race 2, which was also held at Interlagos and also with the 591 bhp Toyota GR Supra Racing Concept, the 30-minute session was decided in the last very last lap with 29-year-old Muhammad Uzair keeping his cool until the penultimate moments of the race to get ahead of race leader Dhanesh Wigneswaran. That race however, proved disastrous for Taj Izrin Aiman who ran as high as fourth position before finishing seventh.
"I really expected Muhammad Iqbal and Taj Izrin Aiman to be ahead. I just tried all out without thinking too much," said Uzair who made the most of traffic on the track to inch his way ahead of the field. That victory had momentarily placed him in the lead of the overall point standings with one final race to complete.
Race 3 proved to be the hardest fought 40-minutes with racers getting behind the wheel of a 1,000 bhp Toyota TS050 Hybrid around the 7.004-km Circuit de Spa-Francorchamps in Belgium. In the end, it was Muhammad Iqbal who drove to a classy and composed race victory, finishing 8 seconds ahead of his nearest competitor on the track, Taj Izrin Aiman, and Muhammad Uzair in third.
"In Race 3, I made a critical mistake and I overshot the first corner. That disrupted the momentum for my race. I've driven my best, and I would like to thank UMW Toyota Motor for continuing to organize the ESports championship and congratulate Muhammad Iqbal who drove to a remarkable championship victory," said Taj Izrin Aiman.
Drivers and celebrities competing in the Toyota GAZOO Racing Vios Challenge race series, members of the media, invited gamers, and young drivers in the Vios Challenge rookie class, also took part in 4 exhibition races.
The celebrity race was won by actor Zizan Razak, followed by presenter Nabil Ahmad and another actor Shukri Yahaya, who coincidentally also happen to be the top three contenders in the Promotional Class of the Toyota GAZOO Racing Vios Challenge racing series.