'GAZOO' has been in international motorsports news for a number of years and in more recent years, it has also gained increasing presence in Malaysia. In the context of TOYOTA GAZOO Racing, 'GAZOO' means 'garage' but this was not how it started.
Back in early 2000, Akio Toyoda (current President of Toyota Motor Corporation) was back in Japan to join the Board of Directors after having served in various roles at different Toyota subsidiaries around the world. Among his responsibilities was the creation and supervision of a website that was given the name 'GAZOO.com' and the name was derived from the Japanese word 'gazo' which means 'image' or 'photo'.
GAZOO.com, which still exists today, is a website gathering images of the vehicles in stock at each of the dealerships. It also contains dozens of virtual shops for consumer goods and services and provides information about new and used vehicles. This is, of course, a common thing today but 20 years ago, the internet was still in its infancy so it was quite a revolutionary idea.
The first use of GAZOO in racing
In 2007, a team of Toyota test drivers, including Akio, were to participate in the Nurburgring 24-Hour race. For various reasons, they were not allowed to refer to their team as 'Works Toyota Racing' and perhaps because Akio was in charge of GAZOO.com, he suggested and could authorize the use of the name to be used by the team. That would probably be the first time the GAZOO name appeared in motorsports.
From then on, GAZOO Racing began to develop and its racing activities increased. The team was like an unofficial affiliate of Toyota and usually ran development models like the FT-86 and LF-A to carry out testing in extreme conditions.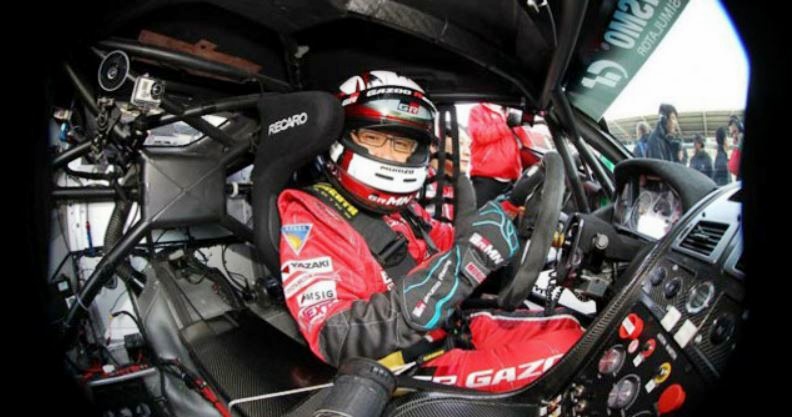 After Akio became President in 2009, GAZOO Racing began to expand as it was given new roles related to motorsports. Being a racing driver and car enthusiast, Akio wanted to generate more excitement for the sport among the young and GAZOO Racing was to expand the role of promoting motorsports beyond that of traditional automakers. Its mission would also be to carry out grassroots activities aimed at creating new generations of car enthusiasts.

The GAZOO Racing Company is born
Until 2015, Toyota had different racing organizations and a decision was made to unify them under the GAZOO Racing banner, with brand differentiation as TOYOTA GAZOO Racing and LEXUS GAZOO Racing. TOYOTA GAZOO Racing, which was in charge of vehicle development for motorsports activities, was renamed GAZOO Racing Company in 2017 during the restructuring of Toyota Motor Corporation.
The newly created GAZOO Racing Company was thus a more business-focussed unit and would start to develop GAZOO Racing or 'GR' as a performance brand like AMG for Mercedes-Benz and M for BMW. It would be independent in one sense but also an important contributor to Toyota's R&D with experience and information gained from motorsports activities.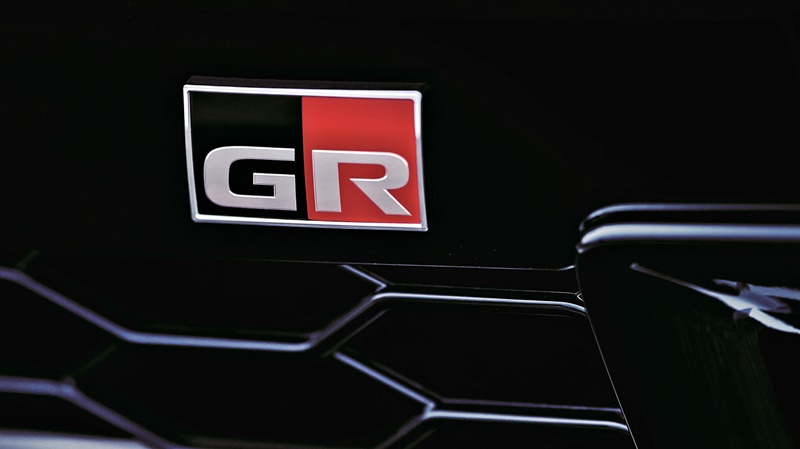 GR Garage
As part of its business activities, the GAZOO Racing Company established the GR Garage, a new dealership channel which would not only sell performance parts and high-performance models such as the GR Supra and GR Yaris but also be 'the most fun car shop in town where enthusiasts can gather, talk, and enjoy cars together'. It was another approach to creating greater interest in motorsports and motoring in general that Akio was trying to generate.
The GR Garage concept was introduced in Japan and dealerships opened in many cities. As GR models start to be offered in many countries, the GR Garage concept is also following and the first country outside Japan to introduce it was Malaysia at the end of 2019 when the GR Supra was launched in the market. Selected authorized Toyota dealerships (5 at this time) have incorporated the GR Garage concept on their premises and specialize in GR products.

GAZOO Racing comes to Malaysia
Malaysia is in fact one of the first countries to have a strong GAZOO Racing presence which began about 3 years ago. Before then, in Thailand and the Philippines, TRD (Toyota Racing Development – an in-house division specializing in performance products) was prominent in motorsports but not in Malaysia. So when GAZOO Racing Company stepped up its activities, it was also timely for the Malaysian market to instead use the GR platform.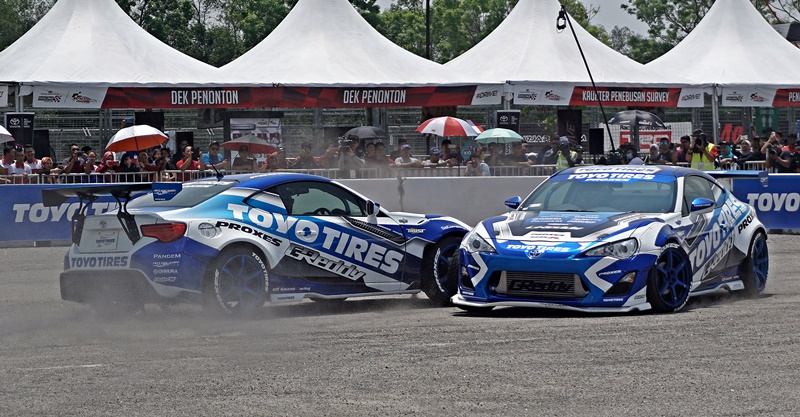 The first activity in Malaysia was the TOYOTA GAZOO Racing Festival (TGR Festival) held in 2017, replicating an annual event in Japan which was created by the GAZOO Racing Company in its initial years. The TGR Festival has a carnival-like atmosphere with a motorsports and auto-related theme. The highlight of the TGR Festival has been the Vios Challenge, a one-make series run on specially-prepared street circuits in Penang, Terengganu, Johor and Kuala Lumpur/Selangor, as well as the Sepang International Circuit. This successful series has completed three seasons and enters its fourth one in 2021.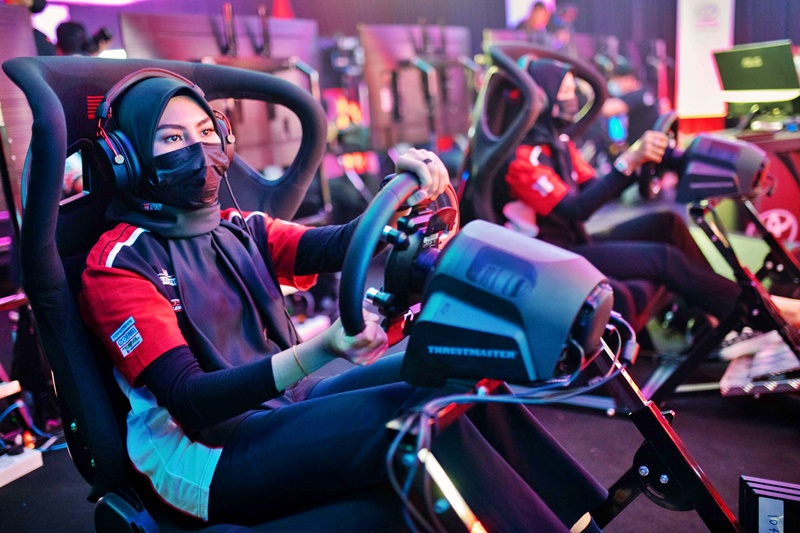 Additionally, UMW Toyota Motor also got involved in digital motorsports or eSports with the Toyota GR Velocity eSports Championship series which began in 2018. This Malaysian event inspired the running of the GR Supra GT Cup ASIA 2020 as the first virtual motorsport racing championship in Asia. The regional event, held in October this year, saw the best sim racers from 5 countries – Thailand, Singapore, Malaysia, Philippines and India – competing against each other.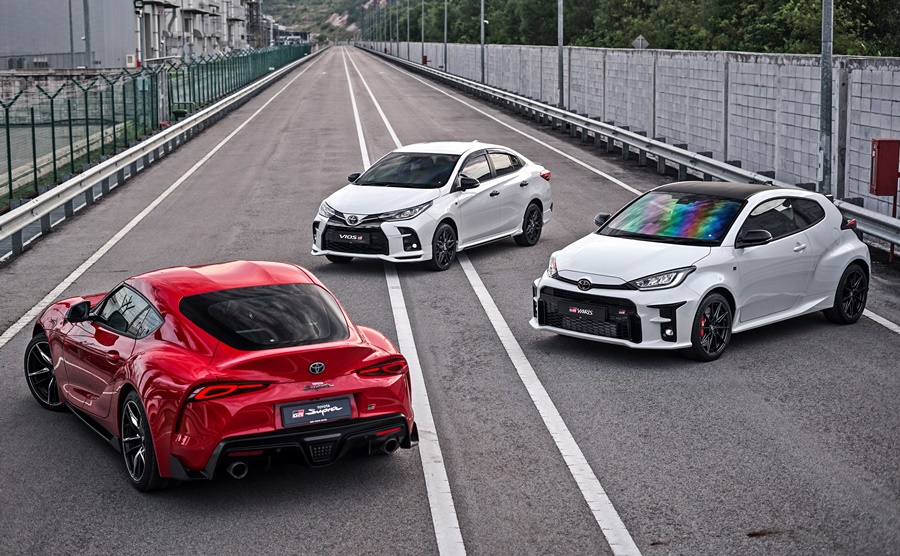 The GR cars
And, of course, there are the products – the GR Supra, GR Yaris and the Vios GR-Sport (presently only available in Malaysia). These models bring to the Toyota brand a sporty and livelier image that supports the promise of 'fun-to-drive'. They can help diminish the perception of Toyotas being reliable and durable but lacking the performance sparkle. It's not that Toyota has never produced performance models, but most have never reached our market due to high import taxes making their prices unappealing. But times have changed and with the GR models, the brand now has a side that can appeal to the younger and future generation of customers.
Season 4 of Toyota GAZOO Racing Festival to have 6 events with 11 races in 2021