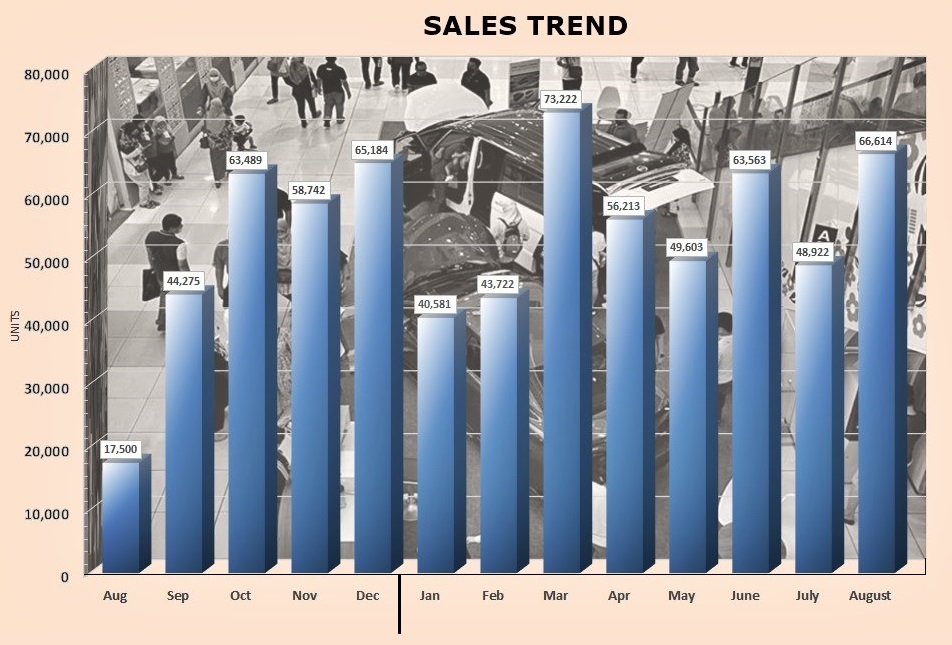 The market picked up again in August with a Total Industry Volume (TIV) of 66,614 units of new vehicle delivered nationwide. This was 36% more than the 48,922 units reported for July.
While demand is good, the increased TIV reflected the increased supply of completed vehicles from the plants as production has been improving. Although there is still a shortage of microchips and some parts, more vehicles can now be completed and delivered.
A large proportion of vehicles delivered were those for bookings received before June 30, 2022, the cut-off date for sales tax exemption. During June, many car companies received a large number of bookings by customers wanting to save money. Though they might not have been able to get their new vehicles before the end of the month, the government has given them until March 31, 2023 to register their new vehicles and still enjoy the exemption (provided their booking was confirmed by the cut-off-date).
Almost 90% (59,769 units) of the vehicles delivered were passenger vehicles, excluding pick-up trucks, with the rest being commercial vehicles and pick-up trucks.

On the production side, a total of 69,378 vehicles were completed, with 93% being passenger vehicles and the rest commercial vehicles (including pick-up trucks).
There's not much point comparing to the 2021 numbers at this time because the industry had gone through a period of forced shutdown a year ago, so production and sales were limited.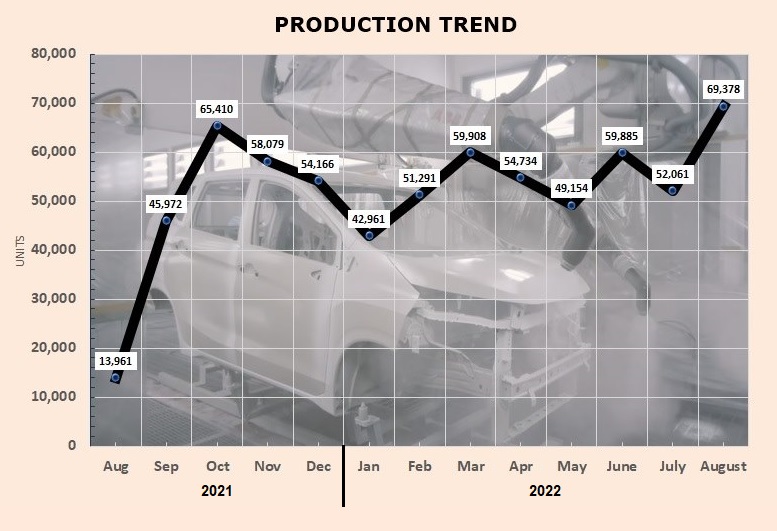 The Malaysian Automotive Association expects 2022's Total Industry Volume of new vehicles to be 630,000 units. In the first 8 months, the TIV has reached 447,209, which leaves another 182,791 units to be sold by the end of the year, or around 45,700 units a month. That might be possible if the current trend continues as the TIV has not been less than 48,000 units for the past 6 months.