Although most people would only know of Skoda when the Czech Republic is mentioned, the country had many other automakers before World War II but almost all no longer existed the 1940s. Under communist rule until the late 1980s, only Skoda and Tatra were designated to make passenger cars but there was also another company which was directed to make commercial vehicles.
This was Praga which has a history going back to the late 1800s as a heavy industrial manufacturer of everything from bridges to steam trains. It moved into vehicle production in the early 1900s, making its first car in 1907, and grew to be a major manufacturer of cars, motorcycles, commercial vehicles and aircraft. Praga-built trucks, in particular, dominated the roads in the firm's native Czechoslovakia.
With the fall of Communism in Czechoslovakia in 1989, Praga – still a major presence around Central Europe – was able to set its own agenda again as a privately owned company. While still specializing in trucks, it has also been making motocross motorcycles, racing karts and even an aircraft.
It has now unveiled a hypercar inspired by the Praga Alfa car which won the important 1933 1000 Miles of Czechoslovakia road race 89 years ago. Praga is no stranger to high performance, having re-entered the racing car market 10 years ago with its R4S and R1 cars. These are winning events in one-make, mixed prototype and mixed endurance race series in Australia, Dubai, the UK and USA.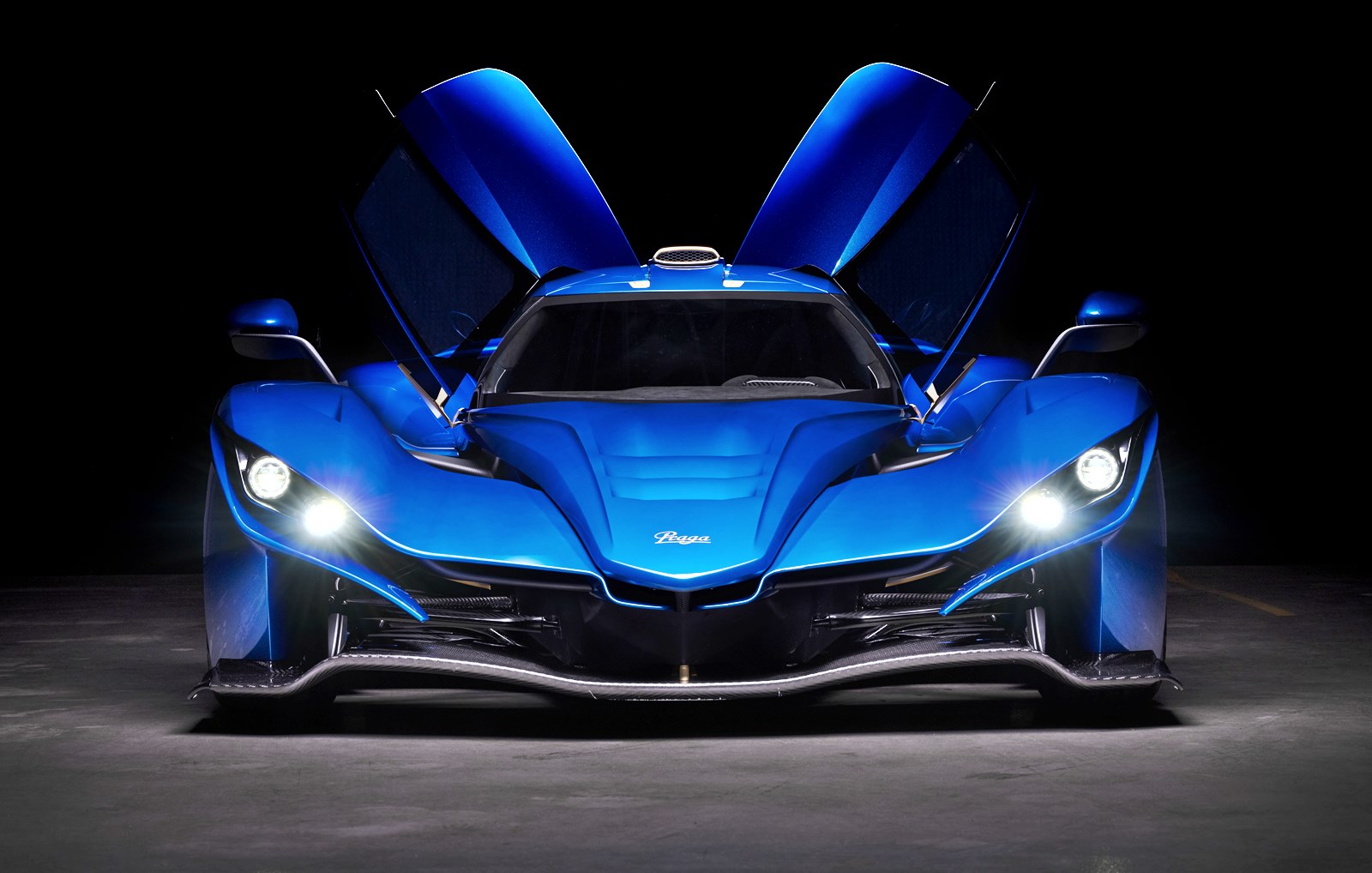 The Bohema does not share any parts with the racing cars and has been conceived as a road-legal hypercar designed around 3 core principles – lightweight, carbon, petrol. With its carbonfibre monocoque and use of magnesium, titanium and other lightweight materials, it will be extremely light, with a target weight of under 1,000 kgs (without fuel).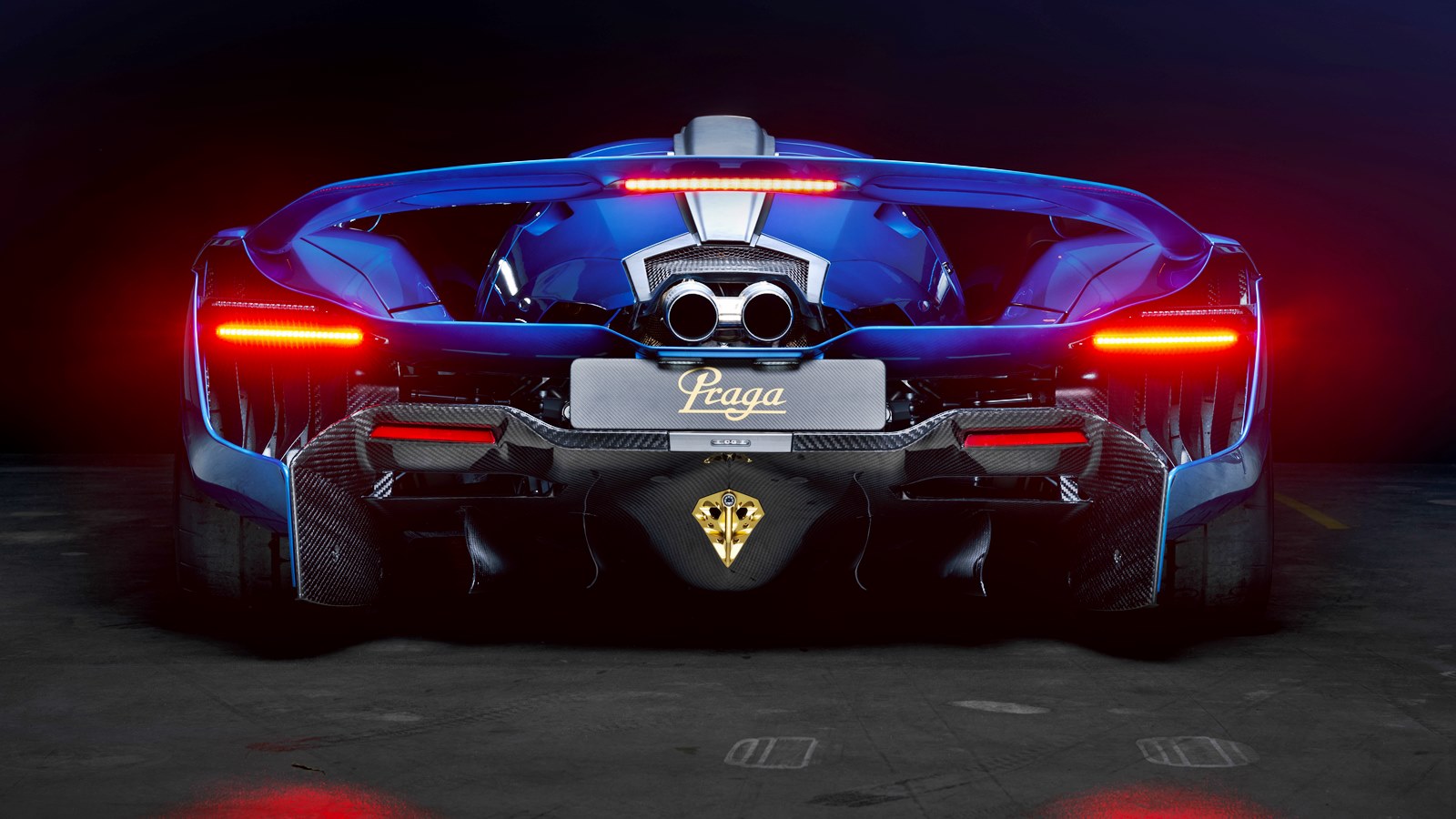 For a change, we don't have a carmaker talking about an electric powertrain. Praga has chosen the good old internal combustion engine – Nissan's famed 3.8-litre, twin-turbo V6 used in its GT-R models since 2007. It is known for proven reliability, ease of servicing and potential for further performance tuning. However, the Nissan-supplied engines are adapted for the Bohema by Litchfield Engineering in the UK, and converting them to dry sump, which reduces the overall height of the unit by 14 cm. This allows the engine to sit lower in the Bohema and prevents the risks of oil surge under high-speed cornering loads.

Litchfield also makes a number of modifications for increased reliability and power, including putting in new turbochargers. The powerplant is expected to deliver up to 700 bhp at 6,800 rpm and 724 Nm of torque from 3,000 to 6,000 rpm. Praga says the mid-engined 2-seater is expected to be capable of performance on track targeting GT3 lap times
The engine is mated to a Hewland sequential gearbox through a robotic clutch allowing for semi-automatic drive mode. This choice of gearbox, equipped with bespoke road-optimized helical cut gears, ensures fast-changing, durability and ability to handle high torque at a minimum weight.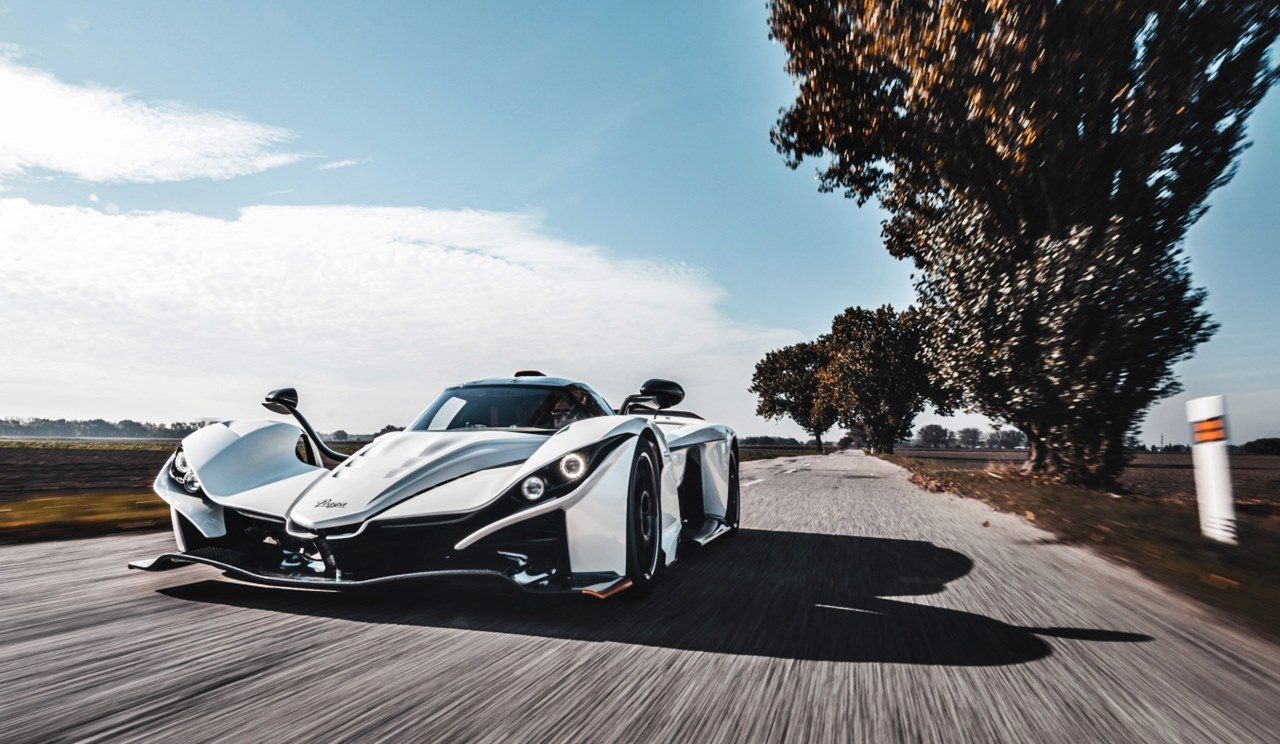 The idea behind a car like the Bohema is that the owner can drive it to the track, put on a crash helmet and racing suit (taken from the bespoke luggage fitted in each of the car's innovative side pods), and enjoy lap after lap of extreme performance – and then drive home for dinner.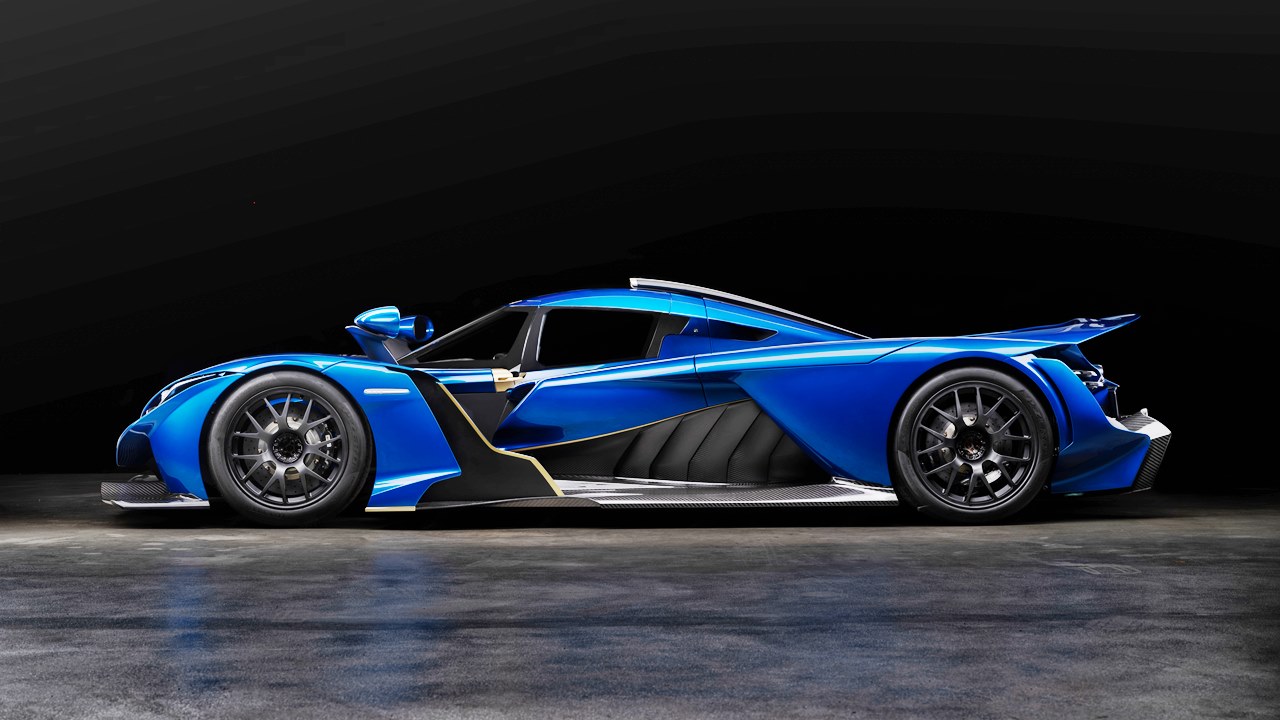 The hypercar was developed by Praga's small team of engineers and designers, and perfected in an F1 team's wind tunnel. Aerodynamic tuning has provided around 900 kgs of downforce at 240 km/h. The top speed is around 300 km/h, which Praga says is the fastest speed achievable on almost any racetrack.
Crucially, the car's aerodynamically-inspired engineering did not eliminate elegant and intriguing designed bodywork to ensure the car looks fast, and looks good. High quality machined Praga Gold painted duraluminium details include door hinges and a tow hook featuring an integrated rear-facing camera.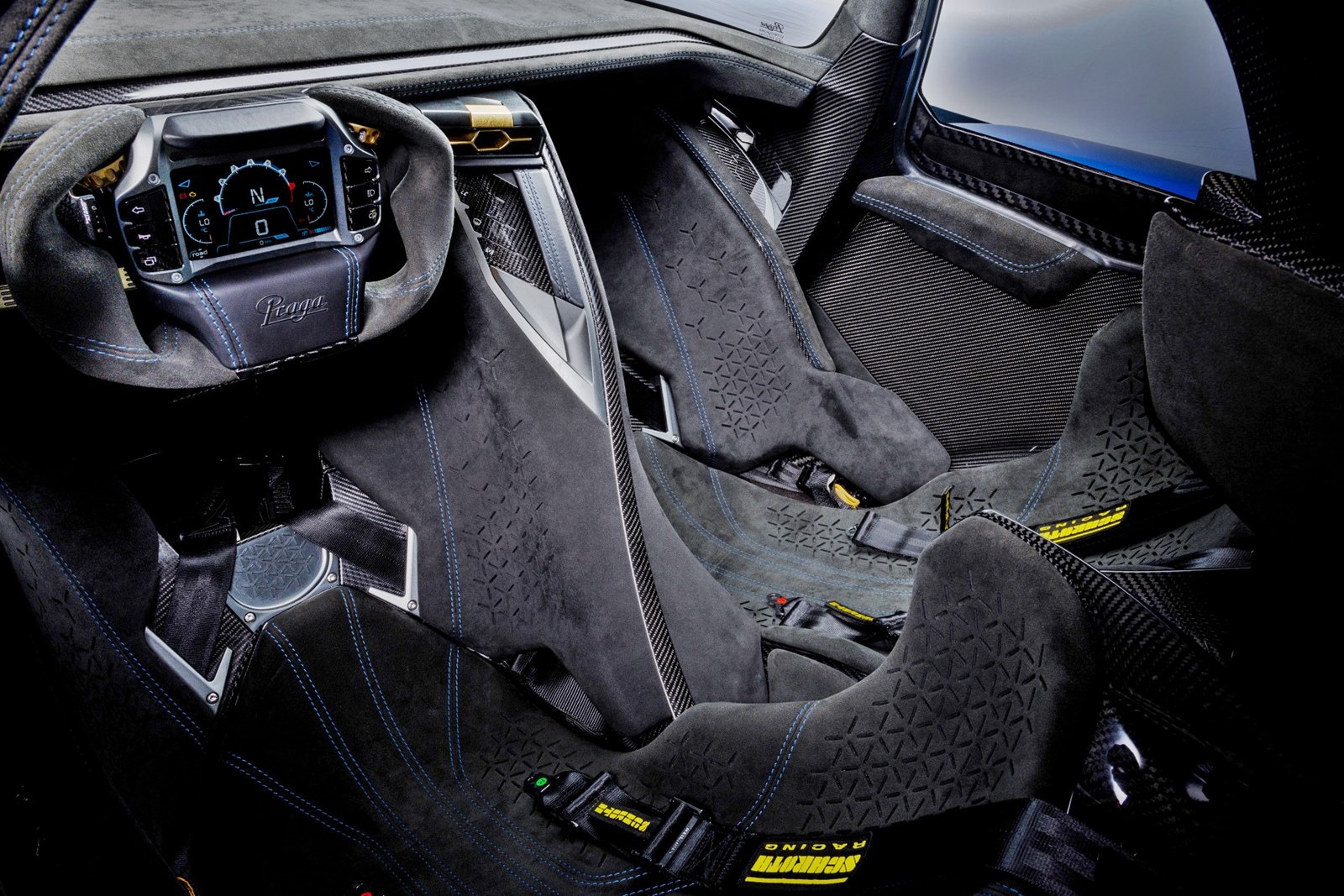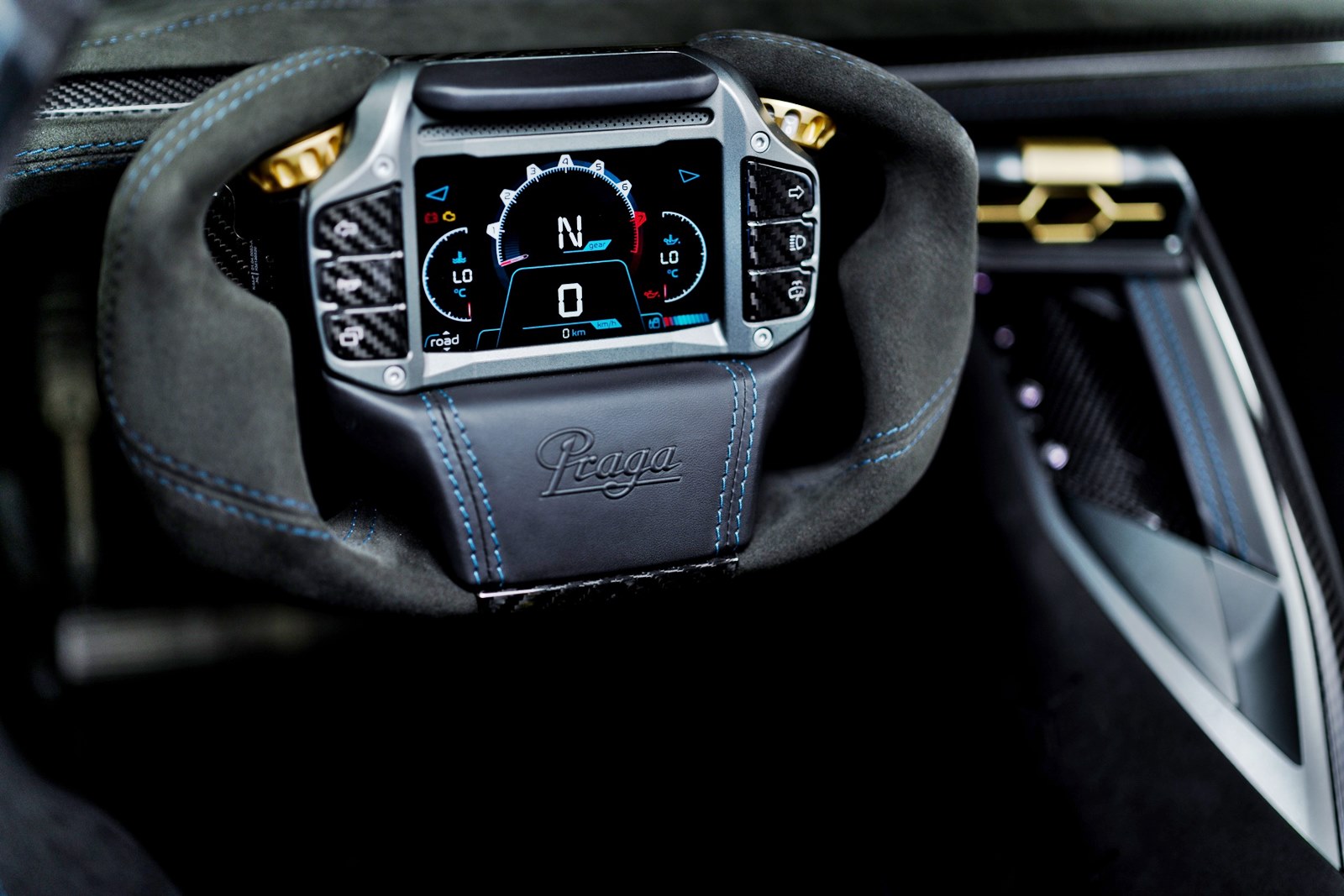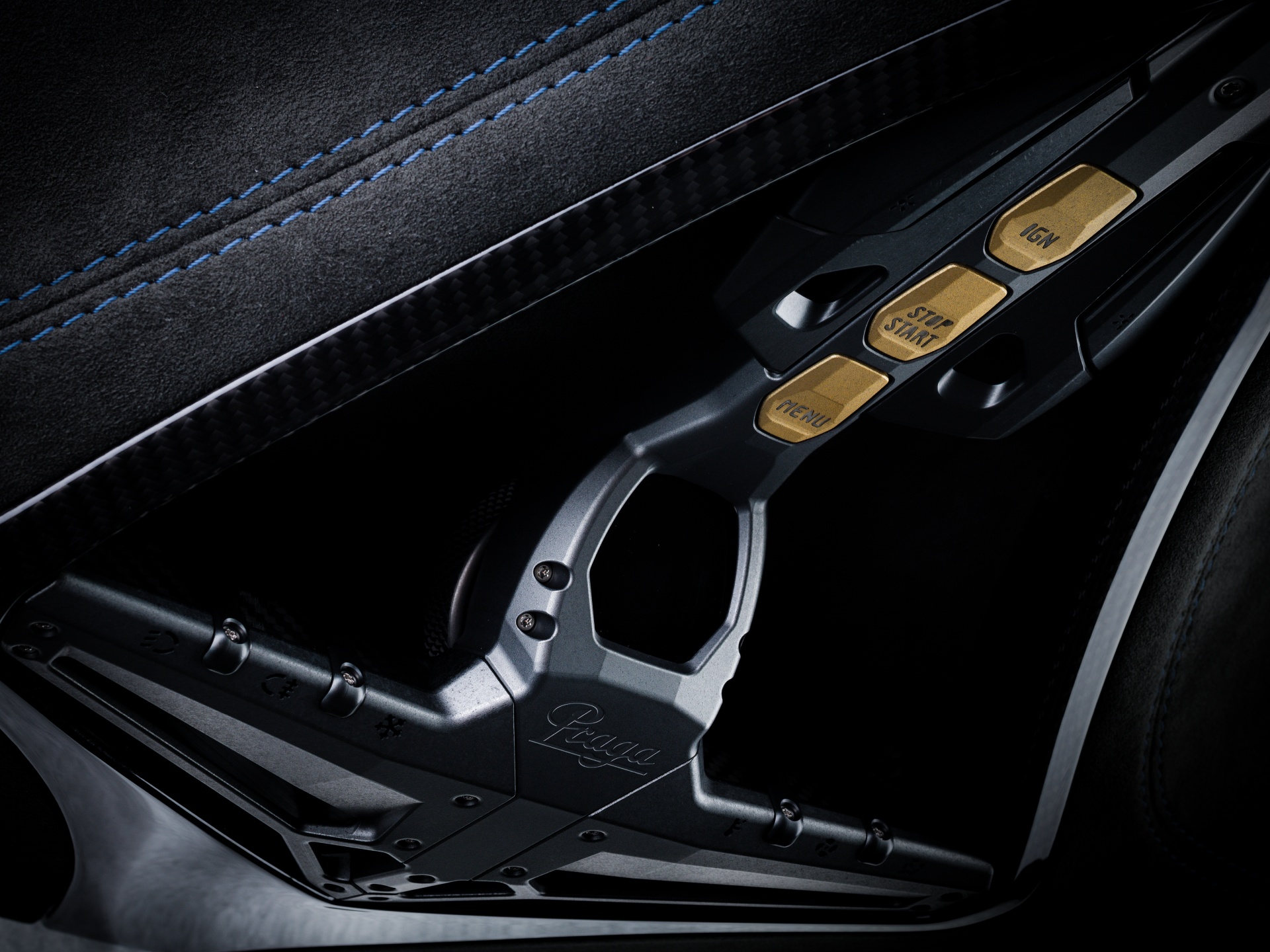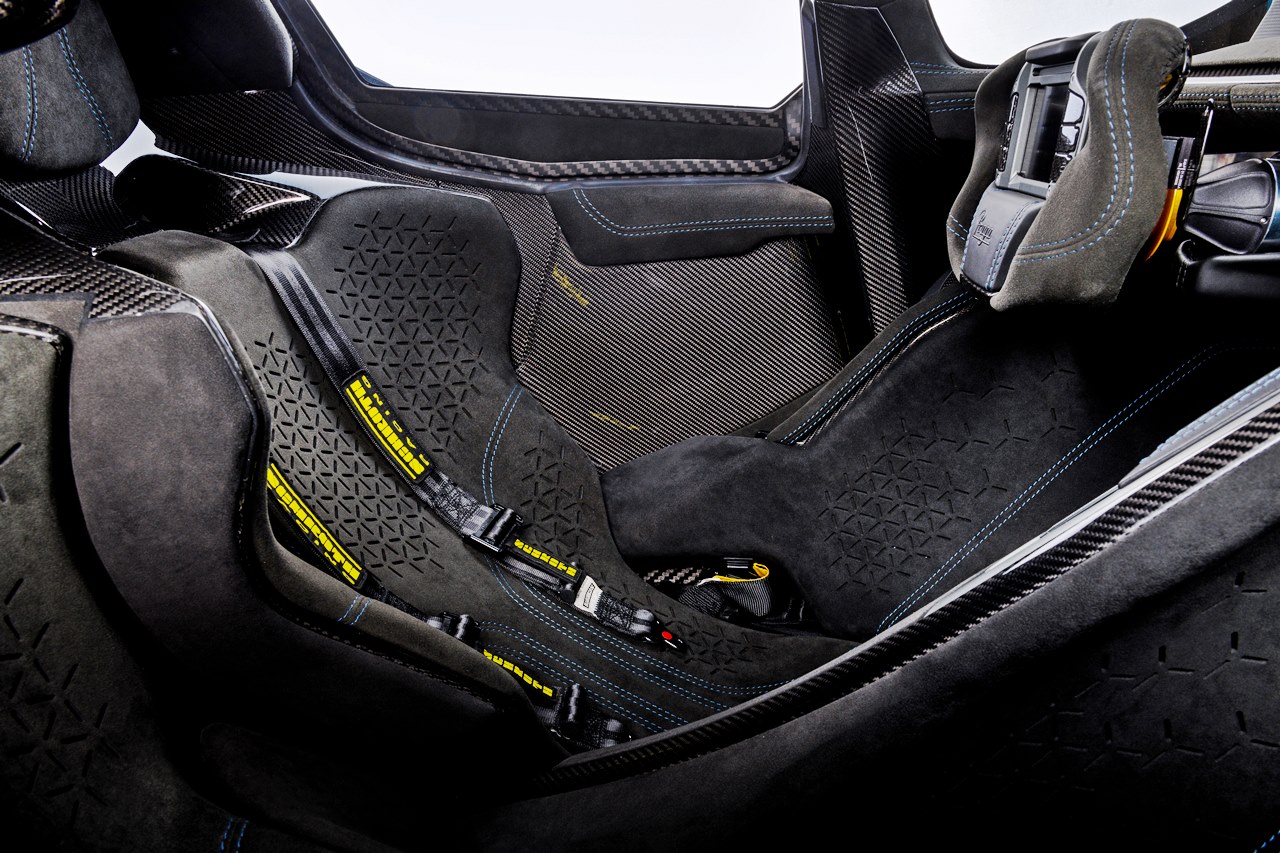 Unlike many racetrack-derived performance cars, the Bohema's interior ergonomics have a cockpit comfortable enough for two tall adults with fully adjustable driver's seat, steering wheel and pedals, and generous luggage space. Structurally designed with 56 individual carbonfibre parts, and trimmed with high-quality Alcantara and leather, the cockpit's target weight is just 34 kgs.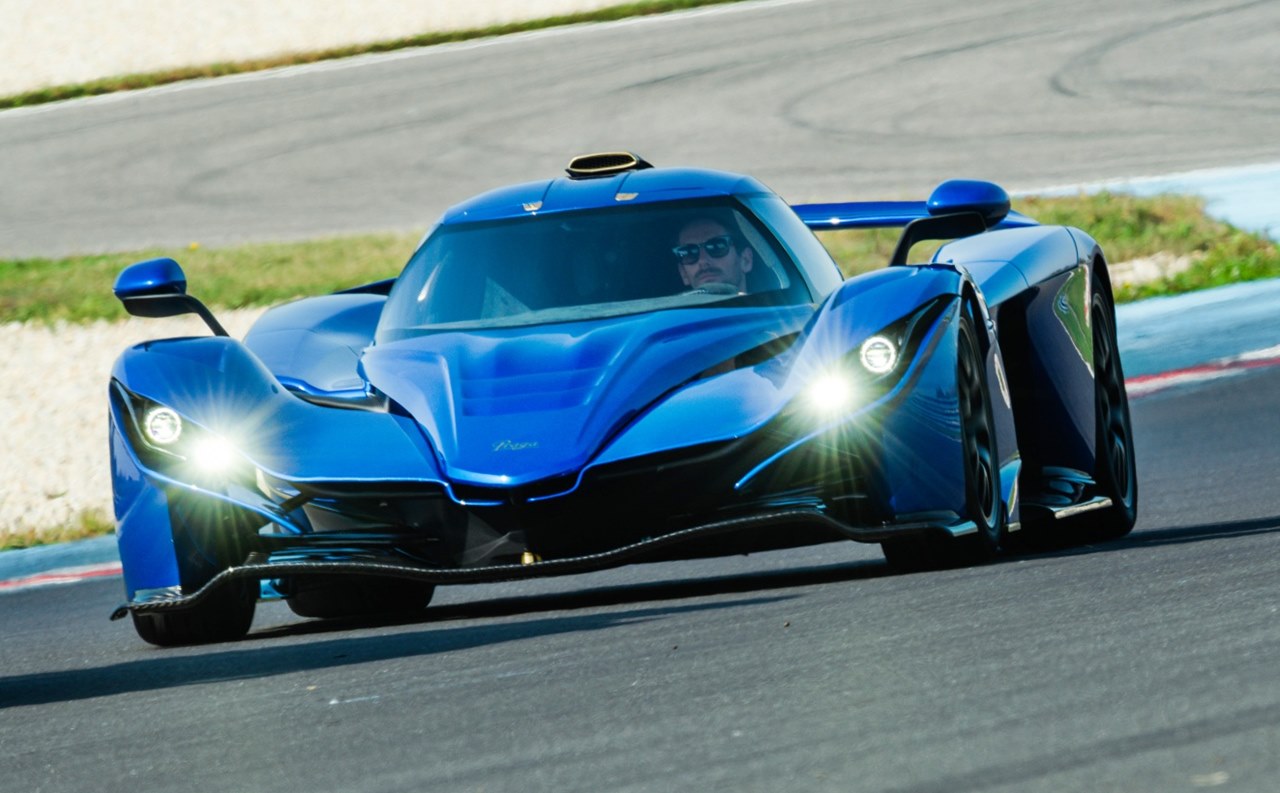 Praga's ambassador, former F1 and current IndyCar driver, Romain Grosjean, was involved in the Bohema project and helped to make it track-worthy. After a recent test run on the Slovakia Ring circuit, he said: "I was astonished by the Bohema's amazing performance on track, its accessibility on road, and the ease of transition between the two. On the road, you get a smooth ride, the car eliminates the bumps, you can chat with the passenger, and everything is calm and OK. Then simply switch focus and you are on the track. The same clothes, the same car, but the feeling changes and you are pushing the limit and collecting amazing lap times again and again. And we still have a few months to fine-tune the on-road compliance and on-track lap times!"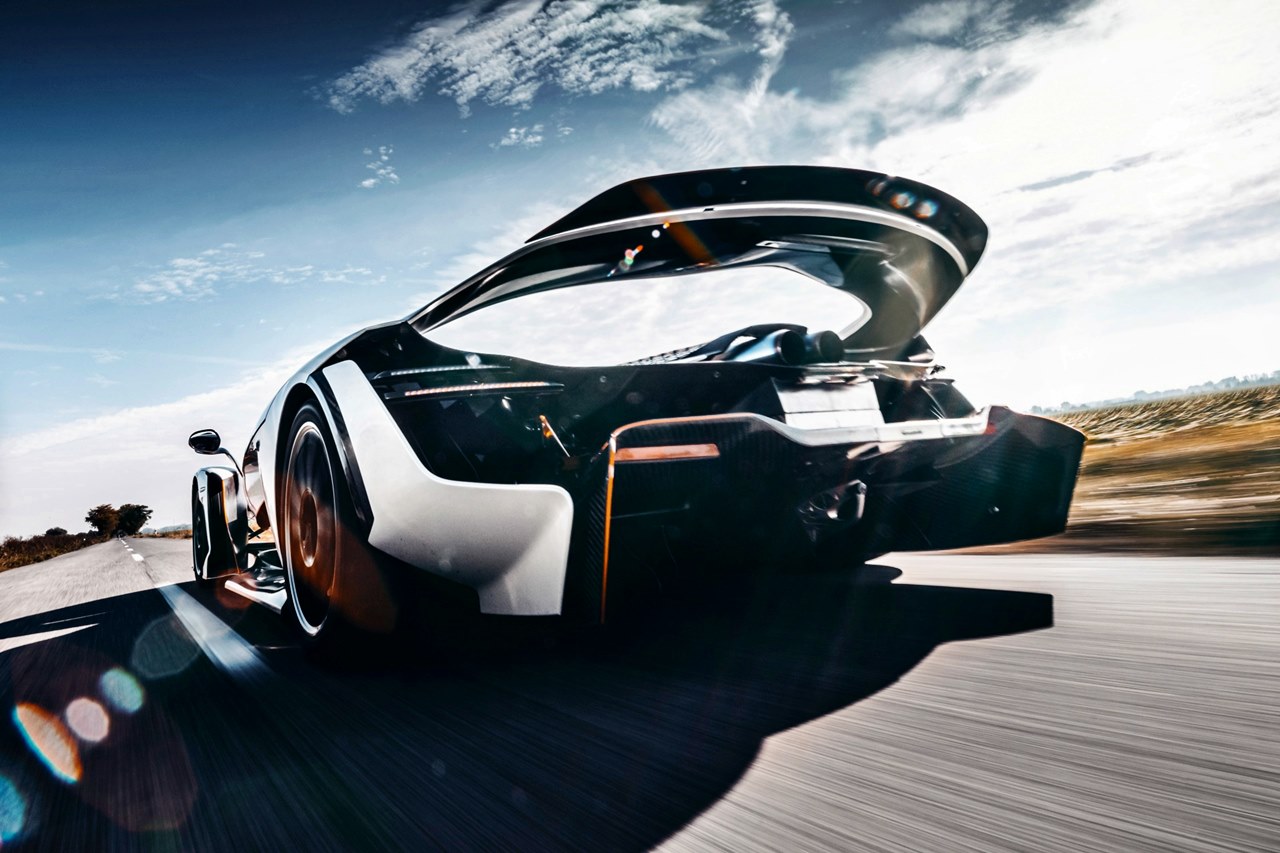 The Bohema is entering the final few months of development with road and track programs planned in the UK, Europe and Middle East and at the Slovakia Ring home circuit. Production of the US$1.31 million (around RM5.9 million) hypercar is scheduled to begin in the Czech Republic in the second half of 2023. 10 cars are initially scheduled for 2023 production, with around 20 cars per year will be hand-built over the following 4 years until the planned run of 89 units is completed.