With the previous government having allowed full tax exemption on battery electric vehicles (BEVs) for a few years, many companies have been quickly introducing new BEV models in the market this year. A number of them are from China, which has the largest EV market in the world, so we are seeing many new brands and models which have unusual names as well.
ORA is one of those new brands and though the brand is new, the brand owner is not. It is a BEV-dedicated brand of Great Wall Motors (GWM), the leading truck and SUV manufacturer in China. GWM is not new to Malaysia as their Haval models have been on sale over the past 10 years, marketed by a local company. In order to more effectively invest and manage their business here, they have established a subsidiary company which will handle distribution and marketing.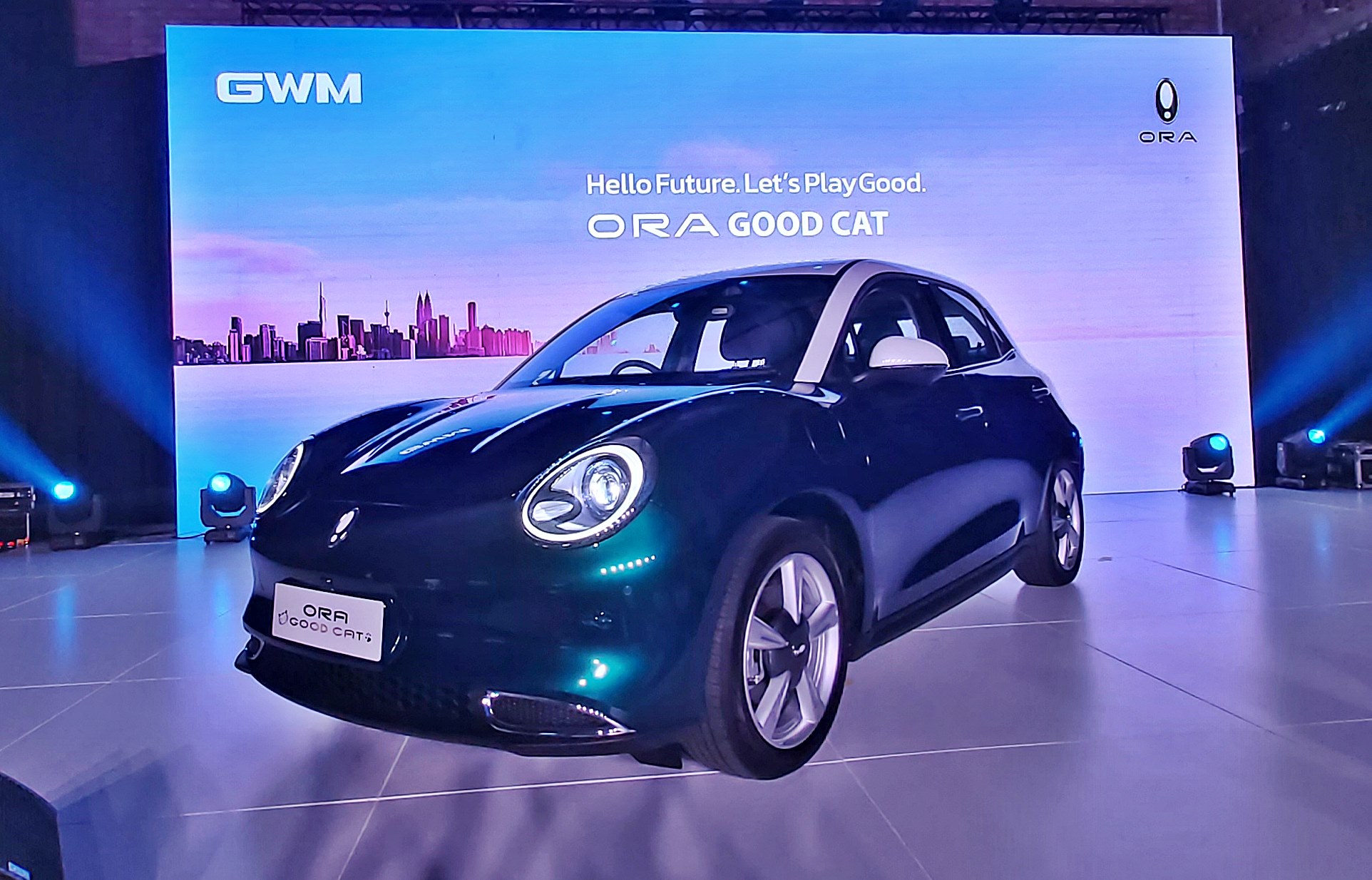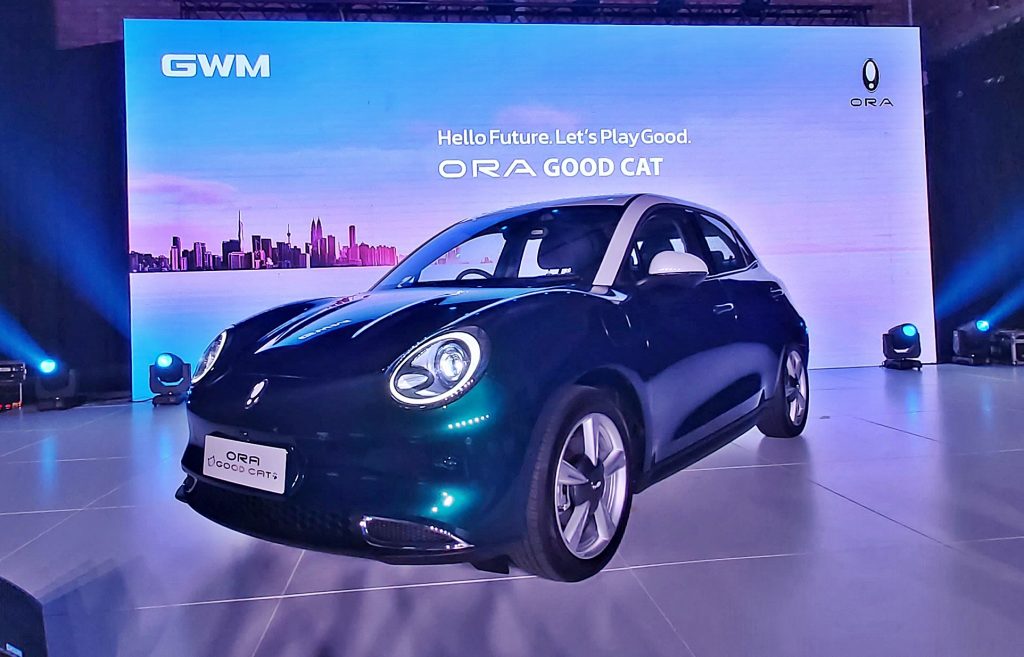 ORA has been in the Chinese market since May 2018 and while the brand's launch did generate news, the brand got a further boost in publicity last year when it displayed the Punk Cat concept at Auto Shanghai. A preview of a production model, its appearance immediately brought to mind the classic Volkswagen Beetle which was almost certainly the inspiration for ORA's designers.
Even though it had the Beetle's styling cues – like the bug-eyed front – the Punk Cat could not be said to be a clone. For one thing, it has four doors – which the Beetle never had. In any case, Volkswagen did not take any action and the model has found a niche among those who like its retro styling.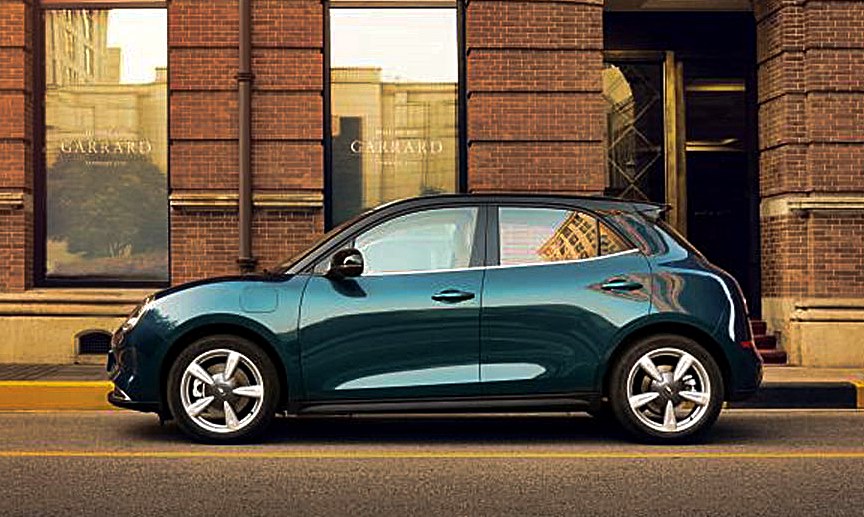 We don't get the Punk Cat but we get the Good Cat as the first ORA model in Malaysia. It seems to be the model that the company is using to enter many markets, especially in Europe (it is called the Funky Cat there) where it has drawn much attention. It's actually been on sale in China since the end of 2020 and has progressively been introduced in overseas markets, having made its debut in Thailand as well.
The car's name will draw chuckles and is in fact a direct translation from its Chinese name of 'Haomao'. It is one of a number of models in ORA's Cat range and certainly, there's nothing wrong with using animals for car names (many manufacturers, including Perodua, have been doing that). However, ORA also explains that 'cat' was chosen because former Chinese Deng Xiaoping once said: "Black cat or white cat, if it can catch mice, it's a good cat.". Basically, that line, which referred to the economy, suggested that if it works, then it must be good.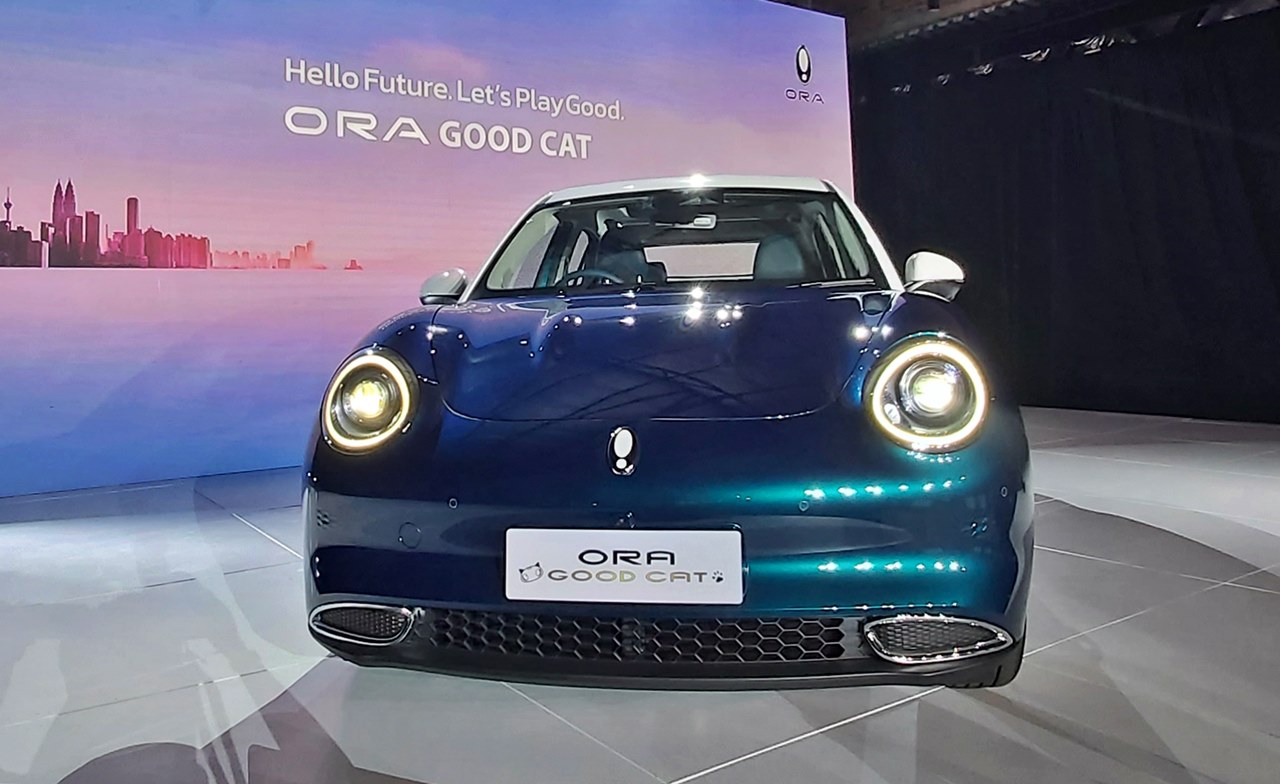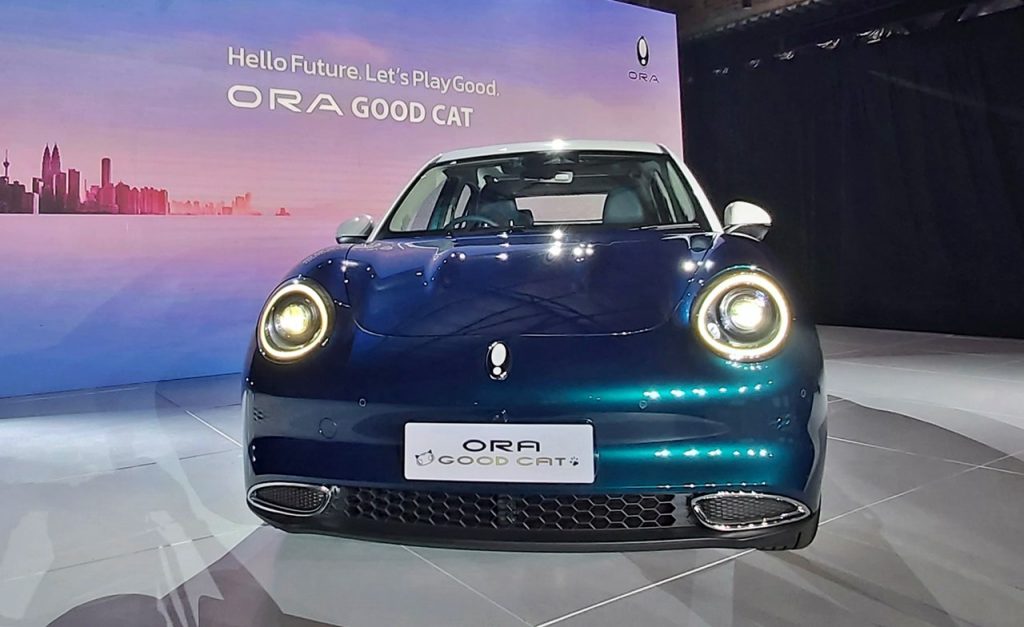 Two versions of the Good Cat are available – the 400 PRO and 500 ULTRA, with the technical difference being mainly the size of the battery packs. With tax-exemption, the 400 PRO is priced from RM139,800 while the 500 ULTRA is priced from RM169,800. Customers will get a complimentary portable and home
charger, 5-year/150,000 kms warranty, 8-year/180,000 kms battery warranty, and free service labour maintenance for the first 5 times.
Original design – with a bit of Porsche
The hatchback design of the Good Cat is quite original ('retro-futurism', ORA calls it) and could be mistaken for a European product. Porsche fans will notice that the front end seems similar to what is on the German sportscars and that has been attributed to the fact that the car's designer, Emanuel Derta, worked in Porsche before! During his 5 years there, he must have become so familiar with the Porsche face that when he designed the Good Cat, he couldn't help but adapt the same elements.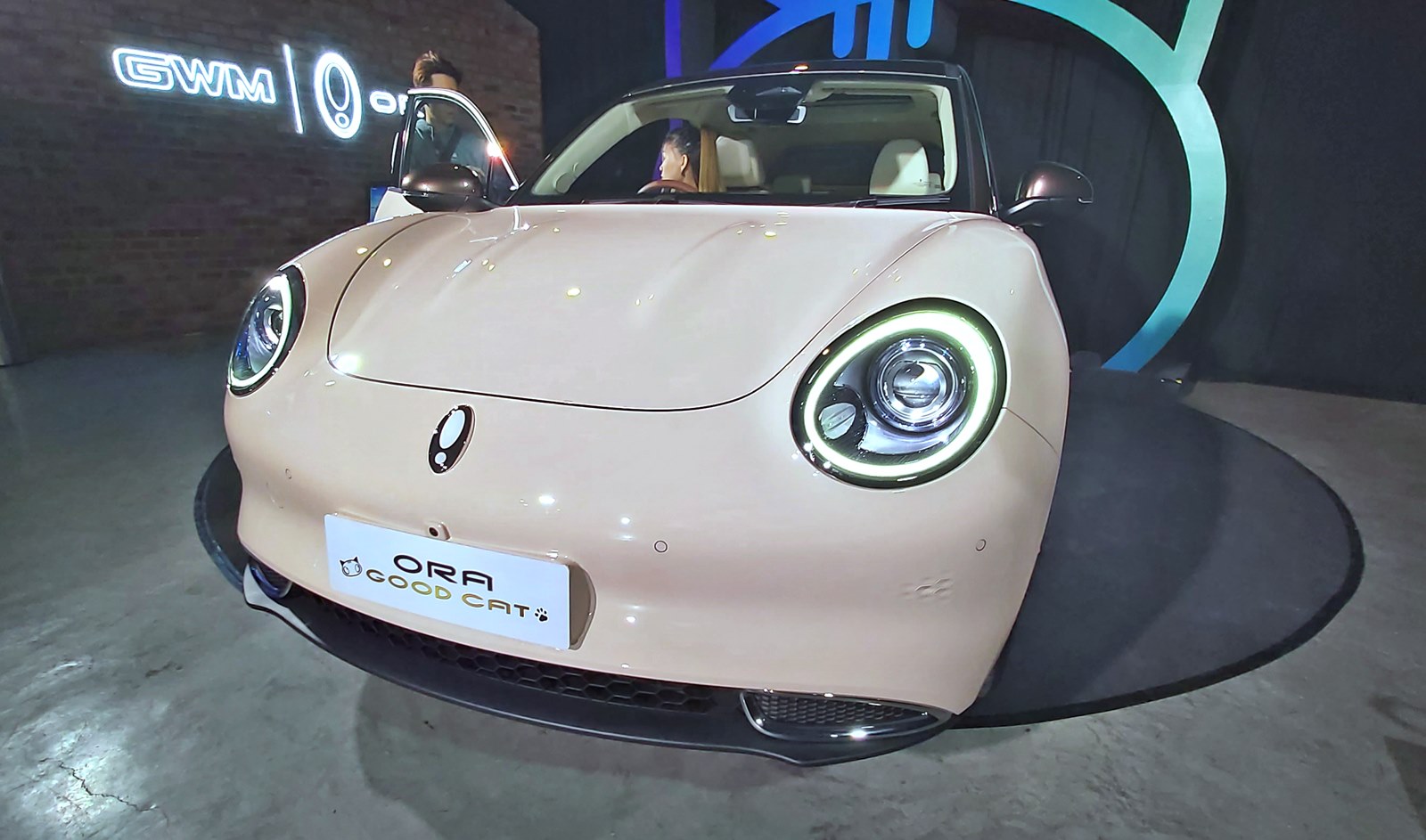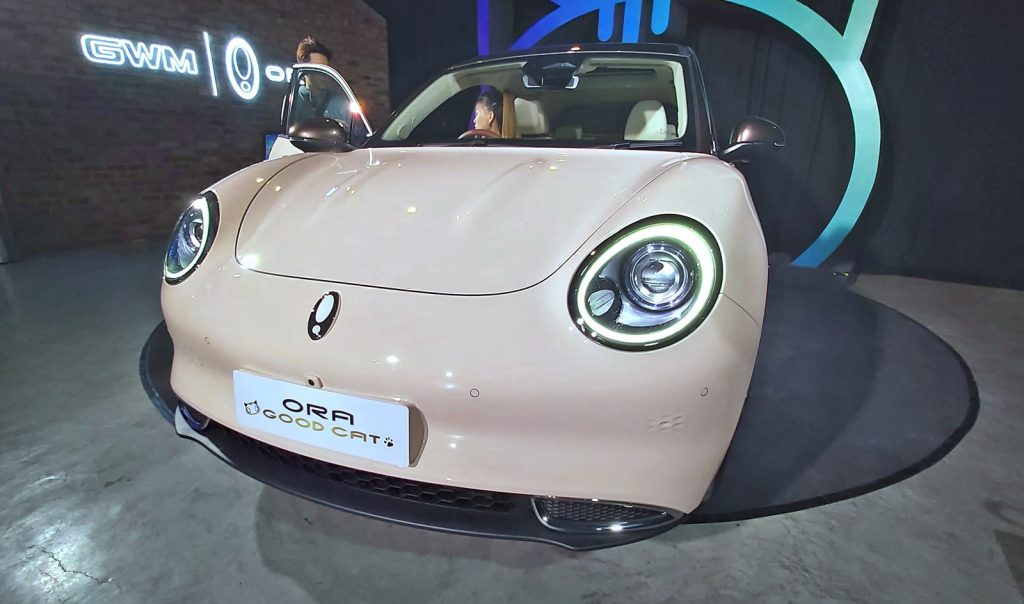 The overall size of the Good Cat, with a length of 4235 mm and width of 1825 mm on a wheelbase of 2650 mm, is slightly larger than a Perodua Myvi and almost similar to the latest Volkswagen Golf 8. For a change, we don't have another crossover SUV with extra ground clearance and the underside is 145 mm off the road.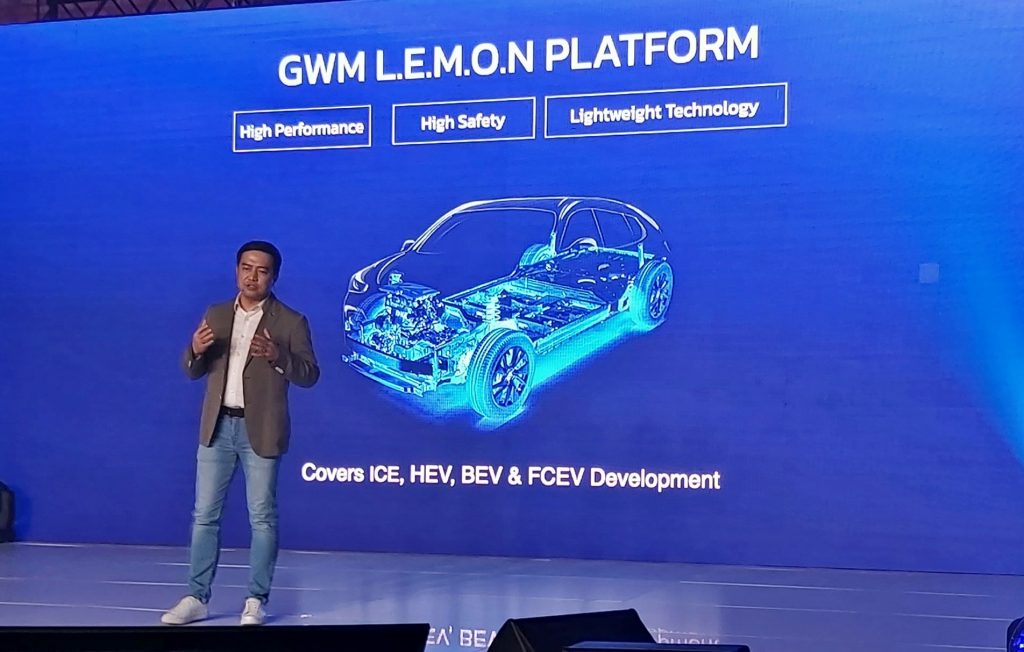 And talking of 'black cats and white cats', customers will be able to get the Good Cat in colours other than black and white. Depending on the version, there are also green, beige, blue and red body colours, with the option of white or black roofs as well.
Two battery pack capacities
The Good Cat comes with two battery pack capacities – 47.788 kWh for the 400 PRO version and a more powerful 63.139 kWh for the 500 ULTRA version. Both have liquid cooling to keep them in optimum operating condition but they are slightly different in terms of chemistry. The smaller battery pack uses lithium iron phosphate while the bigger one is a ternary lithium type. There are pros and cons for each type: the lithium iron phosphate type has a longer service life but the ternary lithium type has higher energy density and is better at coping with high voltages.
The capacity, of course determines the maximum range possible for the EV, and the smaller battery pack is claimed to be good for 400 kms with the larger one enabling 100 kms more. Like combustion engines, the actual range would depend on driving conditions and style and, over time, the condition of the battery pack itself.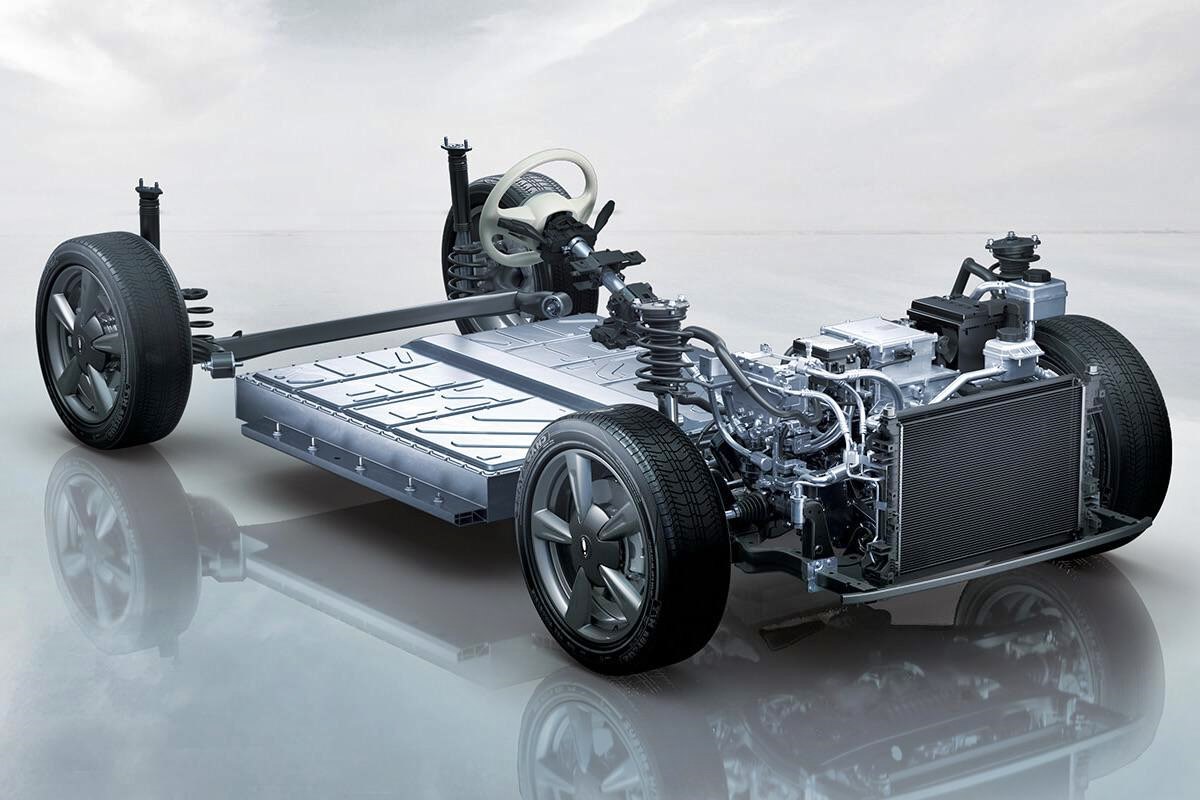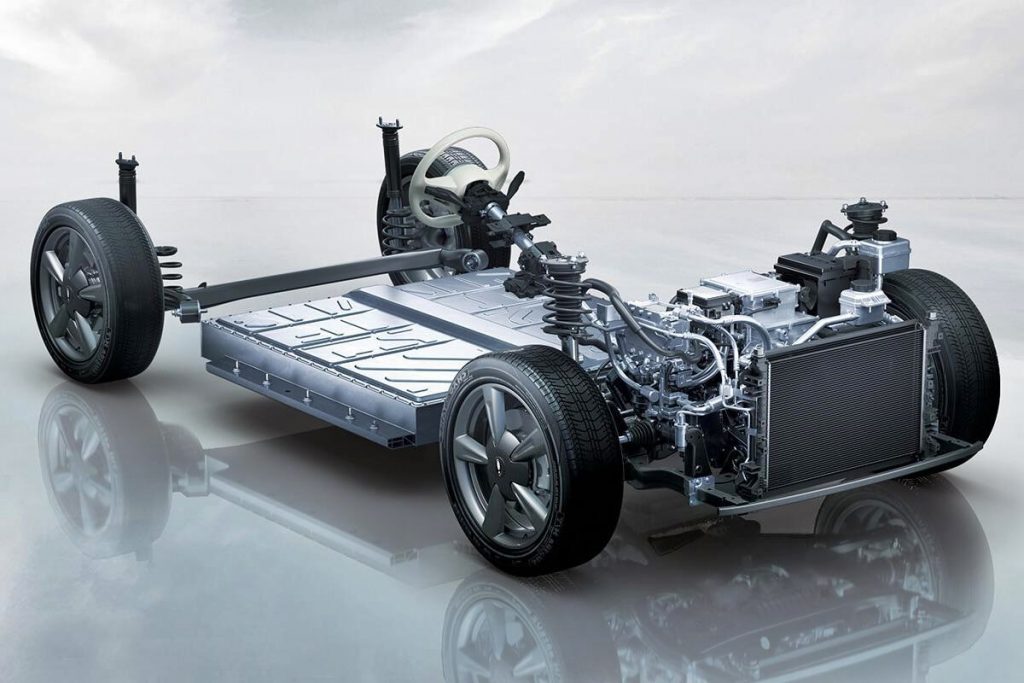 Charging the EV at high speed is possible if a DC fast charging station is available and a fully emptied battery pack in the 400 Pro would require 46 minutes to be charged up to 80 %, with the 500 Pro requiring 60 minutes. In real-world usage, owners are unlikely to wait till the battery pack is completely empty, just as you don't deliberately let you mobilephone battery run out totally.
It is likely that people will adopt the habit of recharging their EV when they can to top-up the battery pack and keep as much electricity in it as possible. In such a scenario, Ora claims that it will take 32 minutes (using fast charging) for the battery pack in the 400 Pro to be filled up from 30% to 80%, and 8 minutes longer for the 500 Pro. Going by the claimed maximum ranges, that would mean that you can get around 350 kms of range which is a comfortable number for an EV. Charging from normal AC power outlets at home would take 8 hours to 10 hours, so that would likely be an overnight exercise.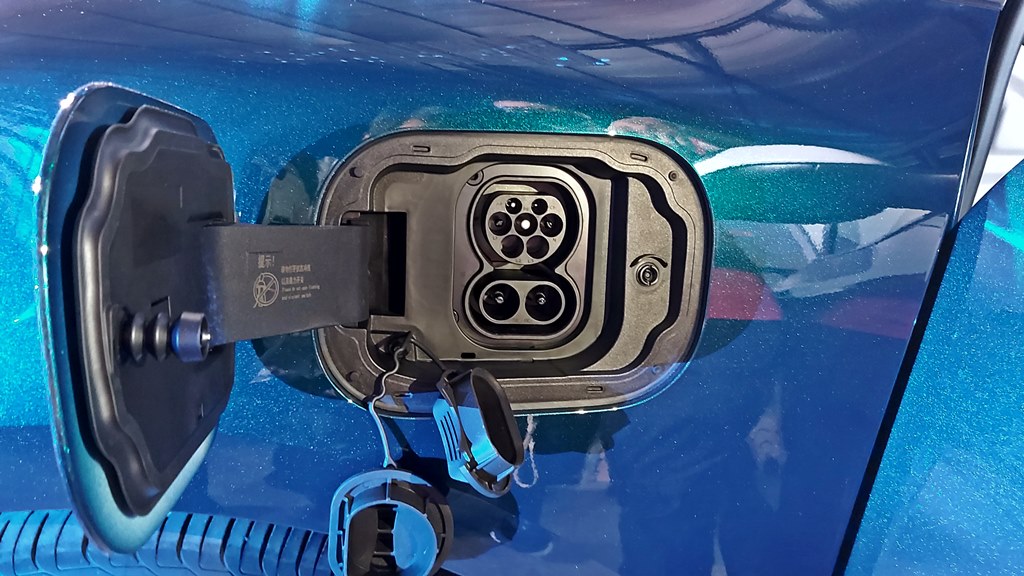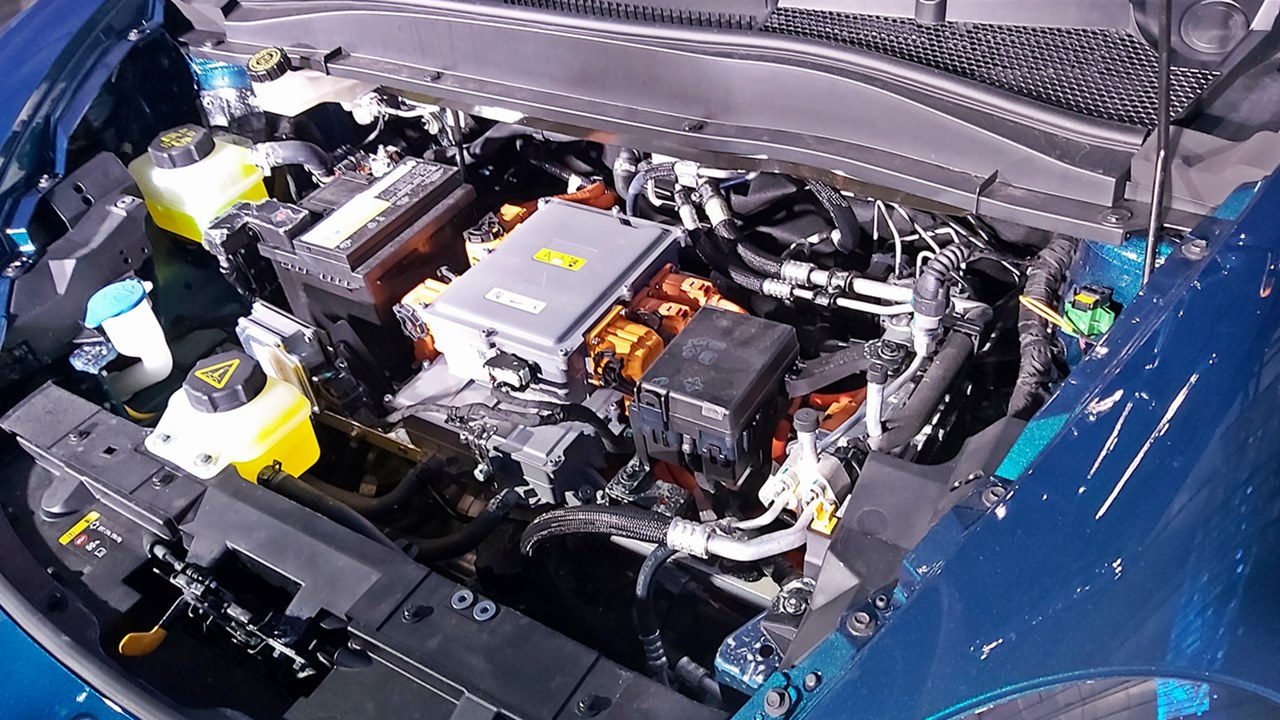 The powertrain is up front in the 'engine bay' and has one electric motor that can generate up to 105 kW/143 ps and 210 Nm. The full amount of torque is available almost from standstill and the Good Cat is claimed to be able to reach 50 km/h in under 4 seconds, and 100 km/h in less than 8 seconds. Pushed to the limit, it can reach a top speed of 152 km/h.

Packaging efficiency within
The interior shows how cars that are originally developed as EVs can be packaged more efficiently as many of the traditional structures are no longer present. This allows more space for seating and the cabin of the Good Cat is pretty wide with a lot of elbow room. The dashboard is also very clean and simple, with the infotainment display (usually in the middle) and the instrument panel combined as one 17.25-inch wide panel set in a slot. The infotainment side has a 10.25-inch display with large tiles that are easy to use, and it has Android Auto/Apple CarPlay compatibility.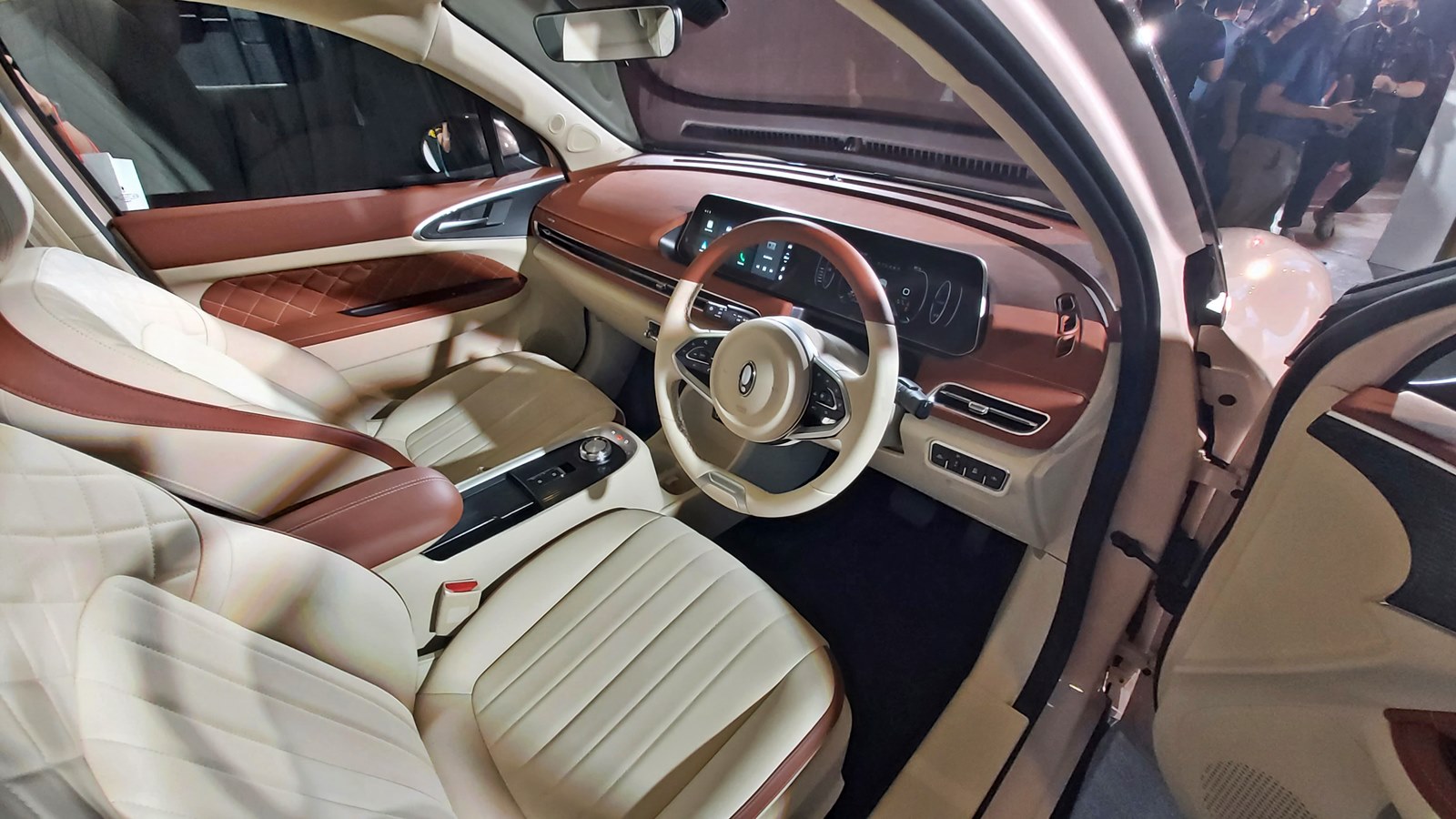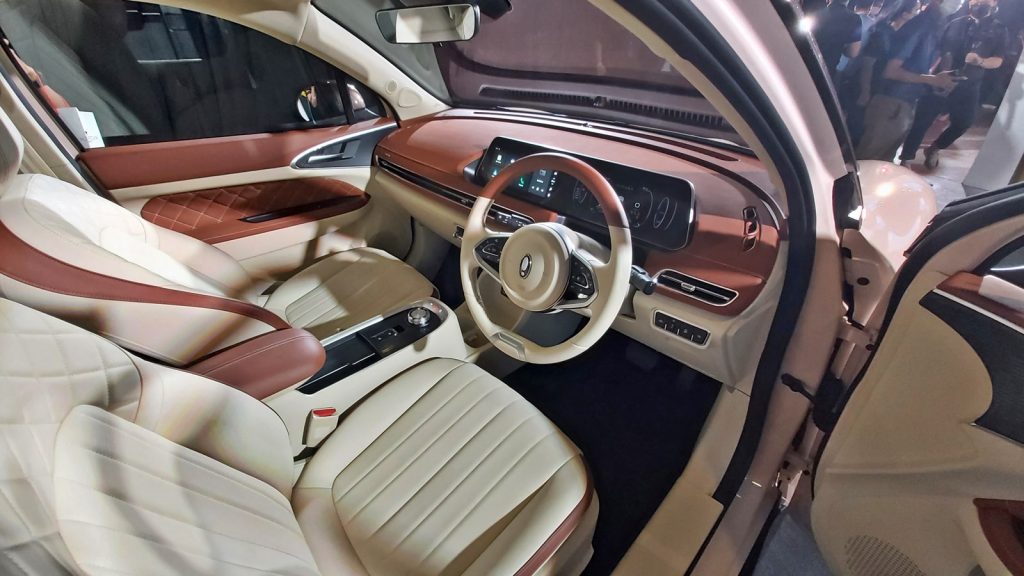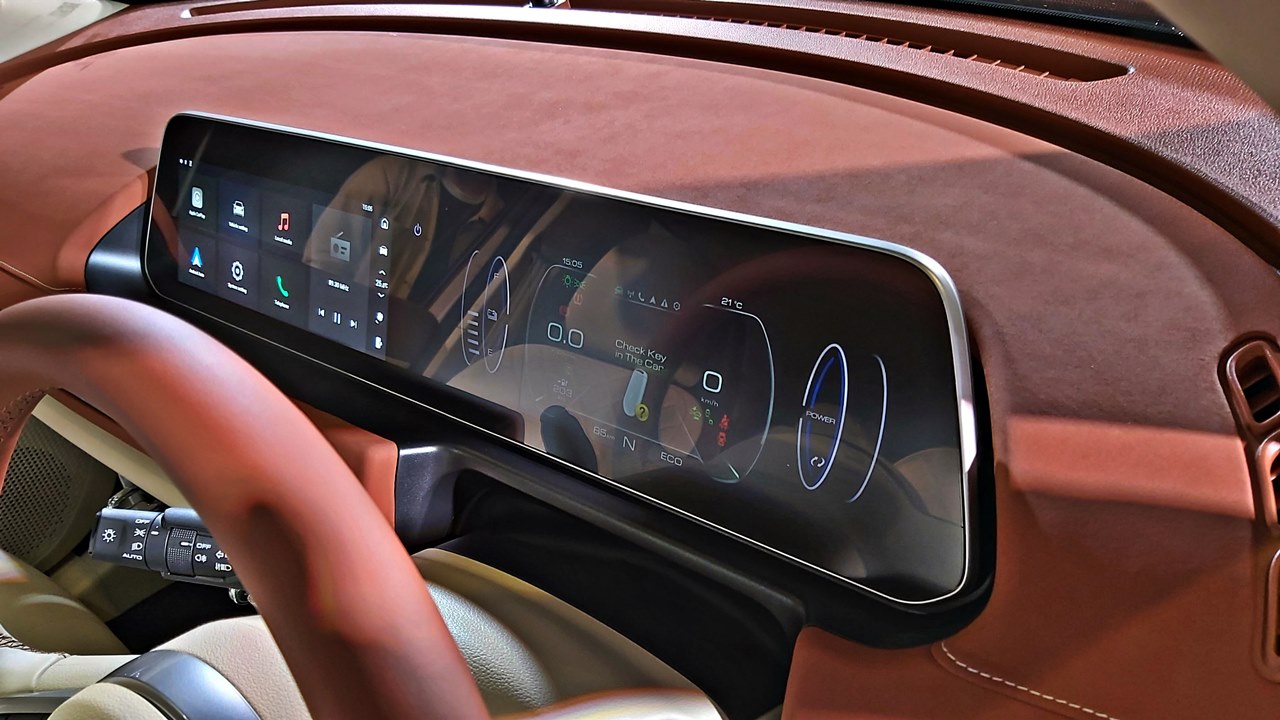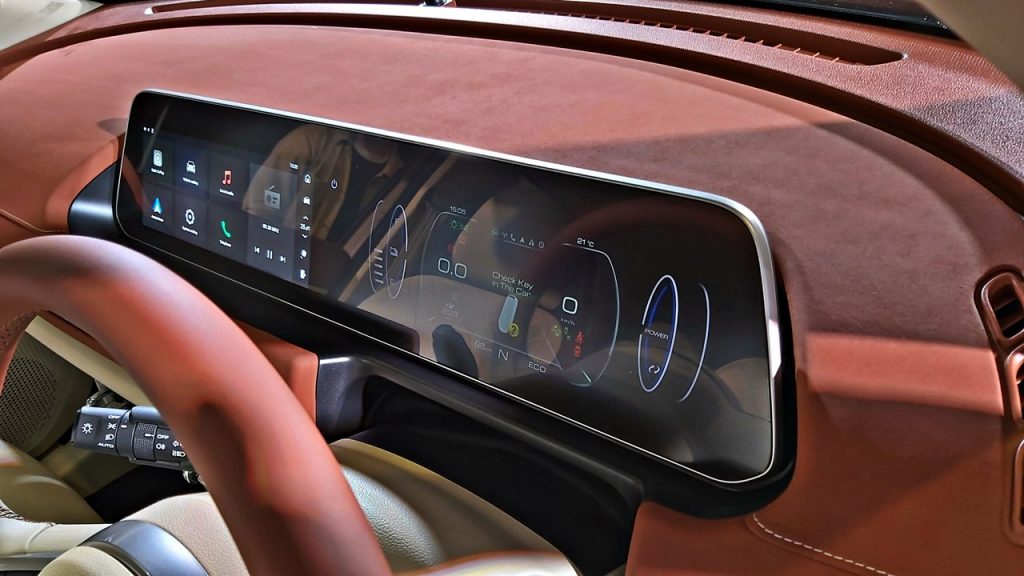 Between the front seats, there's no traditional shifter and instead, a rotary knob is provided to select the various drive modes. It's space-saving and most people should get used to it within a short while. In time, moving a lever-type shifter may even become an inconvenience!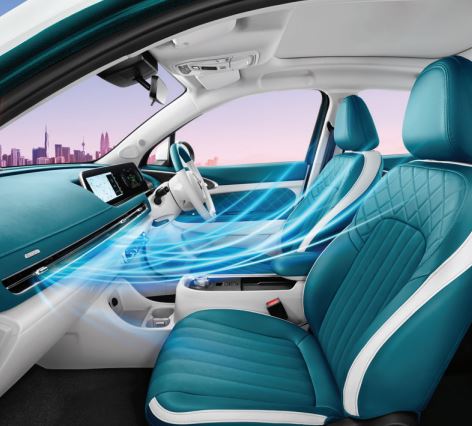 The standard equipment and features are mostly similar for the two versions, with synthetic leather upholstery for the seats, electric adjustment for the driver's seat, suede leather on the dashboard, a panoramic sunroof, wireless charger and the air-conditioning system has a PM2.5 filter. The driver in the 500 ULTRA also gets a massage function on his seat to reduce fatigue on long journeys.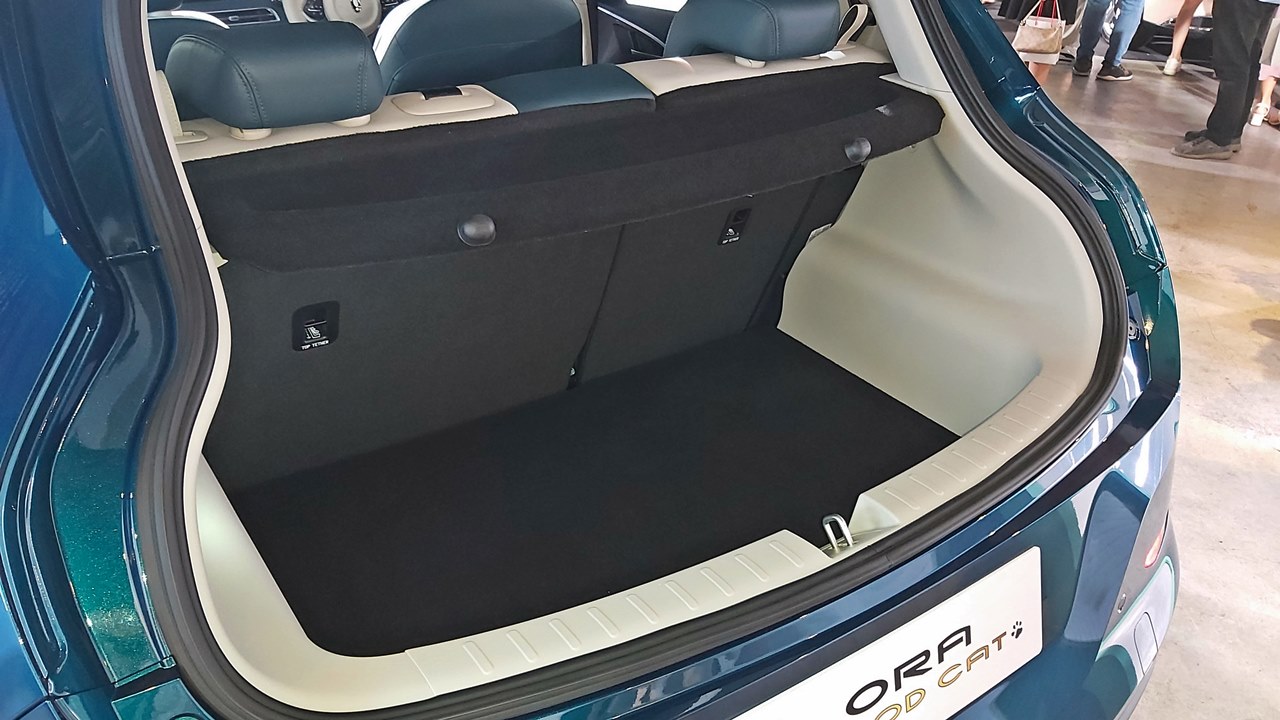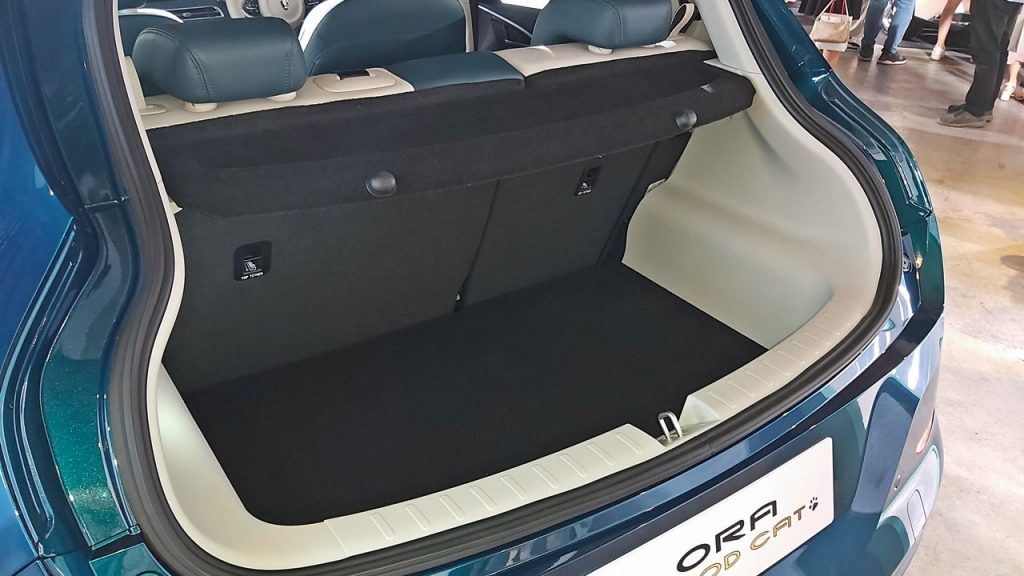 The wide cabin makes for comfortable accommodation behind and further back, there's a somewhat limited volume of 228 litres for cargo in the boot – enough for supermarket groceries. But if you need more, you can fold the rear backrests down and it can be expanded to 858 litres, accessible through the large opening with a top-hinged door.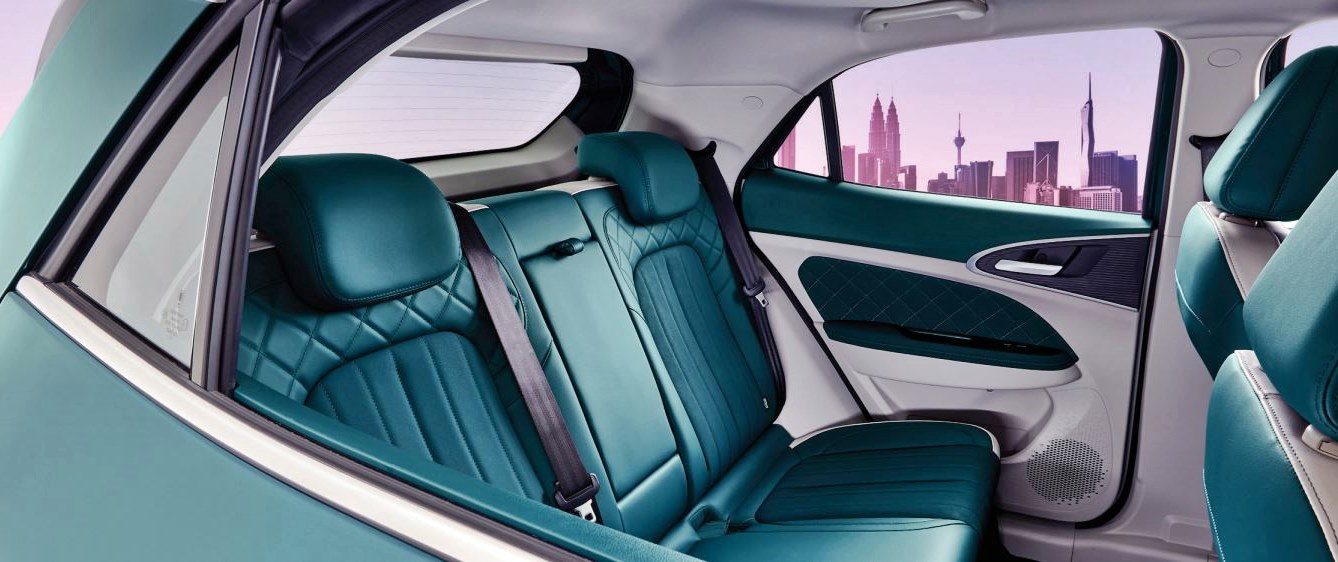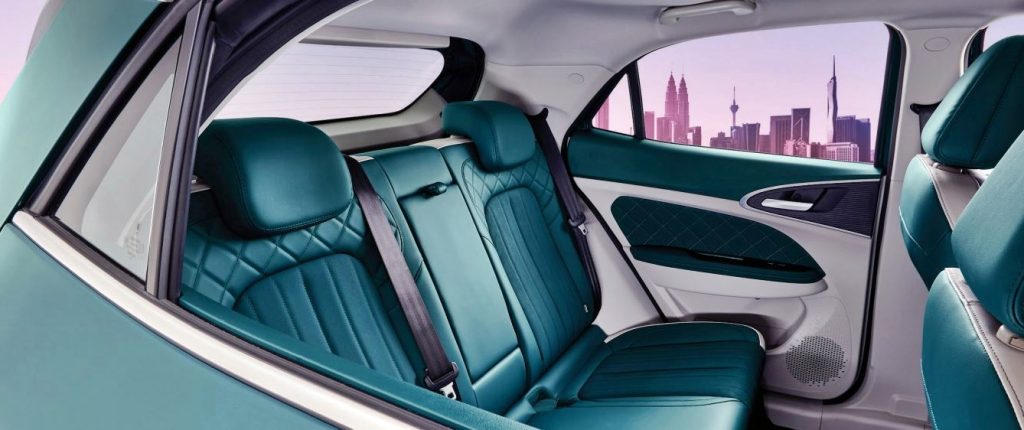 The Qualcomm controversy
After its launch in China, the Good Cat got some unwanted publicity when the first owners discovered that the microprocessor for the infotainment system was not the high-performance one from Qualcomm but an older, less capable one from Intel. It's unusual that a manufacturer would advertise such a technical detail but GWM may have thought it to be a selling point – except that it did not actually install the Qualcomm chip.
Unfortunately, it was not a matter of recalling and replacing the processors (which is not possible) and with some features advertised not being available, owners got very angry and wanted to take legal action against the carmaker. Eventually admitting it was an 'error' and that it had actually planned to offer Qualcomm chips 'in future', GWM offered various forms of compensation to owners and quickly revised its advertising statements.
World-class safety
20 years ago, Chinese cars didn't have a good reputation for safety but today, with China having its own stringent automotive safety standards, they are as good as the models of other carmakers. Recent Euro NCAP tests have shown that they can also achieve high scores, with the Good Cat EV scoring the maximum of 5 stars.
Like most new cars, the Good Cat EV comes with a host of active safety systems that help the driver avoid an accident or reduce the damage. Besides autonomous braking and adaptive cruise control, it has the Wisdom Dodge system which detects and avoids approaching large vehicles such as trucks, keeping a distance while approaching, and automatically return to the original lane when driving through for overtaking large vehicles safer.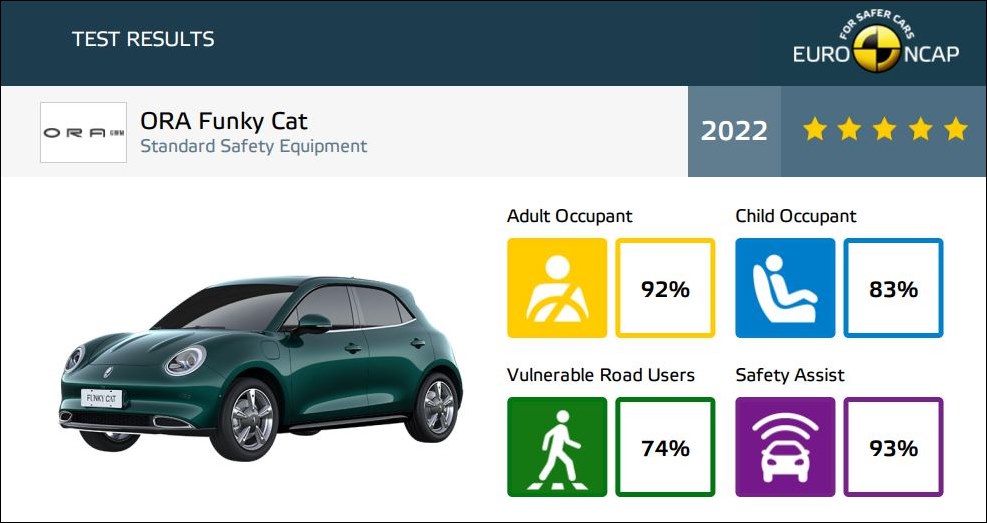 There are also systems to help the driver in various types of parking situations. These use 4 cameras around car to have 360° coverage to detect objects and hazards. And should a crash be unavoidable, up to 6 airbags will deploy at the front and sides of the cabin to provide protection and reduce injuries.
The Good Cat joins the slowly increasingly number of choices of EVs for Malaysians and it remains to be seen whether it will be a 'good cat'. With GWM coming in to directly manage the business here (instead of having a local distributor), customers should be assured of better attention and aftersales support. After all, it will want to build up the brand image if it is to succeed and apart from reliability and durability, aftersales is a crucial element – and GWM Malaysia is aware of that.