Carmakers often collaborate with companies in other industries for special promotions of their models, usually taking inspiration from their products to create special editions. These are usually for a limited number of units so whoever gets to buy them is lucky to have a rare model.
With a name like Kicks for its crossover SUV, it seemed only a matter of time before Nissan came up with a collaboration with a footwear brand, in this case New Balance. But there's a twist to this collaboration: instead of New Balance having a Nissan Kicks-inspired shoe, it is Nissan that has a New Balance shoe-inspired Kicks!
Although the Kicks is sold in many countries, the collaboration is not a global one and only for the Japanese market. The Kicks 327 Edition, as the special crossover is known, is inspired by the 327 sneakers of the brand and the exterior of the vehicle looks like the shoe.
The recognisable design elements of New Balance shoes can be seen around the vehicle and even on top of it, there is the tongue part (enlarged) of the shoe like a cargo box. As this is not a part of the bodywork, the designers have given it a texture that is similar to that of the 327 sneaker. The laces are also shown on the bonnet.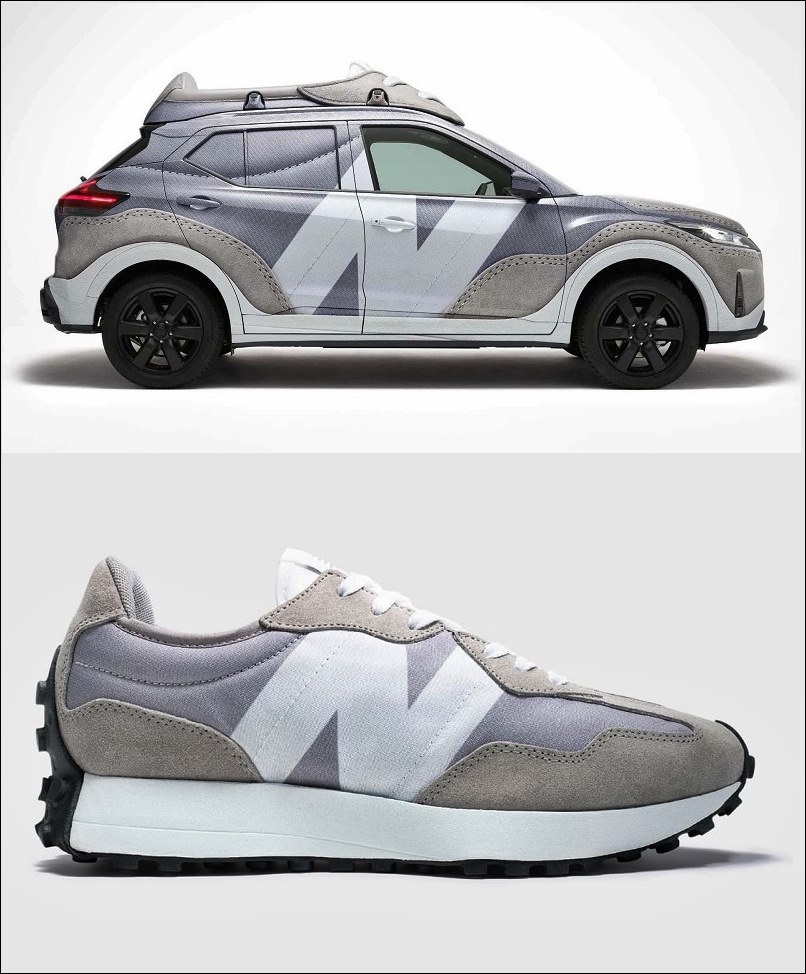 From today until the end of February 2023, the Kicks 327 Edition – the only one in the world – will be on display at various locations in Japan. Members of the public are invited to take a picture of the vehicle and post it on Twitter. From all the Twitter posts, one lucky person will be chosen to receive the prize of a Kicks e-Power 4WD. However, it will be a standard model and not the Kicks 327 Edition, Nissan notes.

Born in Brazil
Originally launched in Brazil in 2016, the Kicks has slowly made its appearance in major global markets, including North America and India (with a slightly enlarged body). It is also available in Thailand and Indonesia.
The Kicks arrived in the Japanese market in 2020 and had its e-POWER electrified powertrain as a strong selling point. The latest Kicks uses the second-generation e-POWER system and an electric 4WD version has been added to the line-up.