Polestar is updating its 5-door electric performance fastback, the Polestar 2, with major changes for the 2024 model year. Orders for the car, priced from 50,190 euros (about RM234,000) in Germany, are now being accepted online in certain with first deliveries to start during the fourth quarter.
The major update for the compact EV is not only confined to cosmetic changes but there are also substantial performance increases with all-new electric motors, even more powerful batteries, sustainability improvements and, for the first time in a Polestar, rear-wheel drive.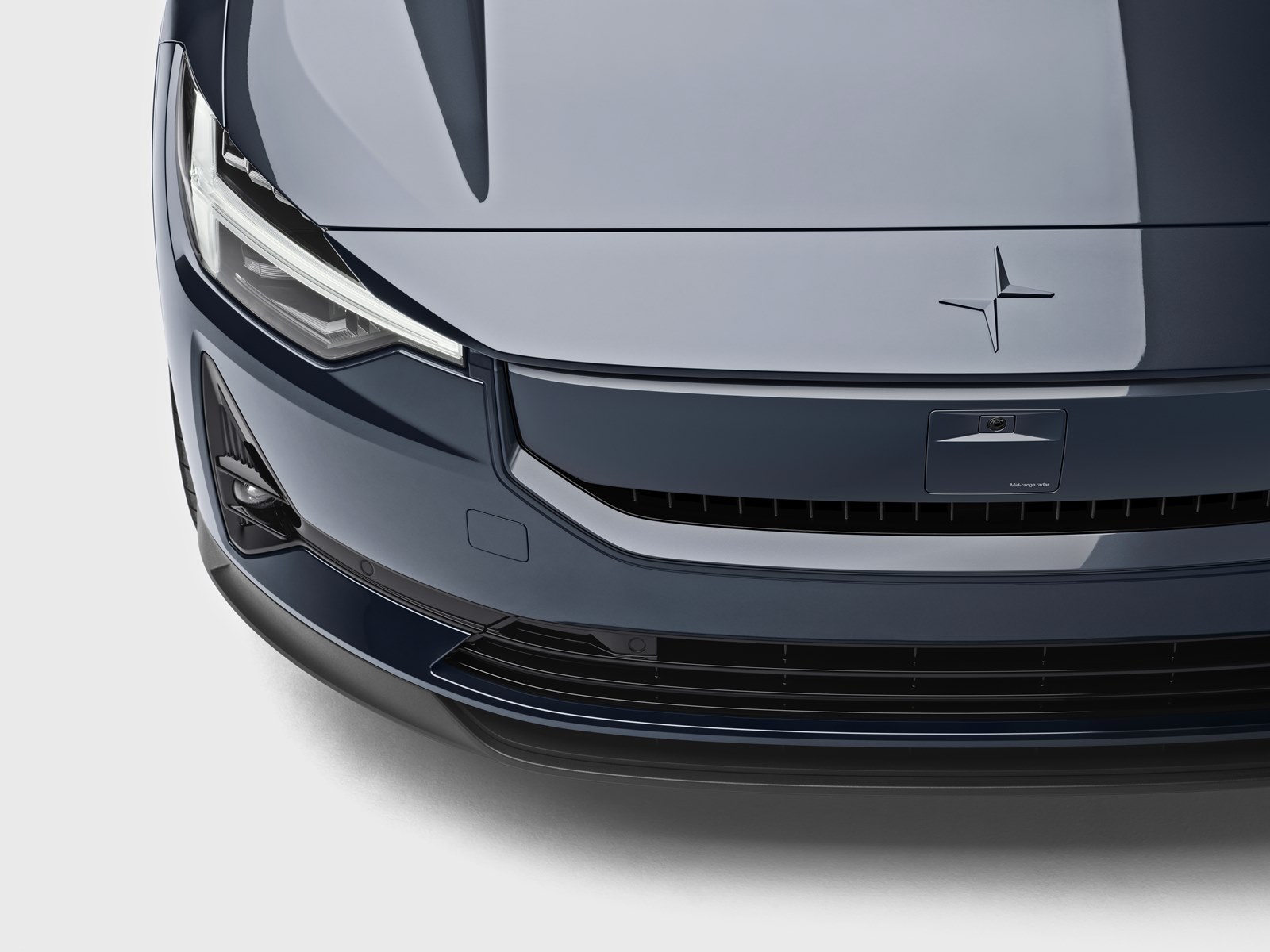 The SmartZone makes its debut on Polestar 2, signifying the shift from 'breathing' to 'seeing', and reflecting the high-tech nature of the brand's models. Similar to the Polestar 3, the SmartZone hosts some of the vehicle's most important active safety features, including the front facing camera and mid-range radar.
Next-generation motors
EV technologies are in a constant state of advancement so it's not surprising that Polestar has next-generation electric motors and inverters for the Polestar 2. These are said to offer substantial increases in both efficiency and performance.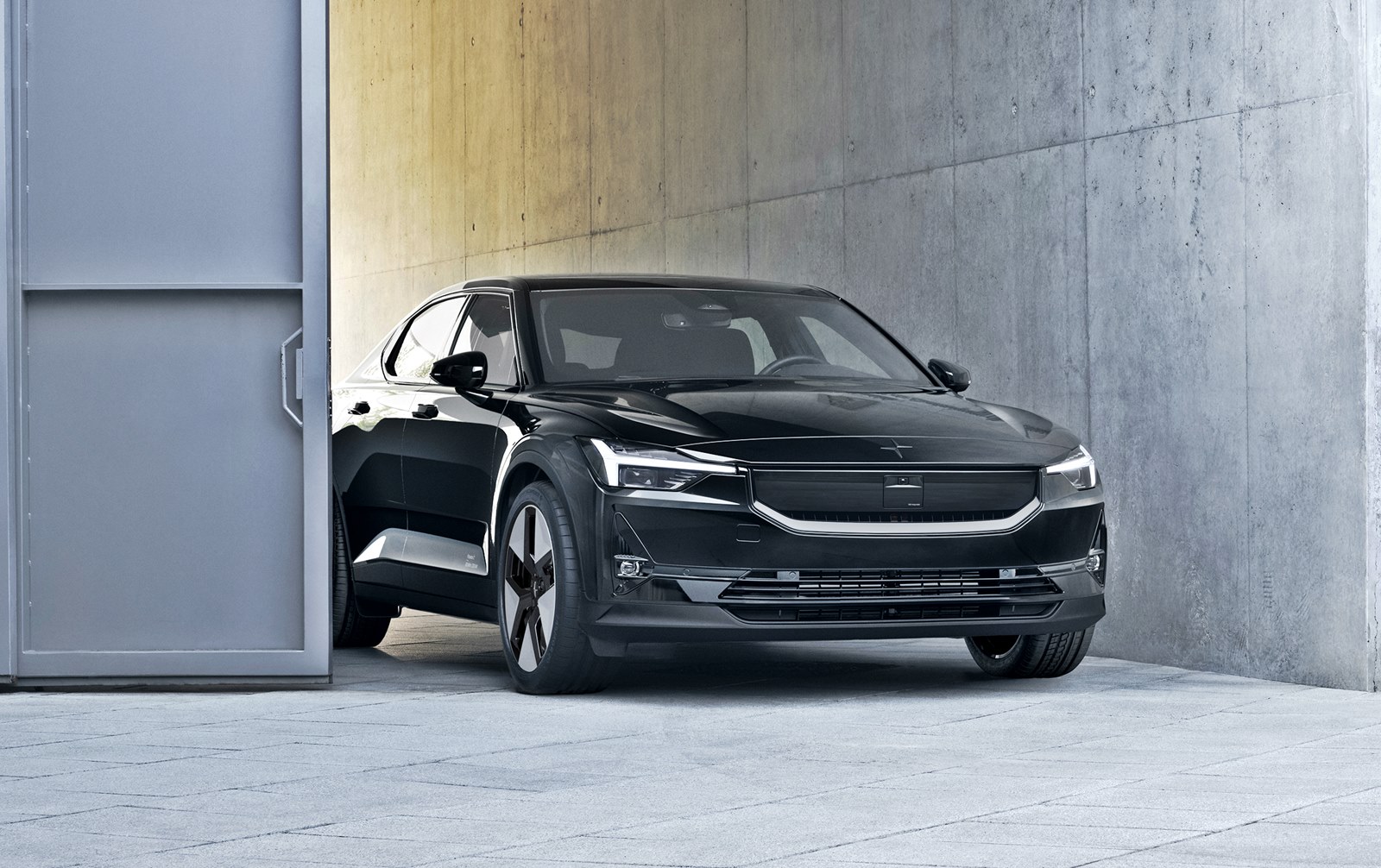 Single-motor variants are now rear-wheel driven, powered by a newly developed permanent magnet motor and silicon carbide inverter. The new motor has a power output of up to 220 kW (an increase of almost 30%) and is optimised for maximum efficiency and high torque (490 Nm, up from 330 Nm. This has lowered the 0 – 100 km/h time by as much as 1.2 seconds, to a claimed 6.2 seconds.
Rear-drive bias
The dual-motor version now has a rear-drive bias that increases driving pleasure and performance, thanks to a completely re-balanced drivetrain setup and torque-ratio. The new rear motor is the primary drive source, supported on the front axle by a new asynchronous motor. This enables higher total system output of 310 kW and 740 Nm (increased from the original 300 kW and 660 Nm), vastly improved traction, greater overall efficiency and higher.
"Changing from front- to rear-wheel drive in the single-motor variants, and re-calibrating the torque ratio in the dual-motor variant for an increased rear-wheel drive feel, elevates the Polestar 2 driving experience to a whole new level," said Joakim Rydholm, Head of Chassis Development at Polestar. "The updated Polestar 2 is an even more playful and agile car, retaining its compactness and complete sense of control, while at the same time becoming more mature with added comfort."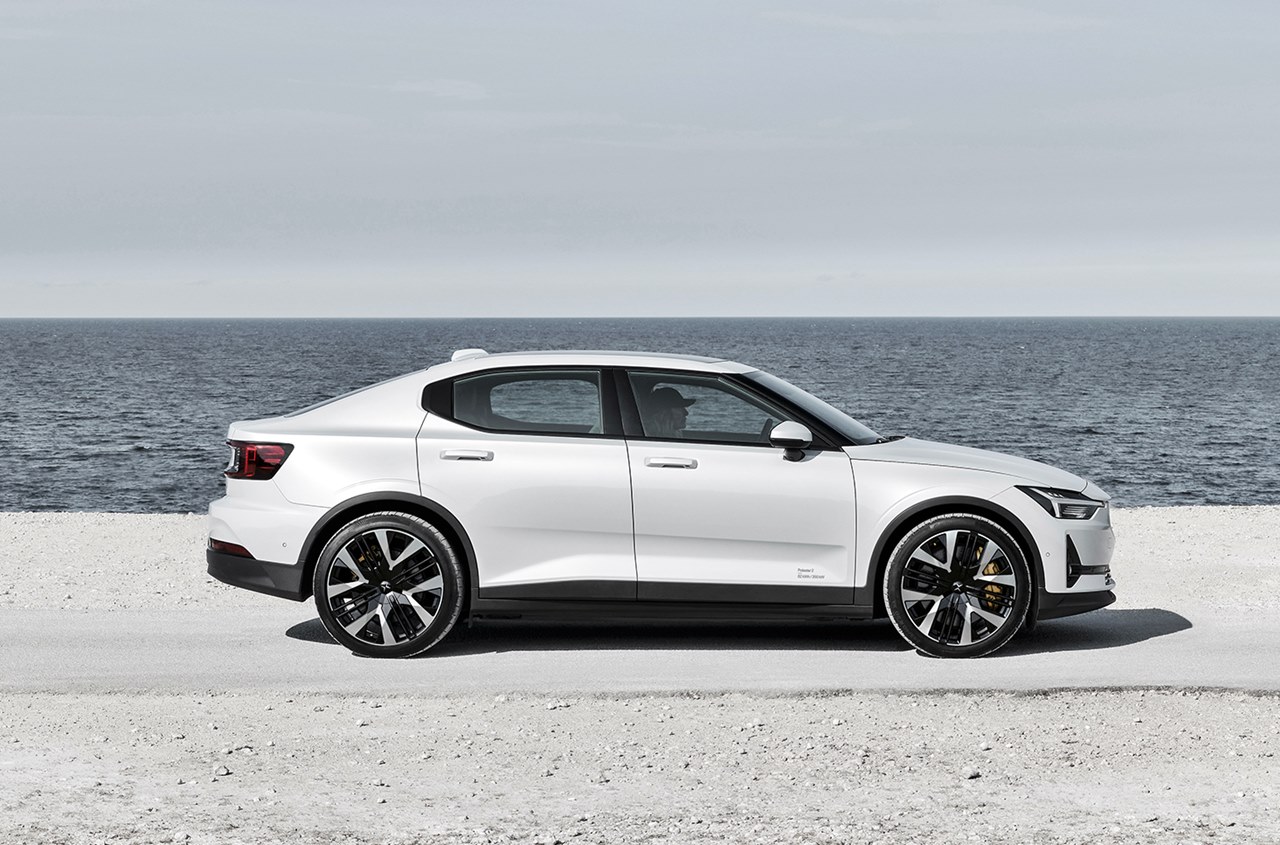 Supporting efficiency gains, the front motor can now be disengaged completely when not needed. When the driver wants more power, the front motor re-engages instantly and seamlessly. Up to 350 kW are available with the optional Performance Pack, and this upgrade can be obtained without going to a service centre. Customers can make the purchase online and will be sent the Performance Pack software over the air to be installed automatically.

Better range, quicker charging
All new Polestar 2 versions will come with upgraded lithium-ion batteries, with a positive impact on efficiency and capacity as well as charging times. Long-range versions now feature 82 kWh batteries from CATL with 27 modules. The battery for standard-range versions retains a capacity of 69 kWh with 24 modules, and is now supplied by LG Chem.
The updated batteries benefit from a redesigned battery disconnect unit, upgraded busbars and improved cell chemistry – enabling faster charging rates of up to 205 kW DC for long-range batteries and 135 kW for the standard-range battery.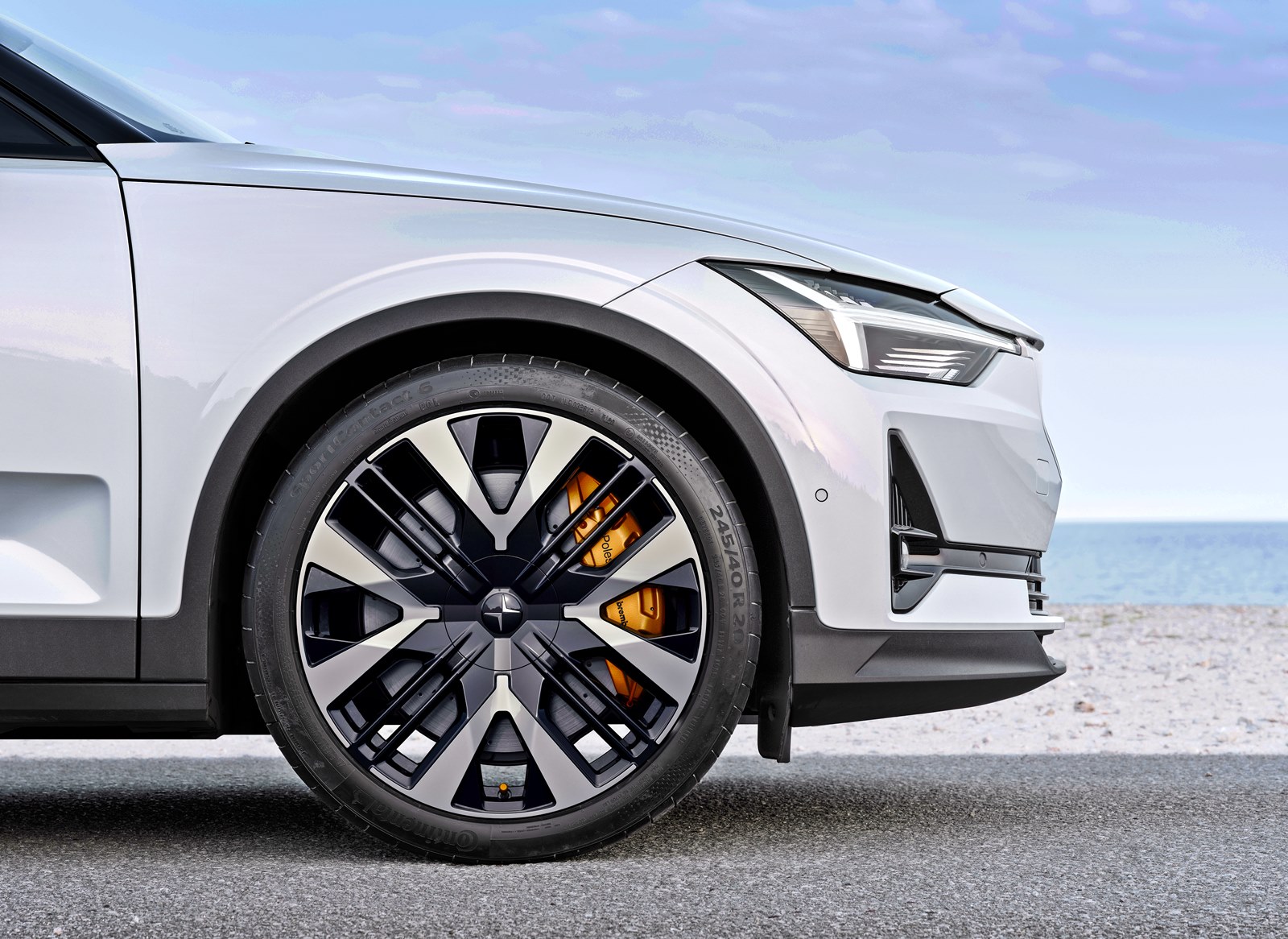 Range improvements are in effect for all versions due to the larger and improved batteries, and the optimisation of power delivery from the more powerful motors. The front motor disconnect function on the Long-range Dual motor variant is particularly effective at maximising range, which is now up to 592 kms, a significant increase of 105 kms.
The Standard range Single motor version is now capable of up to 518 kms, an increase of 40 kms. The longest range is claimed for the Long range Single motor variant which is said to be able to travel up to 635 kms, an increase of 84 kms.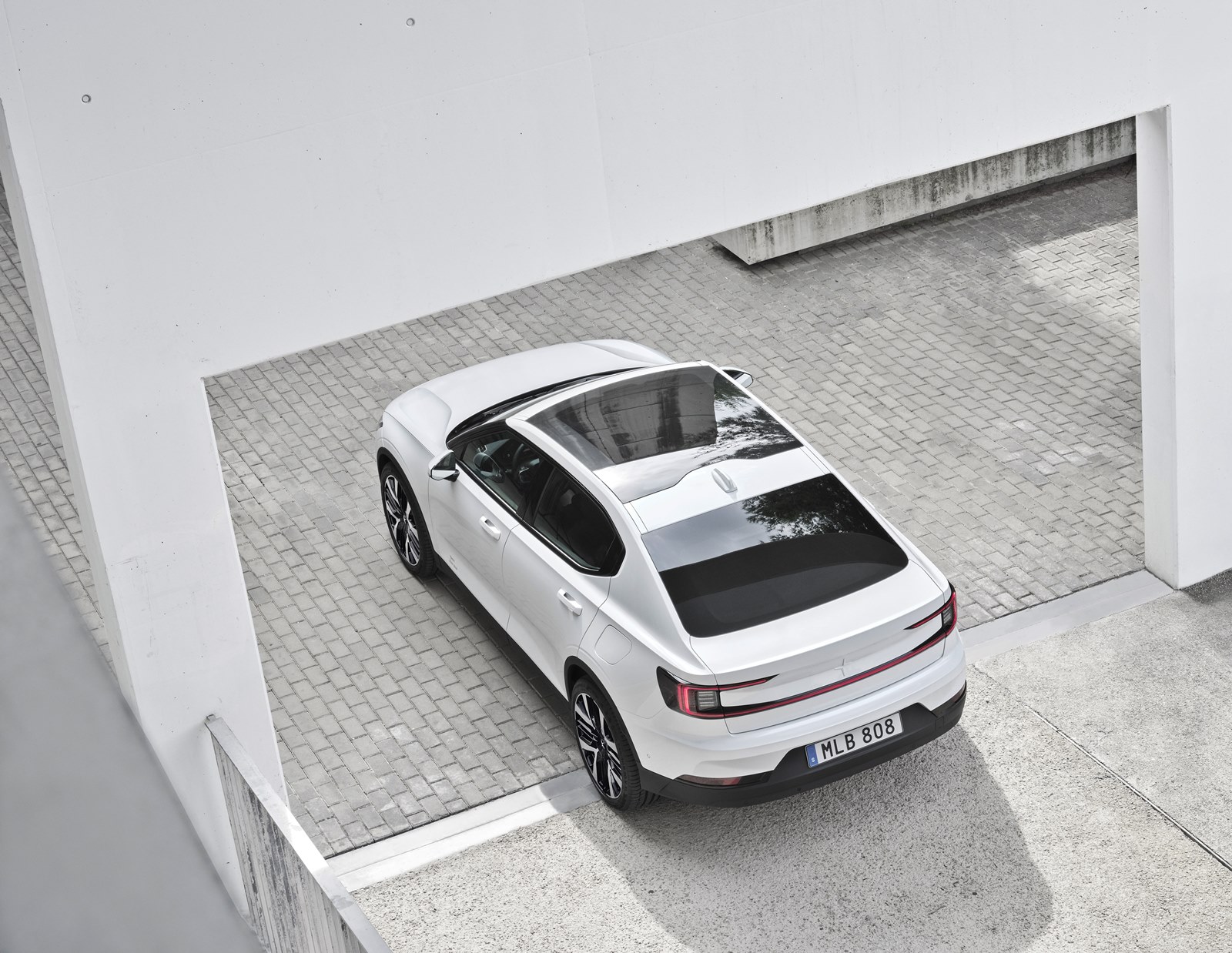 "Typically in the car industry, a facelift introduces superficial visual changes that often destroy the original intention of the car's design theme. With the new model year Polestar 2, we rather went below the surface and upgraded substantial tech and mechanical components of the electric drivetrain. This is the best Polestar 2 yet, and with the updated front design with the new SmartZone, the best looking one, too," said Polestar CEO, Thomas Ingenlath.