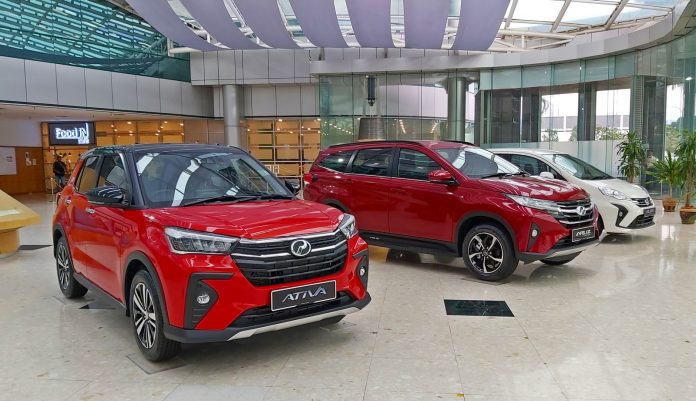 With 282,019 vehicles sold in 2022, Perodua continues to have a long waiting list (220,000 outstanding orders to fulfill) starting 2023. That might be considered a 'good' start to the year to already have such a huge order bank, but the Malaysian carmaker is not exactly happy either because it means customers have a long wait to get their new vehicles.
Since July last year, the priority has been to deliver vehicles to those customers who had booked before June 30, the date when the exemption of sales tax ended. By right, anyone who registers their vehicle after that date would not be entitled to the exemption. However, understanding the difficulties faced by the industry due to disruptions and parts shortages which affected output, the Finance Ministry gave a 9-month extension for delivery of vehicles which would be entitled to the exemption.
So Perodua, like many other companies, has been working flat out to fulfill those back orders – while new orders have also been building up in a buoyant market that saw the year's Total Industry Volume (TIV) rocket past the 700,000 level for the first time ever.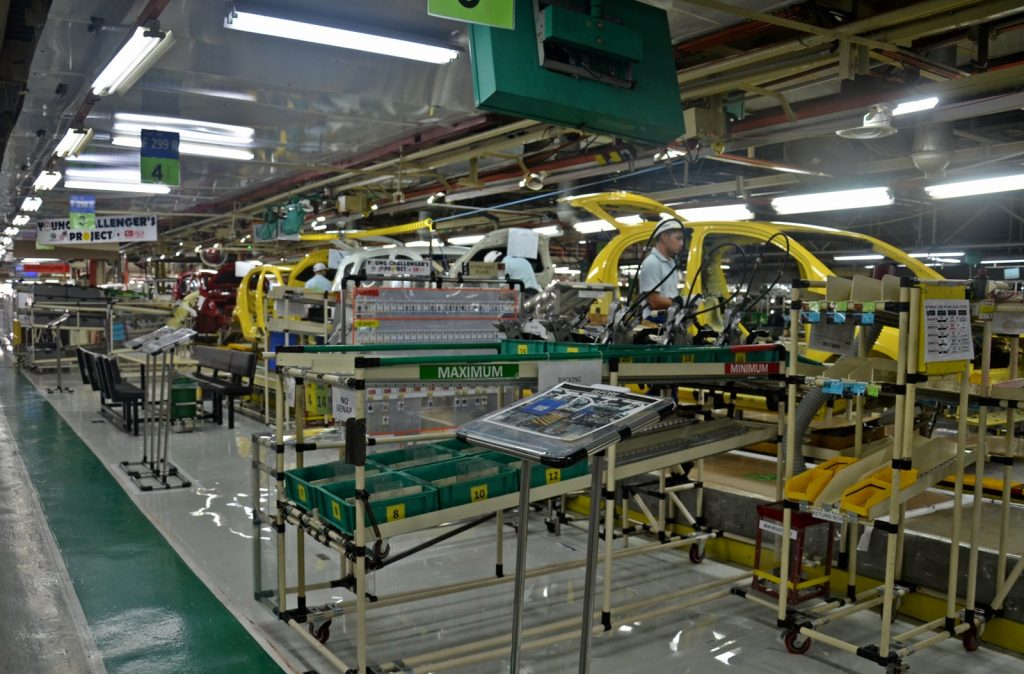 In anticipation of the TIV for 2023 remaining over 700,000 units, Perodua has set a sales target of 314,000 units for this year, which represents an increase of 11.3% over the 2022 volume. In order to meet this increased target, production will be raised by 14.2% to 330,000 units from the two factories at the headquarters complex in Sg Choh, Selangor.
The production volume will be hitting the installed capacity that Perodua has and it has begun to think about the addition of another line in the next few years for added capacity. Before then, however, it will still boost output as much as possible by improving productivity and overtime working periods.
The impact of such production growth will be significant for the local industry as it will see Perodua spending up to RM10 billion to purchase parts from local suppliers. "This purchase commitment is expected to further encourage the Malaysian automotive ecosystem to further improve its production capabilities and quality standards. In short, the increase in production will give much needed boost for our local industries to improve their economies of scale and to better compete with their counterparts abroad," said Perodua's President & CEO, Dato' Sri Zainal Abidin Ahmad.
As a Malaysian carmaker and a good corporate citizen, Perodua has always been closely involved in the health of its suppliers, even to the extent of providing various forms of support during periods of economic downturn. This close relationship has helped ensure consistency in quality and supply as suppliers have not had to cut corners to survive. It is thus a contributory factor in ensuring that Perodua vehicles are also reliable and durable.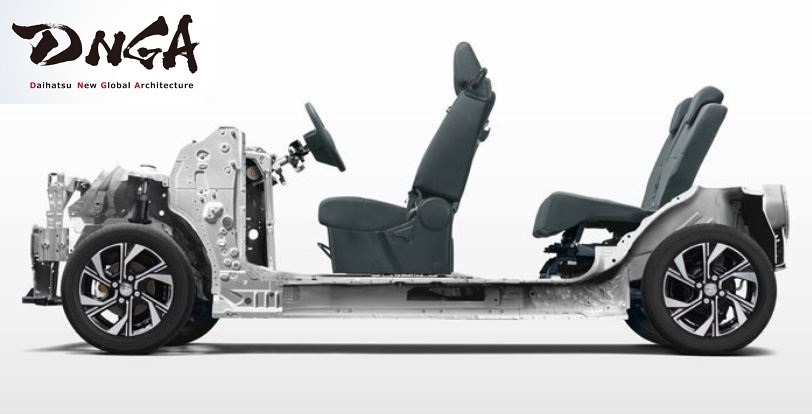 On new product development, the company will launch one new model each year, starting with the new Axia for this year. Actually, the Axia's launch is later than originally planned but it had to be delayed due to the COVID-19 pandemic disrupting activities. RM537.1 million has been allocated for new model development over the next few years.
In as far as new product development is concerned, Perodua's own capabilities have reached a level where most of the work can be done in Malaysia. This means that the development of more unique models will be possible although it still makes sense to share platforms with Daihatsu to reduce development costs. Furthermore, if Perodua develops a model earlier, lessons learnt from the development will be valuable to affiliates in neighbouring countries who can avoid facing the same issues with their models.
While the hybrid program is proceeding as planned and we should see a hybrid model in the next couple of years, development into fully electric vehicles (EVs) is still being studied carefully. According to Dato' Sri Zainal, Perodua's suppliers lack sufficient exposure to EV technology, so they are not ready to support any program to develop full EVs. Perodua will therefore be approaching (with the help of Daihatsu) foreign companies with the relevant experience to team up with Malaysian suppliers and help them to develop the necessary expertise.

In the meantime, there is still a lot to be done in other parts of the company, for which a total sum of RM1.15 billion has been allocated as capital expenditure to improve its group operations. This includes modernizing the plants to raise efficiency, while continuing to enhance vendor development and management.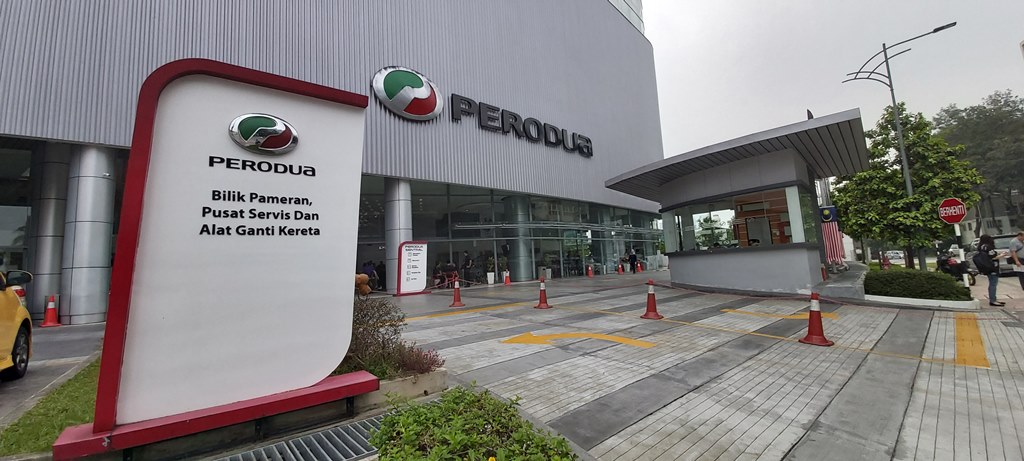 On the retail side too, there will be brand new Perodua image with the New Outlet Standard (NOS) which not only involves the buildings and layouts but also the experience for customers. The aim is to create a more seamless experience between sales and service and to be proactive in interacting with customers.
Incidentally, when looking at customer profiles today compared to 10 or 15 years ago, the percentage of first-time buyers has decreased from around 40% to 30%, with more customers being existing Perodua owners who are buying a newer model as a replacement or as a second car in the household. According to Dato' Sri Zainal, a large proportion of these loyal customers are those who have owned the earlier Myvis and have had a good experience.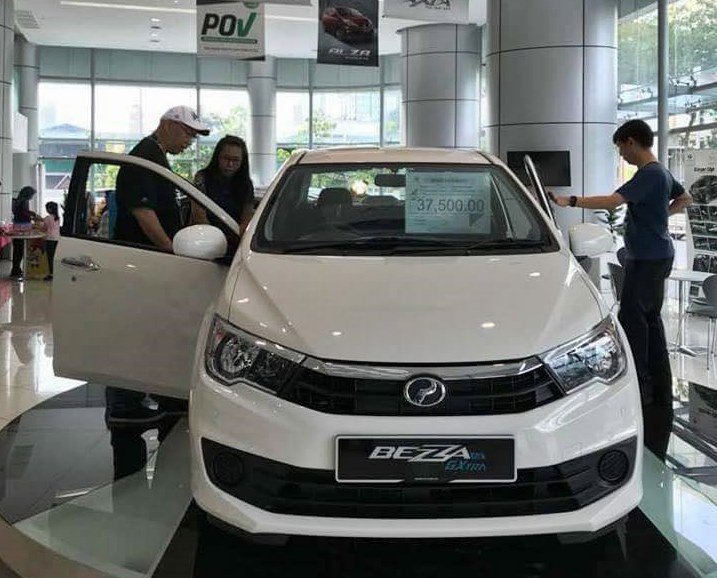 While Perodua was active in overseas sales in earlier years, exporting to as far away as the UK, it scaled back these activities as domestic sales grew. As can be seen, every unit it makes today can find a customer in Malaysia, so it has only limited capacity to sell overseas. Nevertheless, it has not dismissed exports and has plans to start growing the numbers in coming years. This year, it expects to export 3,300 units, rising to 4,680 units in 2024 and going up to 8,410 units in 2025.
However, it faces a number of challenges which need to be addressed. These include the limited number of markets requiring righthand drive models (unless it starts to make lefthand drive variants), low brand value internationally at this time, cost and quality competitiveness, and meeting regulations in certain countries. As with everything it does, it will thoroughly study the targeted markets before entering because there is no point going in and then having to withdraw after a few years due to poor understanding of customer needs.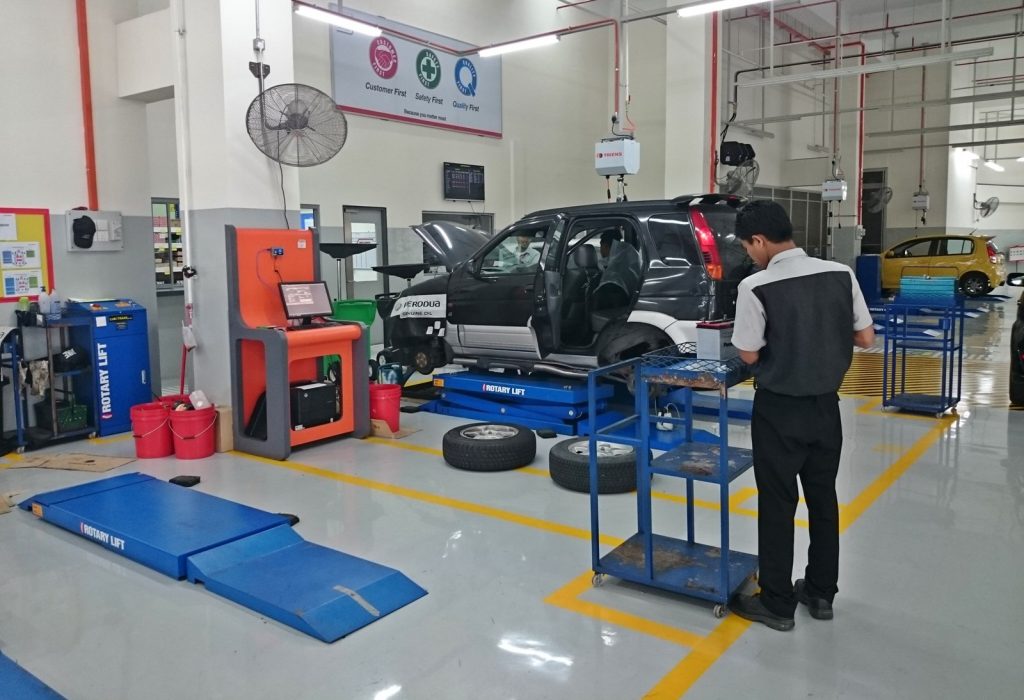 With the improvements planned (including having more service bays) for its network, Perodua expects an increase of 7.3% in service intakes. This will take the number from 2.6 million in 2022 to 2.8 million in 2023. Aftersales services, including sales of spare parts, is an area which contributes fairly significant revenues and all carmakers give a lot of attention to it. In Perodua's case, the extent to which they go is apparent in the high standards at service centres even today.
Dato' Sri Zainal said that for 2023, risk factors include higher inflation, further increase in interest rates and higher external cost factors such as fuel, power as well as higher commodity and raw material costs.
"If these cost factors rise too steeply, there will be a negative impact to the momentum that we are currently on. The increase may not only have the potential to depress the market but also erase gains made by the industry as it is just getting its 'second wind'," Dato' Sri Zainal said.
He added that the semiconductor chip supply was still a factor for manufacturers, not just for automotive players but industries such as electric and electronics and other heavy industries that rely on the technology. "We are monitoring this factor closely but as of now, we are positive that we have the chips needed to meet our targets," he said.