As the lights went out to signal the start of the first round of the 2023 Formula 1 World Championship, Red Bull Racing's Max Verstappen pulled away from the field cleanly. Ferrari's Charles Leclerc sneaked by Verstappen's team mate Sergio Perez in pursuit of the world champion. .
Red Bull would be aiming to win at Bahrain for the first time since 2013 while Lewis Hamilton would hope that he could add one more win to the five previous ones that have made him the most successful driver at this circuit.
Although Fernando Alonso started from P5 and his team mate in the Aston Martin team was in P8, they somehow came in contact as the pack went through Turn 4. It appeared that Stroll was eager to get past Mercedes-AMG's George Russell who had started from P6 but instead caused Alonso to drop to 7th. The Stewards considered the Aston Martin incident and decided that no action was necessary.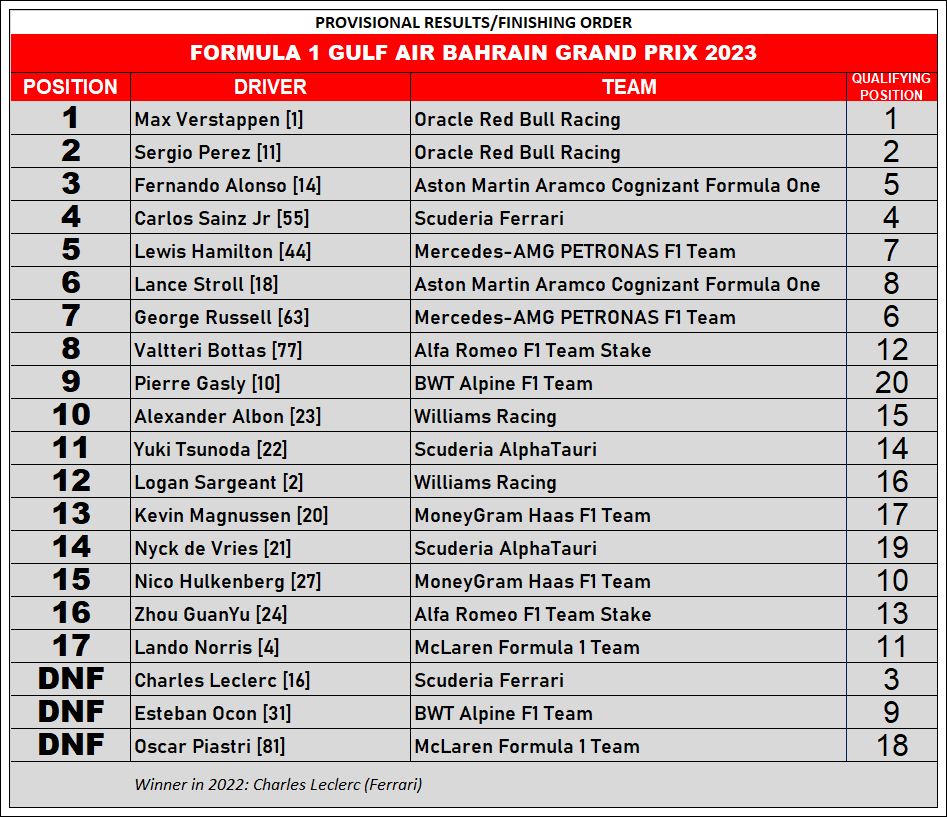 Having dropped to 10th, Stroll quickly tried to work his way back up and passed Alfa Romeo's Valtteri Bottas who had started in P12 but now found himself in P10. Meanwhile, Russell ran wide in Turn 10, losing time and allowing Alonso to get closer to take his 6th place.
By lap 8, Verstappen was almost 5 seconds ahead of Leclerc and still pulling ahead. The Ferrari driver was more conscious of Perez tailing him and having to think about the high tyre degradation. Further back, Pierre Gasly (this year with BWT Alpine) was the first to head into the pits and took on hard tyres. McLaren's Lando Norris and Scuderia AlphaTauri's Yuki Tsunoda also followed Gasly's move and took hard tyres. Norris was delayed slightly as the team also fixed what seemed to be an engine problem.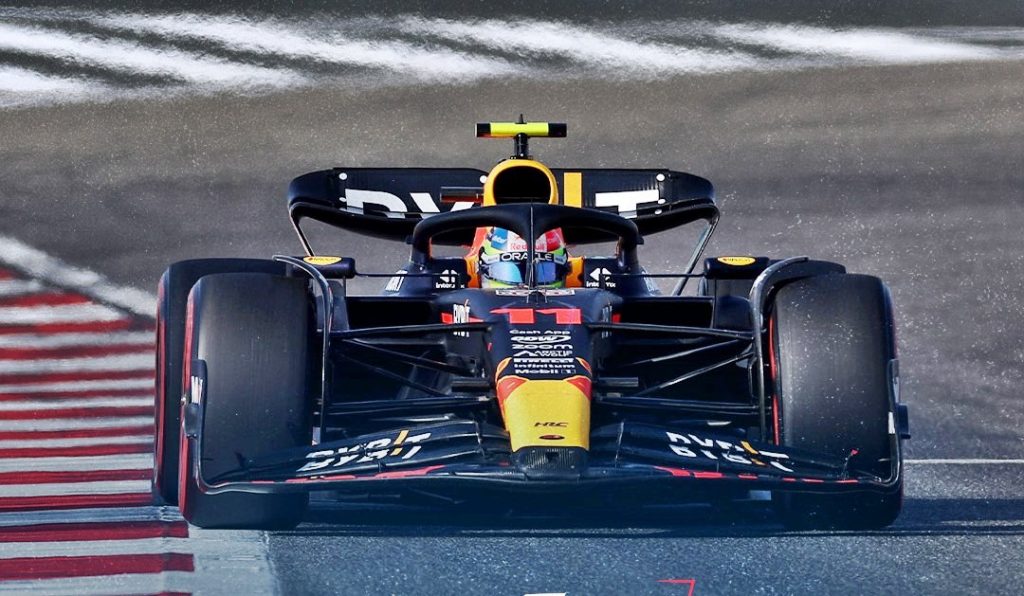 By lap 12, Russell was telling his team that his 'tyres are gone' as Alonso pressured him, giving the spectators a duel to watch. Alonso tried once going into Turn 4 but the Mercedes-AMG driver held steady and pulled back alongside through Turns 5 and 6. However, by Turn 9, it was the Aston Martin that came out ahead. But it had cost him tyres and he had to pit after that fight. Nevertheless, he still managed to remain one position ahead of Russell.
Verstappen came in on lap 15 and his team mate took over the lead after Leclerc had given up his second position a lap earlier to head into the pits. For newcomer Oscar Piastri, it was a bad start as his McLaren had gearbox problems (the team would later say it was an electronics issue). He made it into the pits but that was the end of his first F1 race. As Piastri stepped out of his car, a message was sent to Norris to also ask him to come in.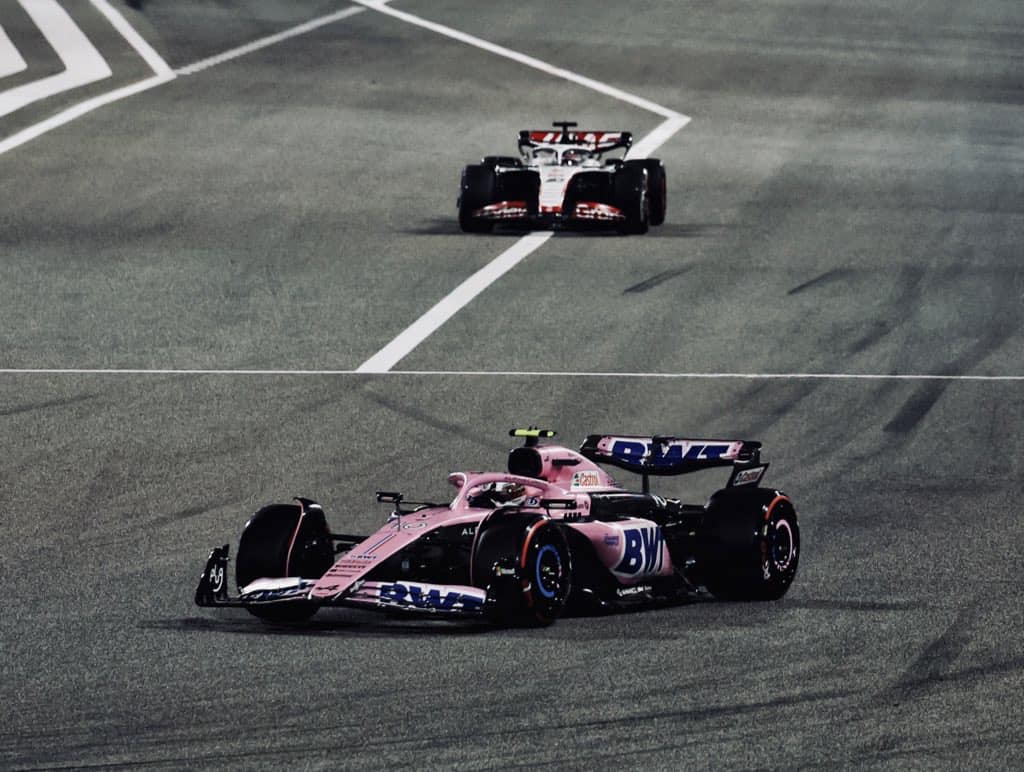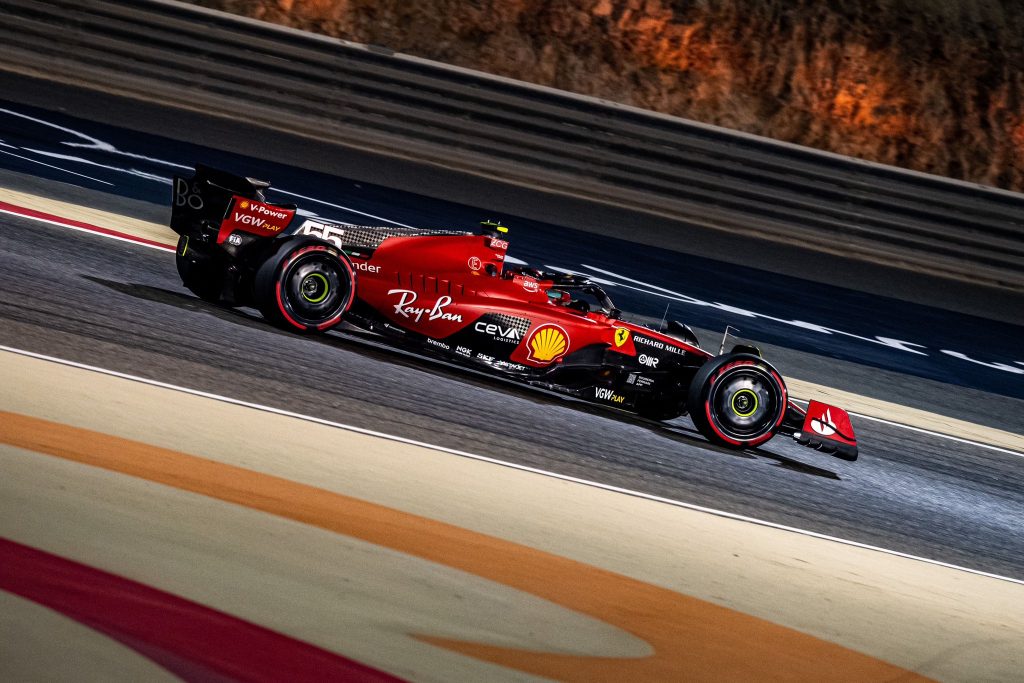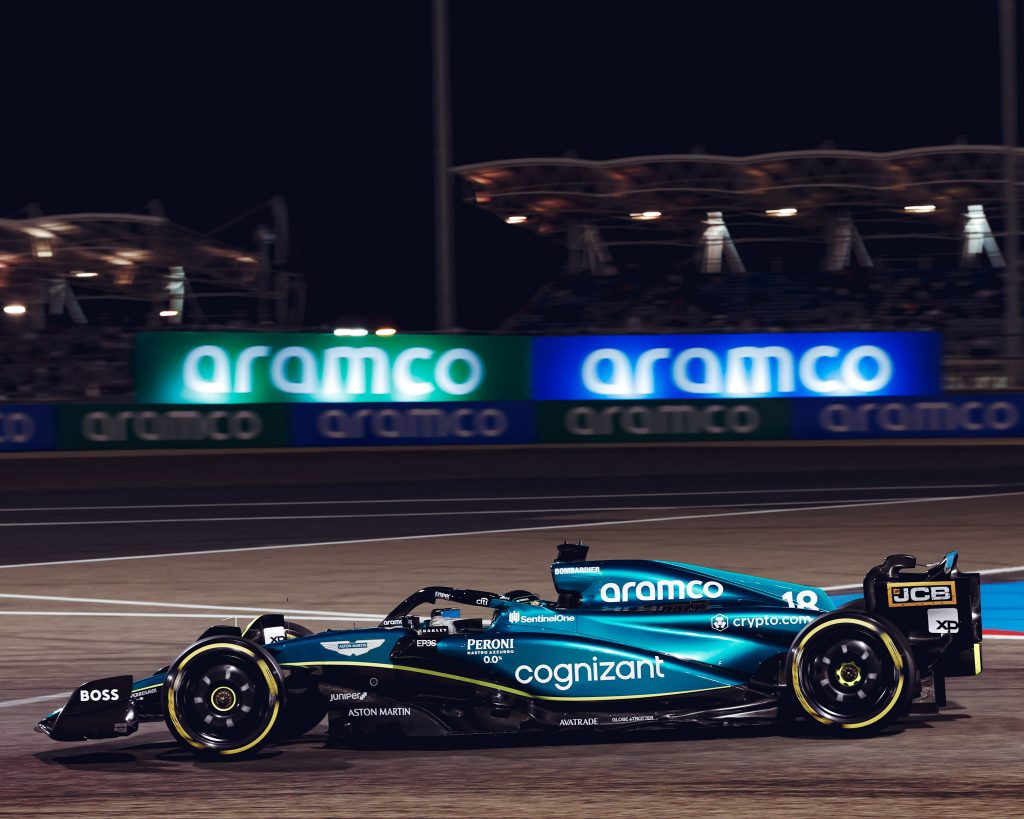 By lap 18, Verstappen had regained his lead when Perez left the track to get his new tyres, and returning to third place behind Leclerc who had taken on soft tyres. Verstappen had a good lead of over 10 seconds and was looking at opening a wider gap. Perez was also putting pressure from behind, just 2 seconds away most of the time.
Williams Racing's Alex Albon had made it into 10th place in the running on lap 24 and trying to keep that position to get at least 1 point. Behind him, Tsunoda was struggling to keep up. Bottas and Haas F1's Kevin Magnussen were back in the pits, but Alfa Romeo's Zhou GuanYu, Williams Racing's Logan Sargeant and Stroll had yet to pit a second time.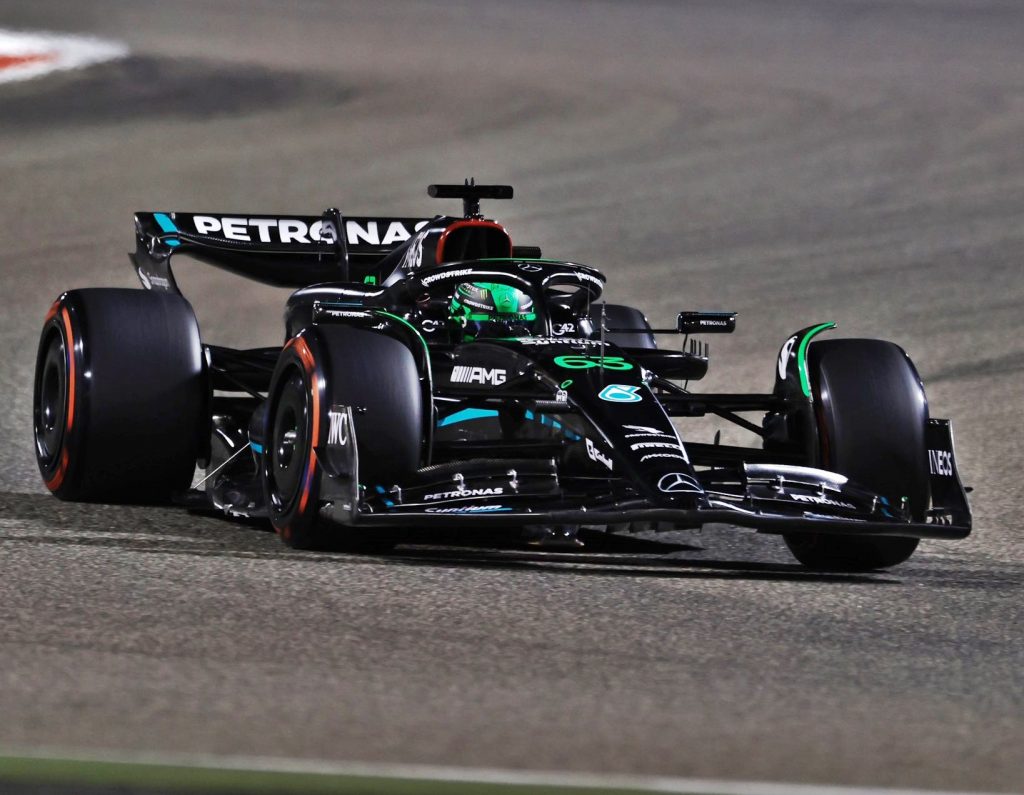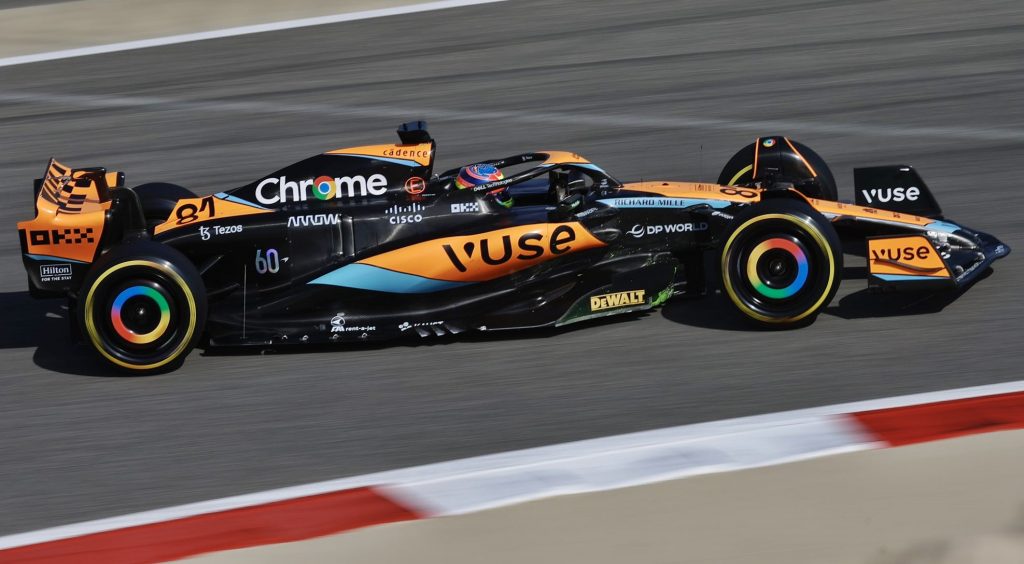 Leclerc had a hard time keeping Perez from passing and by lap 26, the Mexican made a forceful move and passed the Ferrari. With DRS, Perez was able to pull ahead and secure his second place.
Lap 28 – the halfway point of the race – saw Verstappen 13.5 seconds ahead of his team mate, with Leclerc another 6 seconds behind. Carlos Sainz, in the other Ferrari, was a distant 13 seconds away and pursued by Hamilton and Alonso.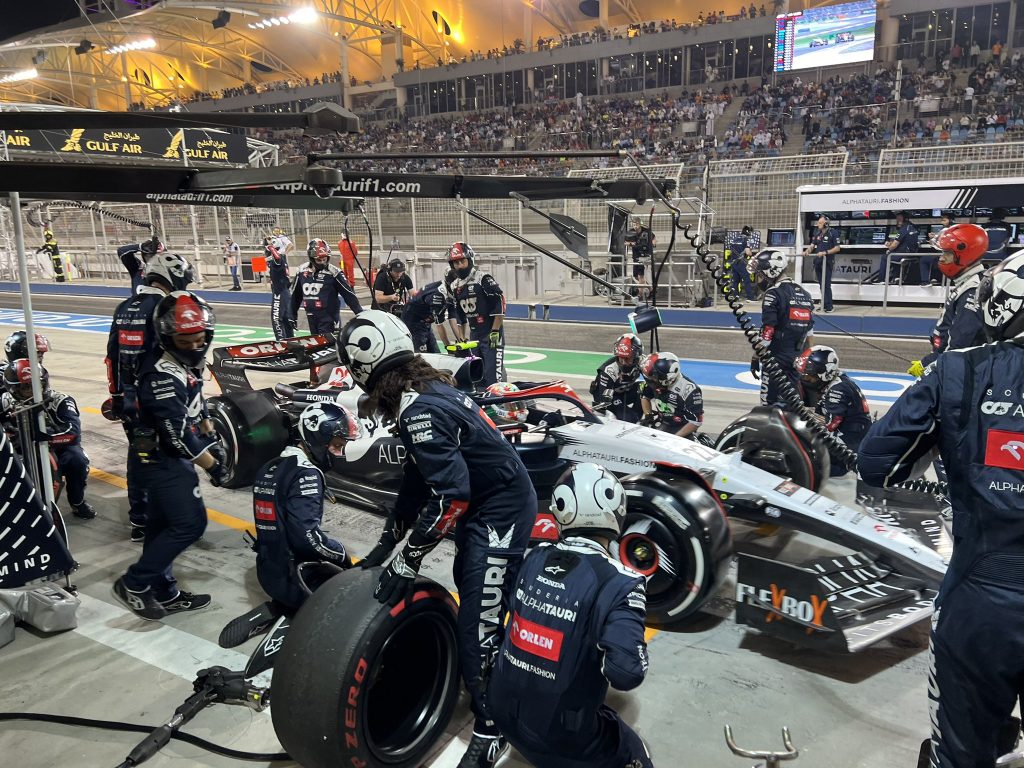 As the race entered lap 30, a number of cars began coming in again. Russell came in and departed with Stroll on his tail. The tyres were not up to temperature for the Mercedes-AMG so he could not prevent the Aston Martin from taking 7th spot. Alonso also came in and took on new tyres and prepared to go Hamilton for his 5th spot.
As for Verstappen, his turn in the pits was on lap 37 and his cars was still for 2.3 seconds. As he emerged, Norris was ahead but the Red Bull driver very quickly regained his lead and still had a 13-second gap from his team mate.
Alonso caught up with Hamilton on lap 38 and the Spaniard dived down the inside into Turn 4. Hamilton tried to switch back and kept the challenge into Turn 5. But at Turn 10, Alonso pounced and shot past the Mercedes-AMG. Next on his target list was Sainz but the battle with Hamilton had also eaten much of his tyres.
As lap 40 started, a Ferrari was seen coming to a stop. It was Leclerc pulling over, no power left in his SF23. He was stopped on the track, which brought out the Virtual Safety Car (VSC). For the Ferrari driver, there was no more chance to repeat his victory of 2022 at Bahrain.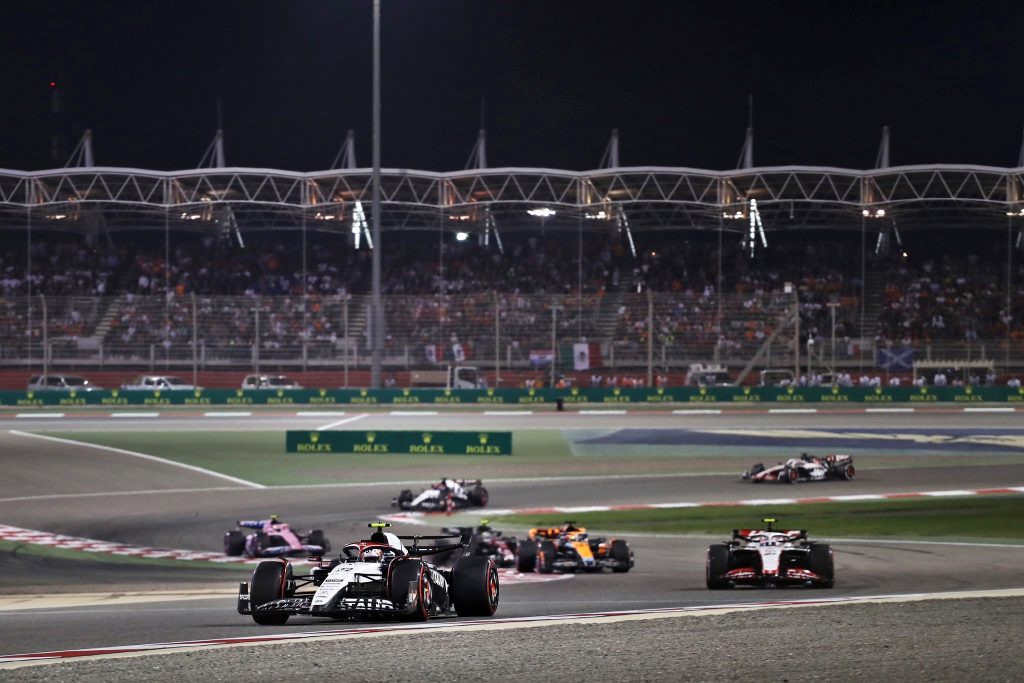 Sainz inherited his place and a chance to stand on the podium – if Alonso did not work harder. With the race temporarily off, many cars took the opportunity to head into the pits again. BWT Alpine pitted Gasly and he was able to return to the race in 9th but team mate Esteban Ocon had to retire.
With 11 laps remaining, Alonso and Sainz were racing side by side, at one point almost colliding. The veteran F1 driver took advantage of Sainz locking up at Turn 8 and pushed forward to take over 3rd entering Turn 11. For the two Red Bull drivers, things were relaxed with a 25-second gap behind Perez. Barring mechanical problems, it was going to be a 1-2 start for the reigning champion team.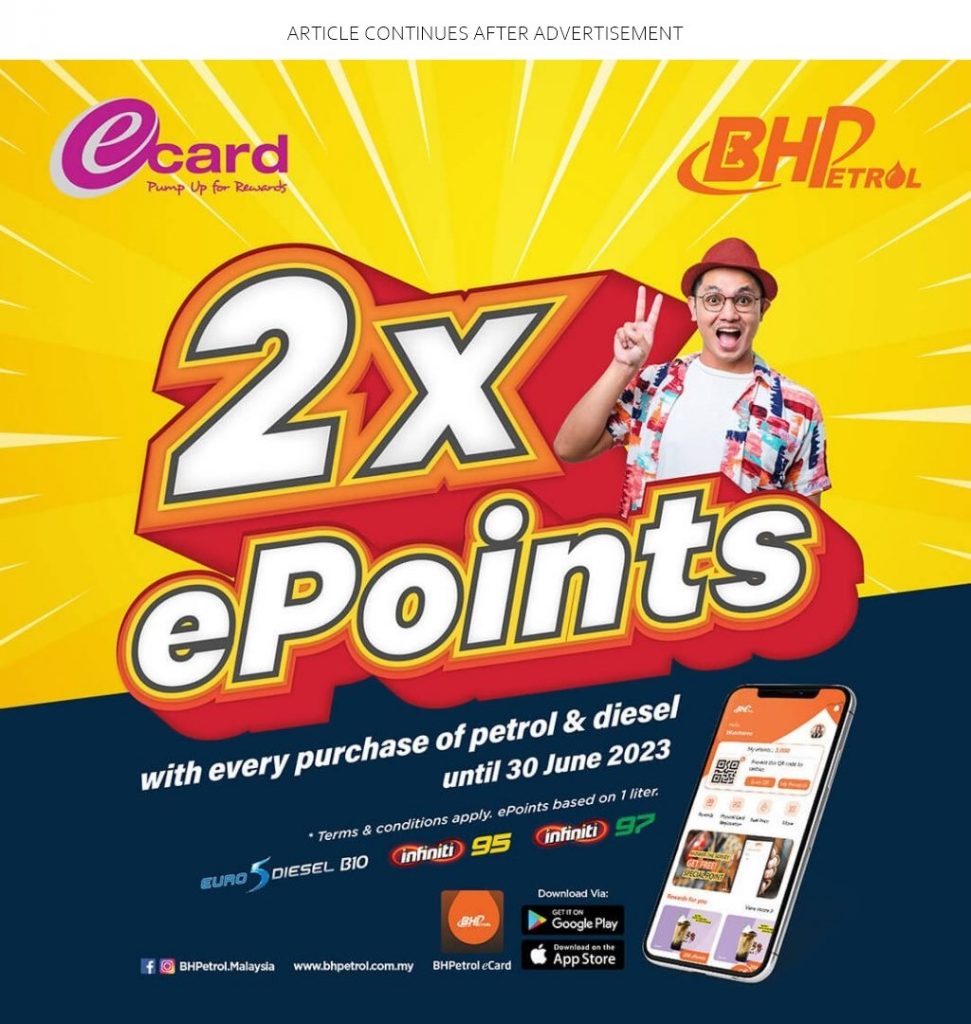 There was still a battle between Hamilton and Sainz as the Mercedes-AMG driver was determined to try and improve his position. The Ferrari was not running well as Sainz kept sending messages about the car bouncing a lot.
But it was pretty much a cruise to the finish line for Verstappen as he took the chequered flag for Red Bull, finally registering a victory in Bahrain after 10 years. It's also the first time since 2011 that the team has won the first race of the season so they're off to a promising start for 2023.