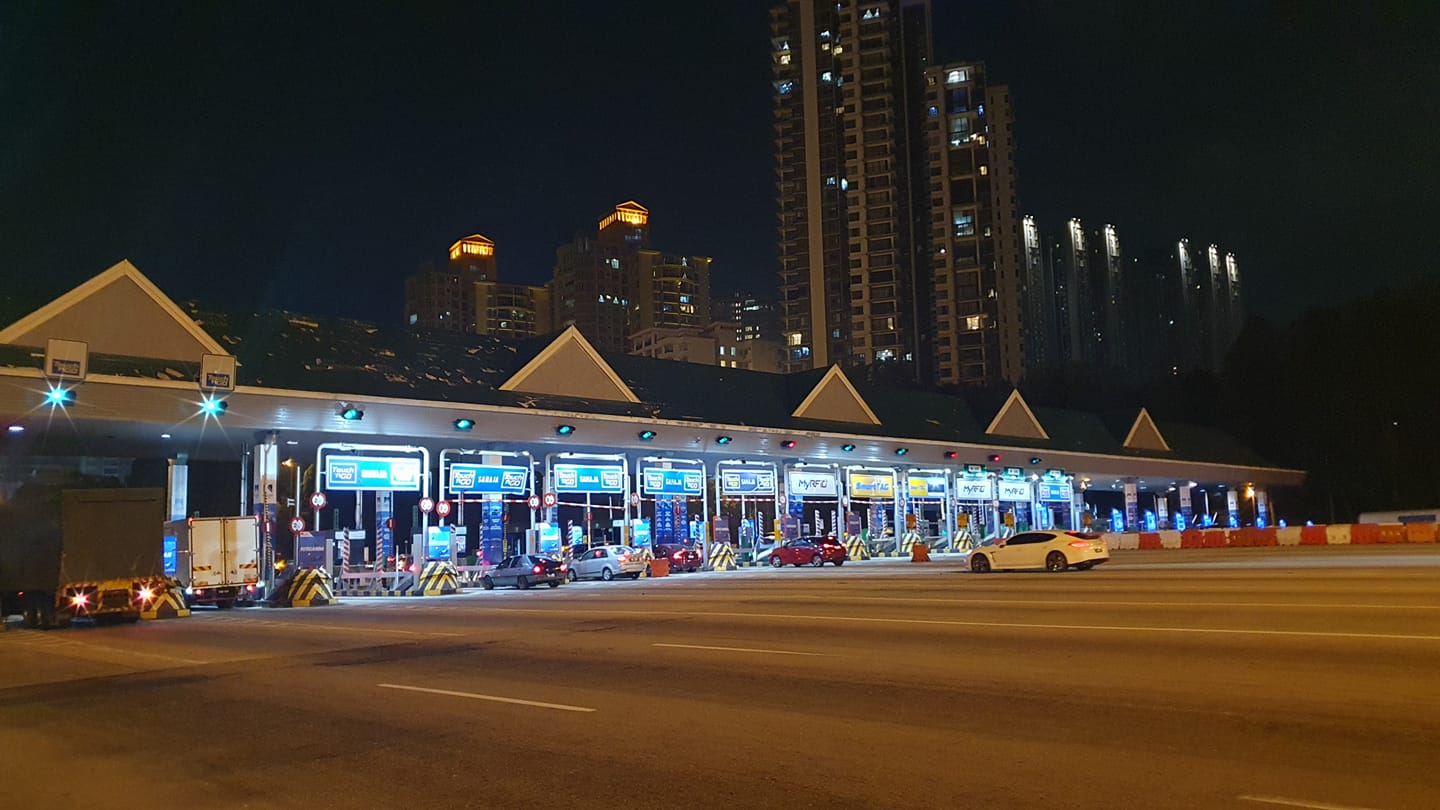 Good news for those who use Radio Frequency IDentification (RFID) tags to pay toll. Additional lanes lanes have now been created and are open at various toll plazas along the North-South Expressway (NSE). The work carried out by PLUS, the concessionaire, was completed earlier than planned (mid-April).
In total, there 12 additional RFID lanes which are at the Penang Bridge, Setia Alam, Subang, Jalan Duta, Putra Mahkota, Kajang, Kubang Semang, Sungai Besi, Shah Alam, Sungai Buloh, and Rawang Selatan toll plazas.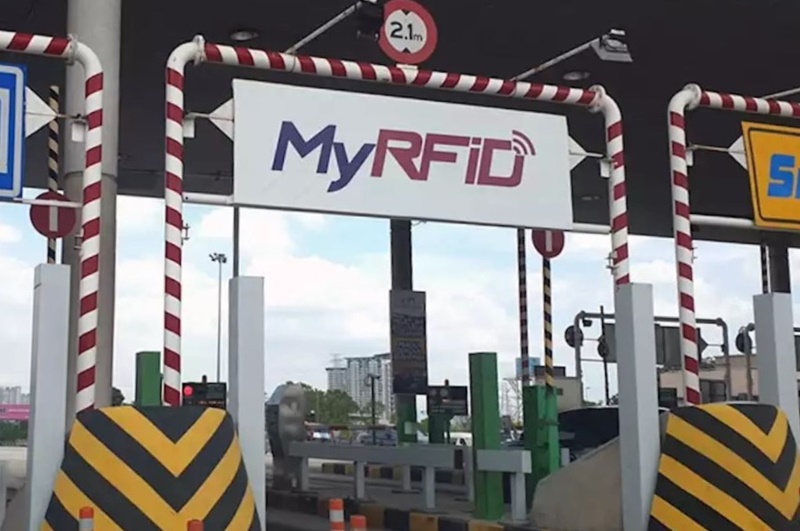 The additional lanes for RFID tag users are certainly timely with the Hari Raya balik kampung journeys to take place next month. This should help improve traffic flow through the toll plazas, many of which have long queues during festive periods when traffic volumes increase tremendously.
While the SmartTAG can process up to 1,000 vehicles an hour (550 if manual tapping is done), the RFID tag is said to be able to process up to 1,200 vehicles an hour. However, as long as the barrier exists and needs to be raised each time for a vehicle to pass through, there is no advantage with the RFID tag.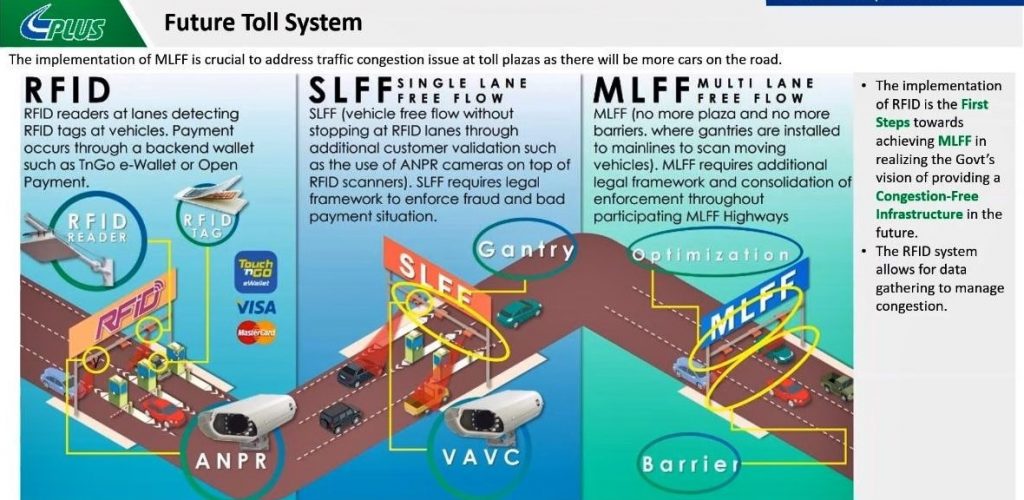 Nevertheless, the government is determined to implement the Multi Lane Free Flow (MLFF) system by 2025 and this will mean that there will be no barrier. Removing the barrier will also require some new laws that make it an offence not to pay toll. At the moment, there is no law so the toll concessionaires has to chase after those who do not pay, rather than the police.
The Works ministry is looking into this matter which will also be used along with the Automatic Number Plate Recognition system. The MLFF system is one of the initiatives under the Works ministry's Intelligent Transport System (ITS) Master Plan. Work on developing the MLFF is expected to start from October this year with full implementation by 2025.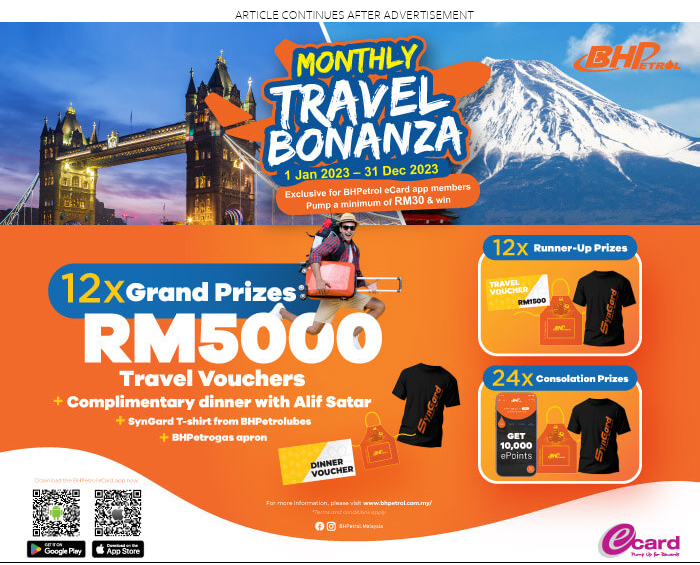 While motorists will soon be able to pay their toll with credit cards and debit cards, it's uncertain if implementation of the MLFF system will eventually mean that only the RFID tag will be used for electronic toll payment. The option to use other forms of payment besides the TouchNGo card is convenient for motorists but could also add complexity to the system as more connections to the issuing banks will be needed.