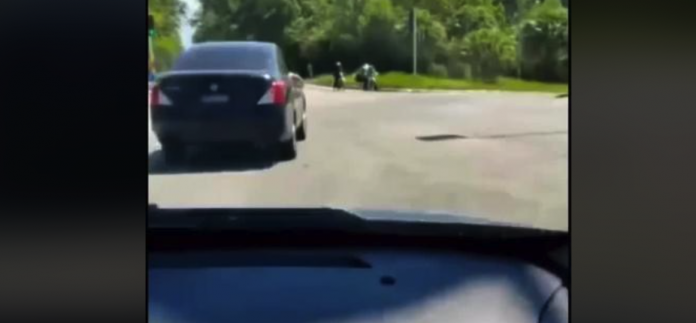 The owner of a Nissan Almera whose driver was recently caught on camera scattering nails on a road reported to be close to the traffic light area near Pusing, Jalan Ipoh-Lumut here, is being pursued by the police.
Assistant Commissioner Mohamad Roy Suhaimi Sarif, the head of the Batu Gajah District Police, claimed that yesterday his team discovered a trending video on social media about the situation.
He added that a road user who had a flat tyre after going through the area had given him a police report about the incident.
In response, he claimed, the Batu Gajah District Police Headquarters' Criminal Investigation Division (IPD) initiated a case under Section 427 of the Penal Code for treachery.
"In regards to that, the owner of the concerned Nissan Almera, with the license plate AJK869, is being tracked for additional investigation.
In a statement released today, he asked anyone with information to get in touch with criminal investigation officer Inspector Siti Ramlah Abdullah at 0167676287 or the operation room (DCC) of IPD Batu Gajah at 05-3654322 or 05-3629050.
A 24-second video from another motorist's car showing the driver of a black Nissan Almera throwing nails out the window at a traffic light has gone viral on social media.