The 2024 Lexus LC 500 will finally get rid of the most annoying feature that Lexus has ever come up with, the dreaded trackpad.
This year will finally mark the end of the trackpad era for the Lexus which was a contentious interface that was hated by many. For the past few years, Lexus has been gradually moving away from its trackpad technology in favour of a more contemporary touchscreen layout and we Malaysians got our first taste of it in the new Lexus NX.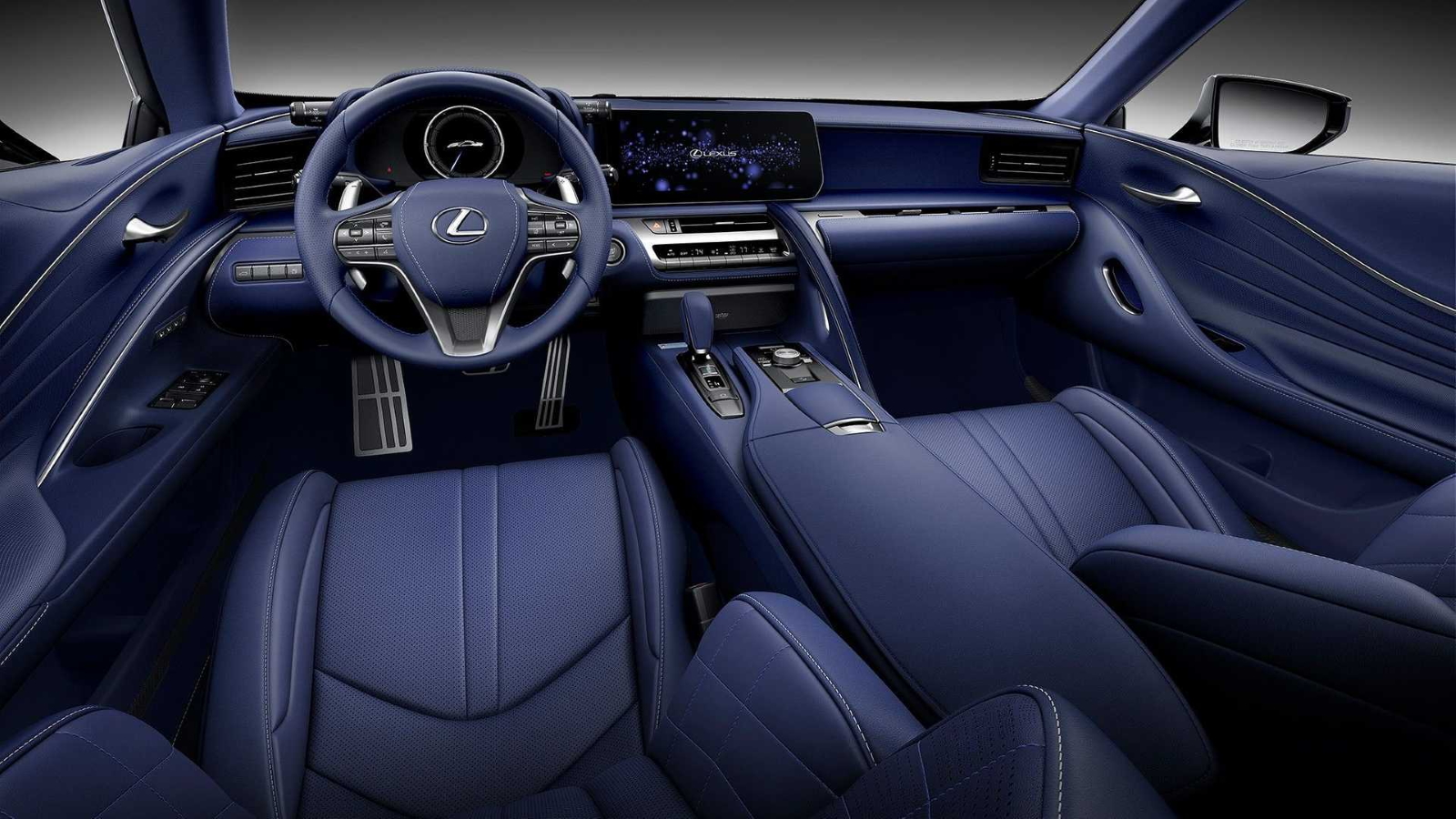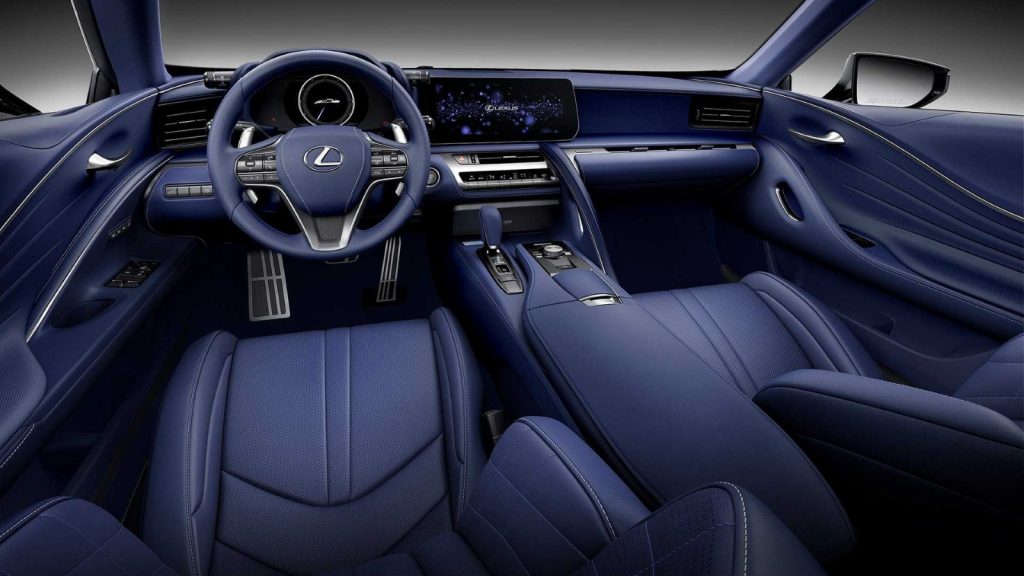 The infotainment system in the new model will be an upgraded screen from a 10-inch unit to a 12.3-inch one. The screen has also been moved 86 mm (3.4 inches) closer to the front passengers, making it easier to access.
Just like the "Hey Siri" command for the iPhone, Lexus has upgraded the voice recognition system which can now be summoned by saying "Hey Lexus". This feature will respond to up to 100 different commands. Physical controls are still available for climate control in the LC 500.
Nevertheless, Lexus didn't simply switch out the screens without adding other upgrades. The centre console now has switches that are arranged longitudinally, a new aluminium volume knob that both front passengers can easily reach, Apple CarPlay that can be used wirelessly or wired (Android Auto is still only wired), and a new cloud-based navigation system.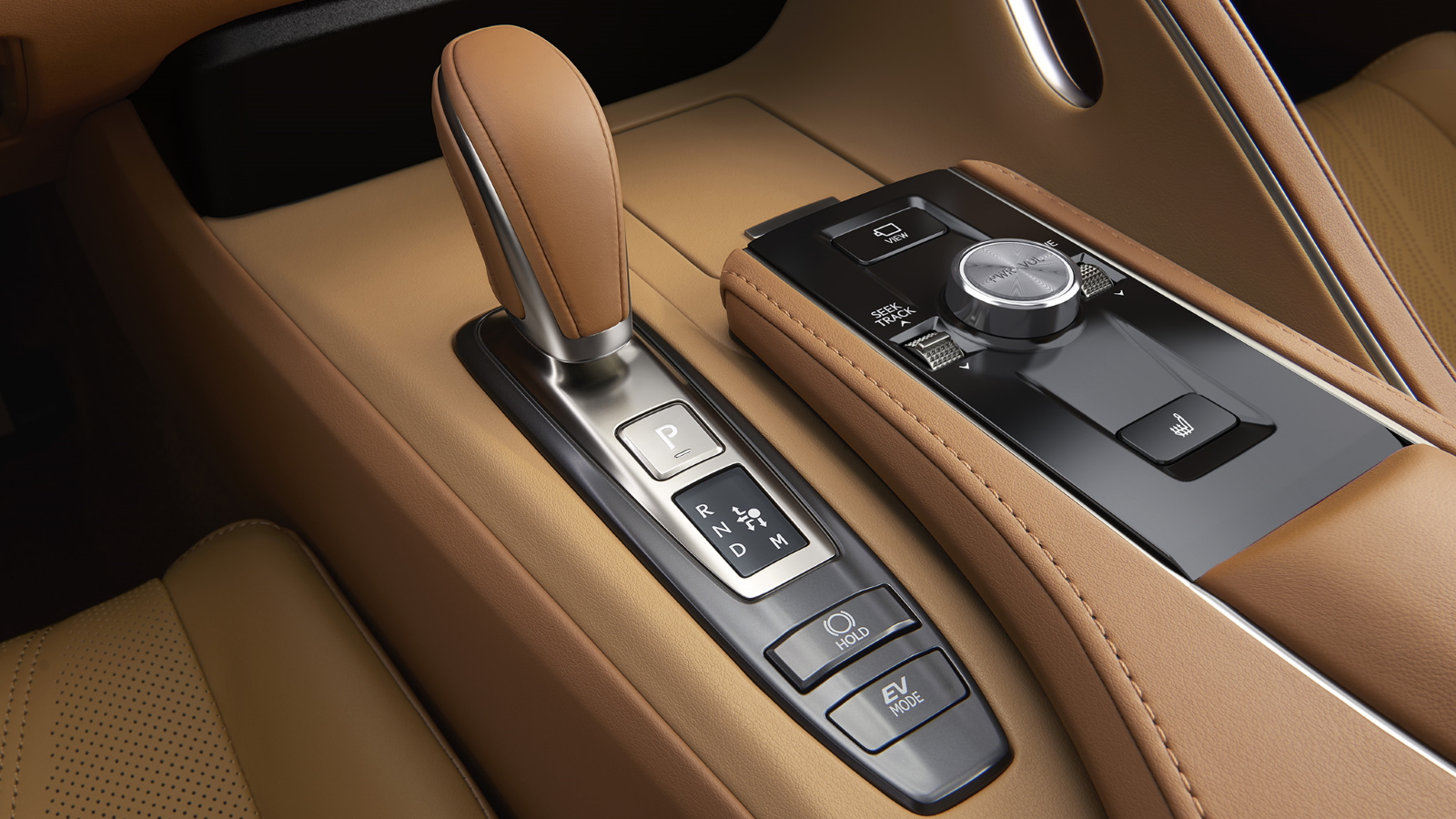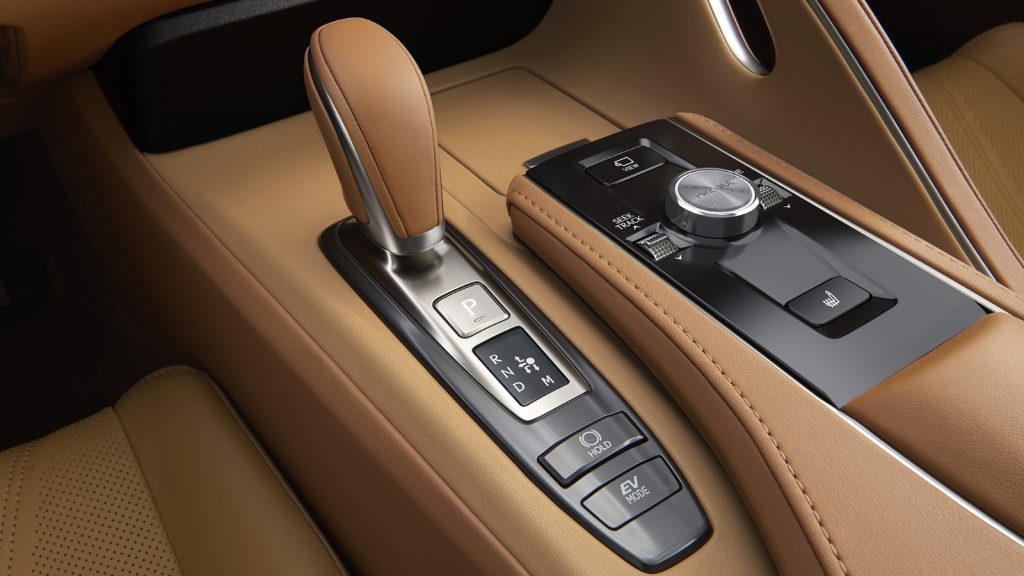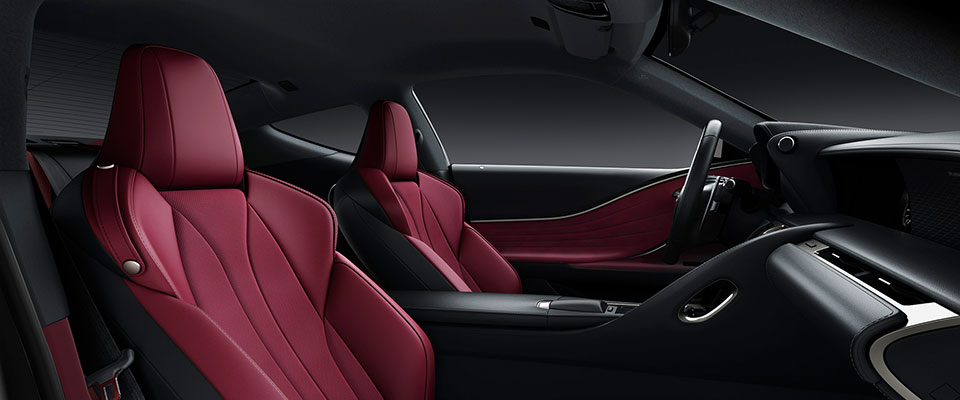 Two new paint colours and two new interior options are available for the 2024 Lexus LC 500. The interior options are Blue & White and DK Rose, while the two new colours are Hot Blue Contrast Layering and Sonic Copper. The LC 500 now comes with a digital rearview camera and carbon fibre sill plates if you select the Sport Package.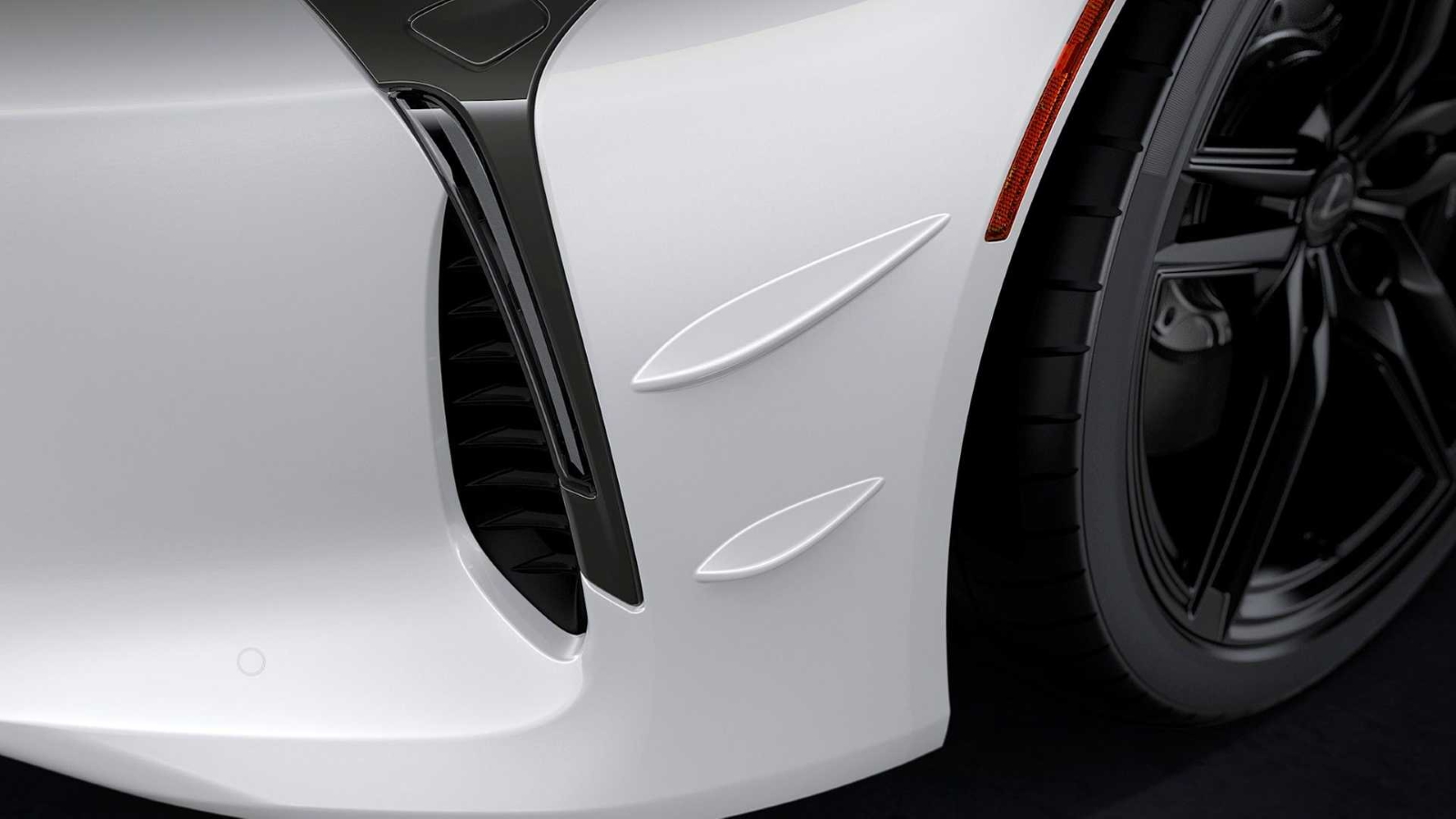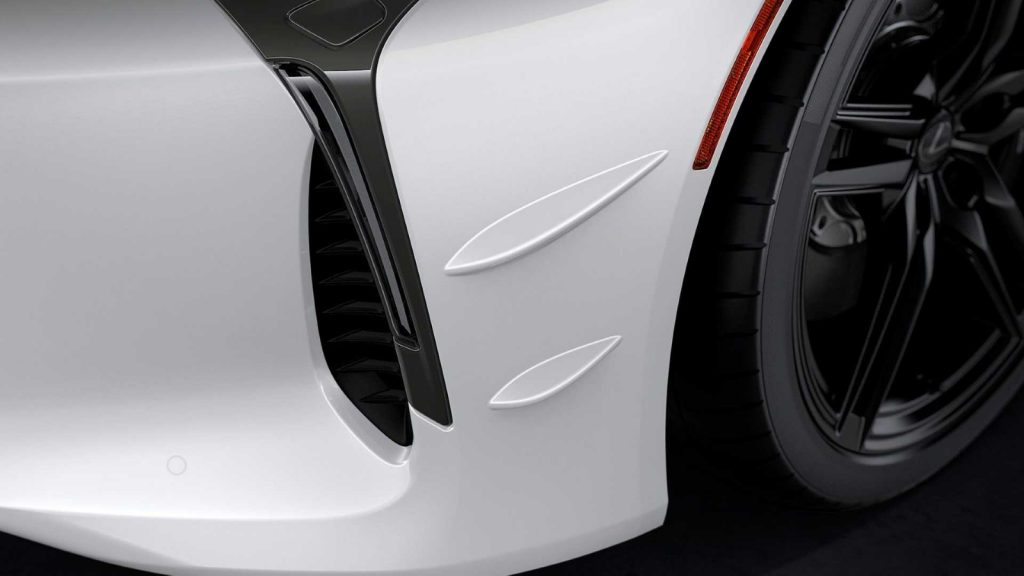 Updates to the safety features have also been added as Lexus' Safety System+, which can now spot cyclists, in addition to other cars and pedestrians, and brake accordingly. The system can also steer the LC to keep it in lane and slow it down if it notices a slower speed limit sign.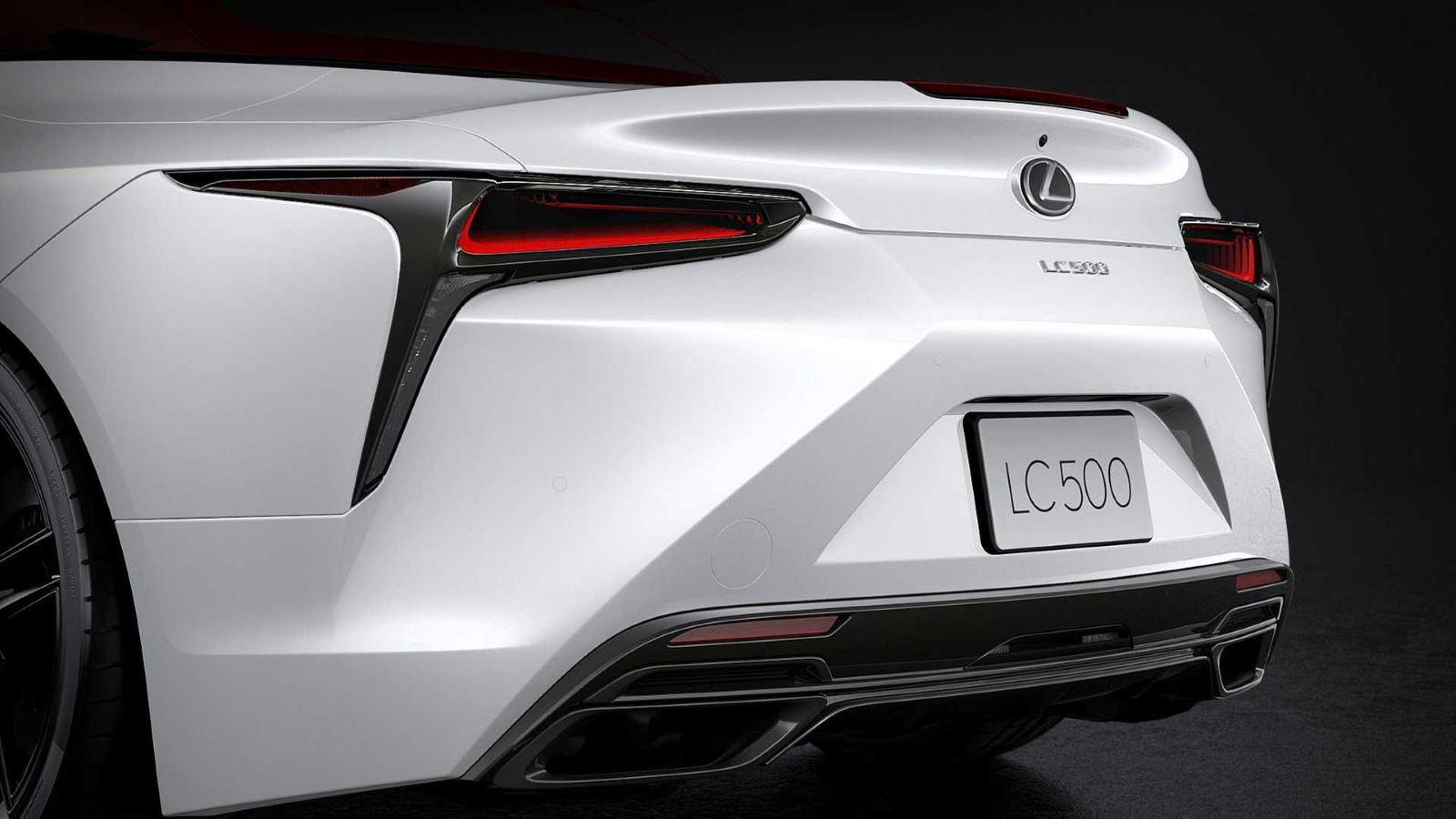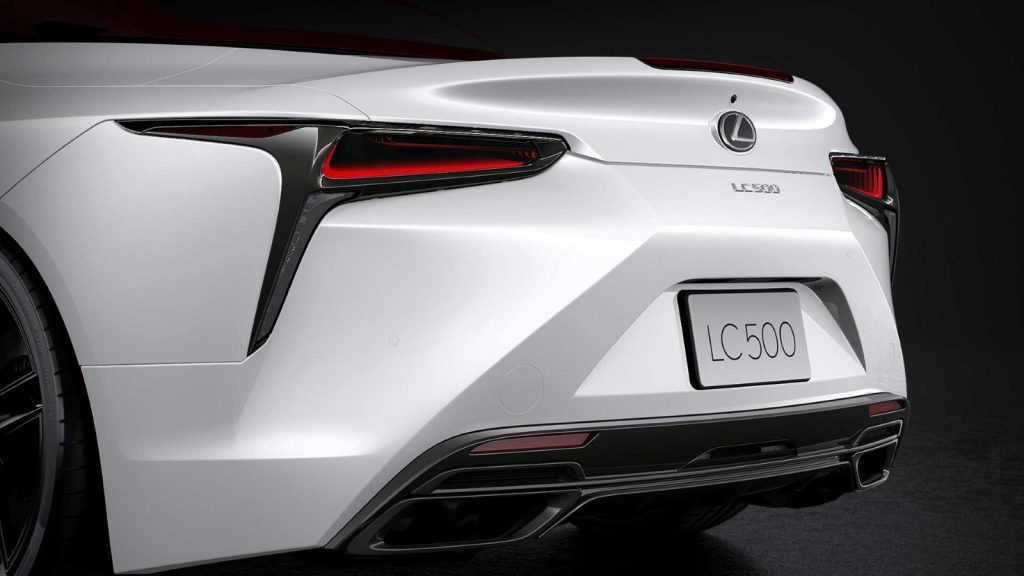 There are improvements to the suspension's shocks, springs, and underbody braces too. In addition, the steering, engine mounts and brake-by-wire system have all been overhauled.
If that's not enough, Lexus offers an Ultimate Edition to the LC 500 lineup which features:
Exclusive Hakugin White pain (matte finish inspired by Japanese porcelain)
Integrated canards (moulded into the bumper)
Kachi-Blue interior (inspired by samurai armour)
Lexus has gone the extra mile to ensure customer satisfaction by integrating all these new features. They could have just dumped the trackpad and called it a day.
Normal 2024 Lexus LC 500 models go into production in May 2023 for the European market, though there's no word on when they might enter the Malaysian market. Production of the Ultimate Edition versions for the Euro market begins in September 2023.
Pricing of the 2024 LC 500 has not been announced, but if it were to enter the Malaysian market, we believe that it would cost slightly more than the previous RM1.25 million 2020 LC 500.