Polestar, the high-performance electric car company owned by Volvo Cars and Geely, announced last year that it would be launching one new model each year starting with the Polestar 3 in 2022. It's now 2023 and the next model is the Polestar 4, which is positioned between Polestar 2 and Polestar 3 in terms of size and price. The company estimates launch pricing to be from 60,000 euros (equivalent to RM291,180 today).
Production is planned to begin in Hangzhou Bay, China, from November this year, with the first cars being delivered to customers in the country. A full-scale launch for other markets, including in Europe, North America and Asia Pacific, is planned for early 2024 – with sales and production ramping up for these markets through the course of the year.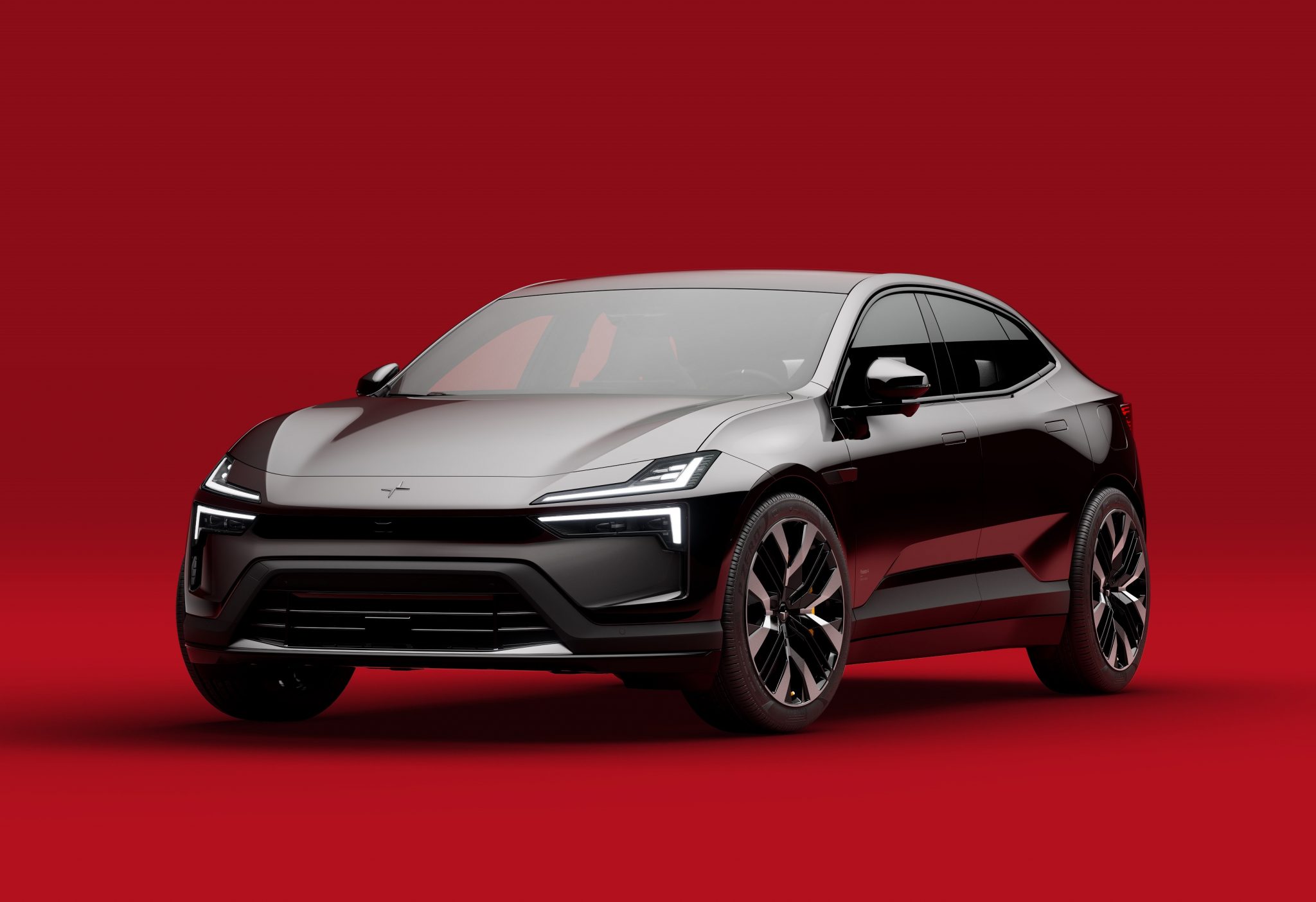 Ideas from Precept concept
The Polestar 4, the second SUV in the brand's line-up, is styled as an SUV coupe. Design cues first seen on Polestar's concept cars like the Precept can be found in this new model. This includes eliminating the rear window, which enables a new kind of immersive rear occupant experience, and the separation of the dual blade front lights with unique Polestar light signature – complemented by the Polestar emblem with millimetre-precision lighting from below.
"With Polestar 4, we have taken a fundamental new approach to SUV coupe design. Rather than simply modifying an existing SUV, giving it a faster roofline and as a result, compromising elements like rear headroom and comfort, we have designed Polestar 4 from the ground up as a new breed of SUV coupe that celebrates rear occupant comfort and experience," said Thomas Ingenlath, Polestar's CEO.
Sustainable Experience Architecture
Built on the premium Sustainable Experience Architecture (SEA) developed by Geely Holdings for use by companies in the group, the Polestar 4 is a D-segment SUV coupe with a large body and long, 2999 mm wheelbase. Overall length is 4839 mm, width is 2139 mm and height is 1544 mm.
The resulting generous interior proportions are especially evident in the rear, where occupants are cocooned in an intimate environment, with reclining seats. Adjustable ambient lighting that adds an extra dimension to the interior, inspired by the solar system, allows the driver to customise the driving environment.
The standard full-length glass roof is available with optional electrochromic functionality, allowing for opaque or transparent execution, depending on the mood. Thanks to the elimination of the rear window, the glass roof stretches beyond the rear occupants' heads, creating a truly unique interior ambience.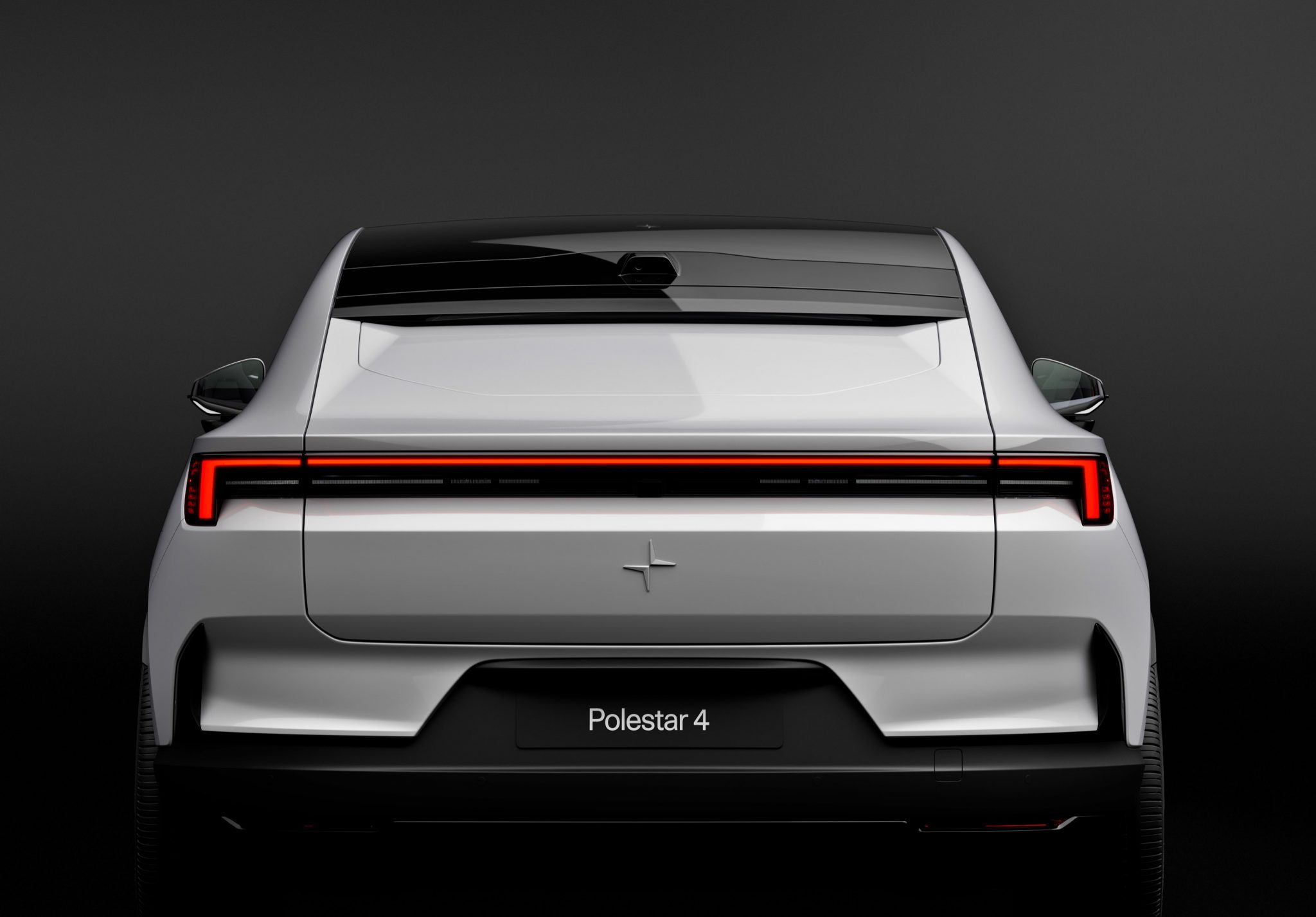 The absence of a traditional rear window means that the conventional reflective rearview mirror is no use. Instead, the driver gets the rear view from a camera mounted on the roof which send real-time imagery to a high-definition screen. This enables a far wider field of view than what can be experienced in most modern cars. The digital feed can be deactivated to allow drivers to instead see rear occupants if needed.
"With Polestar Precept, we previewed a stunning new occupant experience by removing the rear window and pushing the rear header, which plays an integral safety role, further back. This means that now, rear occupants can have a unique experience in our SUV coupe," said Maximilian Missoni, Head of Design at Polestar.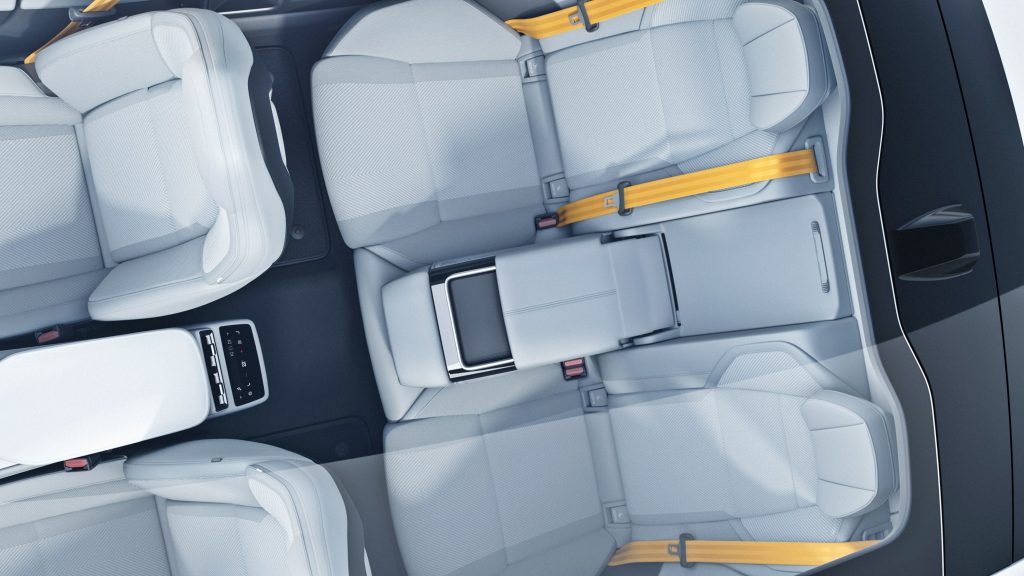 Sustainability
The interior and its materials have been designed around the theme of 'soft tech', drawing inspiration from the fashion and sportswear industries. Colour and material choices explore new executions for Polestar – including new exterior and a unique new interior colour.
In the Polestar 4, more circular and low-carbon materials replace traditional solutions. A mono-material approach, first presented in the Polestar electric roadster concept in 2022, is applied to interior materials, where all layers of certain components are produced from the same base material. This allows them to be recycled more effectively and efficiently by eliminating the need for incompatible materials to be separated before recycling.
Android Automotive OS and Google
Polestar continues to push technology towards a more entertaining, connected and autonomous future in all its cars. The Polestar 4's infotainment system powered by Android Automotive OS and the Snapdragon Cockpit Platform now utilises a 15.4-inch landscape-oriented screen.
Close collaboration with Google sees the Polestar 4 having Google built-in, including Google Assistant, Google Maps and Google Play. This will not only maximise connectivity but also continue to push the boundaries of the infotainment system. Polestar also mentions that Apple CarPlay has not been excluded even with the strong Google presence.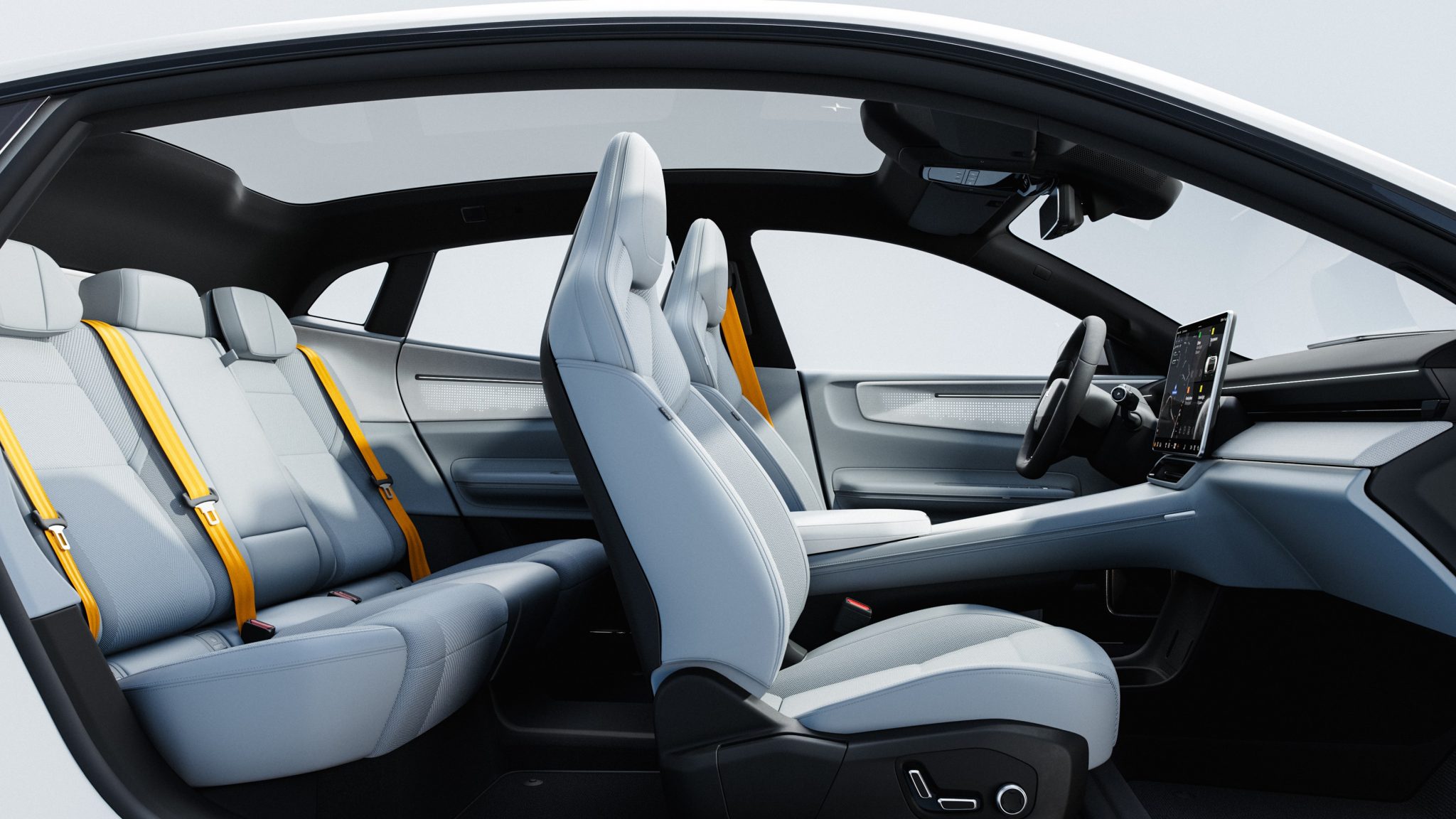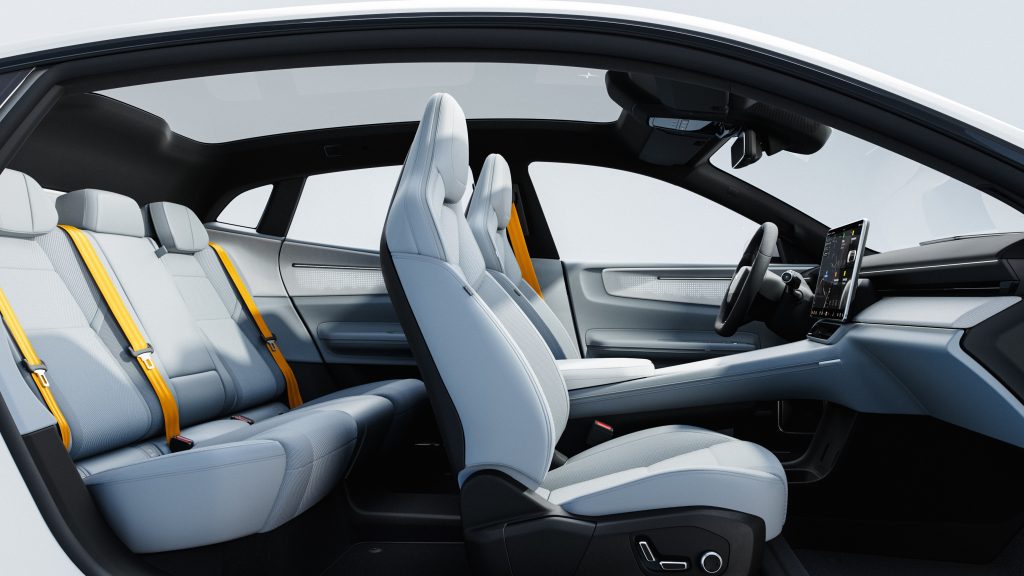 Fastest production model
The Polestar 4 is the fastest production car the brand has ever developed. With maximum power of up to output of 400 kW (544 ps)/686 Nm, the 0 to 100 km/h time is claimed to be 3.8 seconds. Both dual and single motor versions will be available, with single-motor versions featuring rear-wheel drive.
A 102 kWh battery is fitted to both long-range versions, with a preliminary range target of up to 475 kms. A disconnect clutch allows the car to disengage the front electric motor when not needed, to maximise range and efficiency.
The Long range Single motor version has an output of 200 kW/272 ps and 343 Nm, with preliminary range target of almost 600 kms.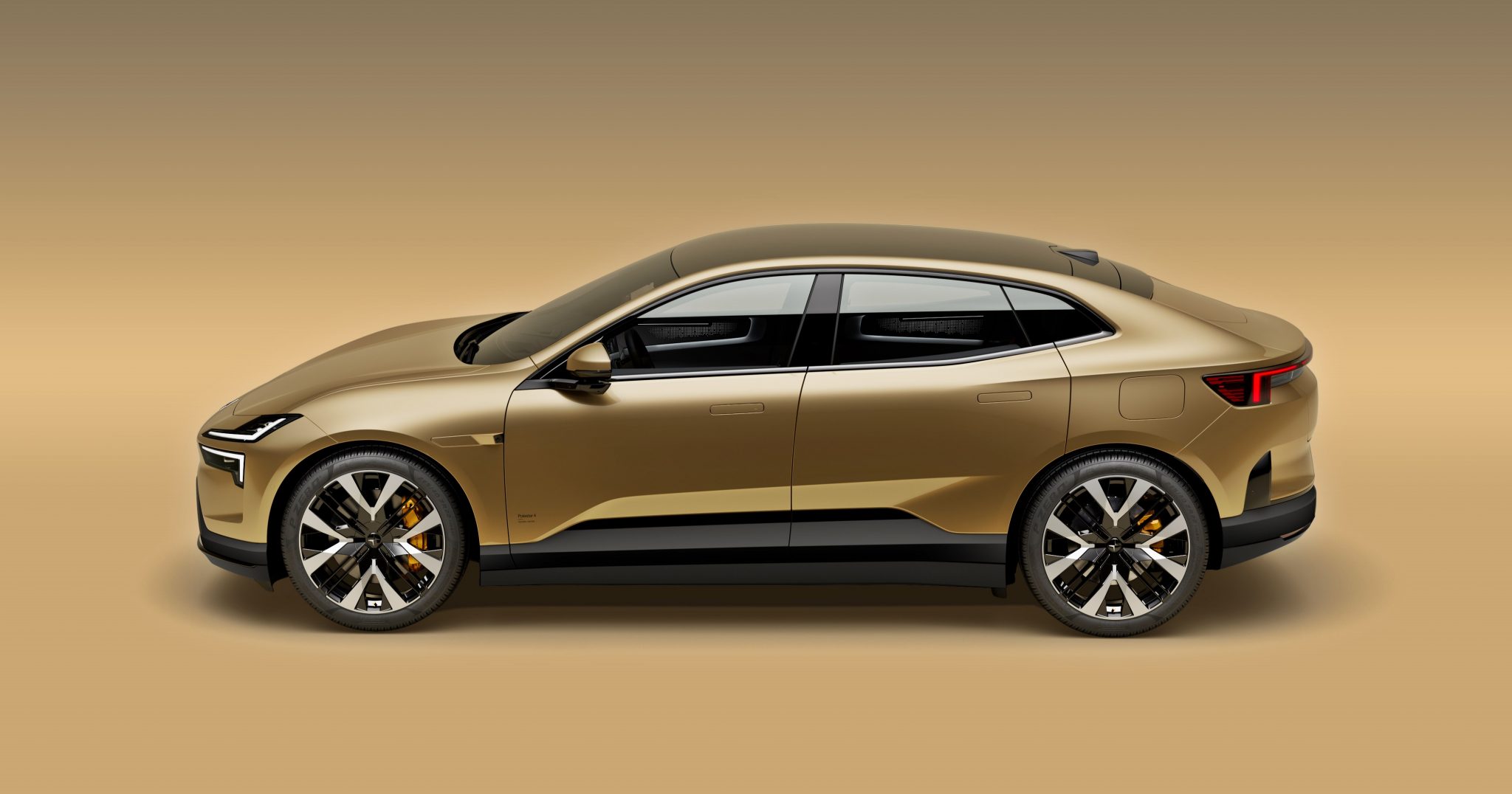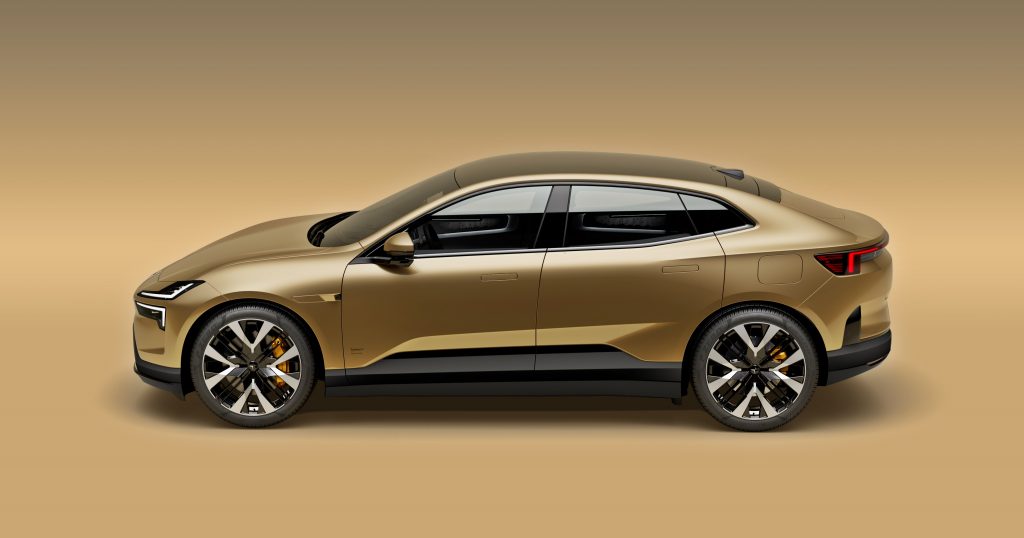 Up to 200 kW DC and 22 kW AC charging is possible for all versions, bi-directional charging allowing vehicle-to-load (V2L) capability to use the car's battery pack to power external devices or equipment.
Semi-active suspension features in the dual-motor version for an additional layer of adjustment between comfort and performance dynamics. A new drive optimisation function allows the driver to select between range or performance driving modes in the Long range Dual motor version.
Performance mode sharpens up responsiveness from the powertrain and engages both motors at all times for full power delivery and best performance. Range mode prioritises efficiency, adapting the powertrain to a calmer style and forces use of only the rear motor.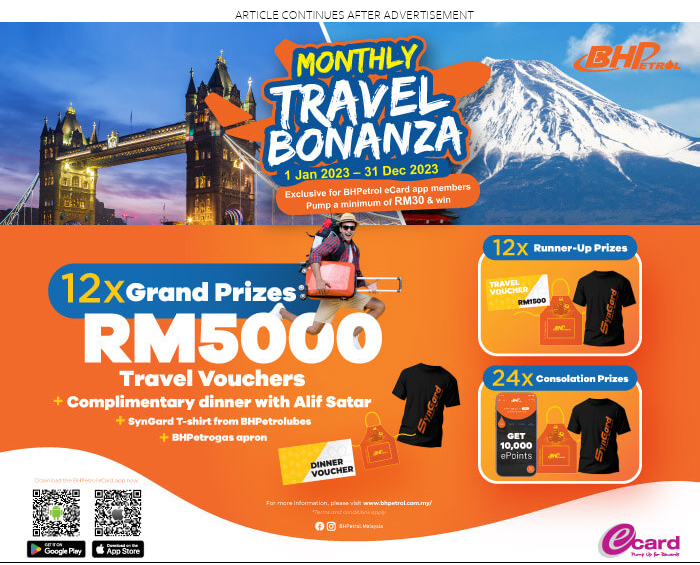 Advanced intelligent safety technology
Polestar's strong connection to Volvo Cars means its safety systems are comparable to Volvo's, meaning leading safety technology inside and out. Up to 9 airbags are fitted around the cabin and more advanced intelligent safety technology includes the SuperVision Advanced Driver Assistance System from Mobileye.
A total of 12 cameras, 1 radar and 12 ultrasonic sensors are fitted as standard around the car. This includes a driver monitoring camera (which only relays data and does not record video) to monitor the driver's eyes and head movements to help avoid incidents related to fatigue or incapacitation. Together with hands-on detection in the steering wheel, the driver monitoring system helps to keep the driver actively engaged in driving, as required.