A year ago, the late Ken Block and his Hoonigan Racing Division unveiled their 'Hoonicorn' – a one-of-a-kind, mid-engine, 1400 bhp, Porsche SVRSR, that was dubbed the 'Hoonipigasus'. It was built with the sole purpose of going fastest overall at the most iconic and legendary hillclimb in the world, beating record-holder Romain Dumas who set it with a Volkswagen ID.R in 2018.
Engine issues prevented Block from making the run in 2022 and he had been looking forward to doing it this year. Unfortunately, in January this year, he died in an accident when the snowmobile he was on flipped back onto him.
Block's family – a wife and three daughters – usually remained in the background and it was only when the tragedy occurred that the world came to know them better. Not surprisingly, the eldest daughter, Lia, already learnt drifting at the age of 13 (in a Ford Escort) and has been competing in rallies since 2021.
Tribute run, not race
As a tribute to her father, Lia, now 16, will drive the Hoonipigasus in this year's Pike Peak Hillclimb in June. Though already experienced at handling cars at the limit, she is under no illusions about setting records and in fact, her run will not be timed. Dad's not around but surely he will be with her in spirit all the way up.
A decade in the making
The car's creation was a decade in the making, beginning with BBi Autosport's desire to build the ultimate vintage Porsche racecar. BBi's had successes at the Pikes Peak International Hillclimb but wanted to capture the crown and they teamed up with Block.
For Block, Pikes Peak was not a new race as he had raced in a Group N rallycar back in 2005, his first year ever in racing. The car had only 200 bhp, not a lot for racing up to the top of the 4,303-metre high mountain. In 2017, he used something a lot more powerful – a 1,400 bhp, twin-turbo, methanol-fueled 1965 Ford Mustang Hoonicorn RTR V2. You can see him in action in the 'Climbkhana: Pikes Peak' film.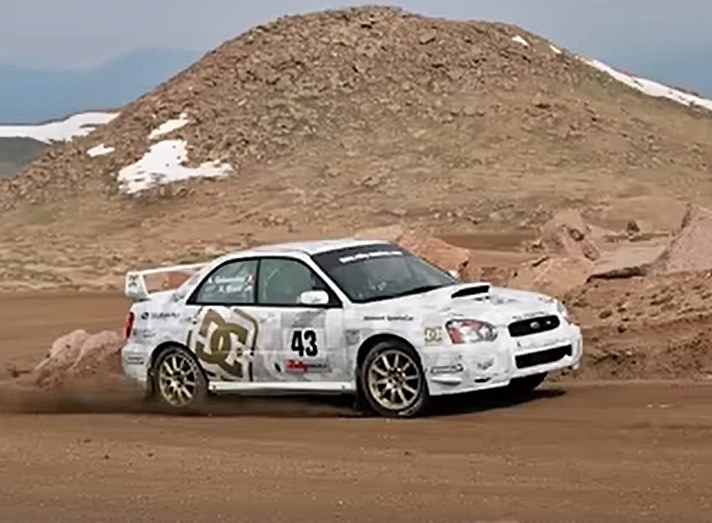 But it was not enough and what he really wanted to do was race up the mountain in the top-spec class. Teaming up with BBi Autosport, the Hoonipigasus was created as the first-ever mid-engine, AWD, twin-turbo vintage Porsche 911.
Just 1,000 kgs
The Hoonipigasus, as it was called, was specifically built to suit Block's driving style and features a transmission tunnel, known as the 'Chorizo Tunnel', which goes from shoulder height down to the front axle, resulting in a lower centre of gravity. Weighing just 1,000 kgs, the machine features GPS Height-adjusted suspension.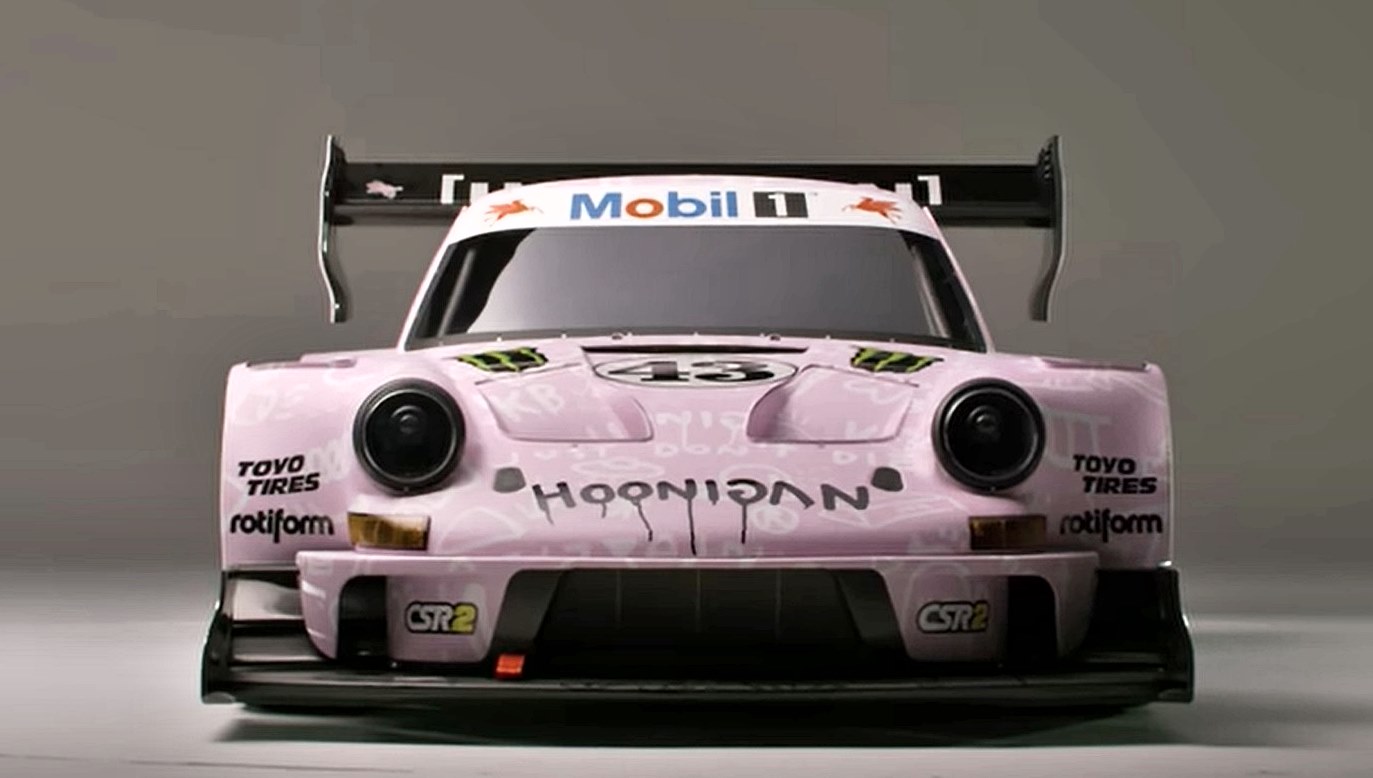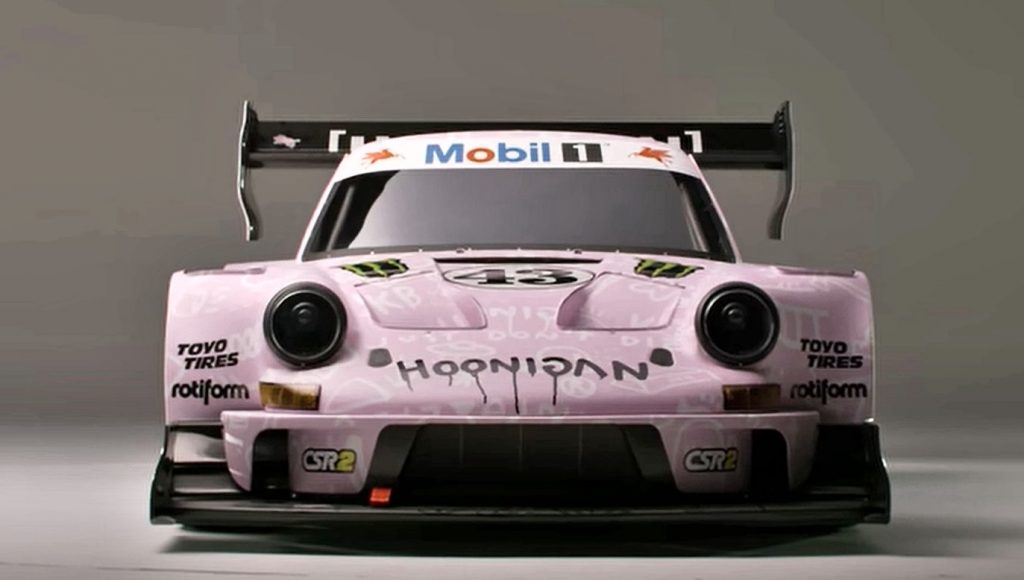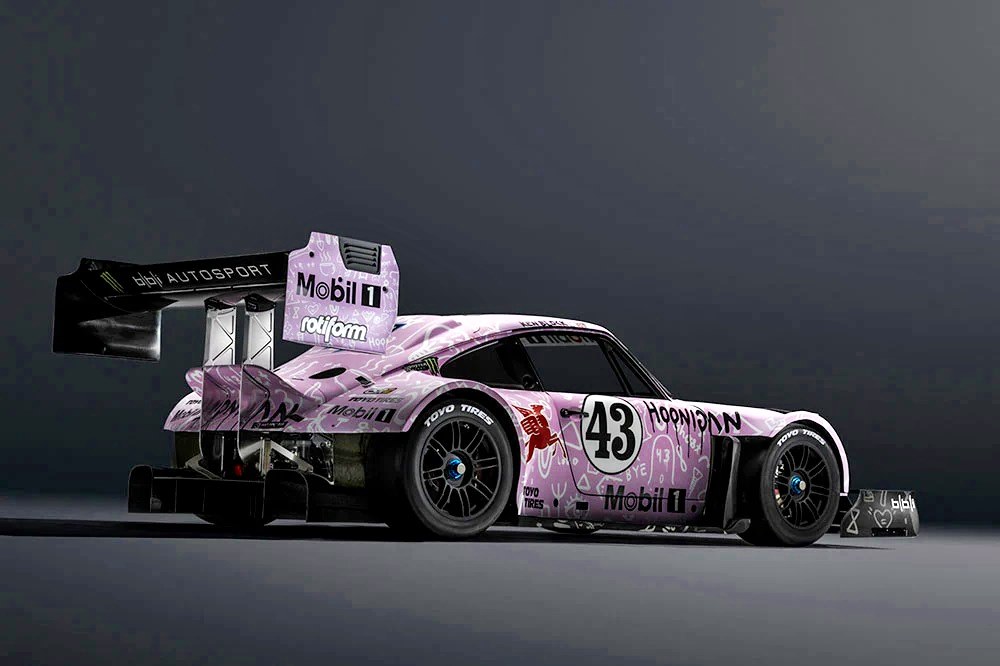 "The Hoonipigasus is an absolute dream-come-true type of build," said the founder of BBi Autosport, Betim Berisha, when it was unveiled last year. "It doesn't get any more mental from a tech, power, aero, and visual standpoint. The original vision of the car came from a longtime friend of mine, Joe Scarbo of Scarbo Performance, nearly a decade ago. We then teamed up with our most talented engineers and designers, threw the book out, and took an unconventional path. We are building the world's nastiest 911."