The overall manufacturing of Toyota Gazoo Racing's GR Supra GT4 customer motorsports vehicle has reached 100 units, the company said in a report. The model hit the milestone almost three years after its commercial launch in March 2020, which began in Europe, moved to North America in August, and then to Japan and other areas of Asia in October of that same year.
The Supra-based, race-modified GR Supra GT4 was created out of a goal to provide customers interested in customer motorsports with an exciting, efficient, and simple way to enjoy racing, as well as to expedite the development of ever-better automobiles through the challenge of and feedback from motorsports.
The GR Supra GT4 comes with a three-litre in-line six-cylinder engine with a single twin-scroll turbocharger that has been tuned to 430hp with a 7-speed sports automatic transmission with paddle shift and the mechanical limited-slip differential driving the rear wheels. The braking system is improved by using a specific race brake calliper, six-piston front and four-piston rear, and Pirelli tyres.
It has proved its strong potential by collecting 79 class triumphs, 20 overall wins, and 207 podium positions in GT4 championships in various nations, as well as the Super Taikyu Series in Japan, with a total of 625 entries in 317 races globally as of the end of 2022. Customer feedback has always resulted in improvements to both the car and its components.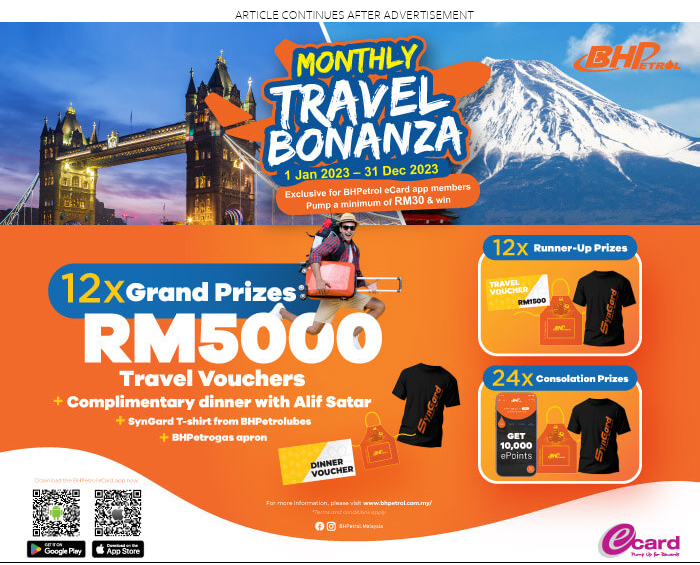 In celebration of this, TGR unveiled a surprise by making a special GR Supra GT4 100 Edition, which only three units will be produced and 100 street-legal 100 Edition GR Supra road cars. They have an exclusive exterior colour, unique front bodywork, and a badge with a serial number. The bad news is that they're only being offered to the Japanese market this time around.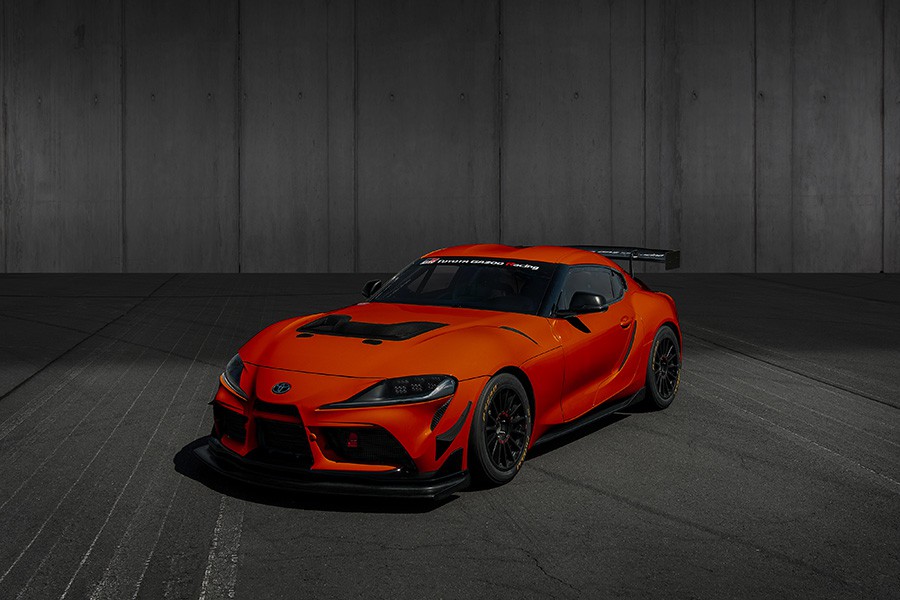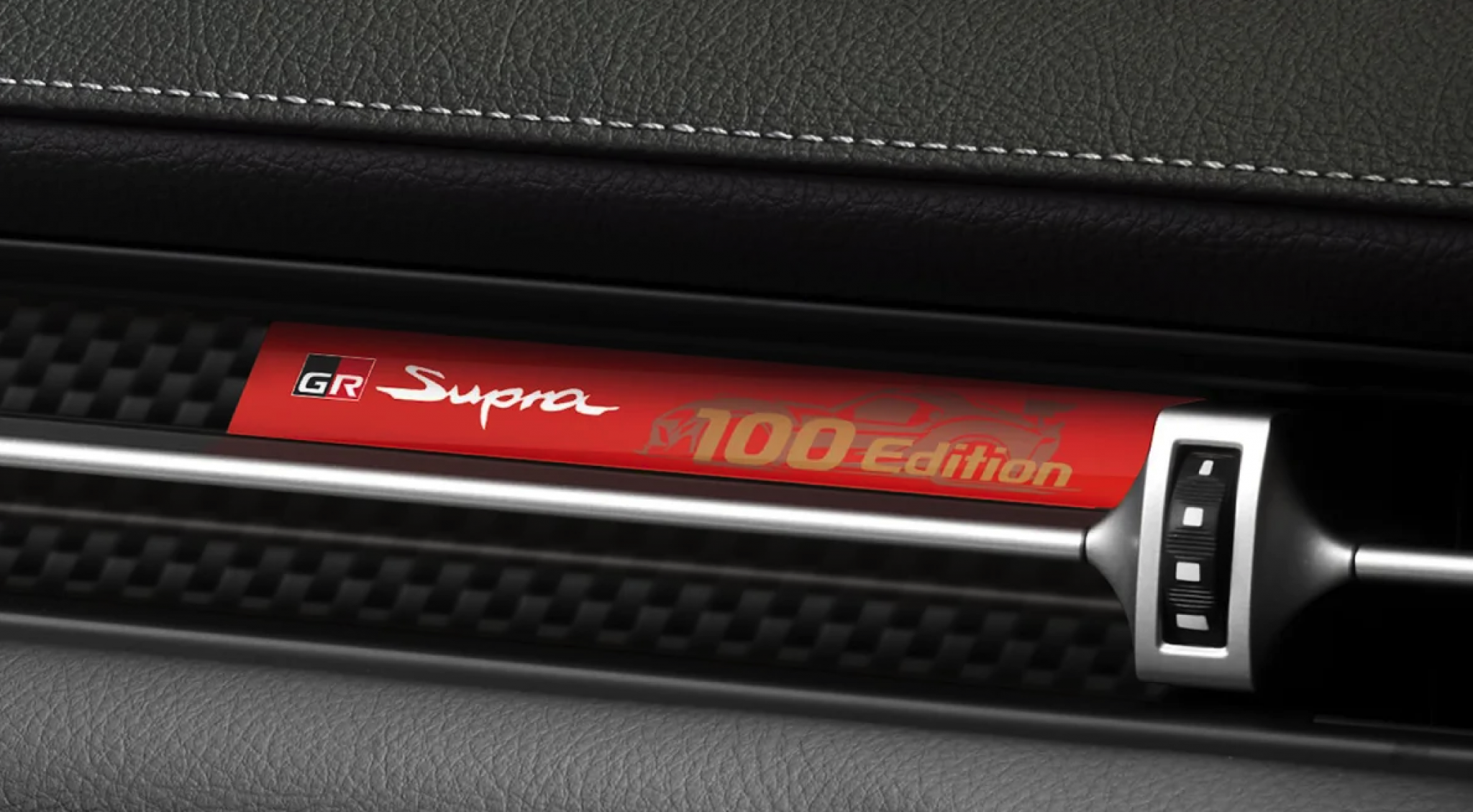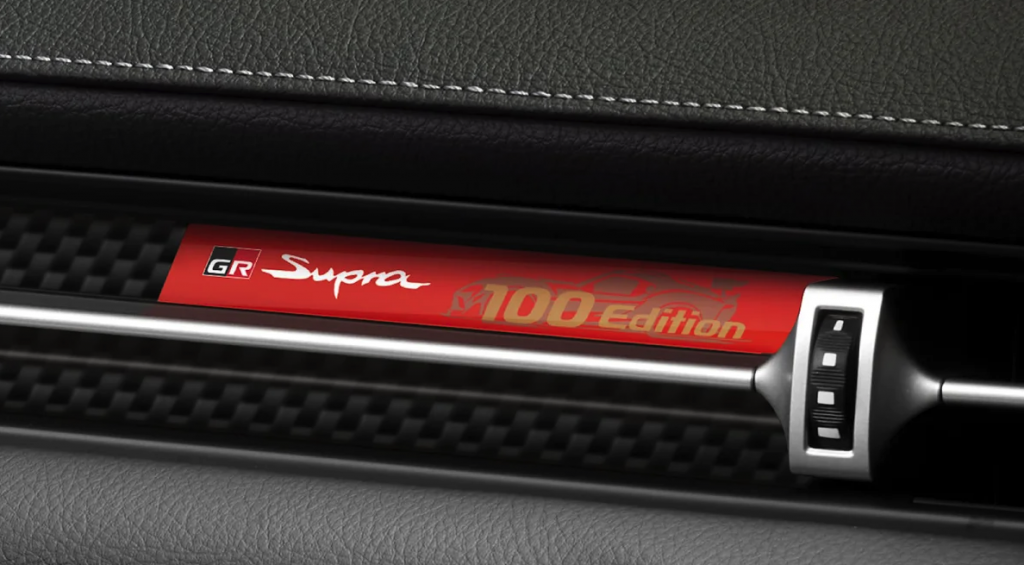 TGR engineers have been to race circuits across the world to give customer assistance since the debut of the GR Supra GT4, collecting vital feedback directly from racing teams and drivers that can only be received under the intense circumstances of racing.
The GR Supra GT4 was followed by the GR Supra GT4 EVO, which was released in 2022, providing for more expertise from the front lines of racing as TGR promotes developing ever-better motorsports-bred automobiles.
TGR will increase its customer motorsports activities, with the goal of bringing many smiles, joy, excitement, and thrills to its consumers through motorsports and sports vehicle manufacture.