The 2024 Mercedes-Benz E-Class with the "L" title, which leaked in a batch of images before its upcoming unveiling, is the latest to join the club of long-wheelbase executive sedans with plenty of rear legroom.
Now we all know China is a big enough market to command its own versions of existing models. Some may be too far fetched and some are improvements. The new Mercedes-Benz we see in these images though is an extended version of the current E-Class, which made its global debut last month. Aside from the badging, the front and rear ends are the same as the ordinary model.
What distinguishes the E-Class L is its longer rear doors and Maybach-style side windows separated by substantially thicker C-pillars. The technologically advanced cabin is almost certainly carried over from the basic E-Class but with greater room for rear passengers.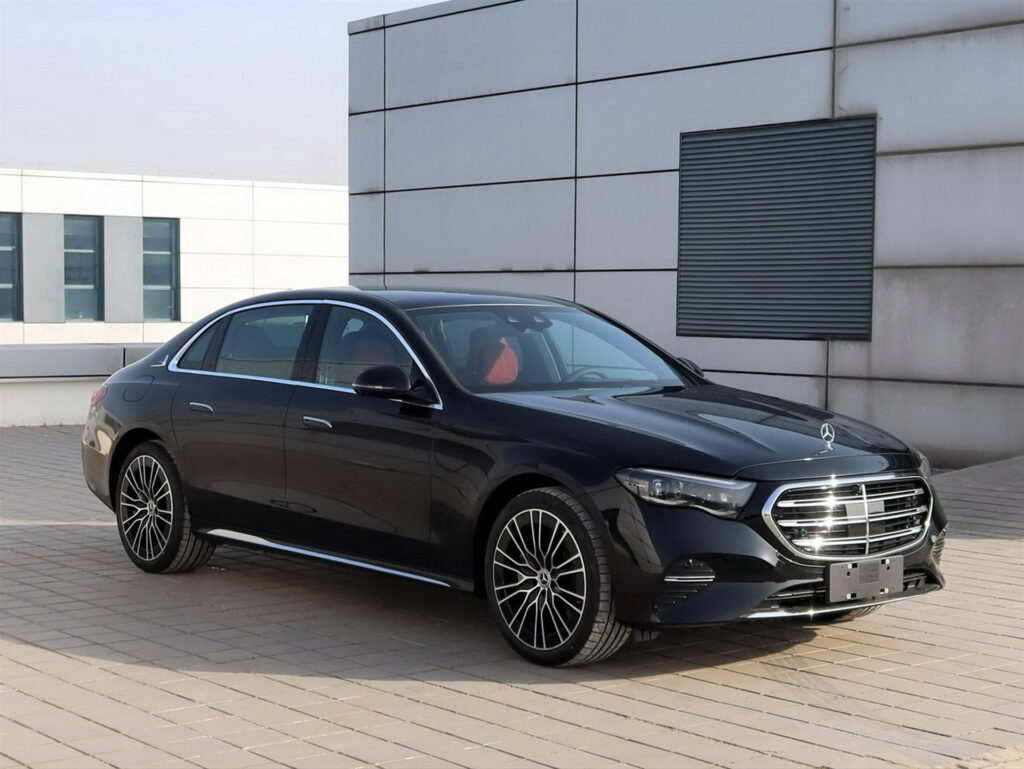 The new E-Class is essentially a vastly enhanced version of its predecessor, which explains the proportional similarities despite the somewhat larger footprint. Similarly, the new E-Class L's chrome-infused greenhouse appears nearly identical to the outgoing long-wheelbase variant, which was released in 2016 and received a facelift in 2020.
Dimensions
The Mercedes-Benz E-Class L is 5,092 mm long (200.4 inches), 1,493 mm width (58.8 inches), and 1,880 mm tall (74 inches), according to papers from China's Ministry of Industry and Technology Information, with a wheelbase of 3,094 mm (121.8 inches). If those measurements are correct, the vehicle is 143 mm (5.6 inches) longer than a conventional E-Class. Despite its large size, the E-Class L is still shorter than the current S-Class, avoiding unwanted internal competition.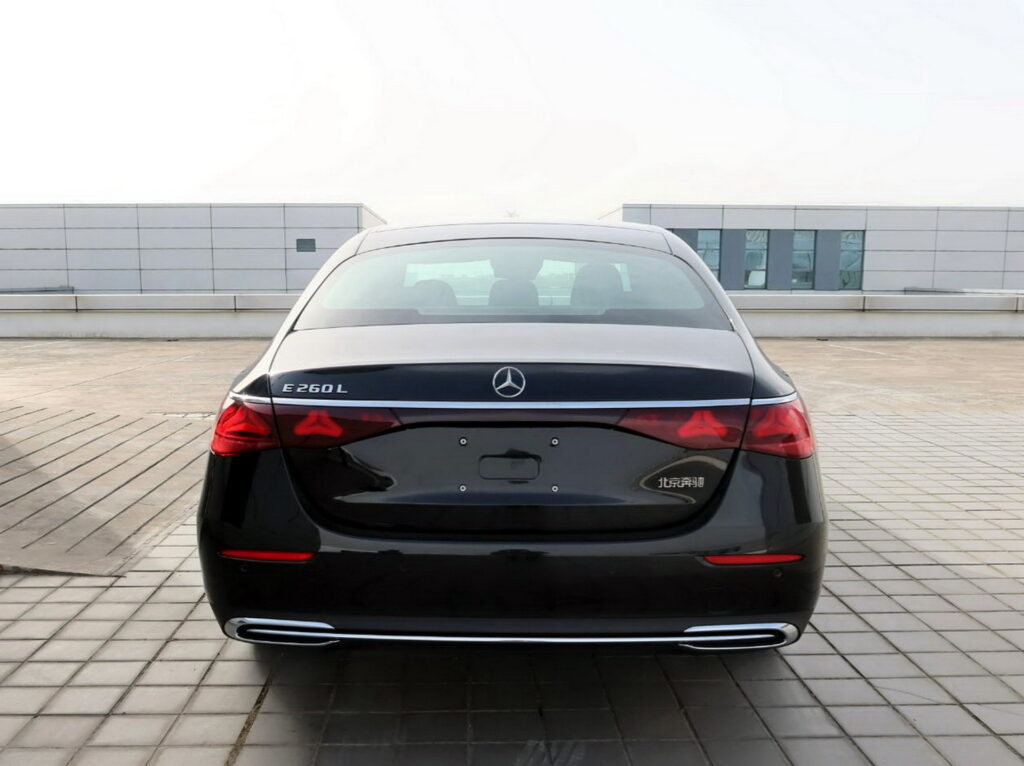 Powertrain
In China, the Mercedes-Benz E-Class L will initially be available with two powertrain options. Both have a 2.0-litre four-cylinder petrol engine, but the E270L produces 201 hp while the E300L produces 255 hp. We also know the vehicles' max speeds, which are 233 and 245 km/h, respectively.
The 2024 Mercedes-Benz E-Class L will most likely make its formal premiere in China in the coming months. The new model, like its predecessor, will be manufactured in China by Beijing Benz, a joint venture between BAIC and Mercedes.
As for the Malaysian market and if such a model will be made in Malaysia, it would be purely speculative but one can hope. Let's not forget that BMW Malaysia took the leap and introduced the G28 BMW 330Li M Sport for the Malaysian market.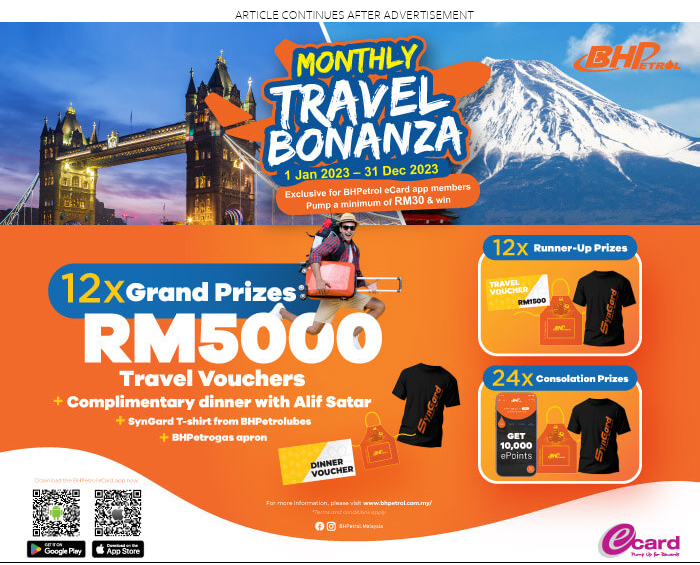 The 330Li had a longer wheelbase and a stretched roof that resulted in more legspace for the rear passengers. It was priced at RM277,164 which made it RM6,000 dearer than the regular G20 330i.
Would Mercedes-Benz Malaysia take a card out of BMW's strategy and offer something similar in Malaysia? It would be a long shot, but it would be much welcomed by just about anyone. Who doesn't like additional space in a luxury sedan?
According to Mercedes-Benz Malaysia's website, the S-Class is now priced at RM708,000 while the E300 is priced at a nudge under RM400,000.
Assuming that the new W214 is priced at about RM430,000 when it is introduced here, a long wheelbase model would have to be slightly more expensive with the added materials. Would that make it too close to the price of the S-Class? Or would Mercedes-Benz Malaysia be gracious enough to offer a more spacious E-Class for under RM400,000?