"… but in this world, nothing can be said to be certain, except death and taxes," is a quote penned by Benjamin Franklin in 1789.
And though 234 years have passed since then, the quote still holds true.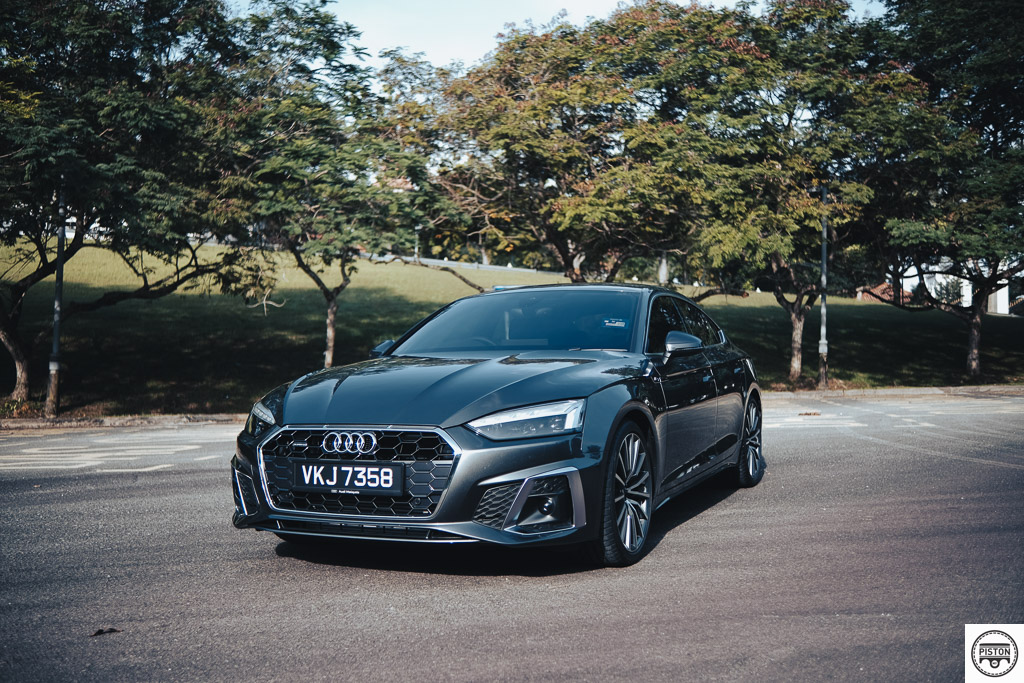 The Malaysian automotive tax structure is among the highest in the world. This is great for the government coffers, but not so great for car buyers and lovers since we have to pay tens if not hundreds of thousands more for cars than anywhere else but Singapore.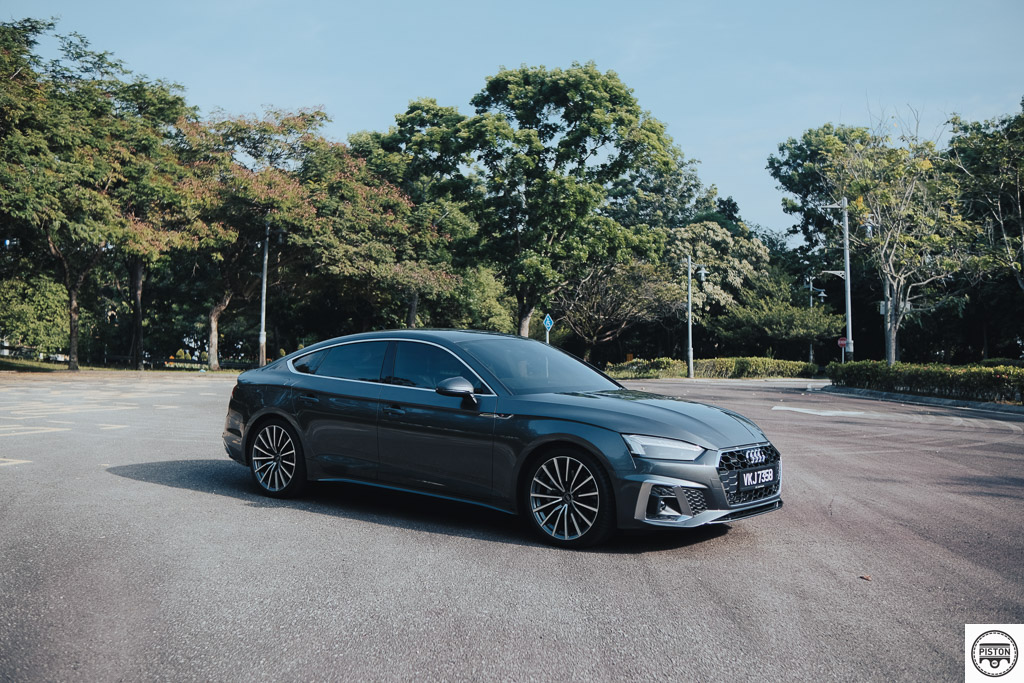 Because of the taxes, seemingly regular cars that are designed to be affordable elsewhere, are considered a luxury in Malaysia.
Take the Audi A5 Sportback for example. In Germany it sells for 33,300 Euros, roughly about the RM165,000. One could argue that it is priced as such because the A5 Sportback is made in Germany.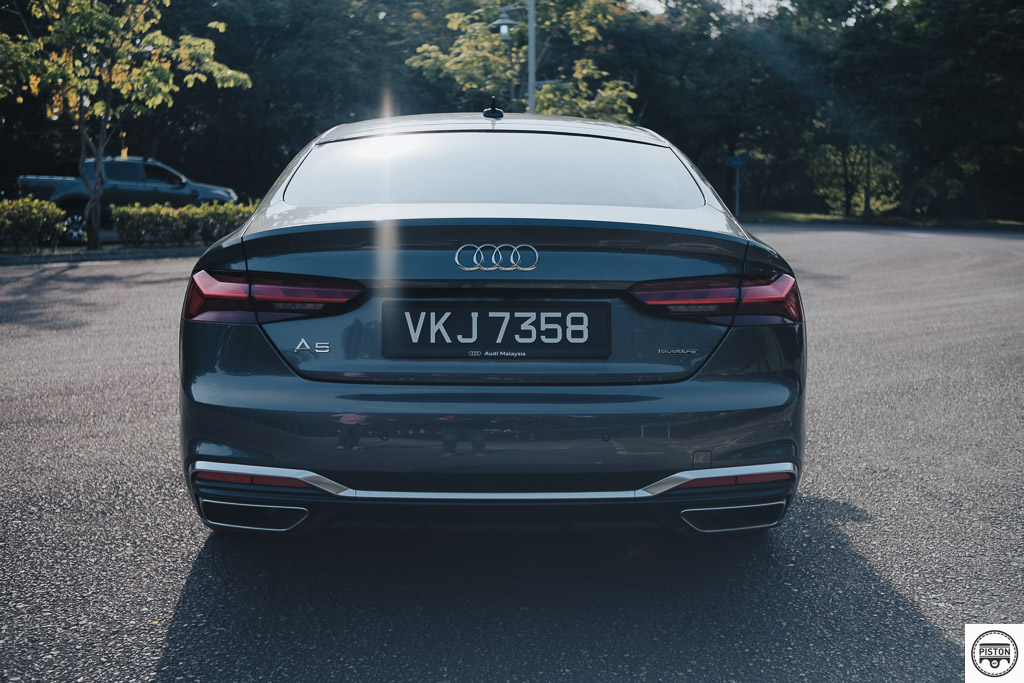 In neighboring Thailand on the other hand, the A5 Sportback retails for RM400,000.
In Malaysia, the same car is priced at a little over RM460,000. Which is undoubtedly expensive, but does the A5 Sportback actually warrant such an asking price?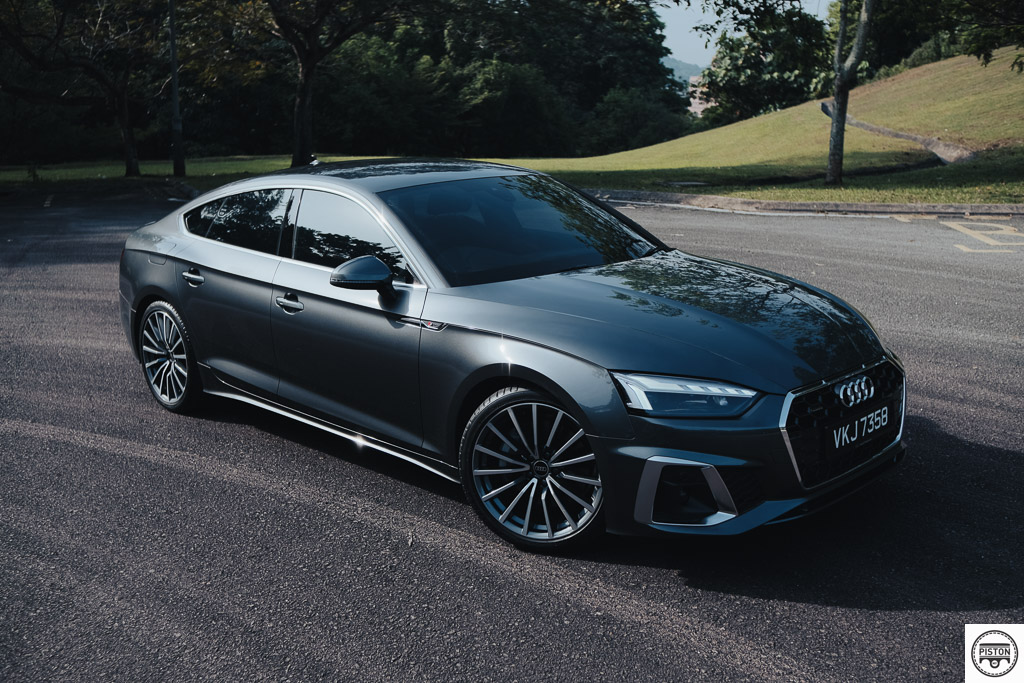 Design & Interior
Sexy, sleek and a definite head turner is how we would describe the A5 Sportback. It is an obvious evolution of the first generation of the A5 which is how Audi likes to do it – a keen desire to moderns its designs with a firm eye on the past, is how I would describe Audi's design language.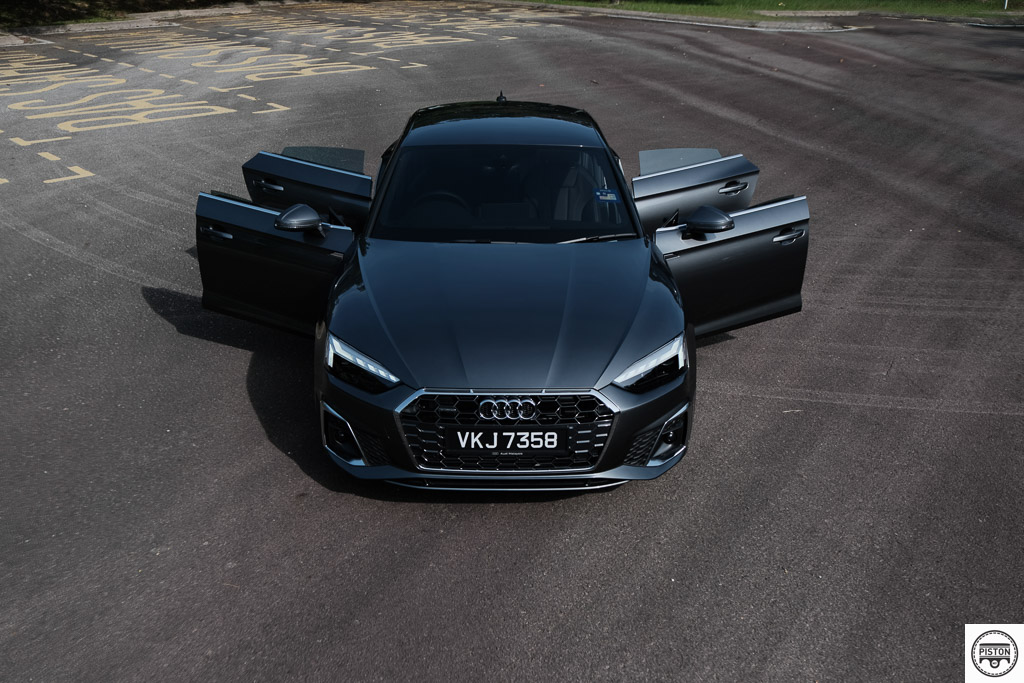 The frameless doors are arguably the best thing about the design of the A5 Sportback. The doors are reminiscent of times of past where frameless doors were cool and extravagant. These days they are found in expensive supercars, in Malaysia at least.
Audi also deserves credit for those hexagonal twin exhaust pipes. Not for the way they look but because they are not just there for show but are actual exhaust pipes. Which is something a lot of car makers love to fake for the sake of design.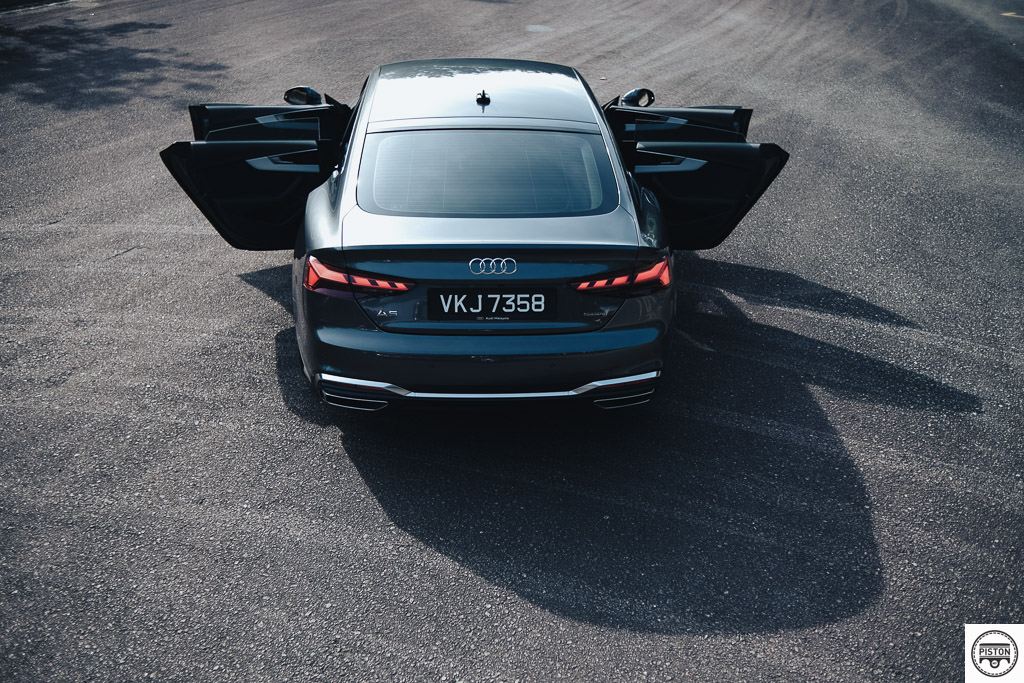 Inside the overall design is simplistic yet functional. And again, in usual Audi form, everything feels well built. Though the buttons and switches are obviously from the Volkswagen parts bin, somehow they feel better in the Audi. It's as if more thought and care was put into assembling the Audi than a Volkswagen.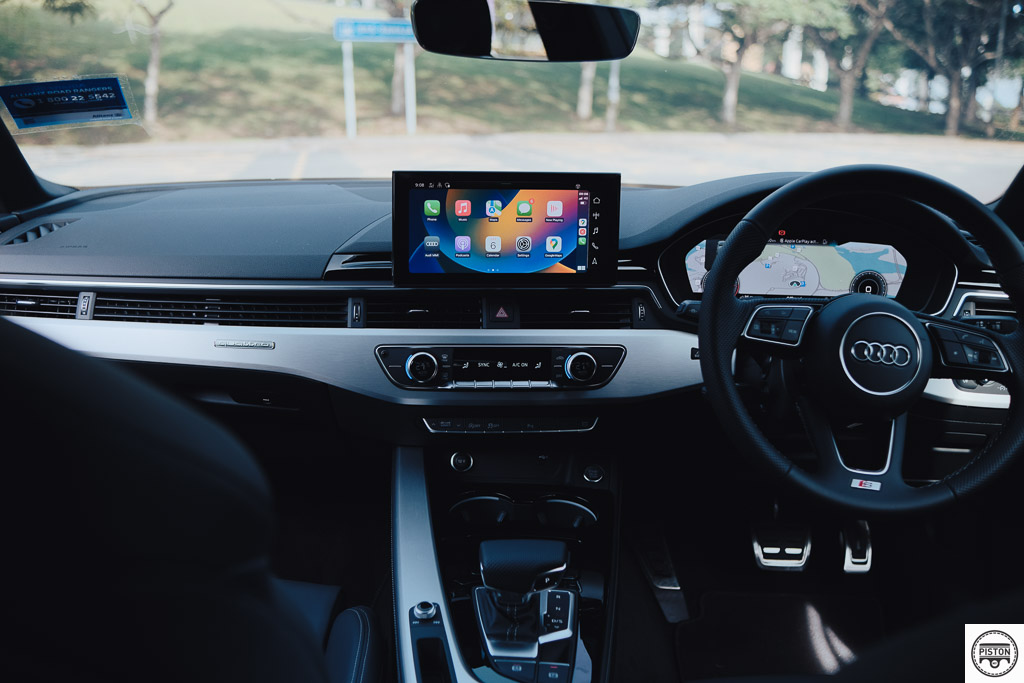 There are annoying buzzes from the dash over uneven surfaces and at certain speeds, but a quick flick of the volume knob fixes that.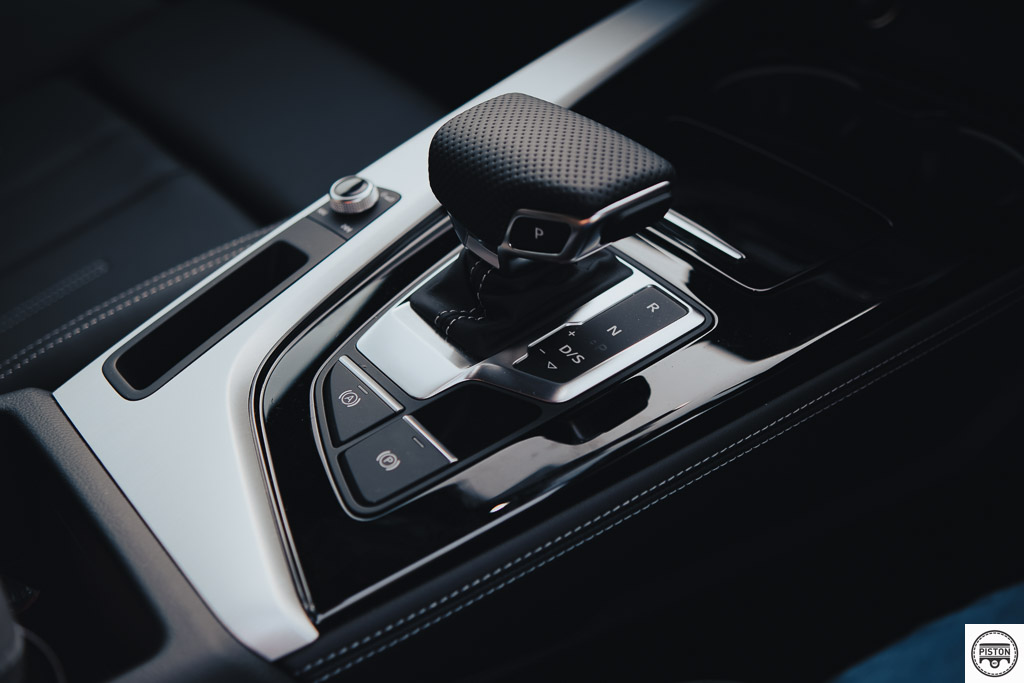 On the topic of knobs, I truly appreciate the fact that the Audi A5 Sportback has not succumbed to haptic buttons like some of the Volkswagen models have. Some of the most basic controls such as air-conditioning and audio controls are still controlled using regular physical knobs. Haptic buttons are horrible especially when you are trying to drive and slide your fingers over the controls at the same time. It is worse if you suffer from sweat palms which makes the buttons completely unusable at times.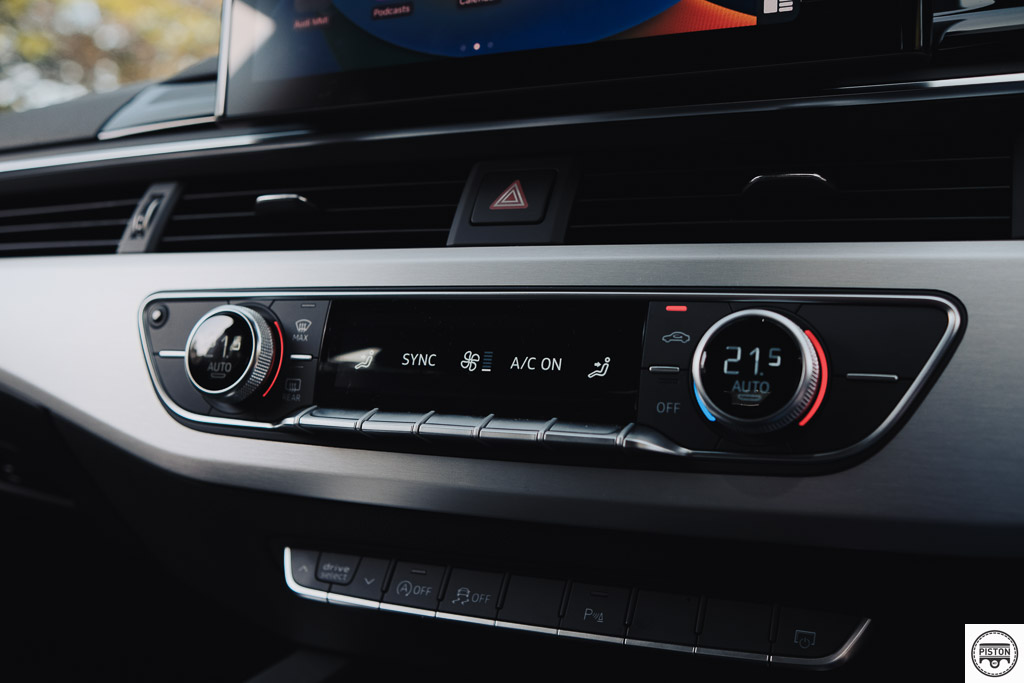 So the fact that the A5 Sportback still uses regular knobs is a great thing. But considering that a number of Audi models have already turned to haptics including the latest RS6, it is unfortunately only a matter of time before the A5 succumbs as well.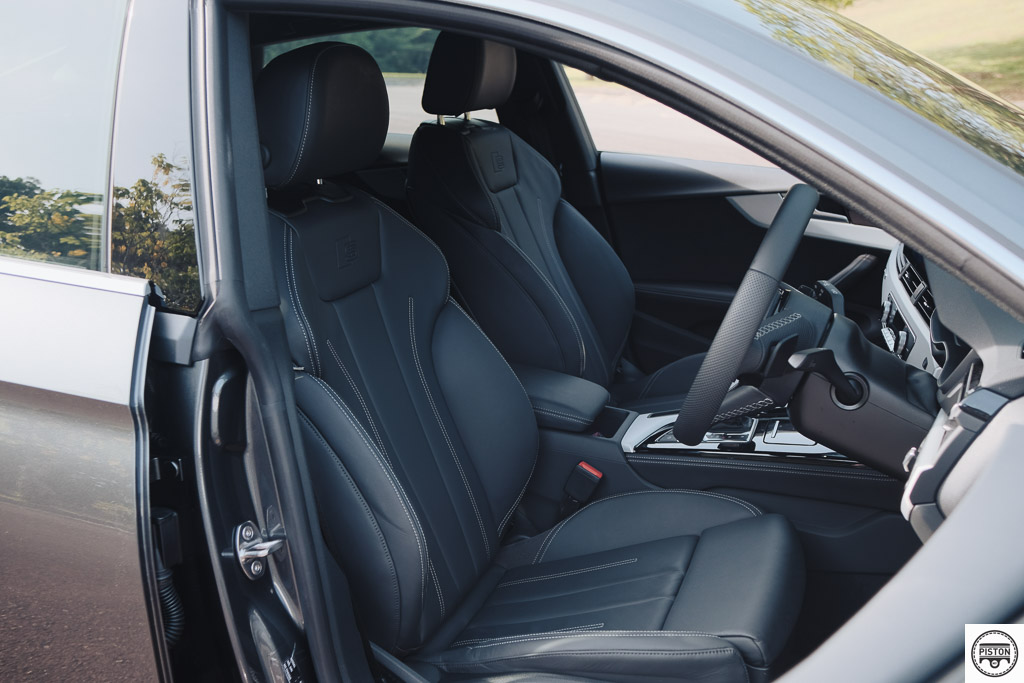 Space too is a little tight. Though there is space in the backseat for a baby chair, a three year old toddler will find little room to stretch his legs. Space in the 465-litre booth though was decent enough for a weekend getaway with the family including space for a small stroller. And though the driver is able to get comfortable for long distance drives, the passenger sitting directly behind a six-foot tall driver wouldn't be left with much.
On the other hand, the software of the Audi entertainment system deserves a special mention as it is one of the easiest to use in the automotive business.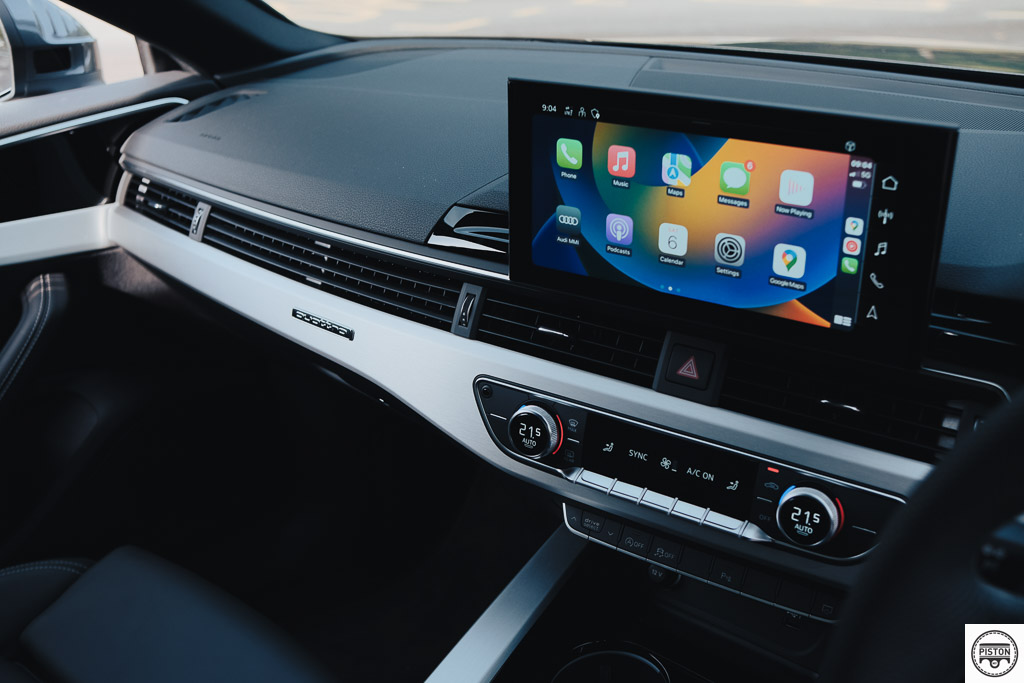 It does not hide instructions behind layers of commands and everything is laid out neat and tidy across large tiles that clearly spell out what they are supposed to do. Some car makers (Mercedes especially) can be over enthusiastic with their programs and there are just way too many commands, which makes it difficult to navigate around. Not in this Audi.
And the fact that it comes with wireless Apple CarPlay and Android Auto is a definite plus point.
The 10.1-inch Audi infotainment system is faultless as is the Audi Virtual Cockpit which is basically Audi lingo for digital meter panel.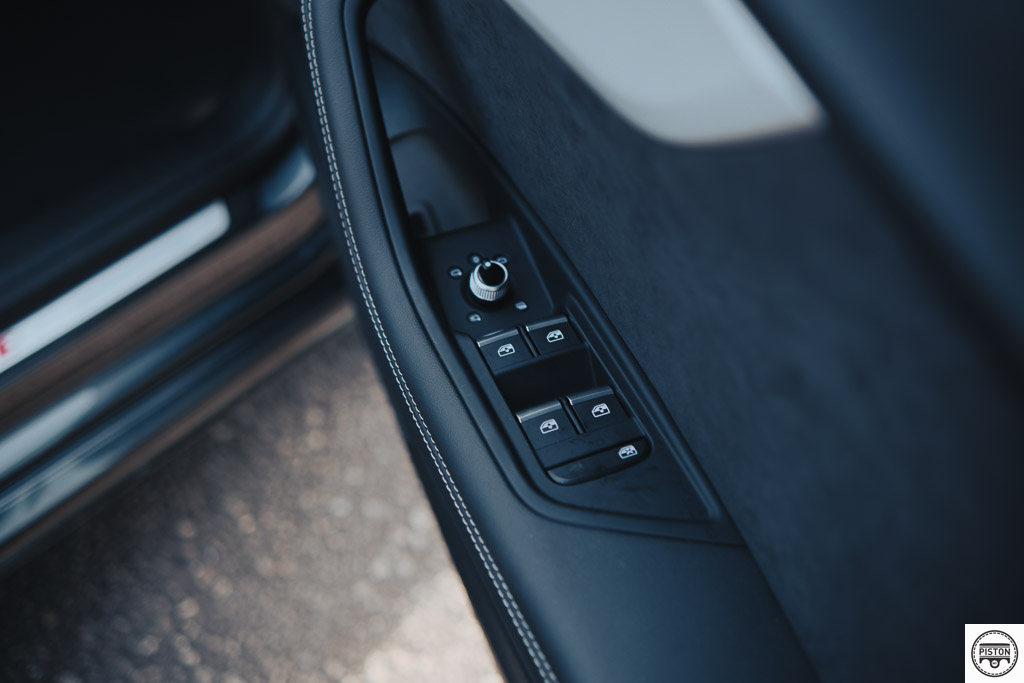 The fully digital meter panel offers three different display styles, each with its own unique style – either basic with minimal information which I like, or Dynamic and Sporty which tries too hard to make it feel like a race car with too much information which can be overwhelming.
Engine & Drive
The A5 Sportback is powered by a 2.0-litre, 4-cylinder, turbocharged engine that is mated to a 7-speed twin-clutch S Tronic gearbox. The powertrain is another one from the Volkswagen parts bin, but that is not a bad thing.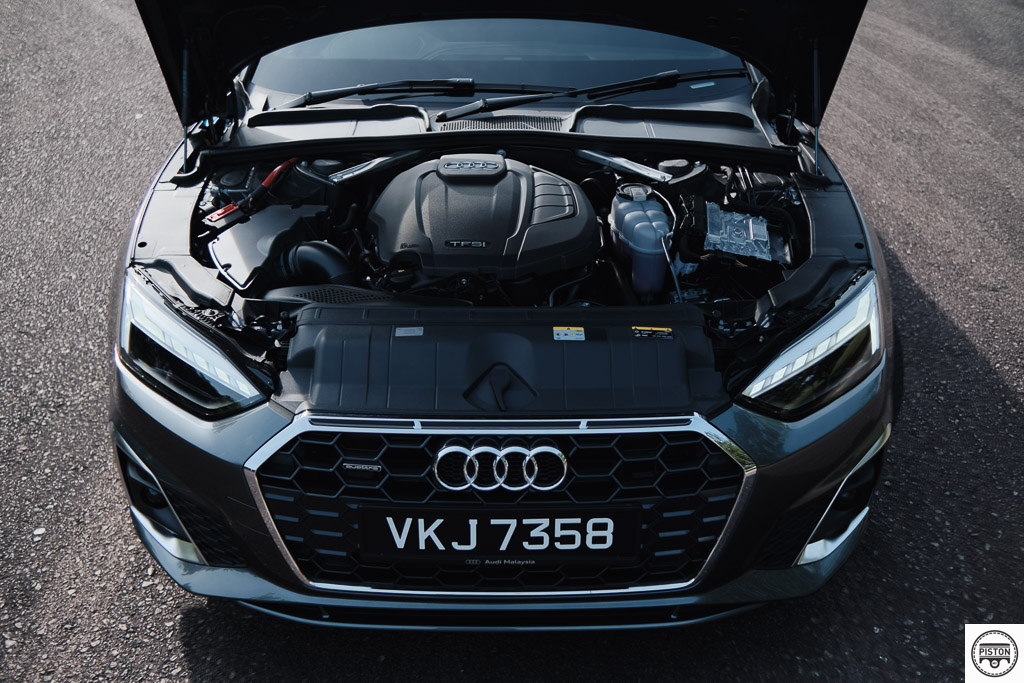 And just as you would expect of any Audi, power is sent to all four wheels. The Quattro system has become synonymous with the German carmaker. Afterall, this single piece of technology catapulted Audi to "Gods of Rally" status back in the early 80s. On the road, this translates to enhanced safety especially when driving through the torrential Malaysian afternoon showers.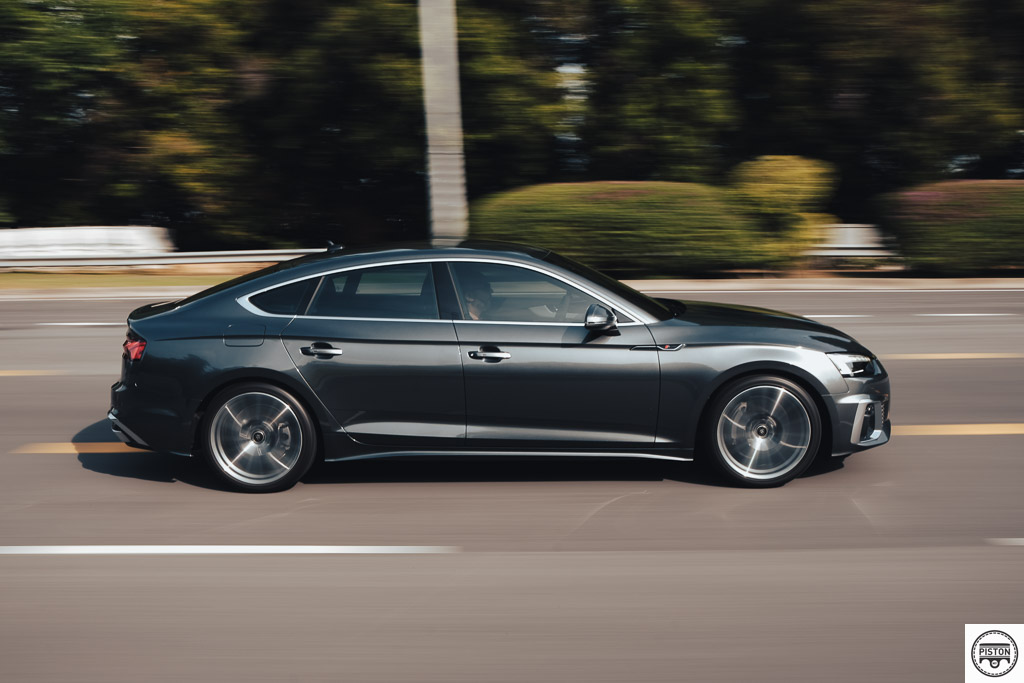 The A5 Sportback also offers five different driving modes which Audi calls Drive Select. Drive modes is not particularly special since a lot of cars offer it now but the one in the Audi has one called Auto, which basically means that the car is able to "study" your driving style and give you the best efficiency or performance depending on the behavior of your right foot. Now that's not something a lot of cars can boast about.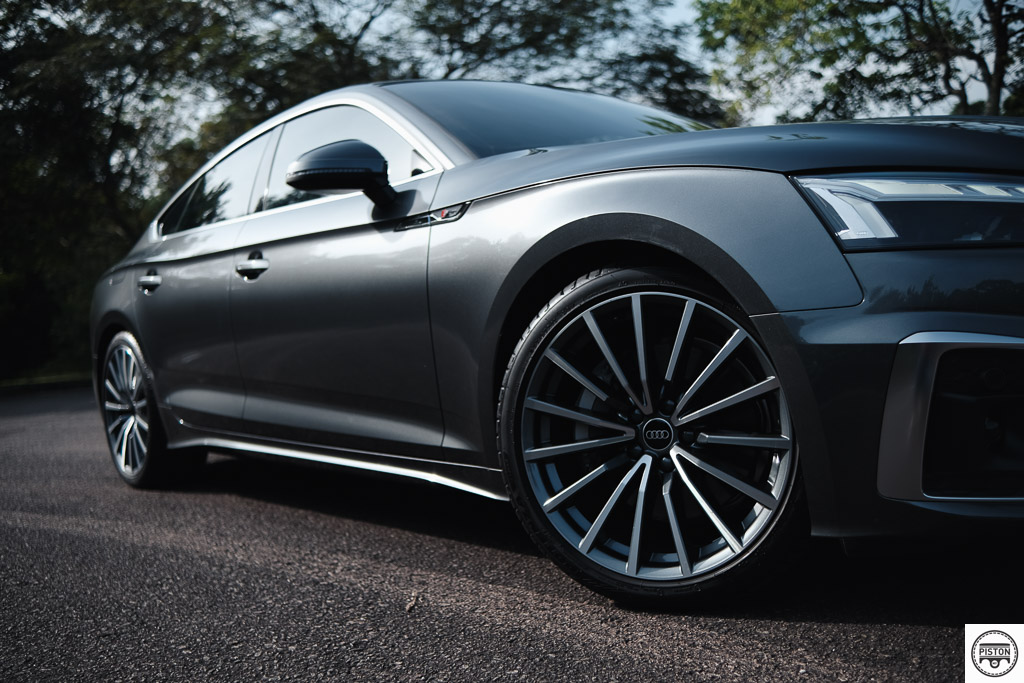 On the move, the A5 Sportback offers a serene interior that not even the 35 profile Bridgestone tyres can intrude on. Now that's saying something as low profile tyres don't have much rubber to absorb noise before it is transferred back to the cabin.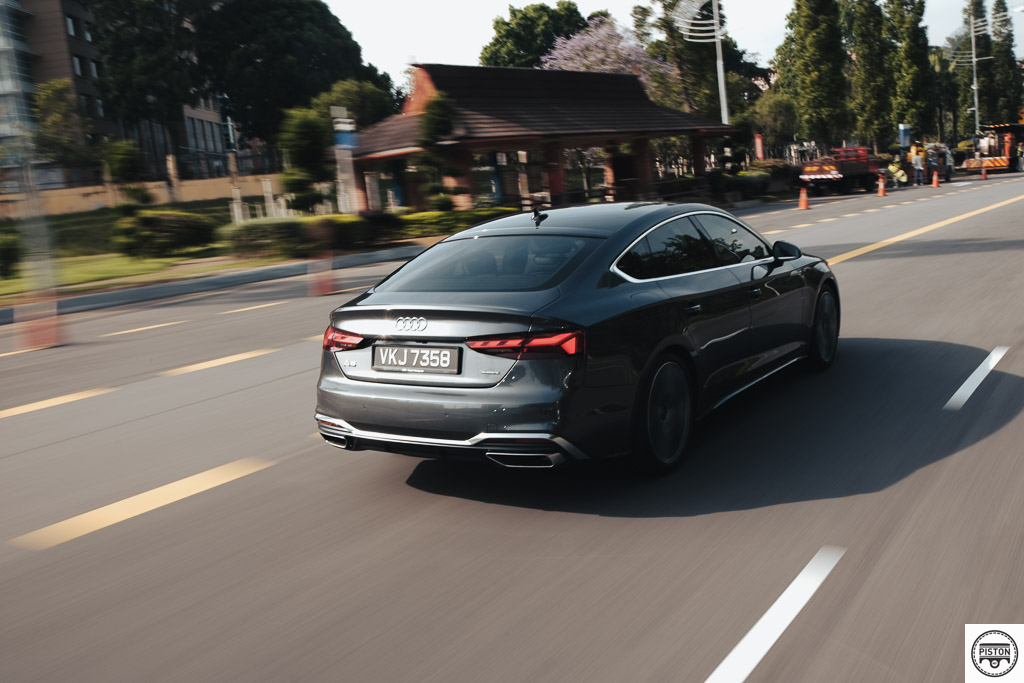 I particularly liked the Jackly & Hyde character of the A5 Sportback. Depending on the selected driving mode, it can either be a laid back and comfortable car, or in Dynamic mode (which is Sport mode), the car engages the driver with a sportier engine note and sharper handling with the accelerator responding to every little throttle input.
Conclusion
There are very few cars in today's market that offer four doors, great looks and a fun driving experience while retaining some comfort and perhaps even space for a small, vertically challenged family. The Audi A5 Sportback has all of that, but at RM460,000, it is its own worst enemy.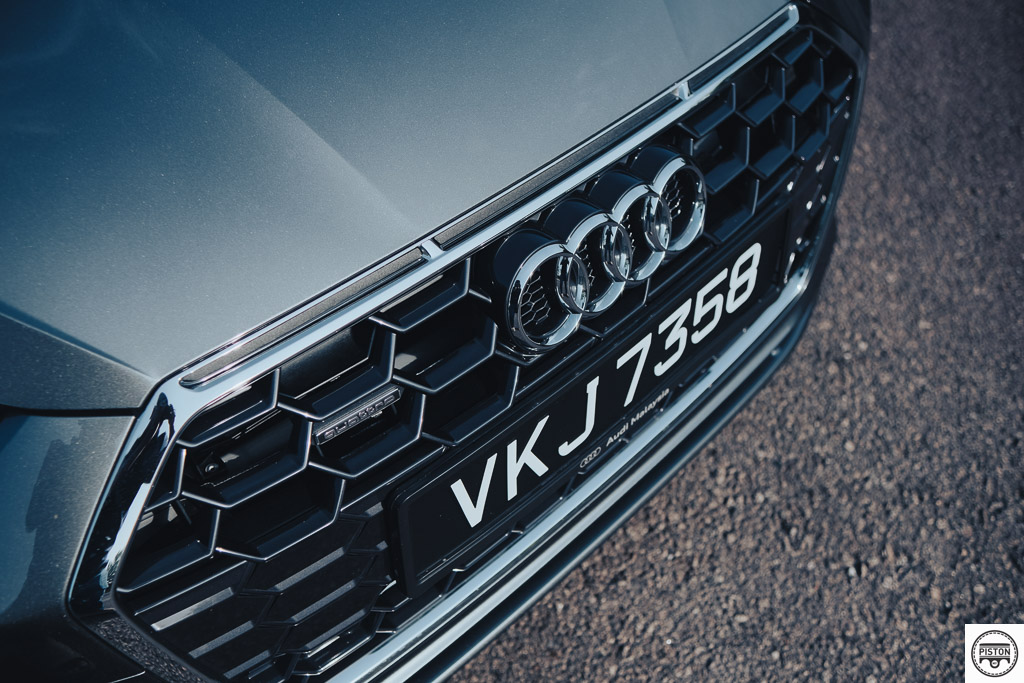 But the price is not Audi Malaysia's doing because the A5 Sportback is one of the few European cars in Malaysia that is actually made in Germany and it shows with the quality of the interior and some of the fit and finishing around the car.
But because it is imported, that simply means that buyers will have to pay the usual mountain of taxes.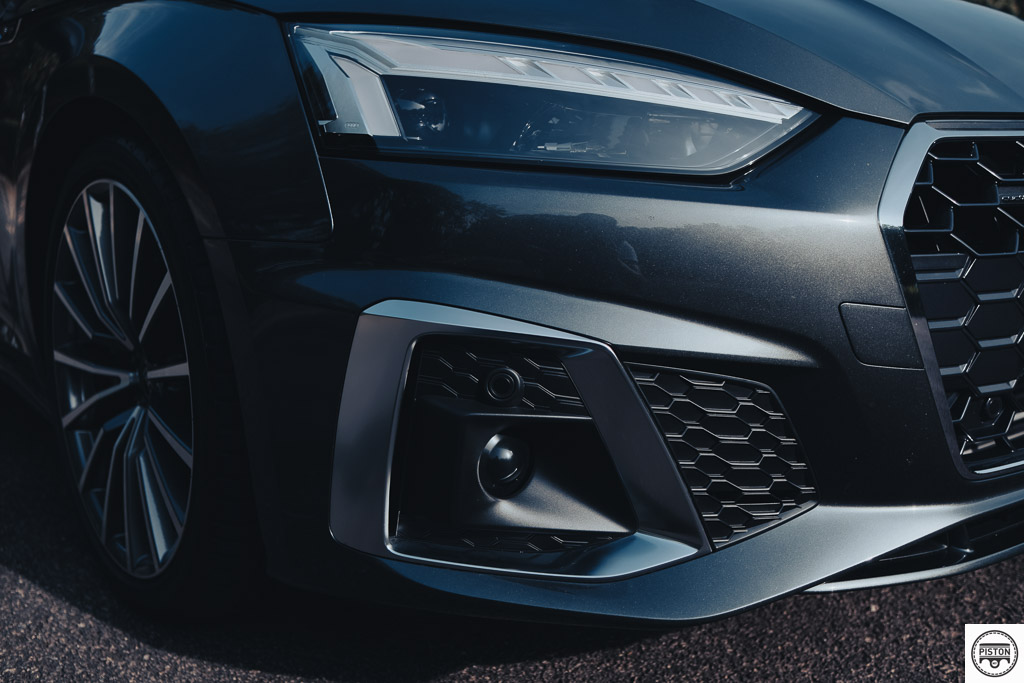 So should you buy it? Well if you like a car that screams style and elegance then of course you should. Just don't pay attention to the automotive classified websites where an A5 Sportback with similar specification sells for a fraction of the price. The only thing going for you then would be the fact that you can rest easy knowing you have an official Audi service centre to turn to should anything turn awry.
Specifications
Engine: 2.0-litre, 4-cylinder, turbocharged, petrol, TFSI
Power: 249PS @ 5000rpm
Torque: 370Nm @ 1600rpm
Transmission: 7-speed S Tronic
Fuel Consumption: 7.1-litres/100 (Combined cycle)
Price: RM460,162 (with Audi Assurance Package)
We like: Stylish good looks, refined interior, fun drive
We don't like: Price