Since the announcement of the next-generation Mustang GT3 race car's development last year, Ford has remained quite silent on the subject. Short footage of track testing sessions and a few cryptic tweets from Jim Farley, the CEO of Ford, have been all we have seen so far, until now.
Ford has officially announced the Mustang GT3 on the eve of the 24 Hours of Le Mans (June 9), detailing plans to race the vehicle in IMSA (International Motor Sports Association) and WEC (World Endurance Championship) beginning in 2024, including Le Mans the following year.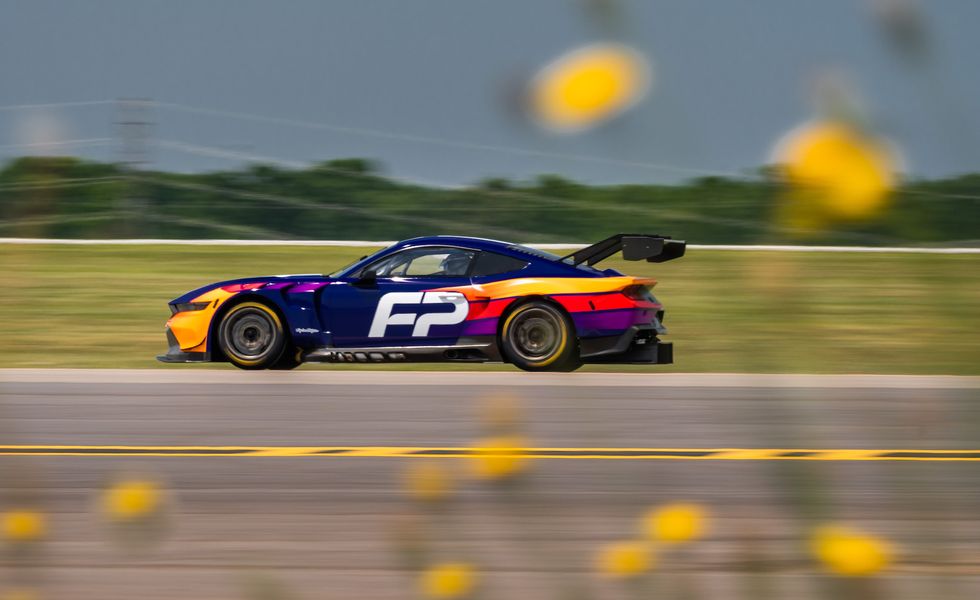 The Mustang GT3 is powered by a 5.4-liter Coyote V8 that has been tuned to GT3 specifications and is based on the new Ford Mustang Dark Horse road car performance trim. It will therefore weigh between 1200 kg and 1300 kg, and it will have a power output of 500 to 600 hp. The GT3 has a carbon fibre body, a rear-mounted transaxle, double wishbone suspension, and high aerodynamics, unlike the road-going Mustang.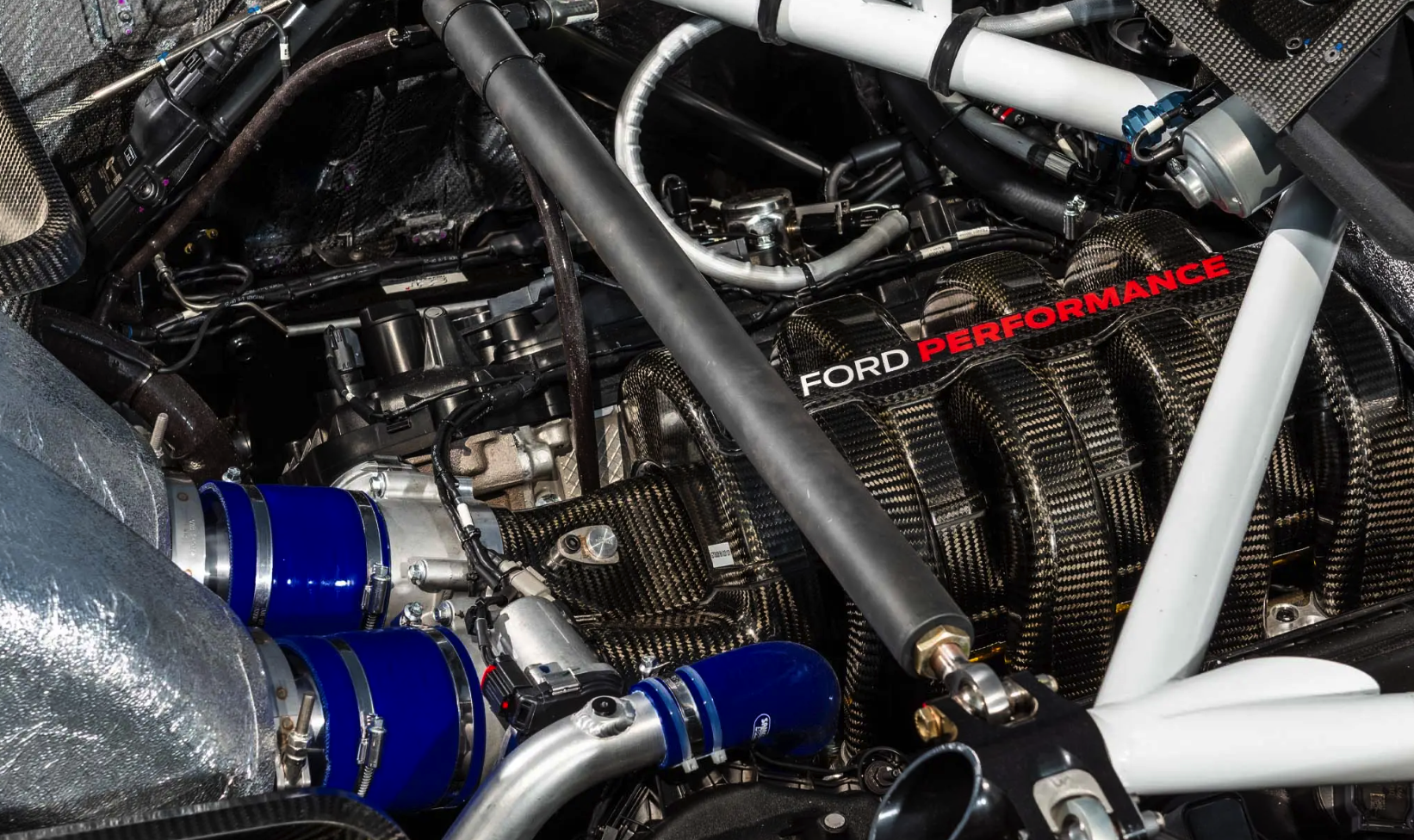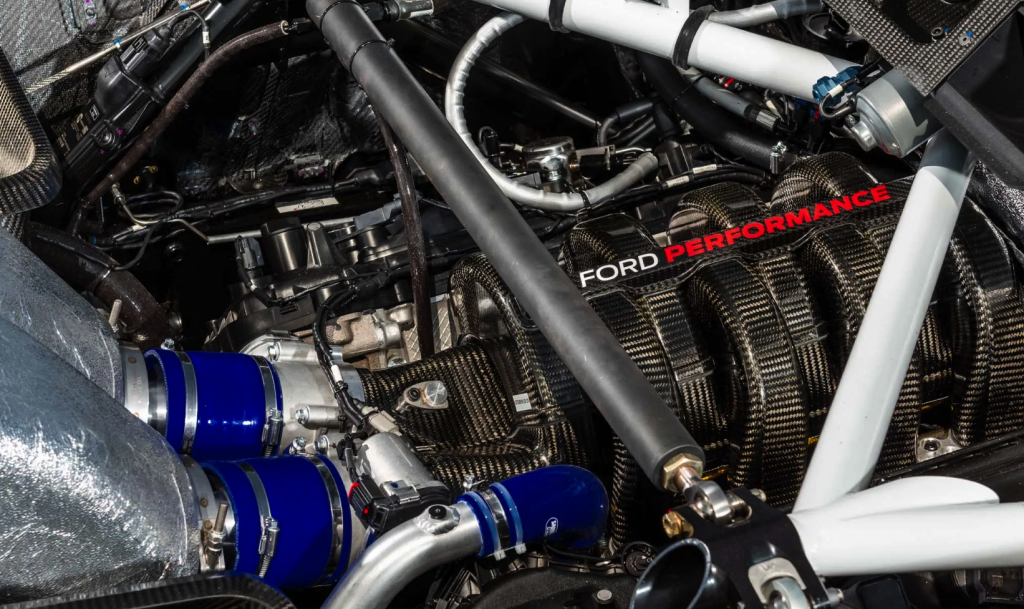 Ford Performance will support a factory team competing in the GTD Pro class (GT Daytona) in the IMSA that is run by Multimatic Motorsports. Longtime German customer team Proton Racing will race the Mustang GT3 in the WEC against vehicles like the Aston Martin Vantage AMR GT3, Porsche 911 GT3 R, and Ferrari 296 GT3. As a result, the Mustang will make its return to the 24 Hours of Le Mans in 2024, nearly three decades after its last appearance.
Along with various partners, the Ford Mustang GT3 project is now being developed. The vehicle will be built in part by the Canadian automotive engineering company Multimatic, with the engines being put together by Ford's WRC partner M-Sport. Ford Performance gets a new logo as part of this announcement that is more simpler than the previous one.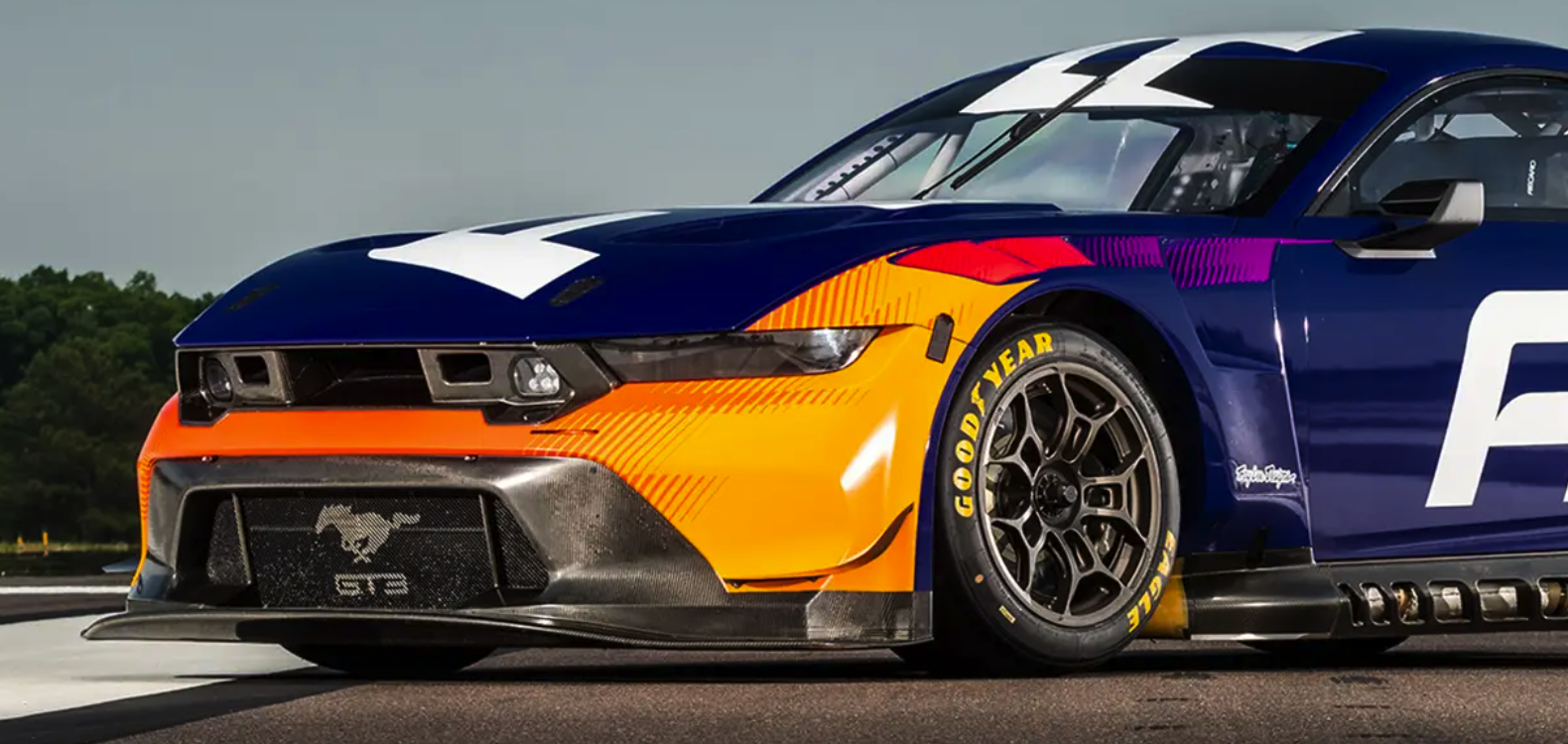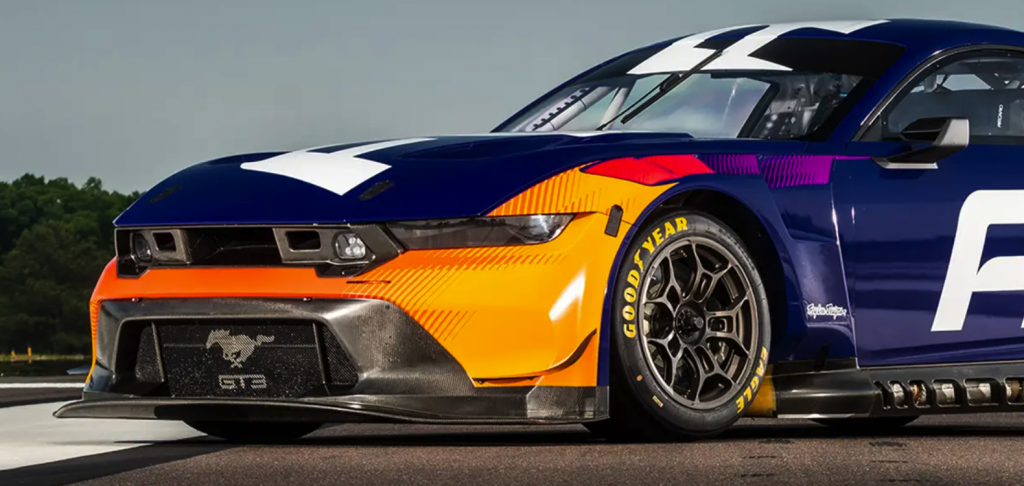 In January of next year, the Mustang GT3 will compete in the 2024 Rolex 24 at Daytona. Ford, or at least Farley, has publicly discussed developing a road-legal version to create the ultimate performance Mustang.