Prior to its official debut on June 26, Toyota has teased the next-generation Toyota C-HR, which features a bumper-width rear light bar and an illuminated rear logo.
The totally redesigned small SUV is ready to compete with models like the Nissan Juke and Kia Niro, going upmarket by adding a plug-in hybrid powertrain to its lineup. The Japanese company describes it as "edgy" and "sophisticated."
Recent pictures of the car being tested on public roads appear to reveal the ultimate production model, which should mark a significant shift from the current version.
The Mk2 C-HR, which is scheduled to go on sale by 2024, will be a near relative of the new Toyota Prius, sharing the same TNGA platform and being offered with a similar selection of parallel-hybrid and plug-in hybrid powertrains.
The latter is said to have a PHEV configuration similar to the Prius, partnering a front-mounted, 158-horsepower electric motor with a 2.0-litre, four-cylinder petrol engine to produce a total of 221 bhp. That's a 40bhp boost over the current (2.0-litre parallel-hybrid) C-HR.
An 80 km electric-only range would be feasible if the C-HR also uses the 13.6kWh battery from the Prius (which would likely take advantage of economies of scale and reduce costs).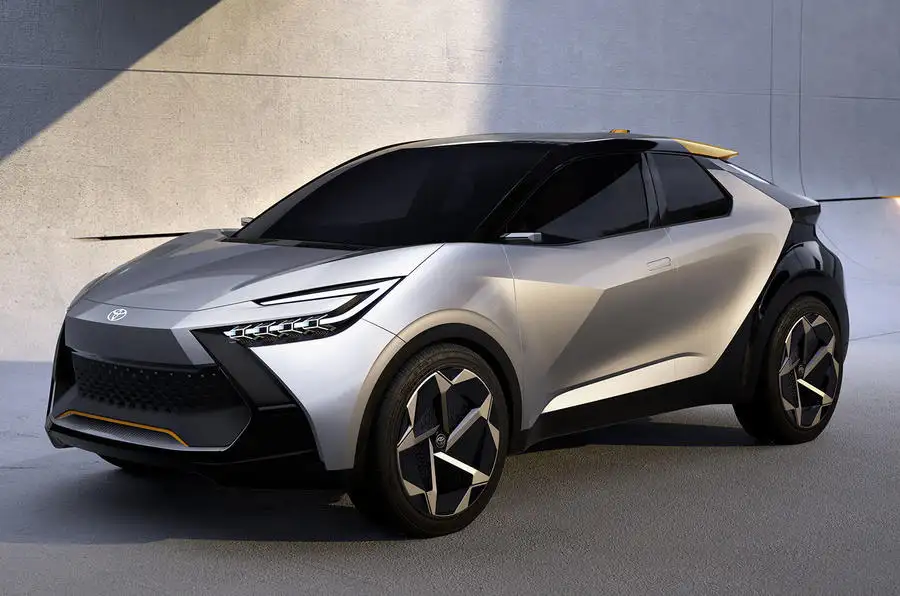 Although the darkened teaser photo obscures how similar the concept of the production car will appear, it is obvious that the C-shaped headlights and wraparound rear light bar will make it to the showrooms.
Because of the C-HR's relatively unreasonable price and subpar specifications, it never really caught on in Malaysia. So will we see the C-HR make a comeback in Malaysia?