For the second time in five years, Rolls-Royce Motor Cars London, part of Vincent Tan's H.R. Owen Group, has been voted Rolls-Royce Global Dealer of the Year.
H.R. Owen, which is owned by the Berjaya Group, is Britain's leading luxury motor dealer group, representing some of the world's most sought-after premium car brands – Bugatti, Rolls-Royce, Aston Martin, Bentley, Ferrari, Maserati, Lamborghini, BAC, Rimac, Czinger, Hennessey and Radford.
The London dealership also made history by becoming the first to win three accolades in a single year, taking Regional Sales Dealer of the Year and Regional Whispers Dealer of the Year. The annual awards, announced in a series of in-person and virtual events, recognise the achievements of the global network of Rolls-Royce showrooms in providing great service and experiences to their customers.
This honour follows the first full year of residence in Rolls-Royce Motor Cars London's new Mayfair home, which became the world's first retailer to adopt a new more immersive client experience, reflecting Rolls-Royce's growth as a global luxury goods brand.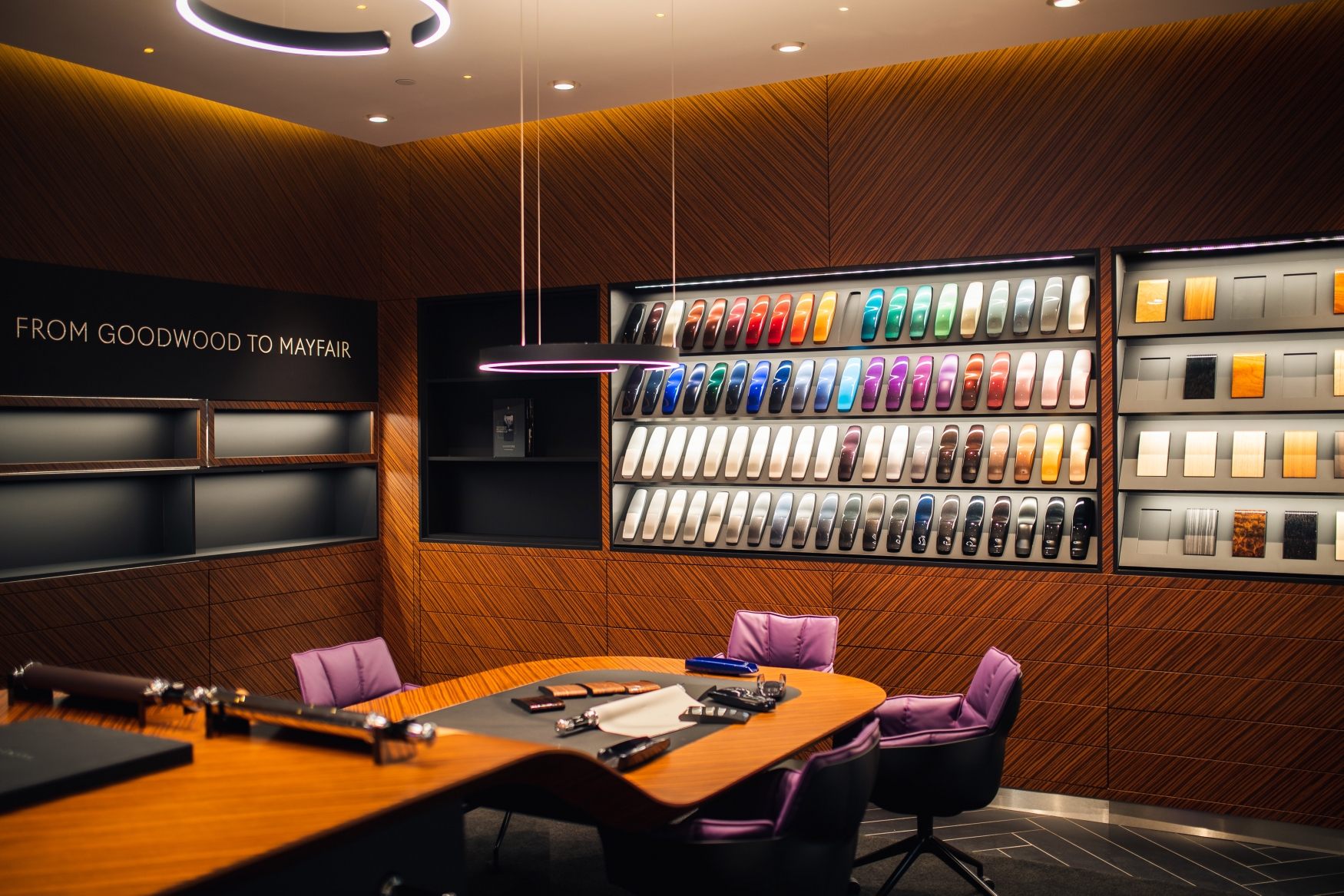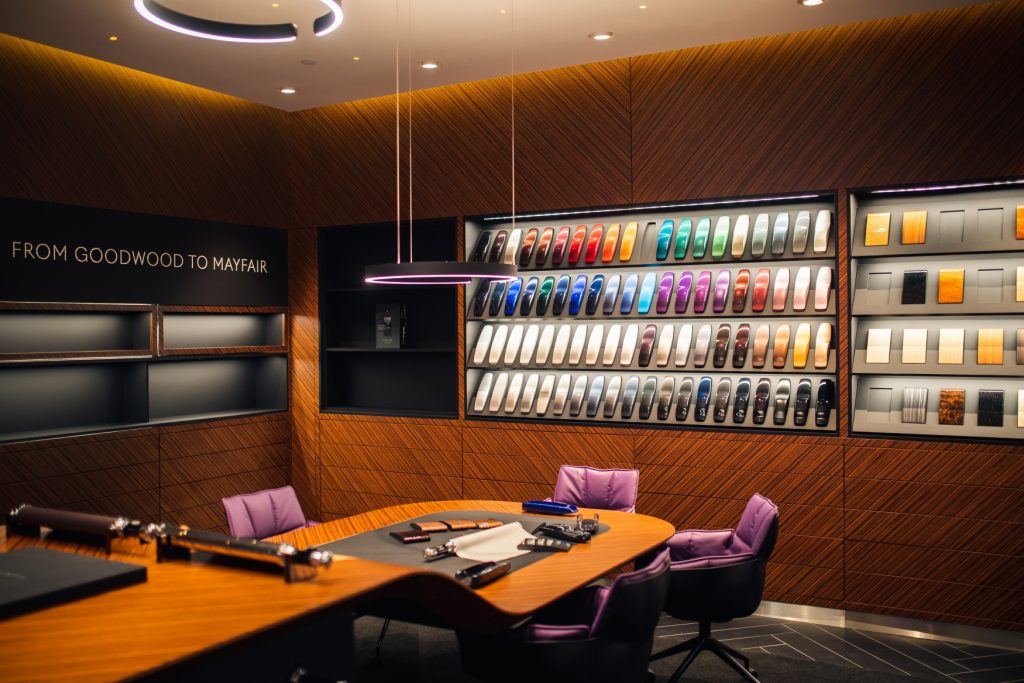 The new showroom's interior design is inspired by a luxury Galleria shopping experience. Each Rolls-Royce model has its own dedicated room, which is framed and presented to reflect its own personality and identity. Depending on the product, a kinetic lighting arrangement illuminates the space where clients receive delivery of their commission, employing varied sequences and orientations to create a stimulating ambience.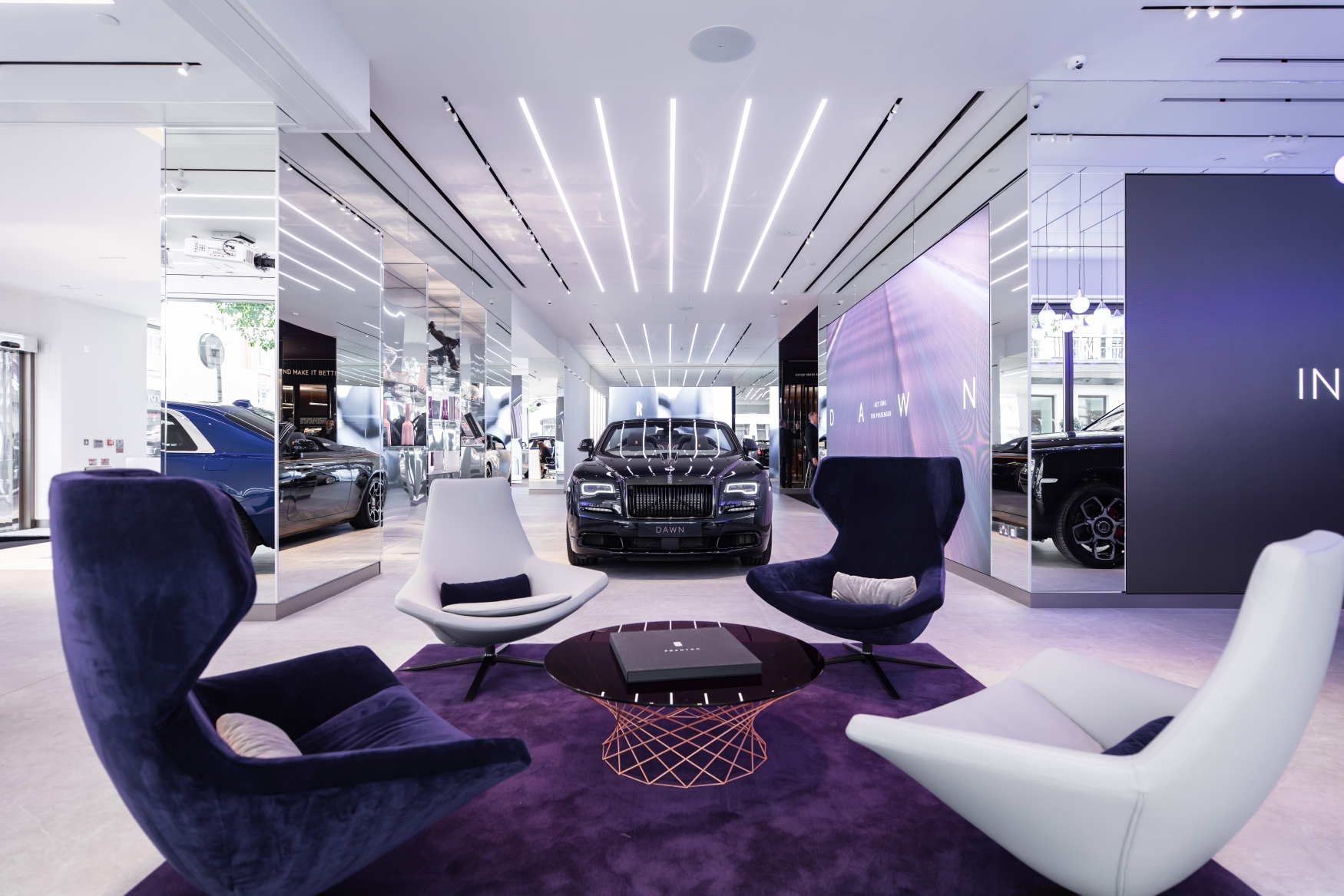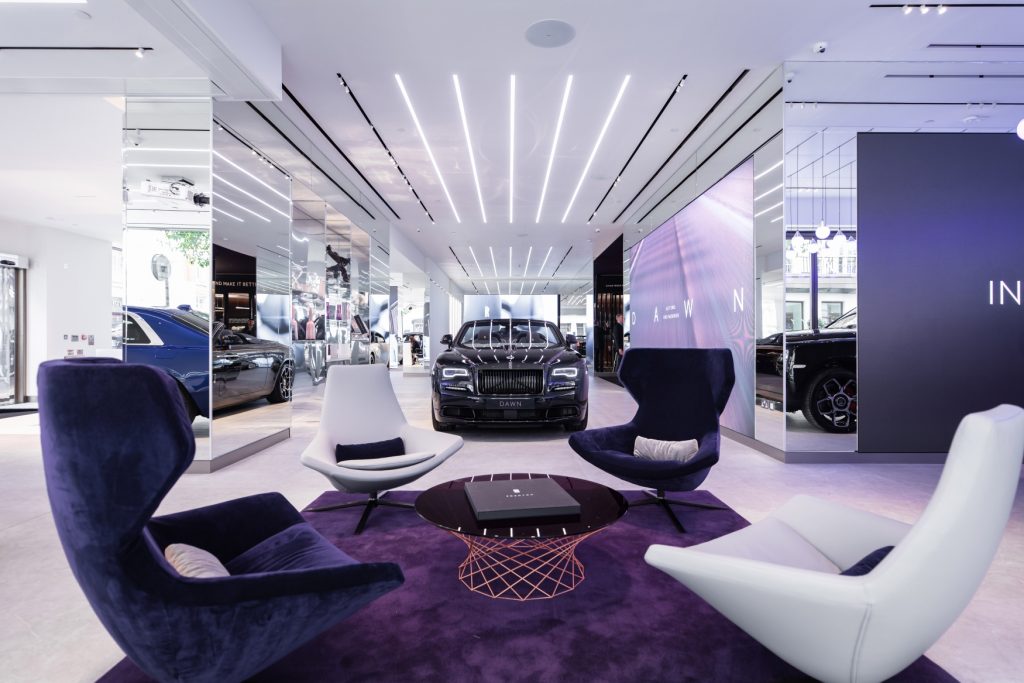 The Global Dealer of the Year Award, which this year was shared with Rolls-Royce Motor Cars Philadelphia, honours ongoing performance in all areas of the business, not just sales. Dealers are assessed based on their performance in ownership services, marketing activities, and customer involvement, and Rolls-Royce Motor Cars London performed so well that it received well over 100% in all categories. In addition, the store was named Regional Whispers Dealer of the Year and Regional Sales Dealer of the Year.