Several hours after the Austrian Grand Prix, the FIA (Fédération Internationale de l'Automobile) handed down 12 penalties to eight drivers following an investigation into new track limit breaches after Aston Martin filed a protest.
Track limits are the white lines that define the border around the outside of a circuit. If a driver crosses the line with all four wheels, they are considered to have violated track limits. Drivers are required to use the track at all times and are not permitted to leave it without a valid reason.
Due to this, 47 laps of the Austrian GP qualifying were discarded due to track limits. Sergio Perez was responsible for three of them after failing to set a competitive lap time in Q2 and missing Q3 for the fourth straight Grand Prix.
However, there is a different warning/penalty strategy used in the race. Race control issues a warning to a driver after their first two infractions of the track regulations. The black-and-white flag is shown to the driver after a third infraction, serving as a kind of last warning.
They are reported to the stewards and given a five-second time penalty if they cross the white line a fourth time. Additional violations will result in longer time penalties; for instance, AlphaTauri's Yuki Tsunoda forfeited 10 seconds on Sunday for seven offences.
The FIA stated that well over 1200 instances where a car was reported as potentially leaving the track, which kept the stewards extremely busy.
Rivals Carlos Sainz, Kevin Magnussen, Alex Albon, Logan Sargeant, Pierre Gasly, and Hamilton were all given five-second time penalties for their individual breaches at the Grand Prix.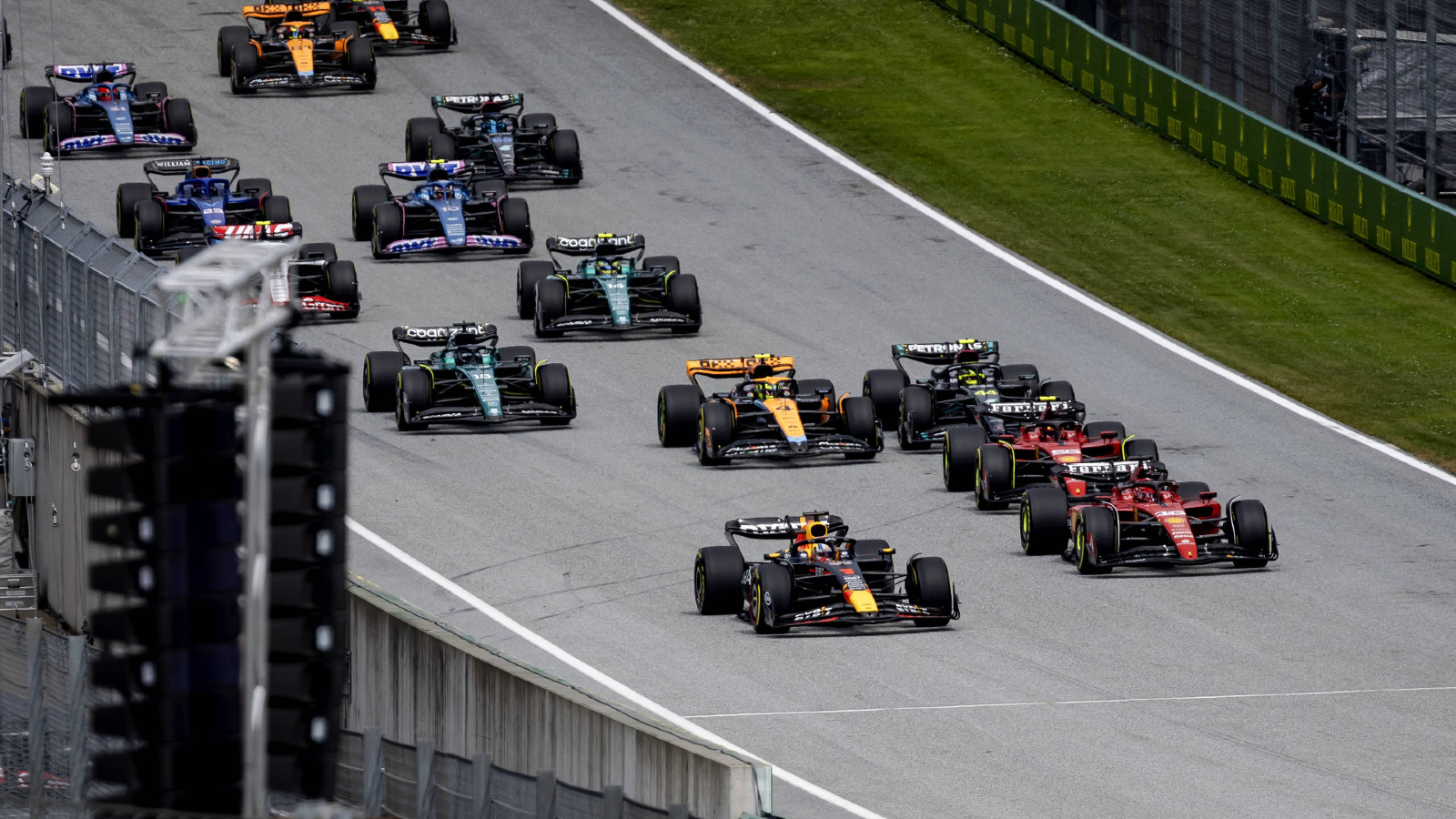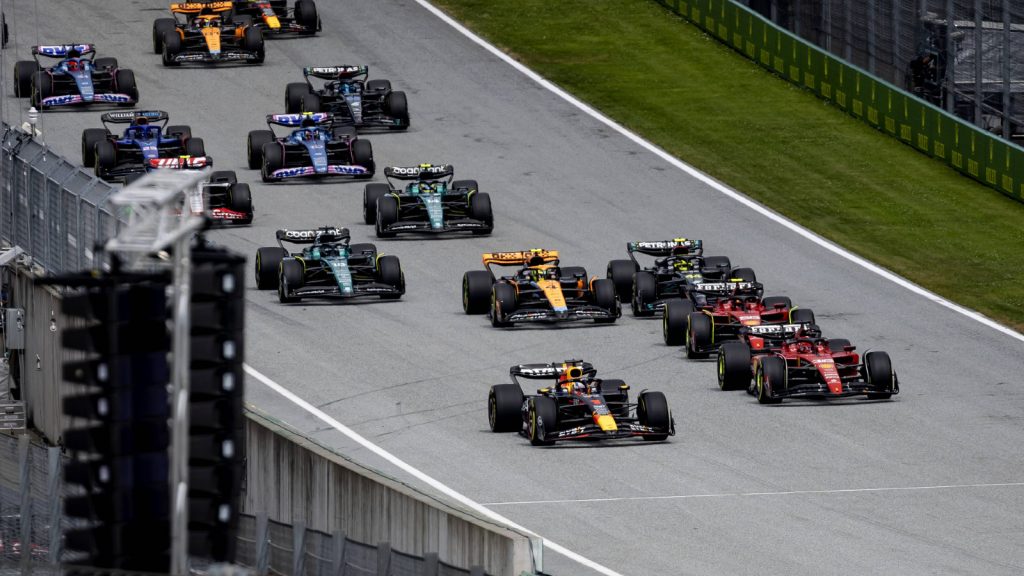 After the race, 10-second time penalties were added for Sainz, Hamilton, Gasly, Albon, and Sargeant. Esteban Ocon had four penalties totalling 30 seconds, while Nyck de Vries received one for 15 seconds and Tsunoda, another member of the AlphaTauri squad, received a 5-second time penalty.
The white-line regulation was in place last year as well, but the FIA's improved enforcement of it is the only explanation for the exponentially higher rate of deleted times and penalties in 2023.
It is quite likely that there were not significantly more offences this year than last, but rather that a more aggressive policing strategy has revealed more of them. The mechanism for handling that—noting the offences, reporting them, reviewing them, and penalising them (or not)—has been overloaded as a result. It's most likely that some things were missed because there wasn't enough time to review everything.
It is debatable whether it puts an end to the Austrian Grand Prix result because any team that lost may choose to contest their late penalties. It most certainly won't end the larger discussion regarding track restrictions.
In order to address the issue for future events the FIA will renew its recommendation to the circuit to add a gravel trap at the exit of Turns 9 and 10. They note that while this is not a straightforward solution in relation to other series that race here, it has proved to be very effective at other corners and circuits with similar issues.