While Chery may have not have enjoyed a good brand perception 20 years ago, they have improved and now have the numbers to support R&D to develop their own technologies and invest in the most advanced manufacturing techniques to attain excellent quality.
Chery recently launched the Omoda 5 and the Tiggo 8 Pro and we were taken away by the pricing! For this article we will focus on the Omoda 5. It aims to compete with cars like the Honda HR-V and Proton X50 in the lucrative B-segment crossover market.
The Omoda 5 comes in two variants: The Omoda 5 C (comfort) and the Omoda 5 H (honor).
The Omoda 5 measures at 4400 mm in length, 1830 mm in width and 1588 mm in height and is capable of seating 5. It is built on the Modern T1X Platform. All variants include split LED headlights and 18-inch black alloy turbine wheels.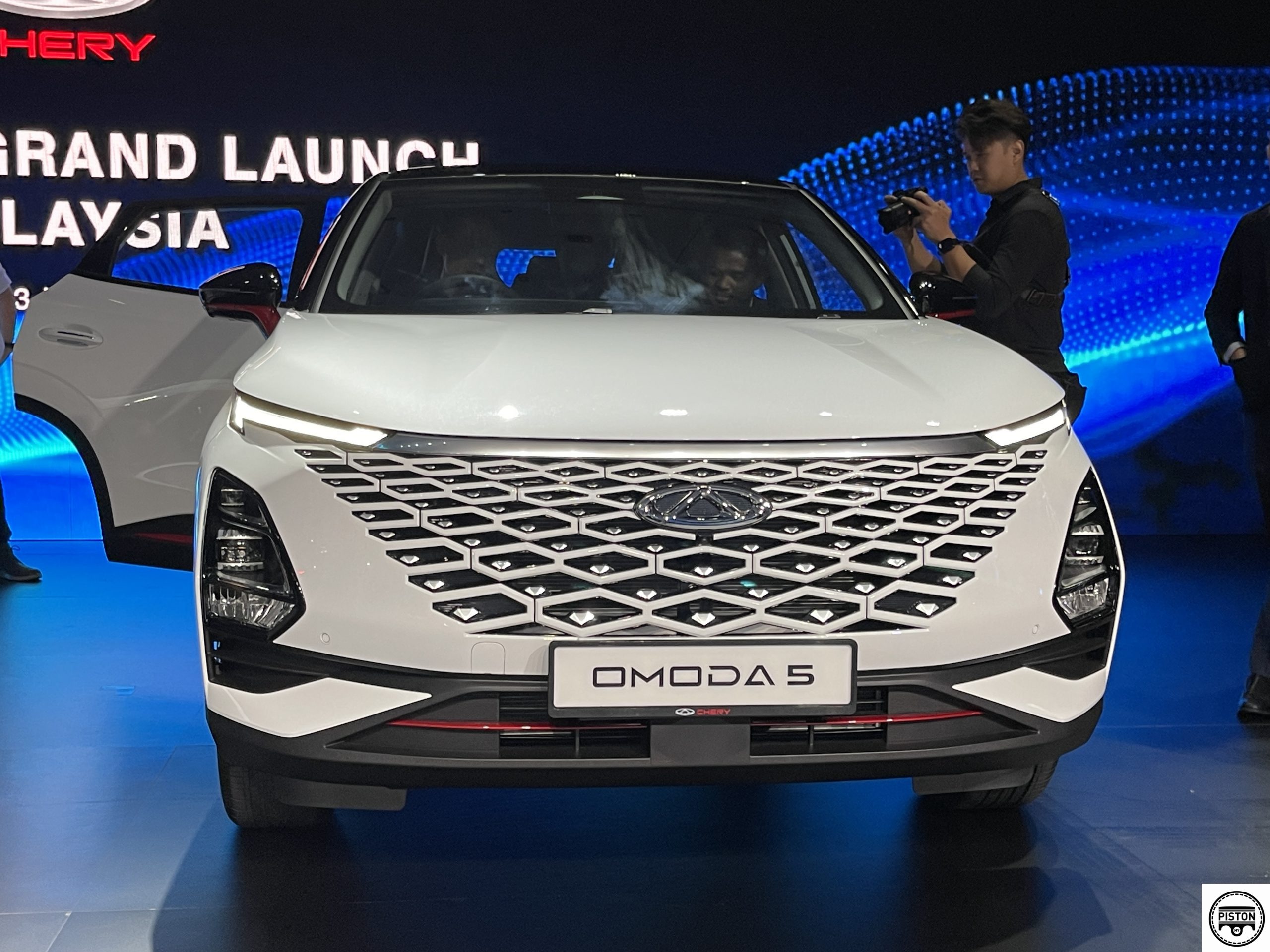 The black roof and red accents on the wheels, side skirts, tailboard spoiler and lower front air intake distinguish the H model. Along with sequential indicators, it also has an animated welcome sequence for the headlights and taillights.
What's really eye catching is that diamond-patterned grille on the front. The LED headlights seamlessly blend into it giving it that "futuristic" look that Chery claims it has.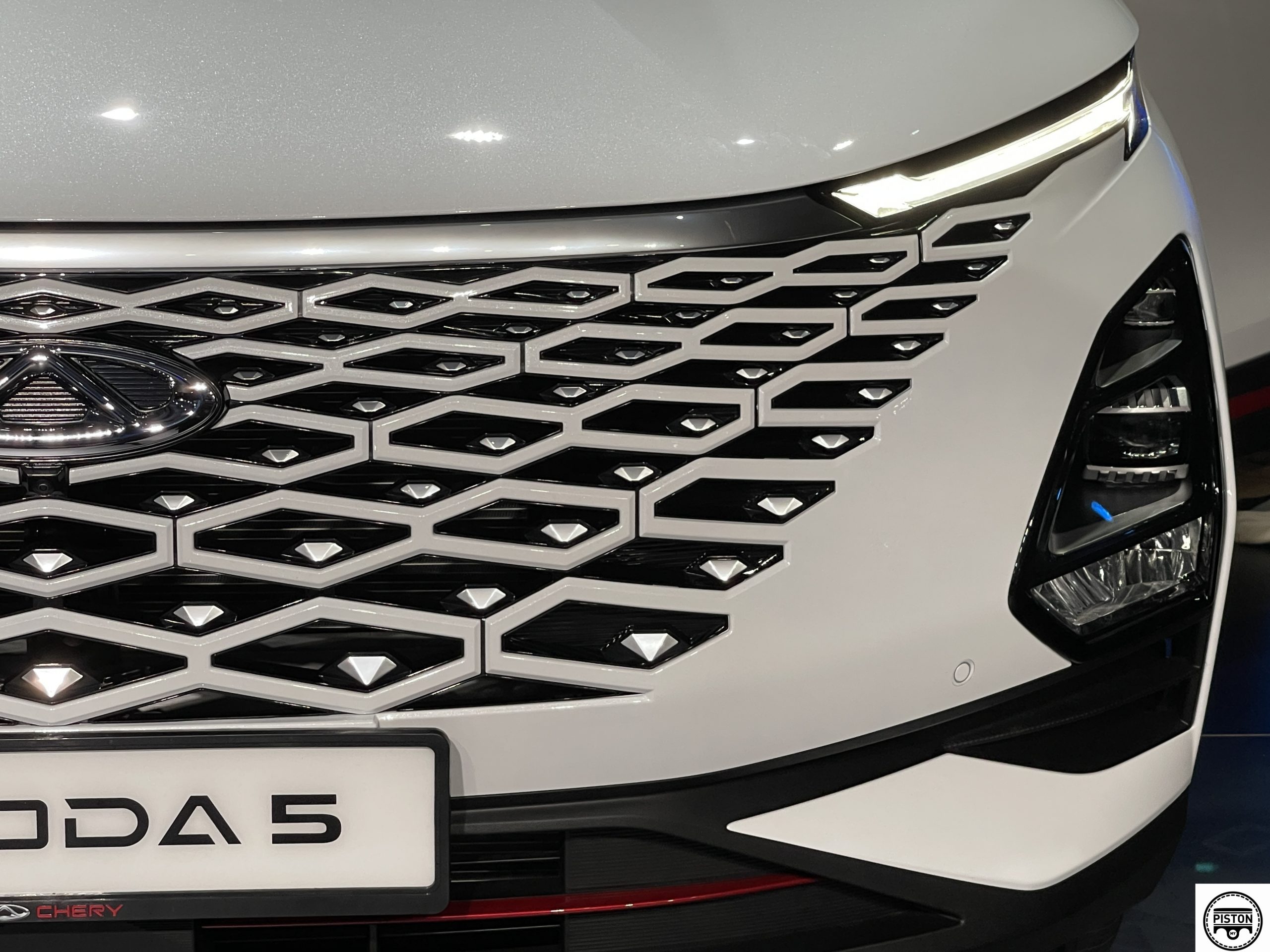 There are only three colour options available: Khaki White, Phantom Grey, and Dark Black. Red accents are used, as noted, on H models. A black roof is also an option if you choose a white H.
That "futuristic" theme continues into the cabin where you will find a dashboard that is dominated by twin 10.25-inch displays for instrumentation and infotainment. Something you usually see in a Benz. Apple CarPlay, Android Auto, and a voice control system are included as standard on both variants.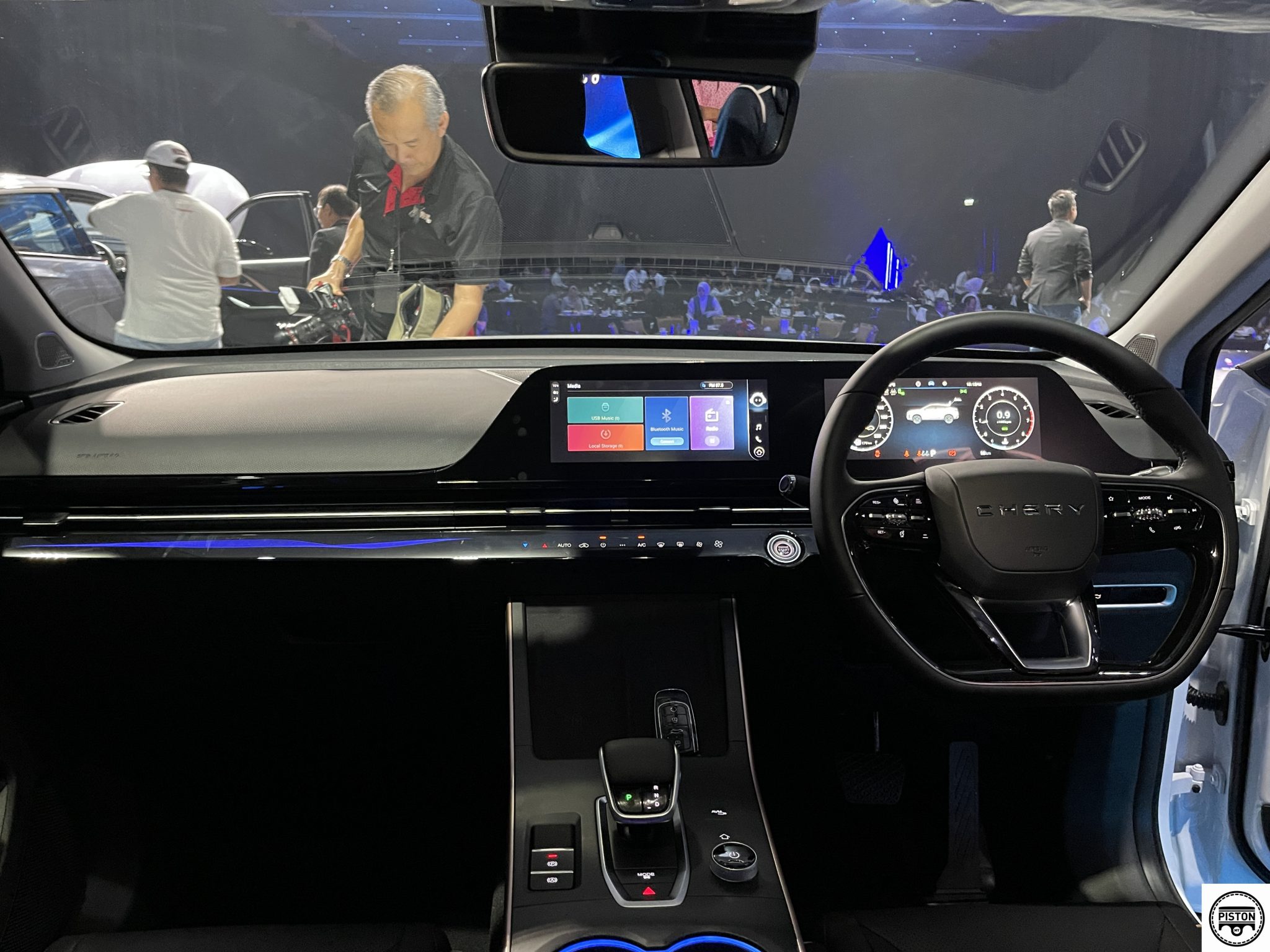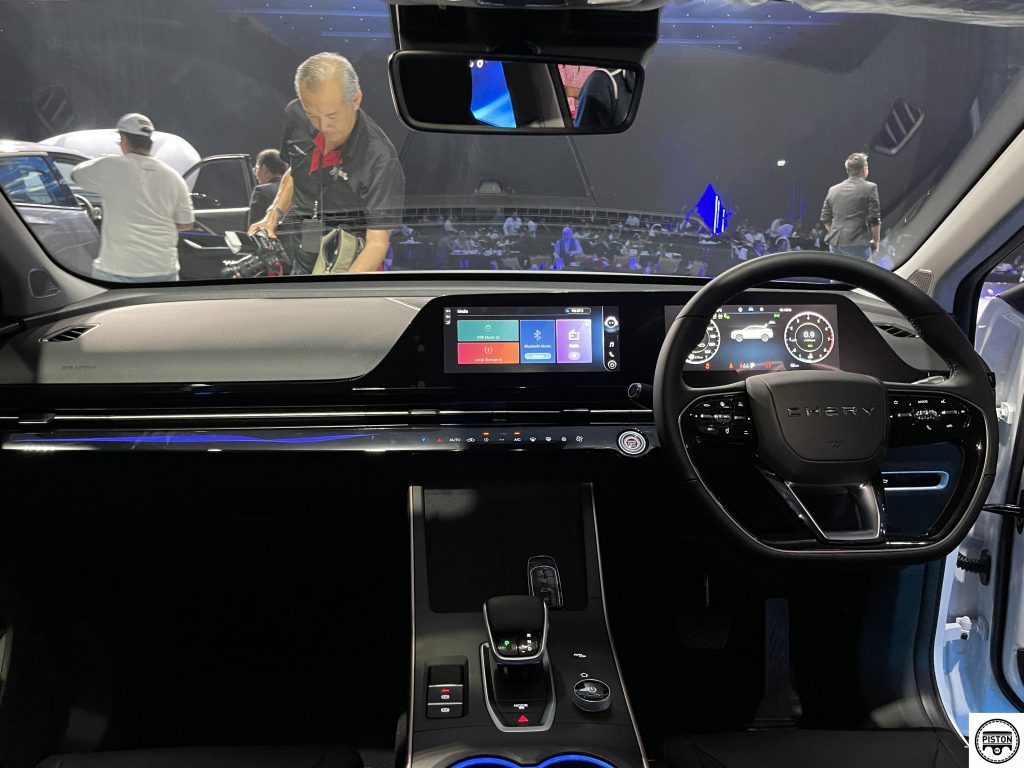 For that price tag, the interior surprisingly offers a lot. All versions come equipped with 64-color ambient lighting, keyless entry, remote engine start, dual-zone automatic climate control, Qi wireless charging, and acoustic glass windscreen that absorbs noise.
Full faux leather upholstery, a sunroof, and an eight-speaker Sony sound system are all added to the top-spec H model in place of the fabric combination, manual sunshade, and six unbranded speakers in the C variant. In addition, the front seats in the H are heated and motorised (the C's are manual). A 360-degree video system is also there for easy parking.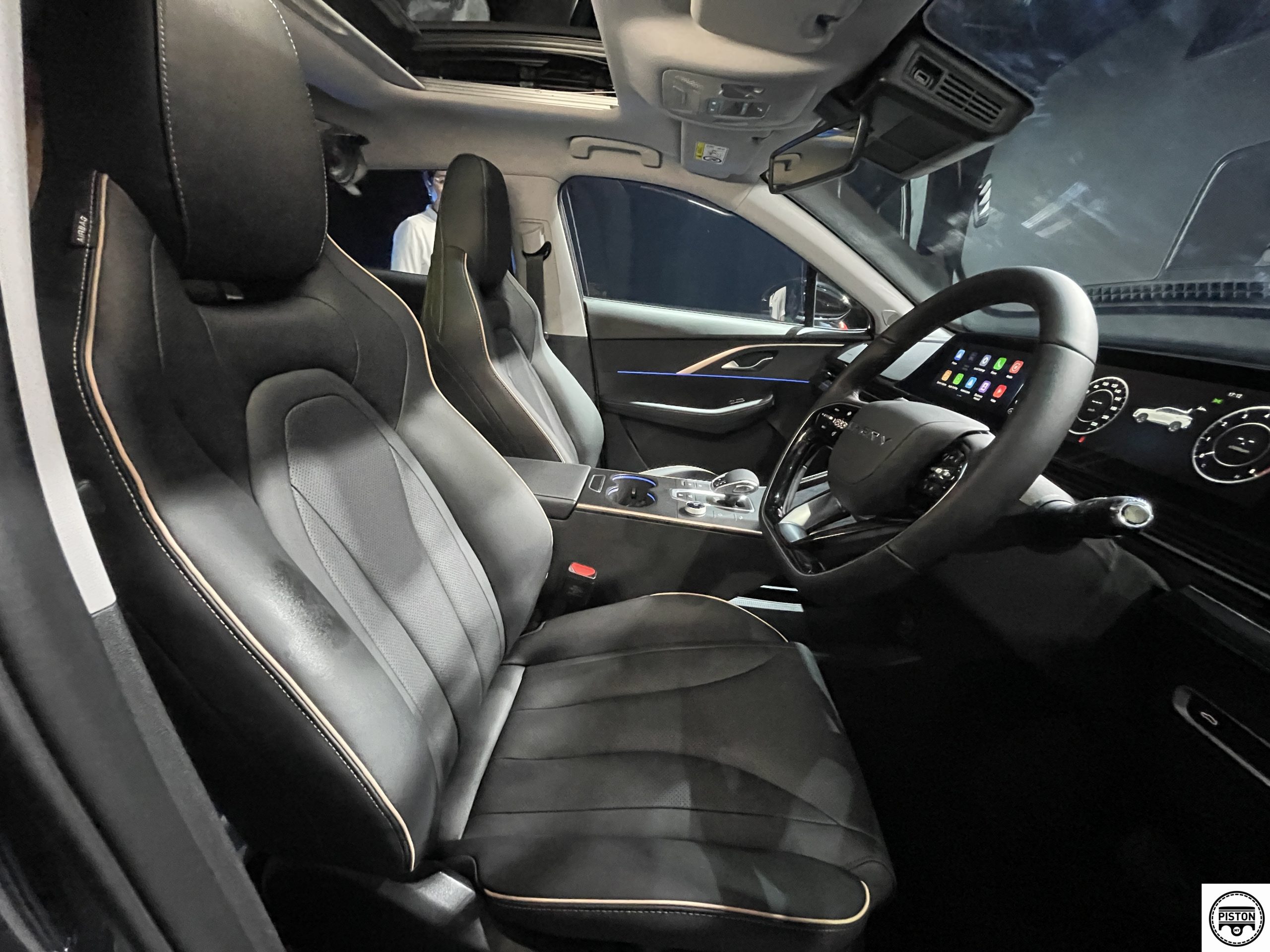 Although you can increase it to 1,075 litres by folding the back seats, the Omoda 5's 360 litre small boot is one of its set backs.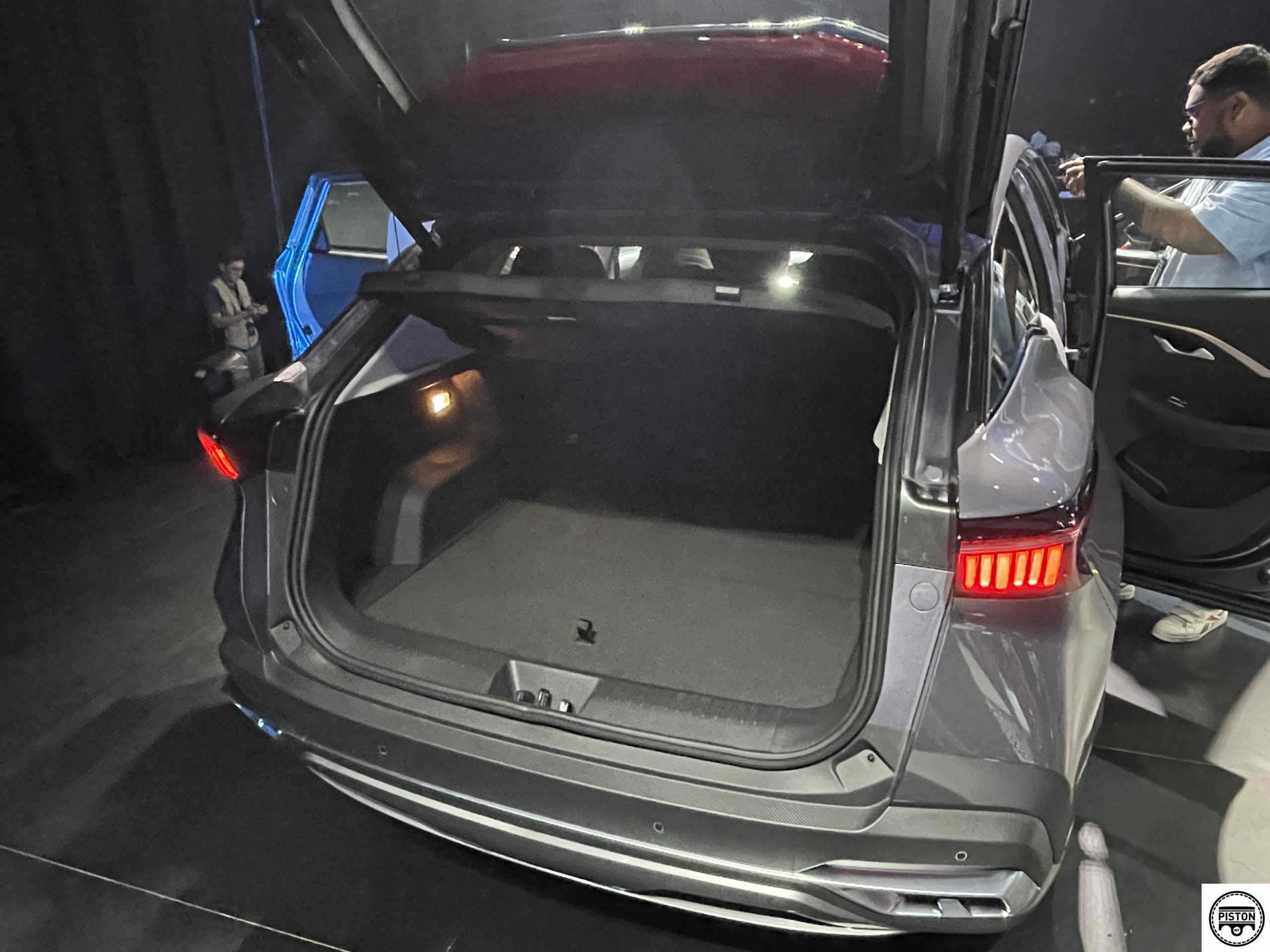 It is powered by a four-cylinder, 1.5-litre turbocharged engine with 156hp and 230 Nm of torque, hence the badge reading "230T." It also has a fuel consumption (combined) of 6.9 L/100km. The front wheels receive power through a CVT with nine virtual ratios.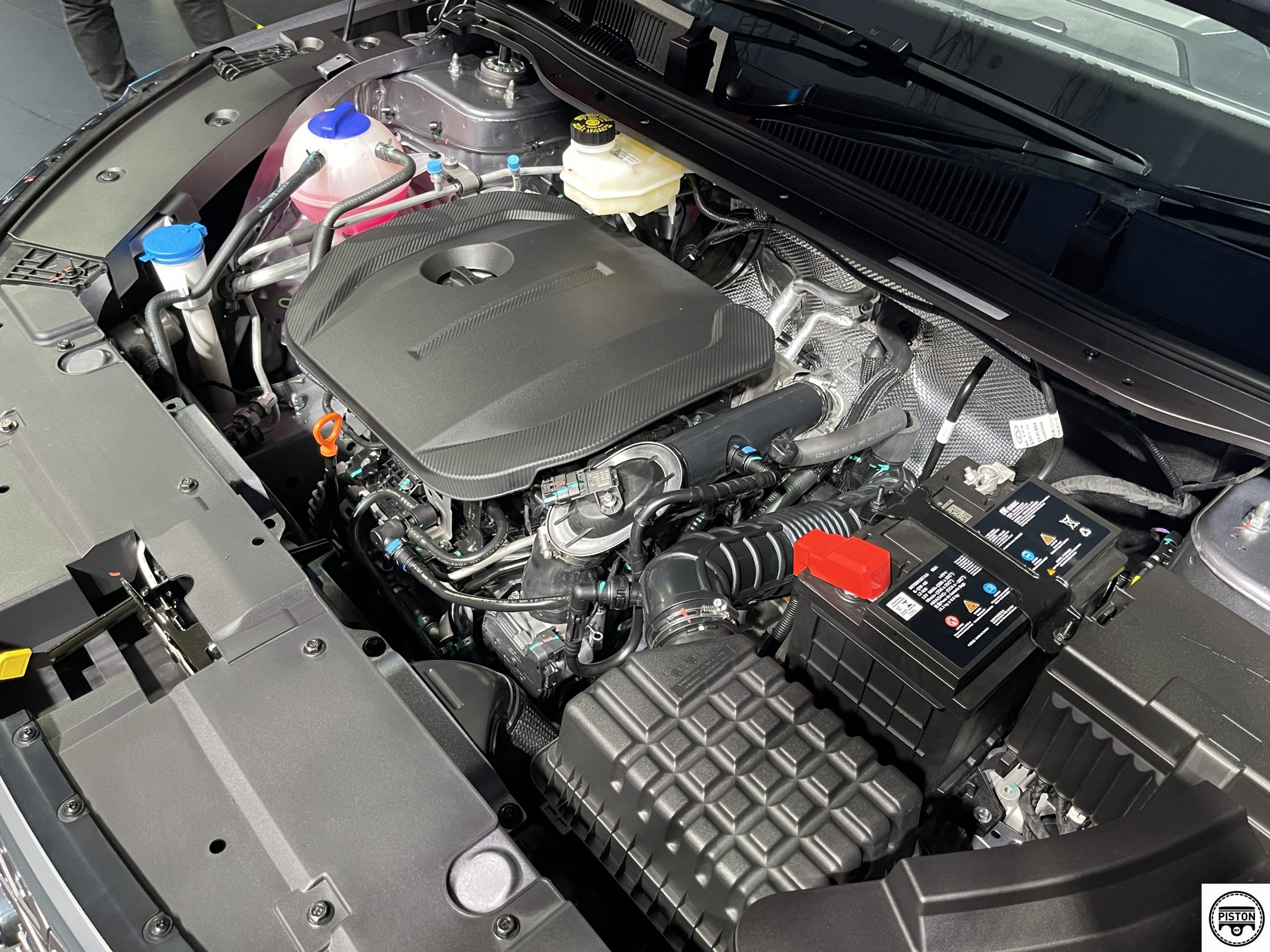 The full ADAS driver assistance package includes lane departure warning and prevention, blind spot recognition, emergency lane keeping, rear cross traffic alert, adaptive cruise control with low speed follow, front collision warning and AEB, and auto high beam, is standard for both variants in terms of safety. Hill start assistance, hill decline control, and tyre pressure monitoring are further features. Which to us, is a plus point because we don't have to compromise on safety due to its low price tag.
We never thought we would see a price tag this low for something in the B-segment crossover market. The Omoda 5 costs RM108,800 for the C and RM118,800 for the H.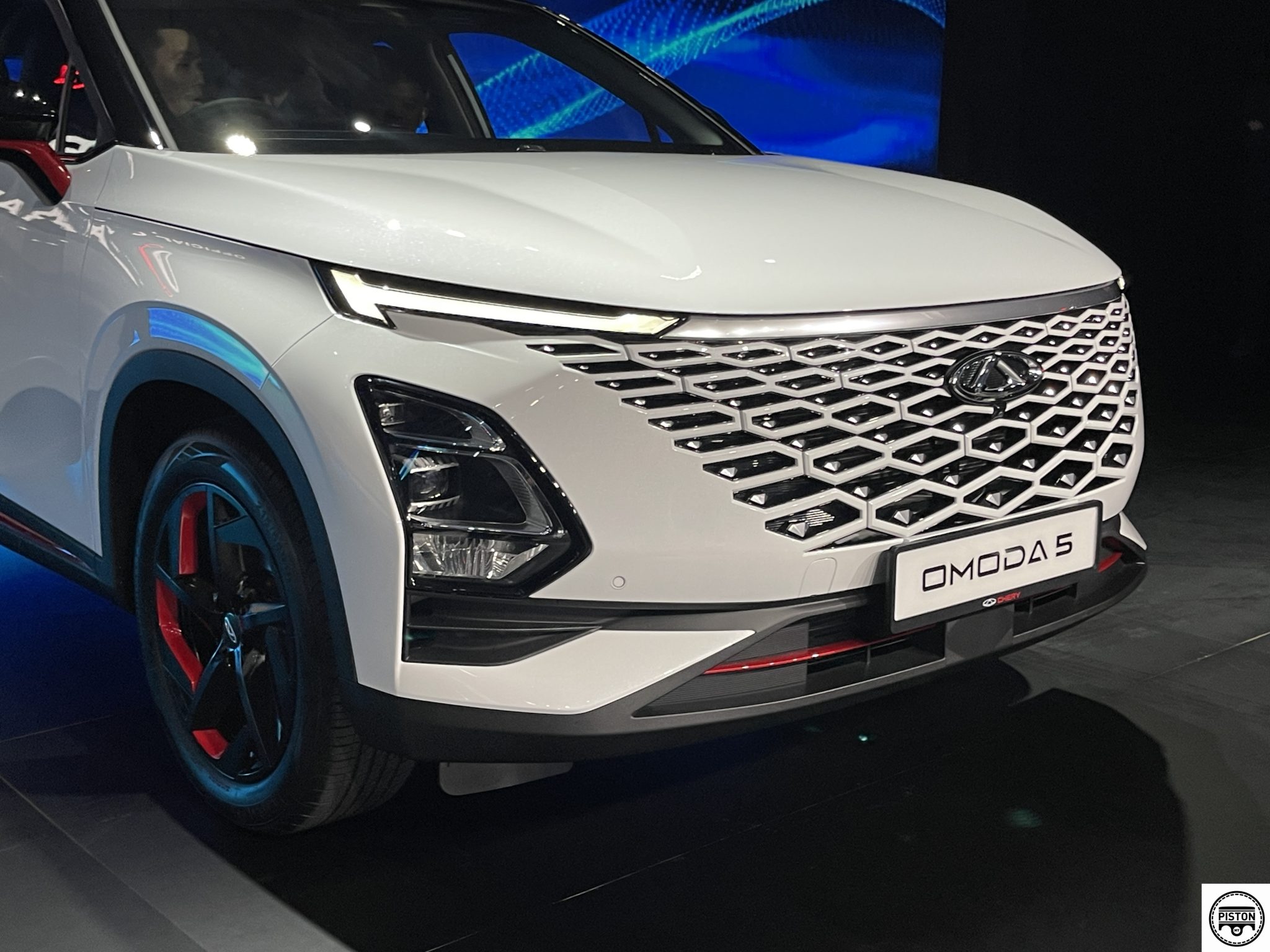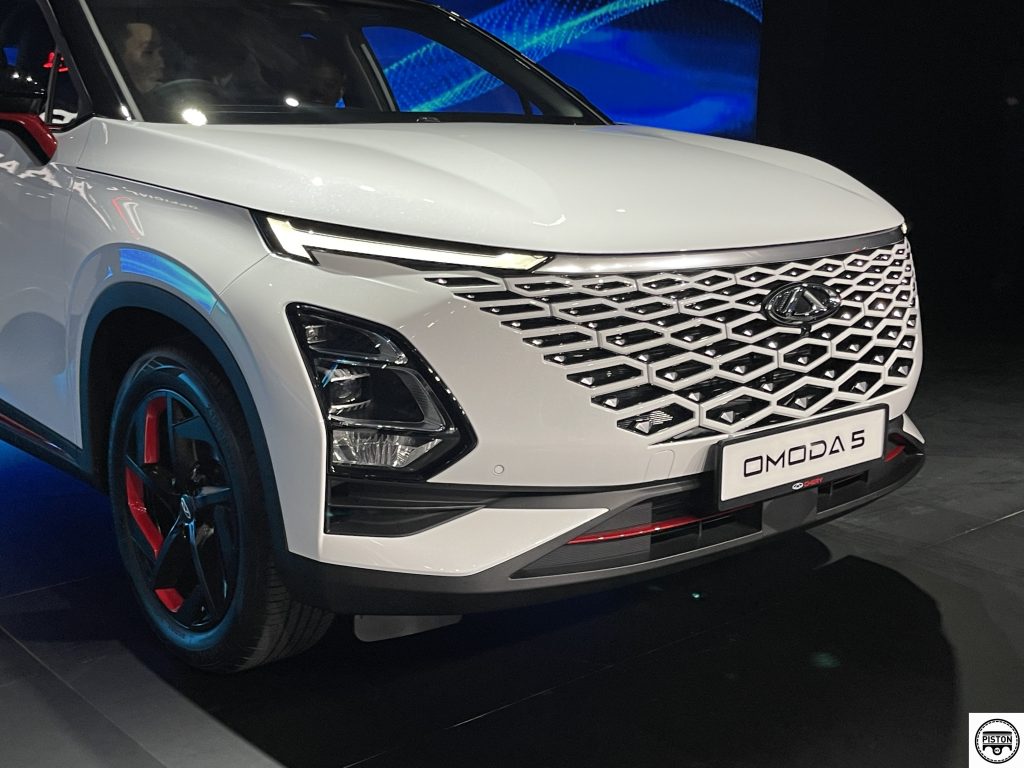 Additionally, Chery Malaysia presented its warranty plan, which covers the vehicle for seven years or 150,000 kilometres in addition to five years of free service (with alternate years of free labour). The engine has a 10-year or 1-million-kilometer warranty. However, this is only available to the first 3,000 customers. After that, it returns to seven years/150,000 km. However, add RM2,000 for an extended warranty plan if you really want the 10y/1m bundle.
As for local assembly, this will be done at a 200-acre manufacturing facility in Kulim, Kedah, in partnership with Inokom Corporation Sdn Bhd, a subsidiary of Sime Darby Motors Malaysia. More information on that later.