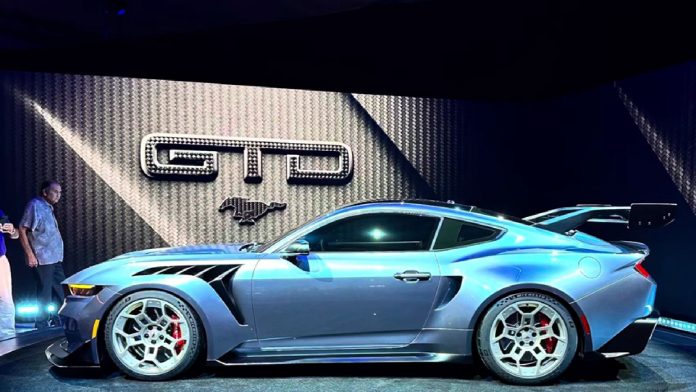 Shortly after news broke about Ford's plans to reveal a mid-engined Mustang at Monterey Car Week, a video of the new car emerged online. The footage showcases what is undoubtedly the most extraordinary Mustang ever created.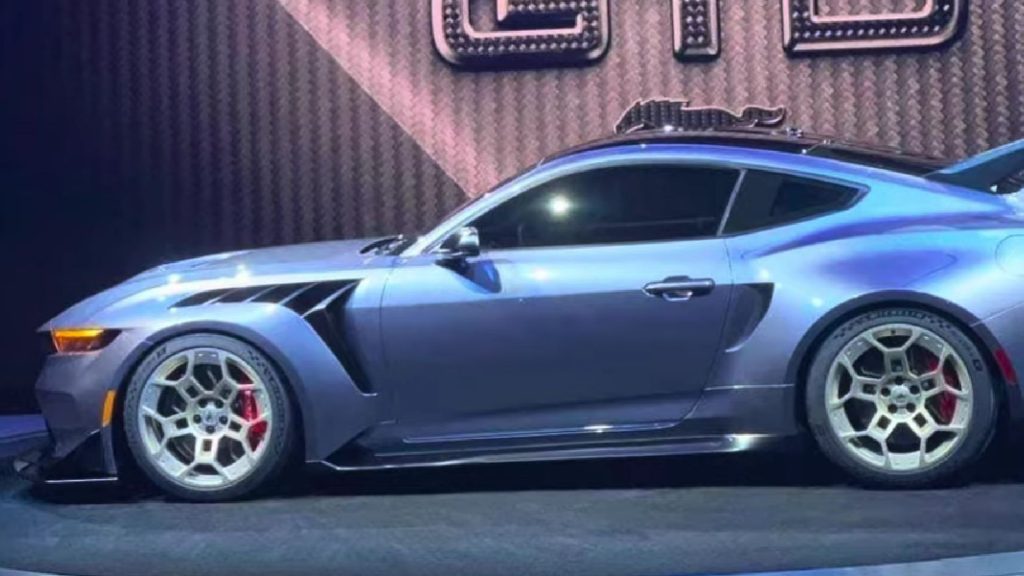 A clip that circled the internet showcases the car known as the 'GTD' as it is placed on a stand. A significant point of interest is the distinct mid-engine arrangement, which deviates from the usual conventional concept. Ford appears to have positioned the engine behind the front axle, resulting in a technically mid-engined configuration, albeit different from the traditional rear mid-engined layout observed in the C8 Corvette. Alternatively, there is a chance that the engine has been cleverly installed behind the seats.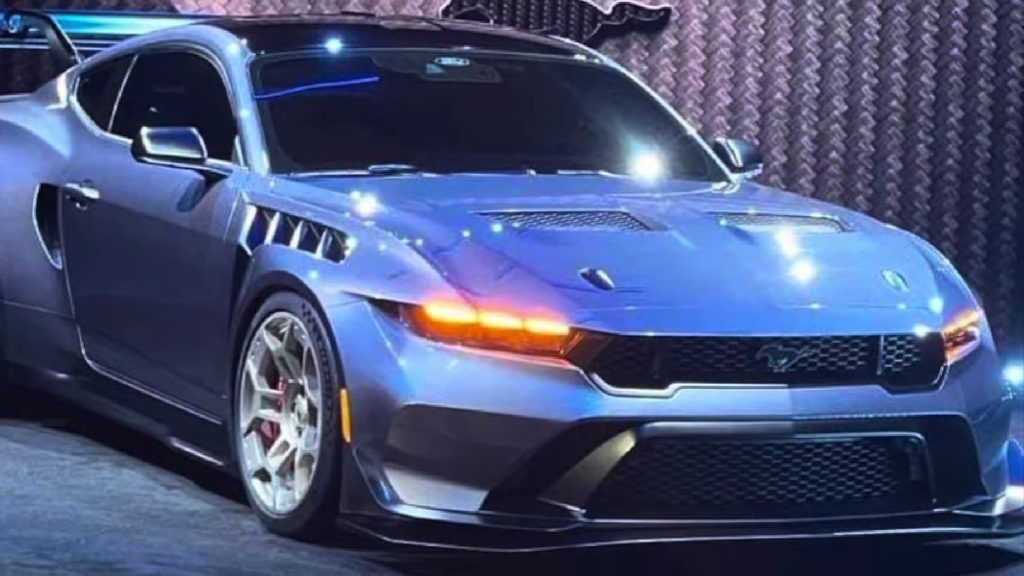 In terms of appearance, it's clear that the Mustang GTD stands apart from all other seventh-generation Mustang models. The front of the vehicle has undergone a significant transformation, boasting a fresh split grille design that exudes a notably more assertive demeanor. Ford has also incorporated a redesigned hood, complete with sizable air vents and what seem to resemble hood pins. Notably, the most substantial alteration at the front lies in the form of new quarter panels, which showcase substantial air outlets aimed at effectively expelling heat from the engine compartment, all the while enhancing aerodynamic performance.
Initially, there were reports suggesting that the car would deviate from sharing the same platform as the standard Mustang. However, this assertion seems to have evolved over time. Presently, indications point towards its production being overseen by Multimatic in Canada, the very company responsible for assembling the Ford GT supercar, in addition to crafting racing editions of the Mustang. Despite the 'GTD' nomenclature drawing connections to motorsport, rumuors circulating suggest that the ultimate iteration of the Mustang will indeed be intended for road use.
The Mustang GTD is said to be equipped with the Coyote V8 engine, the same powertrain found in the Mustang GT and Mustang Dark Horse models. In contrast, the GT variant incorporates an EcoBoost V6 engine derived from the 3.5-litre unit utilised in the F-150.
Furthermore, Ford has extended the car's rear haunches and equipped it with a fresh set of wheels. While a comprehensive view of the car's rear end remains elusive, it is evident that a substantial wing is a prominent feature, accompanied by uprights that extend from the rear window. Additionally, the contour of a sizable diffuser is visible.