Rolls-Royce has unveiled a special edition of the Phantom called "Phantom Inspired by Cinque Terre," drawing inspiration from the Italian Riviera and its wines. This distinctive Phantom features a Ligurian blue exterior with Navy Blue and Jasmine double coachlines, adorned with clusters of grapes on the vehicle's sides.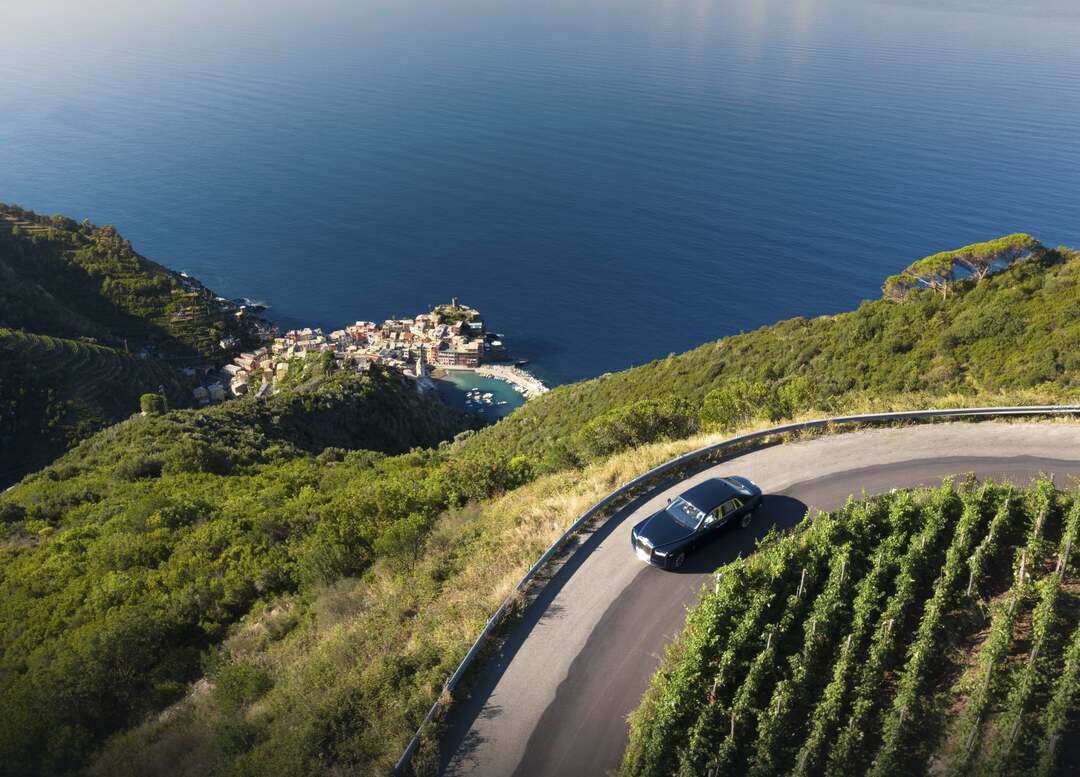 Inside, the interior showcases a combination of Grace White and Navy Blue leather with Jasmine trim, mirroring the theme of winemaking. The grape motif is intricately embroidered on the rear doors, demanding 9,215 stitches for each cluster. It is also carefully inlaid on the tray tables, which integrate stainless steel and gold plating. The custom Starlight headliner displays an embroidered map of Italy, crafted with an impressive 14,338 individual stitches.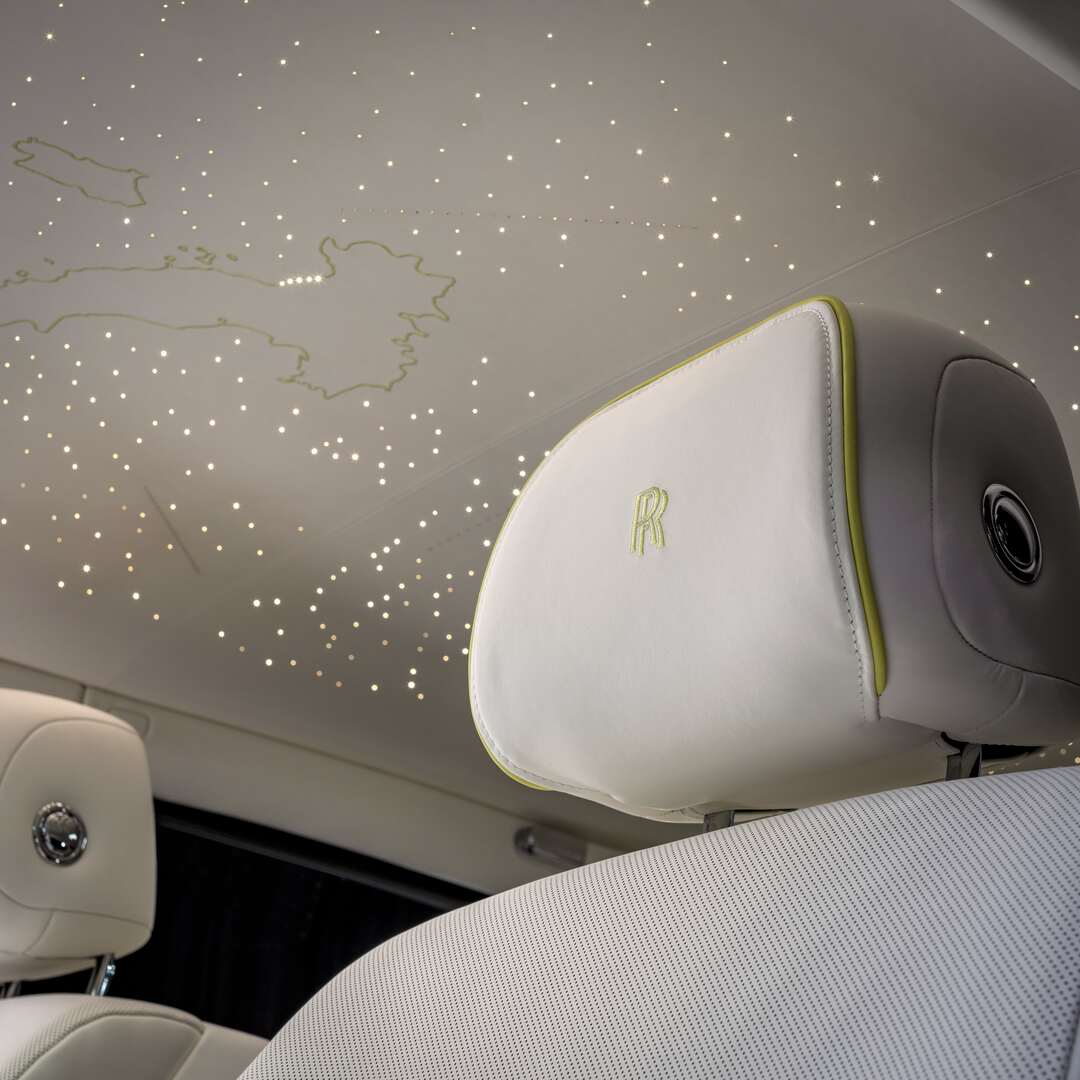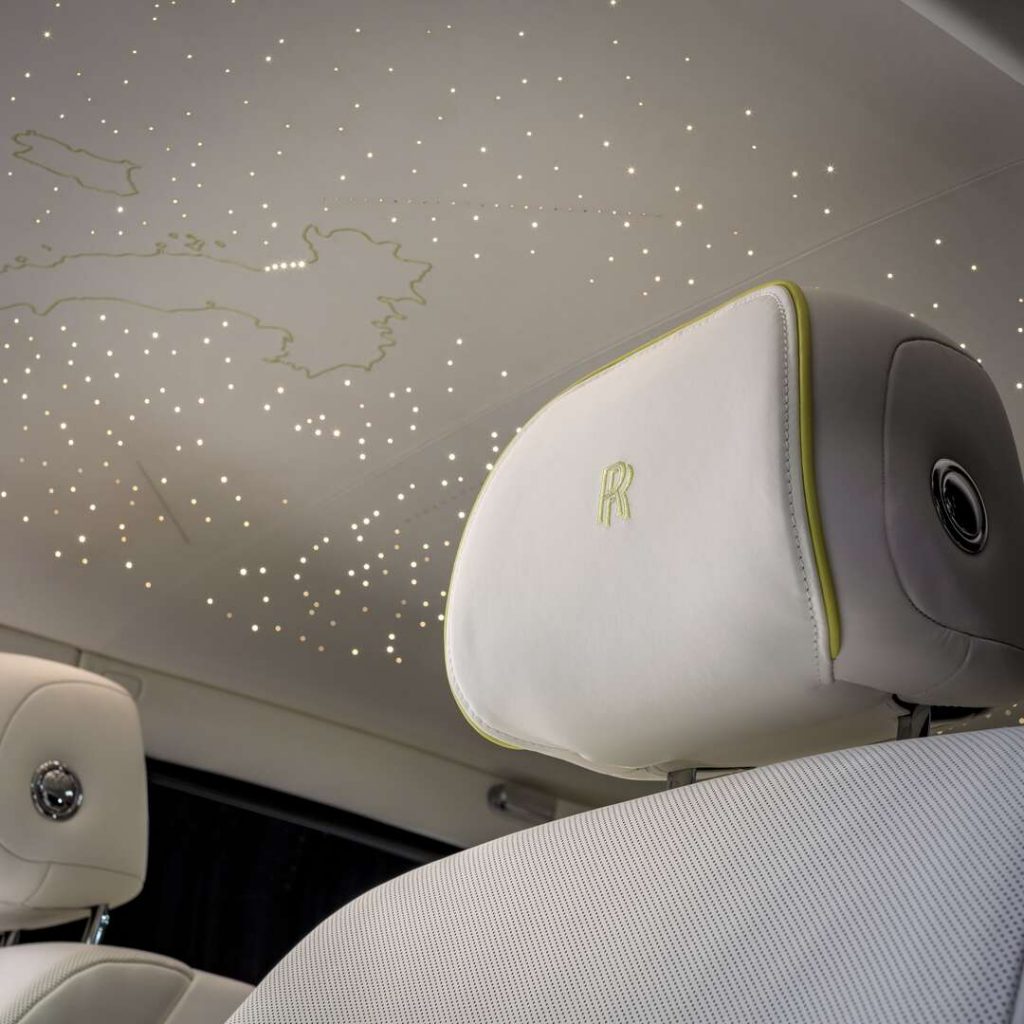 Cinque Terre, which translates to "five lands" in English, refers to the renowned cliffside villages of Monterosso, Vernazza, Corniglia, Manarola, and Riomaggiore in Liguria, Italy. These villages are celebrated for fishing and terraced vineyards on the hills.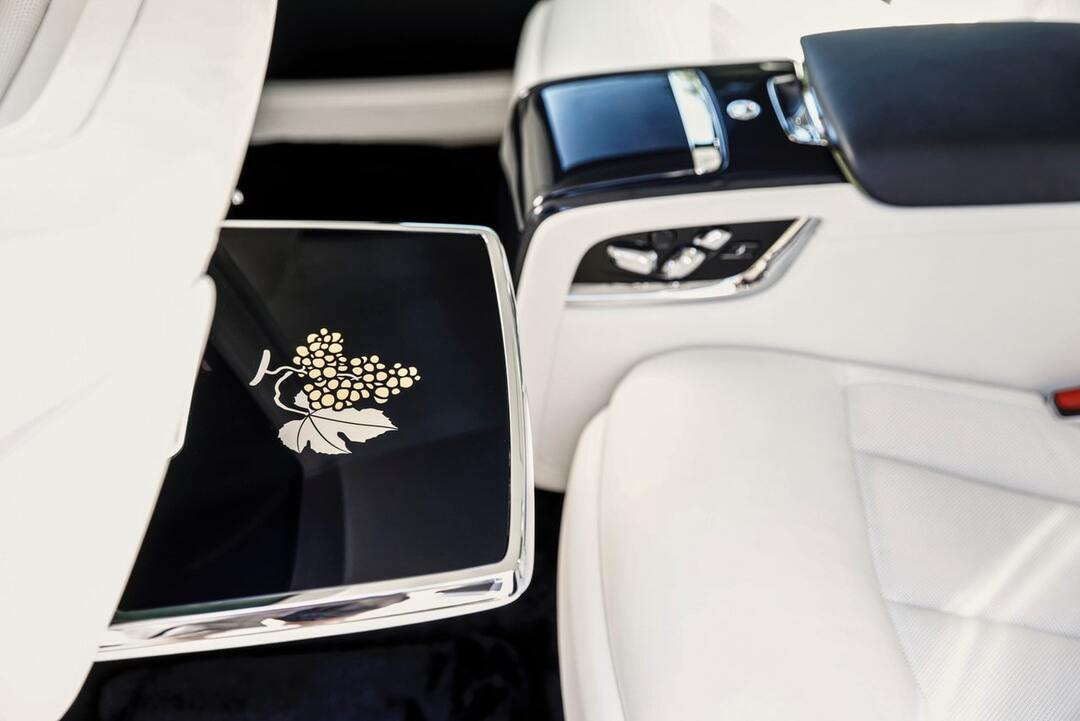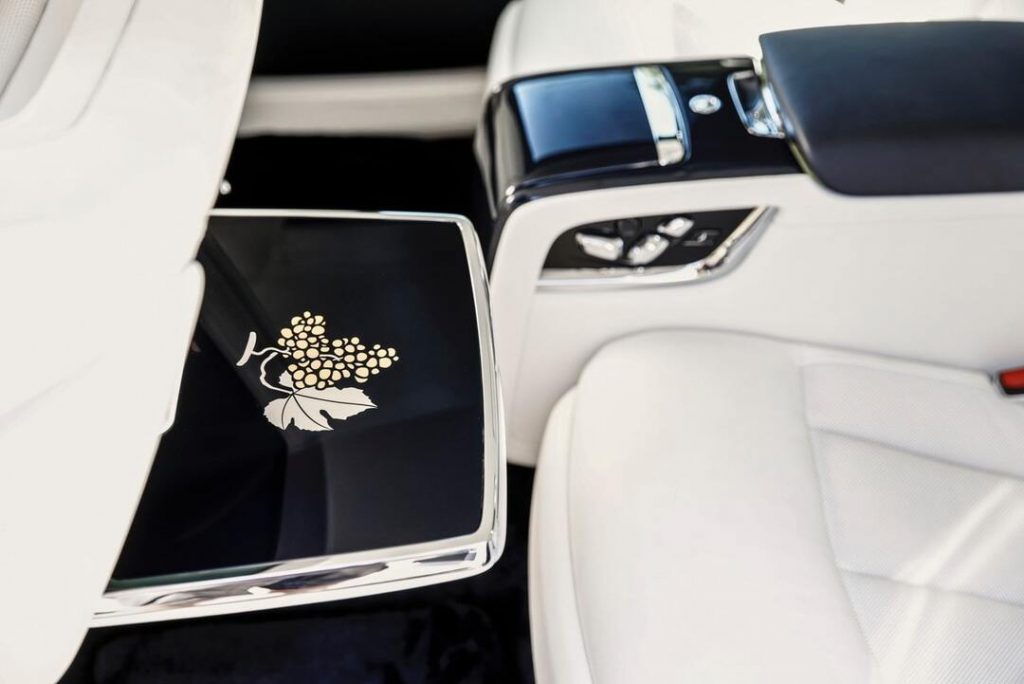 The cabin also features artwork inspired by these picturesque villages, displayed on the dashboard and glovebox, paying tribute to the unique charm of the cliffside villages.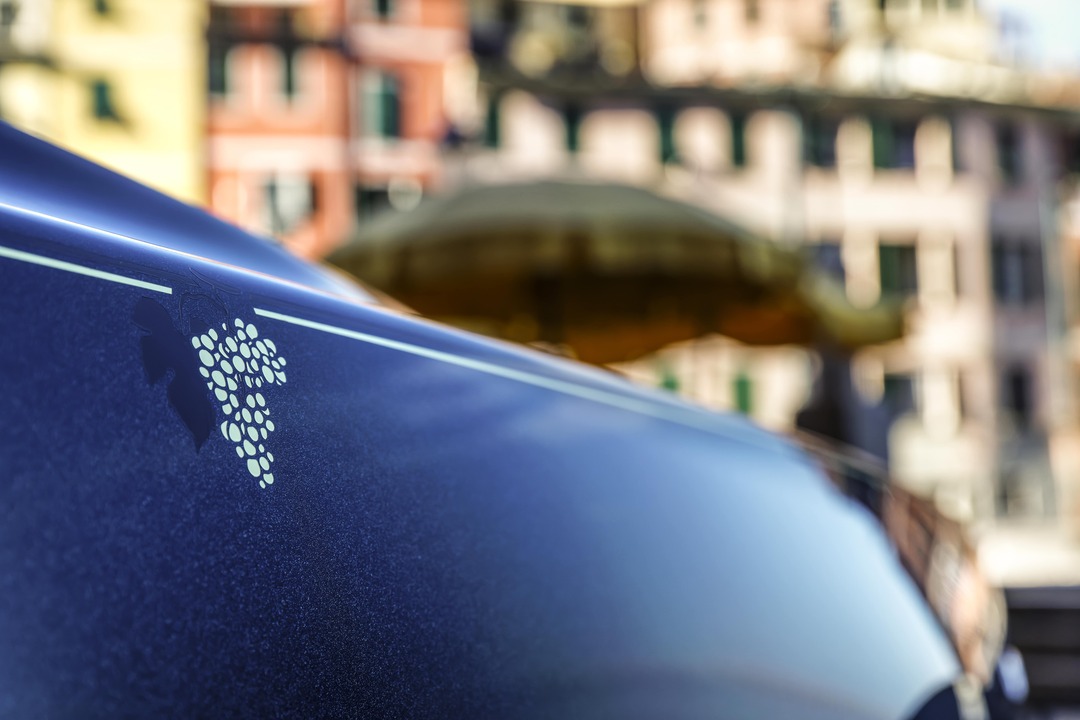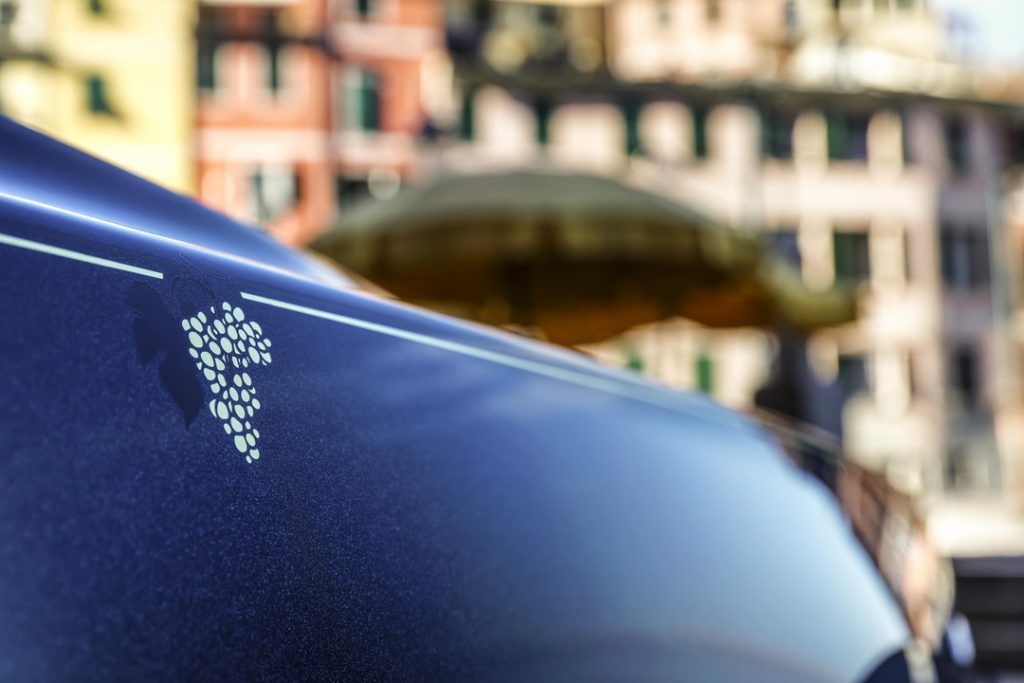 Rolls-Royce updated the Phantom in 2022, introducing design enhancements such as a revamped grille, illuminated upper bar, laser-cut bezel starlights for headlights, and new wheel options. The cabin saw the introduction of a new fabric upholstery option made from Italian-sourced and bamboo fibre materials, featuring an abstract interpretation of the brand's Spirit of Ecstasy emblem.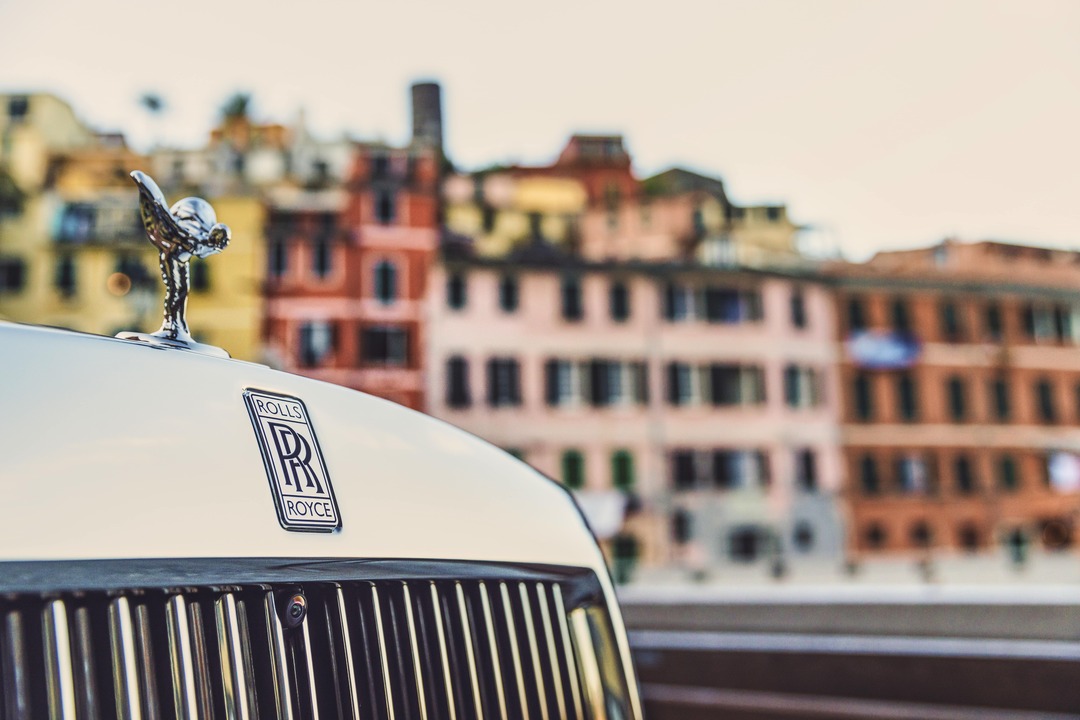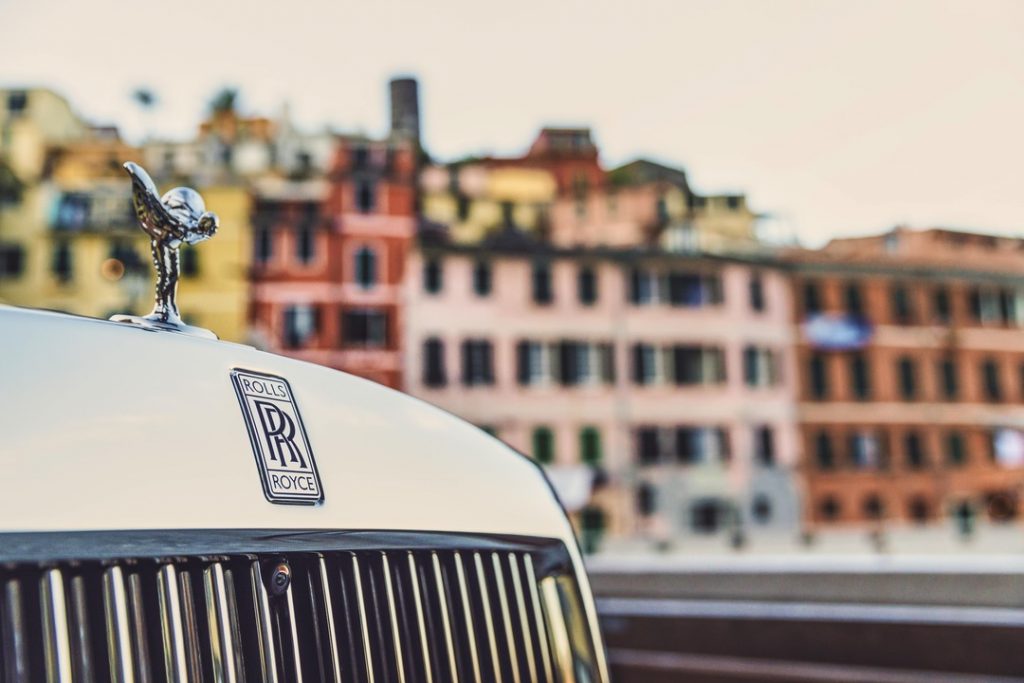 While design elements were refined, there were no changes to the powertrain, maintaining the twin-turbo 6.75-litre V12 engine.