Authorised BMW dealership Auto Bavaria has launched a new service for customers which gives them the convenience of having their BMW vehicles at their doorstep. Said to be the first of its kind, the Auto Bavaria i-Service service can be requested through the company's mobile application.
Additionally, using the app, owners can book service appointments, check their vehicle service history, view the service progress, and make payments. It also has a special 'track & chat' feature to track the location of the i-Service vehicle and chat with technicians to monitor the progress of their vehicle being serviced.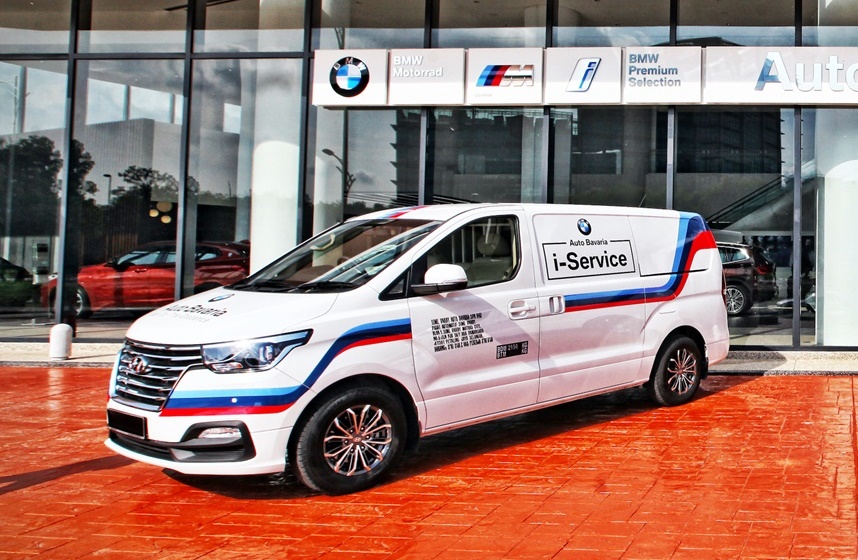 Customers can direct the i-Service vehicle to a location closest to them – be it at home or at the workplace within a 40-km radius from Auto Bavaria dealerships – to perform scheduled maintenance services. Such services include oil change, brake pad change, tyre change, and tyre balancing and battery change, saving them a trip to the service centre.
Every i-service vehicle is equipped with the latest tools and equipment and manned by experienced and qualified technicians. They carry BMW genuine parts which are needed as well.

Prior to any work commencing, customers receive cost estimates, including itemised costs for parts and labour beforehand. This ensures price transparency so that customers can make informed decisions about the maintenance of their vehicles.
Initially, there will be three i-Service vehicles catering to prime areas in the Klang Valley, with plans for expansion in the near future. The service is available from Mondays to Saturdays (except public holidays) during normal working hours.

"Quality, efficiency and innovation are the three cornerstones of our vision in providing first-class and uncompromising aftersales service to our customers. Auto Bavaria i-Service is a testament to our commitment in delivering greater convenience, innovative solutions and peace of mind when it comes to caring for the needs of our customers, and in preparing ourselves for the future of automotive ownership experience," said the MD of Auto Bavaria, Vi Thim Juan.
Click here for other news and articles about BMW.