Today's news might be of interest to classic car enthusiasts. Going under the hammer of Coys' international auction, is a 1996 Mercedes-Benz SL500 which is set to sell for a considerable amount of money. Though the car isn't rare or incredibly desirable, and the reason why it has gained so much popularity is because it has been left almost untouched since new.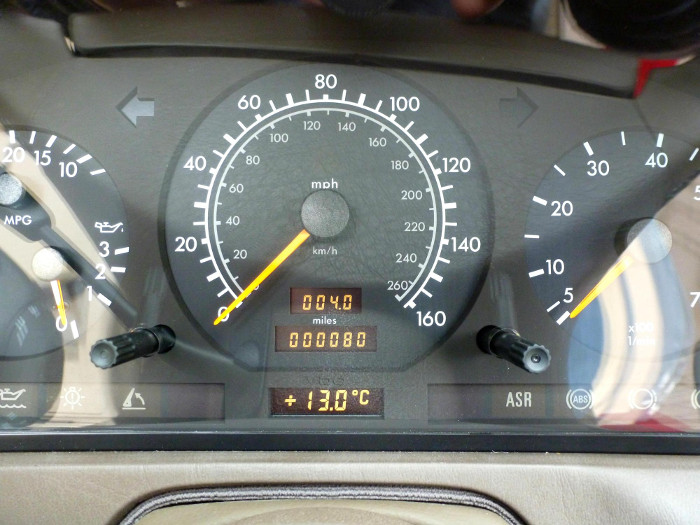 Considered a modern day barn-find, this particular Merc was purchased brand new in 1996 as a birthday present for the owner and was only driven 129km. This was because shortly after it was purchased, the owner seemed to have misplaced its keys. And unlike the average person, she never bothered to order a replacement set. Instead, she had the car stored away in a garage.
It was left in storage for a good 21 years since and has only recently been given some TLC before hitting the auction block. Had the car been used as a daily driver, it wouldn't have gained this much attention. Such a car could be purchased from a number of UK based used car websites for about RM27,000 to RM39,000. But, since that isn't the case here, and due to its incredibly low mileage, it should fetch between RM248,000 to RM303,082.
The original keys were never recovered, but the car will come with brand new ones along with the original books, manuals along with other period correct items that were supposed to have come with it when brand new.
The Mercedes-Benz SL500 R129 roadsters were produced from 1989 through 2002, and they came with a number of impressive features such as electronically controlled damping and a hidden automatically extending roll-over bar as well as electric windows and mirrors.
This particular Benz has one of the most powerful and sought after powerplants of the M119 series and also has a number optional extras such as heated front seats, 6 CD multi-changer, upgraded radio and a wood-leather steering wheel.