The Volvo S90, which traces its roots back to the 960 of the 1990s, has been updated with a new exterior and interior finishing. Assembled at the Volvo plant in Selangor, the  flagship sedan is built on the Scalable Product Architecture (SPA) platform and, for the Malaysian market, uses Volvo's Drive-E turbocharged/supercharged powertrain.
The 2021 S90 Recharge T8 is currently priced from RM339,315 (without insurance) but will rise to RM358,888 after June 30, 2021, if the sales tax exemption is not extended. Additionally, there will be a T5 variant (priced at RM328,888) which will be available from June 2021 onwards.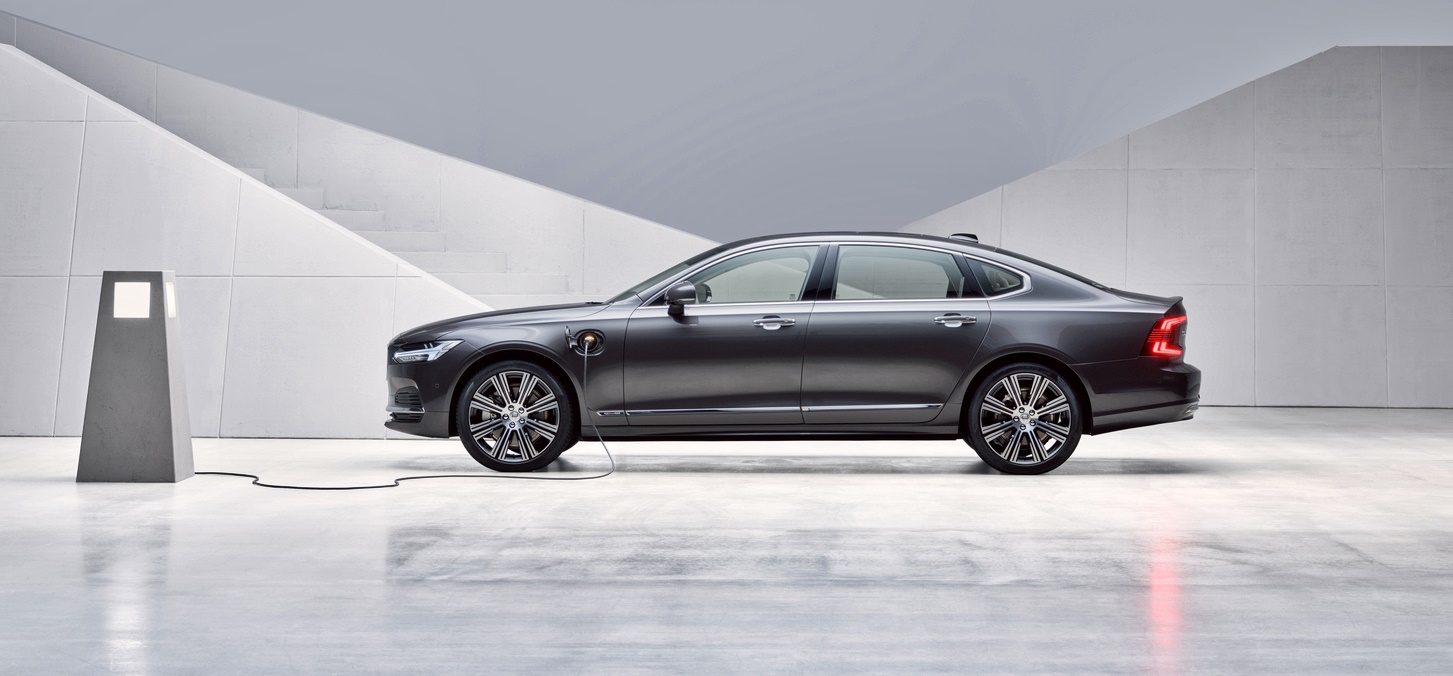 The T8 variant is powered by a Twin Engine and has a rechargeable lithium-ion battery pack. Total system output of the plug-in hybrid powertrain consisting of a 4-cylinder petrol engine and electric motor is 407 bhp/640 Nm, which is used to power the Electric All-Wheel Drive system with Electric Rear Axle Drive.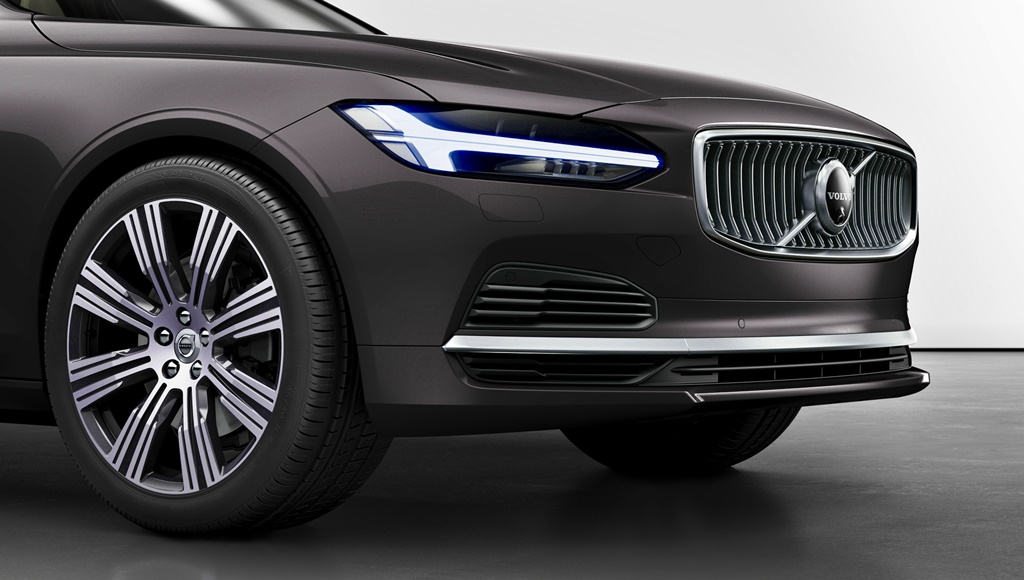 Minimalist design updated
Similar to the XC90, the S90 Recharge T8 has Volvo's design language which blends minimalist design and stylistic cues such as the 'Thor Hammer' LED headlight design, vertical chrome grille with the Volvo Iron Mark, and a bold and clean use of the Volvo spreadmark on the rear. The tail lamps have also been changed to a similar design to the recently launched S60 T8 R-Design, adding a touch of sportiness.
The Scandinavian-ness is a key feature of Volvo interiors while connectivity and technology are strong points of the S90 Recharge T8. Vertical air blades are installed on each side of the Sensus user interface which keeps the driver connected with intuitive technology and personalised convenience.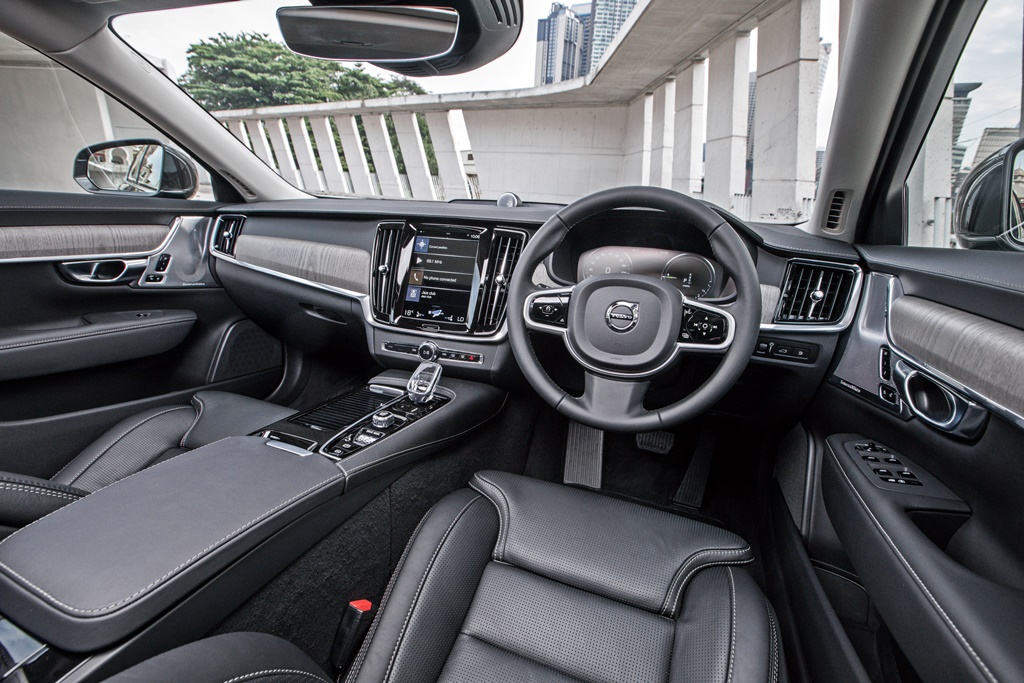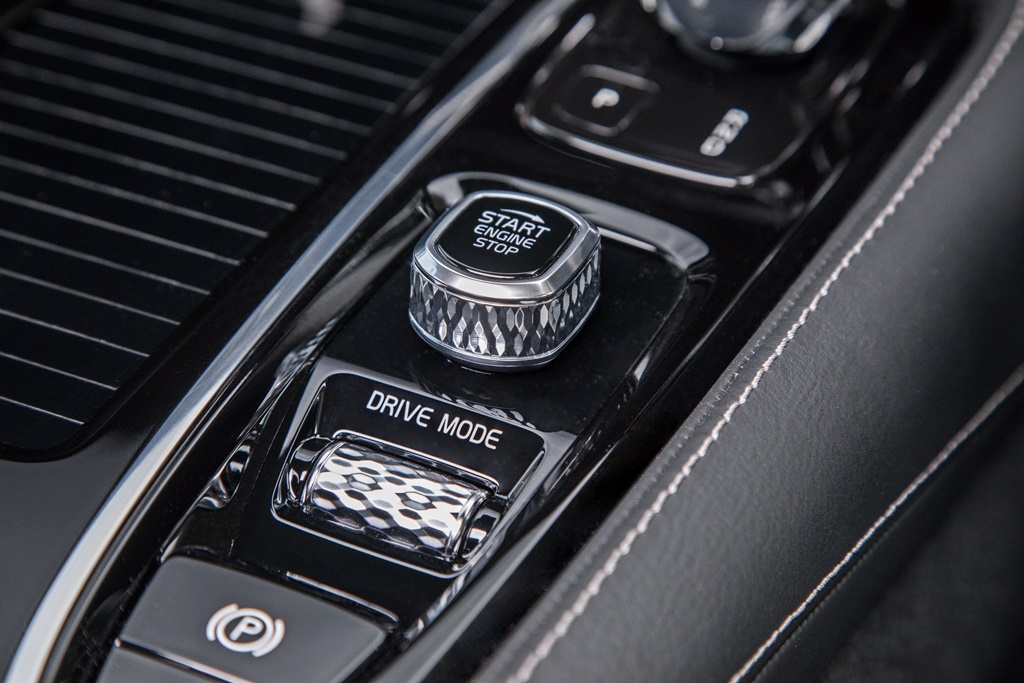 Premium 1400W sound system
For entertainment, there's an upgraded Bowers & Wilkins sound system with a total of 19 speakers, including the signature Tweeter-on-Top speaker integrated into the design contours of dashboard. This speaker system also employs Bowers and Wilkins' exclusive Nautilus speaker technology  and includes new double-dome aluminium tweeters and the new generation mid-range speaker cones in Continuum composite material.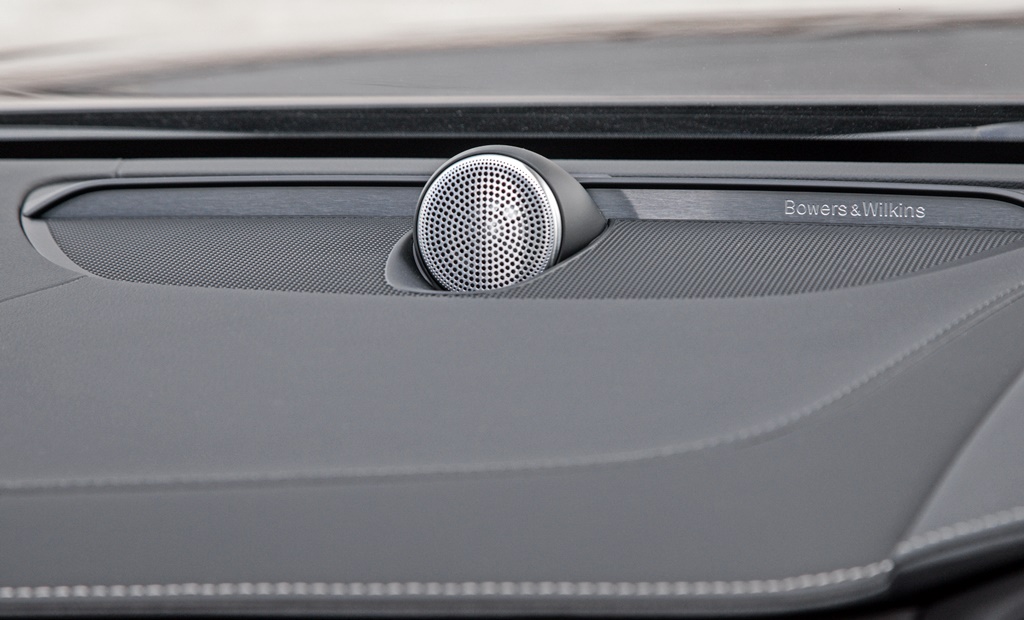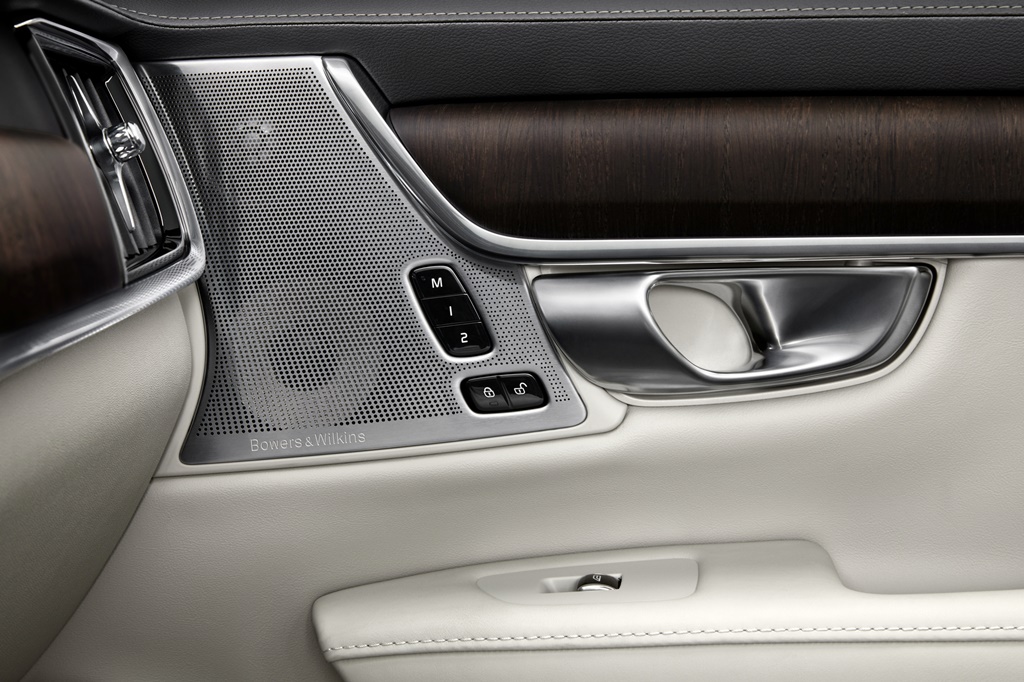 Combined with the unique feature of different room modes such as the Concert Hall Mode, which is modelled after the exact acoustic qualities of the famous Gothenburg Concert Hall, and also a Jazz Club Mode, the occupants are promised an experience said to be comparable to having seats in a Swedish theatre or a classy jazz club. The system has an output of 1,400W and can be interfaced with compatible smartphones using Apple Carplay or Android Auto.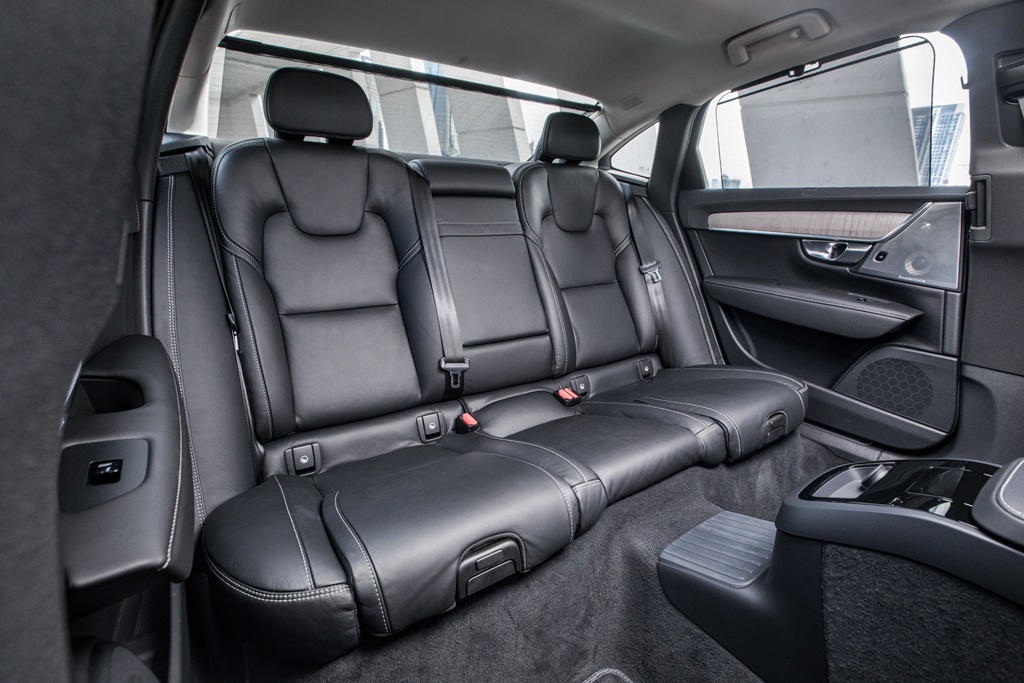 Intellisafe system with 180 km/h maximum speed
Standard Volvo safety features starting with a chassis made of boron steel for added body strength. This complements Volvo's Intellisafe system that assists the driver to avoid accidents, or minimise the effects of collisions. Some of the systems – like Blind Spot Information System and City Safety – which are today found in many cars were pioneered by almost Volvo 20 years ago.
Incidentally, those who buy the latest Volvos will be able to travel at no more than 180 km/h, even if the car is capable of a high speed. The carmaker made this decision in 2019 'to help close the remaining gap to zero serious injuries and fatalities in traffic'.