While a large proportion of Perodua's sales are in Peninsular Malaysia, the carmaker does not also forget that the East Malaysia markets have also contribute to its ascent to being the No. 1 brand in the country. And like a good corporate citizen, the company has been giving back to the local community there.
Recently, the Sabah Women and Children's Hospital received a portable flexible videoscope set, while 250 underprivileged paediatric patients received contributions ranging from school supplies to prescription glasses, courtesy of Perodua.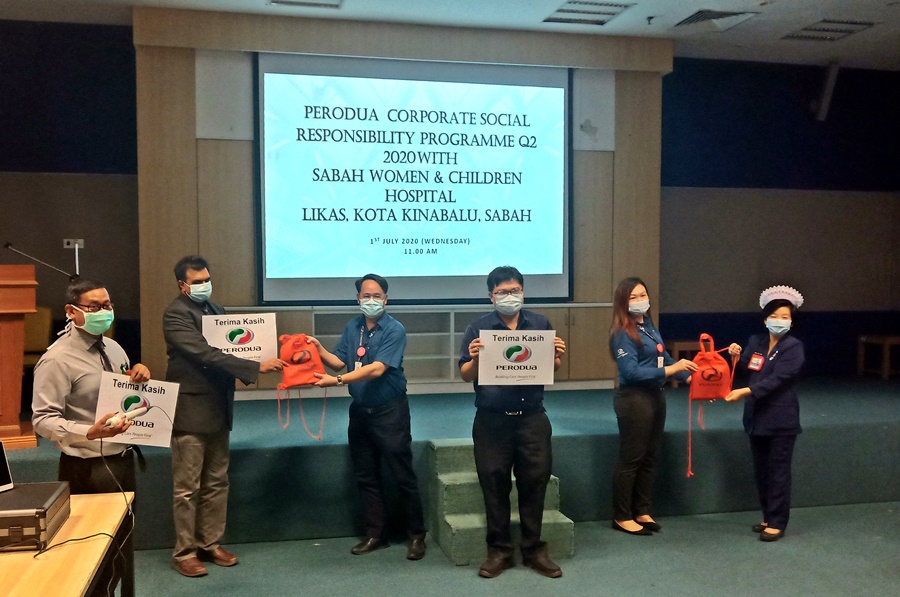 Of the 250 child patients, 200 patients aged below 12 received stationery while the remaining 50 outpatient kids were given prescription glasses. "While Malaysia is showing positive signs in the fight against COVID-19, we now include other priorities to ensure the quality of life improves in this country," said Perodua President & CEO, Dato' Zainal Abidin Ahmad.
"In addition to that, our contributions here are our way of thanking the good staff of Sabah Women and Children's Hospital for tirelessly and selflessly caring for the patients," he added.
Perodua first engaged with the Sabah Women and Children's Hospital in 2018, contributing two laryngoscope blade sets and 40 bed pillows, and toys for some 250 child patients. "Based on feedback from the hospital, we have decided to further assist this health institution to further increase its capabilities as well as contribute directly to the community.
"It is important that Perodua continues its role as a responsible and caring organisation towards the Malaysian community who has strongly supported us over the years," he added.
Last month, ahead of the reopening of schools, the carmaker distributed over 5,000 face shields to 17 secondary schools in the Hulu Selangor district which its vehicle manufacturing complex is situated in.
Perodua revisits Selayang Hospital to contribute more and do more.