While manufacturers are still developing autonomous vehicles for private use, it is likely that the first such vehicles that can operate entirely on their own will be commercial vehicles. These are already in use in closed sites but eventually, driverless vehicles could also be used on public roads to transport people around.
Motional, a US-based company founded as a US$4 billion joint venture between the Hyundai Motor Group and auto supplier Aptiv, has released details of its first commercial vehicle for fully driverless public ride-hailing services starting in 2023. Referred to as a 'robotaxi', it's adapted from the latest Hyundai IONIQ 5 electric vehicle (EV).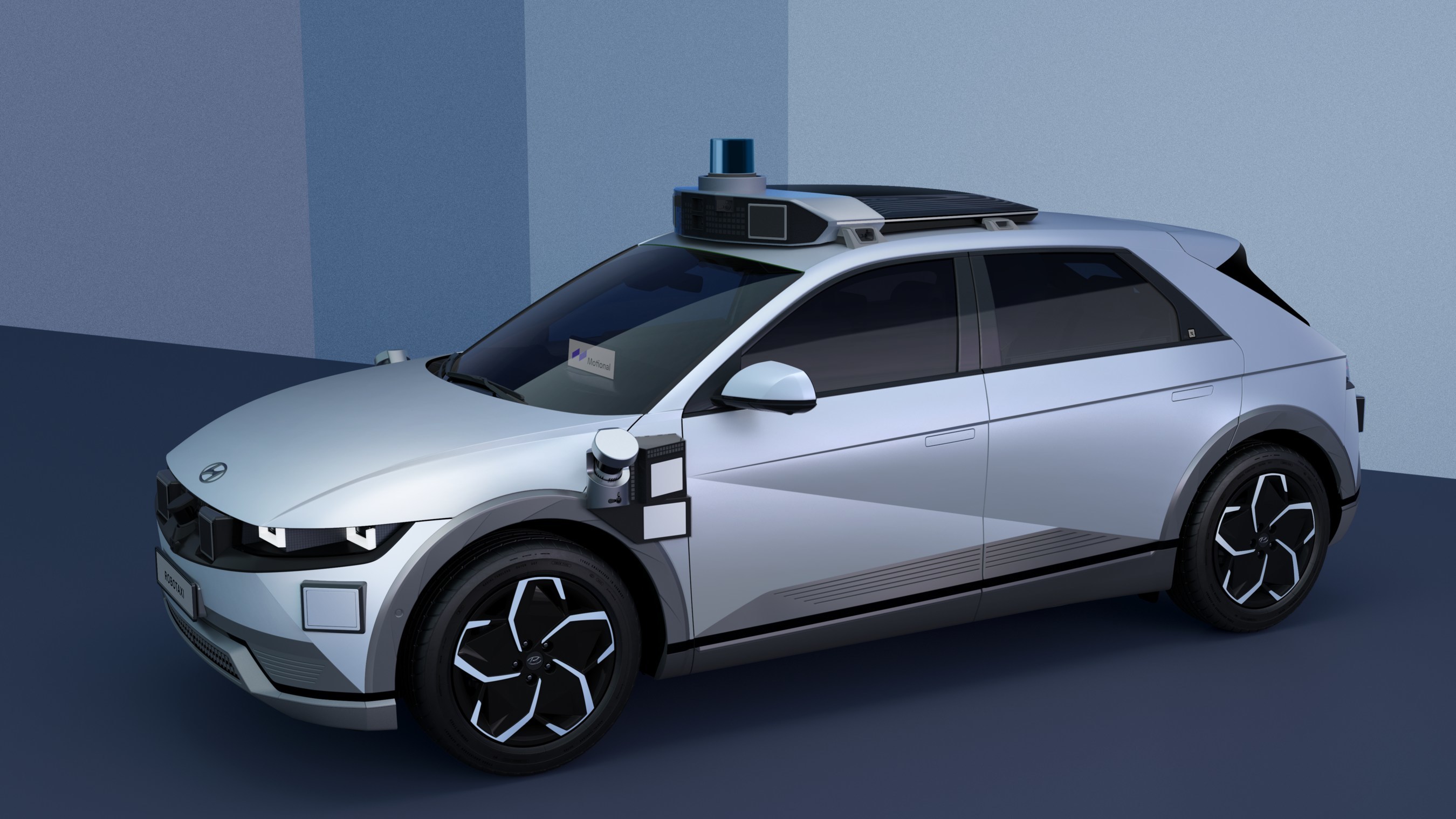 The robotaxi is Motional's fifth platform, its second one to go driverless on public roads. With ongoing evolution and advancement, the IONIQ 5 robotaxi benefits from the knowledge and data gained over 2.4 million kms in varied road environments, and hundreds of thousands of hours of testing and assessment.
The zero emissions robotaxi is being designed to have SAE Level 4 autonomous vehicle capability, which means it will be able to safely operate without a driver. To be able to operate autonomously with safety, it has more than 30 sensors – a combination of cameras, radars, and Lidar – prominently displayed across the exterior, easily distinguishing the robotaxi from human piloted vehicles.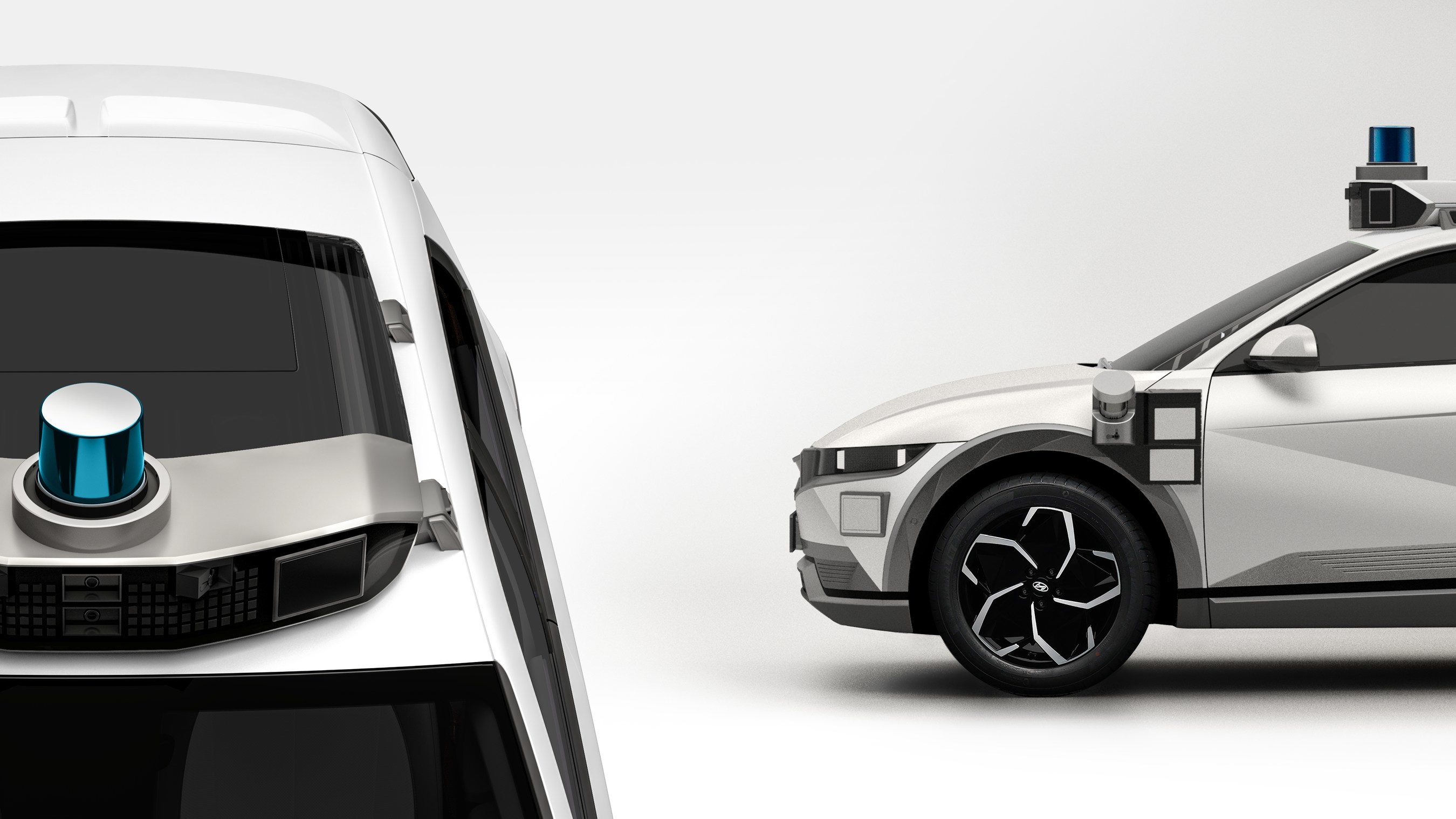 These sensors provide robust 360-degree perception, high-resolution images, and ultra long-range detection of in diverse driving environments. The robotaxi will be outfitted with Motional's proven driverless technology, which includes advanced machine learning systems — trained on decades of real-world data — that enables the vehicle to safely navigate challenging and complex driving situations.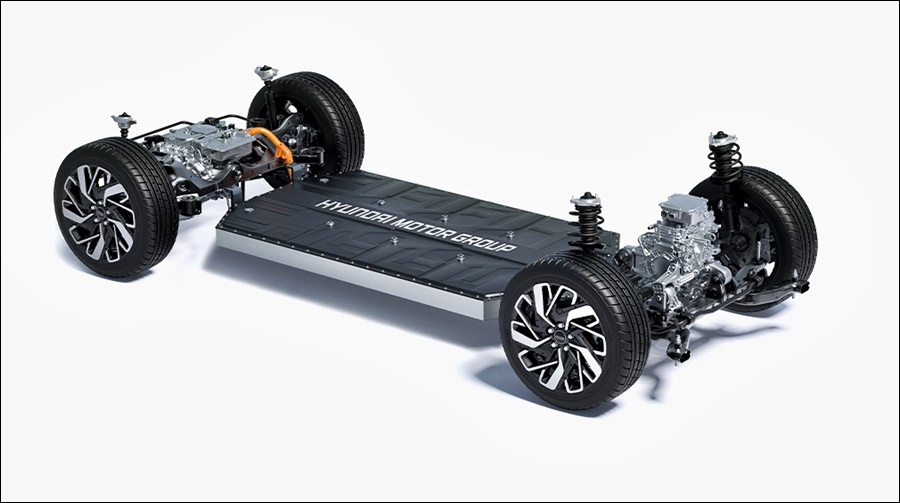 The technology-driven design rides on the Hyundai Motor Group's electric Global Modular Platform (E-GMP) (shown above) which was developed specifically for battery electric vehicles. The platform offers passengers with a spacious interior that will be comfortable to work in, relax, or socialize during their driverless ride.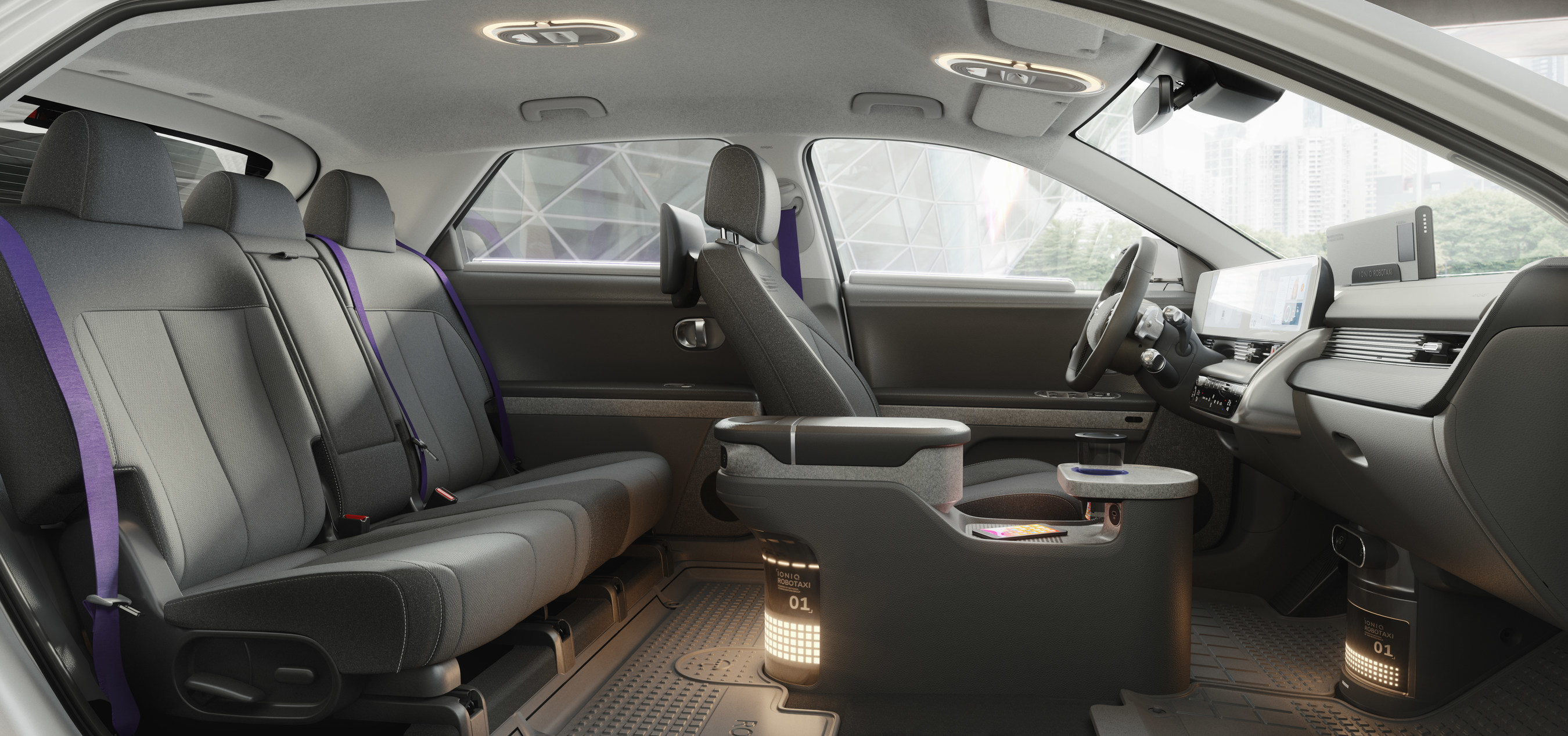 The interior will also feature a suite of rider-focused interfaces to allow passengers to intuitively interact with the vehicle during their ride, such as directing the robotaxi to make an extra stop. The resulting passenger experience is expected to set a new standard for driverless ride-hailing which will be managed by Lyft, the second-largest ride-sharing company in America after Uber. The robotaxi will be displayed at the IAA Mobility 2021 in Munich in September and services with the vehicle are expected to start in 2023.