While some car manufacturers have commissioned specialist companies to make miniature cars for their little clientele (hopefully to become customers when they are older), Nissan once specially developed a model called the Datsun Baby for a children's park near Tokyo.
The year was 1965 and the carmaker produced 100 units specifically for use in the park known as Kodomo no Kuni. Aside from the donation of the cars, Nissan also provided training materials for automobile traffic education supervised the design of its children's automobile driving course.
Kodomo no Kuni had been established to commemorate the marriage between then-Crown Prince Akihito Shinno Denka and Crown Princess Michiko. It opened on National Children's Day on May 5, 1965 to help educate and mold the next generation of children in a fun, recreational setting. The presentation of the children's cars was a result of Nissan's strong support for the park's purpose and its mission.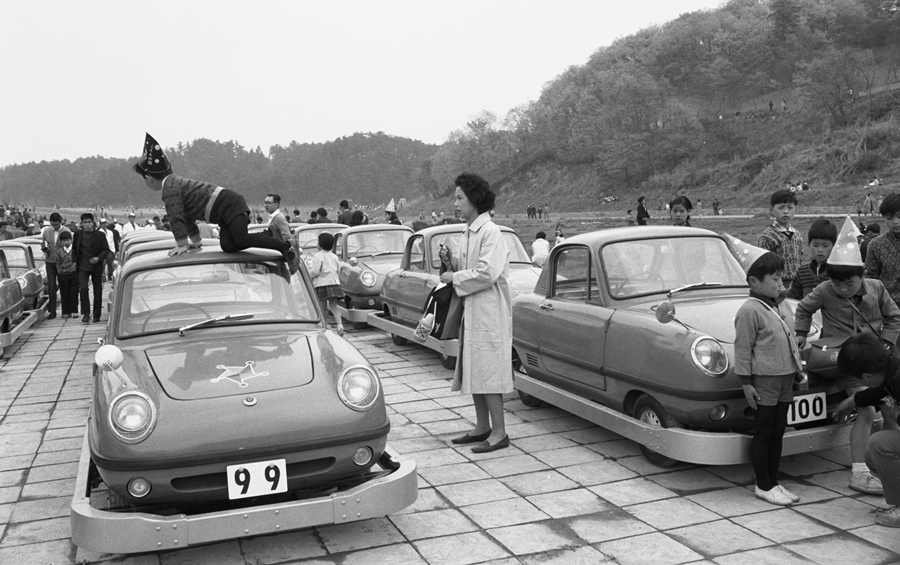 Educating children about traffic conditions
The concept behind Nissan's involvement was to use the Datsun Baby to educate children about real-life traffic conditions and safe motoring. This was especially imported during that time as motorisation was starting in Japan and more cars would be on the roads.
The car was based on the Cony Guppy, a 200 cc 2-passenger utility truck from Aichi Machine Industry Company Ltd. The bodywork was specially redesigned to be more sporty by Nissan to allow children to be able to sample a full-scale, fully-structured vehicle unlike any other of that time. It had a 4-wheel independent suspension system with double wishbones up front, and a spring-actuated self-turning feature on the steering wheel.
The automatic transmission with a torque converter was made by Okamura Corporation which had introduced Japan's first domestic torque converter. For safety, there was a speed limiter that prevented the Baby from going faster than 30 km/h and the headlamps complied with the traffic regulations of that time.