The government's move to exempt the 10% sales tax on new locally-assembled vehicles is aimed at helping the auto industry to recover after the many weeks of being forced to suspend operations. Hopefully, it will encourage people to buy at a time when many are concerned about the future.
The move seems to be working as most companies have reported seeing more orders coming in. No. 1 brand Perodua has reported a sales volume of around 21,250 vehicles for the month of June. That's the highest figure it has registered so far in 2020 and nearly triple of the May volume (although showrooms were open only after the middle of the month). Its total volume after the first 6 months of 2020 is in the region of 74,000 units; in the same month a year ago, the volume was 121,782 units.
Of course, Perodua has usually been slightly behind the supply curve – not necessarily a bad thing – as it has had a backlog of orders due to the popularity of its models. The suspension of business for many weeks would have reduced the backlog somewhat although new demand should fill the order books again before long.
Perodua managed to deliver 8,601 vehicles in March before the Movement Control Order (MCO) came into effect on the 18th day, halting the carmaker's nationwide operations for two months. The carmaker officially restarted nationwide on May 19 and delivered 7,886 vehicles before the month ended.
"The government's sales tax exemption move has had many benefits. Buyers can enjoy reduced vehicle prices – in Perodua's case, 3%-6% less – until the end of 2020," said Perodua's President & CEO, Dato' Zainal Abidin Ahmad.
---
Click here for the current Perodua pricelist
---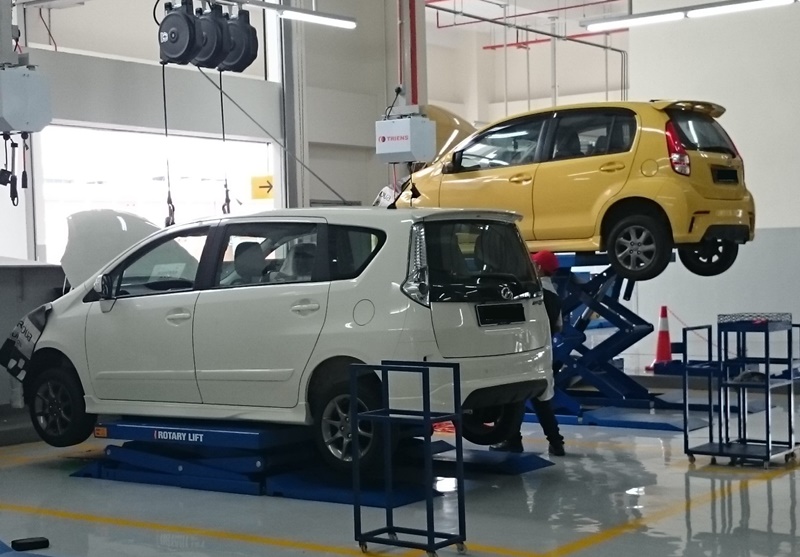 On the aftersales side, operating hours have also been extended (at selected service centres). "Customers looking to service their vehicles are invited to secure an appointment with their service centre of choice," said Dato' Zainal.
As always, Perodua does not forget the need to help suppliers who were impacted by the MCO. According to Dato' Zainal, the company purchased nearly RM500 million worth of local components in June alone. "The sizeable volume increase we've had as a result of the increased sales allows us to help the supplier and dealer ecosystem in this time of need," he said.
"We reiterate our commitment to the government, as Malaysia's biggest carmaker by volume, to help the industry and ecosystem wherever we can, including sustaining employment, so that we can all get through this difficult time," he added.
Perodua supports government initiatives to fortify Malaysia's automotive industry