Subaru has confirmed that the all-new Impreza will make its European debut at the upcoming 67th Frankfurt International Motor Show on the 12th of September 2017. Built on the Subaru Global platform, the new car features a new design and award-winning safety tech that make it an enticing vehicle to own.
Sporting angular but elegant contours, the new Impreza looks more grown up while still retaining some of the sportiness that made the previous generation cars attractive purchases. The same is true for the rear albeit with bigger and wider headlights that dominate the rear hatch. Overall its a decent looking Subaru, which should be to the liking of European and Asian car buyers.
The car will come equipped with Subaru's Symmetrical All-Wheel Drive system, which is one of the better traction systems in the business.
Under the hood is the tried and tested Boxer engine that has powered Subaru vehicles for generations. Its distinctive raspy exhaust note is unmistakable and is considered one of the better traits of an Impreza.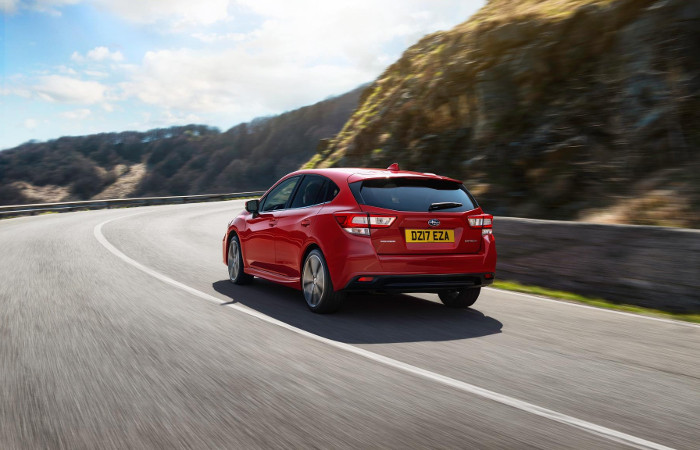 Since its built on the new platform, the car has a 5mm lower centre of gravity than the outgoing one, an attribute Subaru says, will contribute to better handling stability and greater steering response.
Several new safety features are fitted as standard, which include EyeSight. Basically, it is Subaru's advanced driver assist technology.
This latest generation system aims to provide world-class level of collision safety, which should help avoid or reduce the severity of impacts in the event of an accident.
The car has already been winning awards around the world, including the Japanese Car of the Year in December of last year. It has also received high safety scores in various crash test evaluations that have been conducted by various safety research entities.
The first generation Impreza was launched in 1992, and with the introduction of each new iteration, the nameplate's fan base has grown ever larger. Today, approximately 2.5 million cars have been sold worldwide.