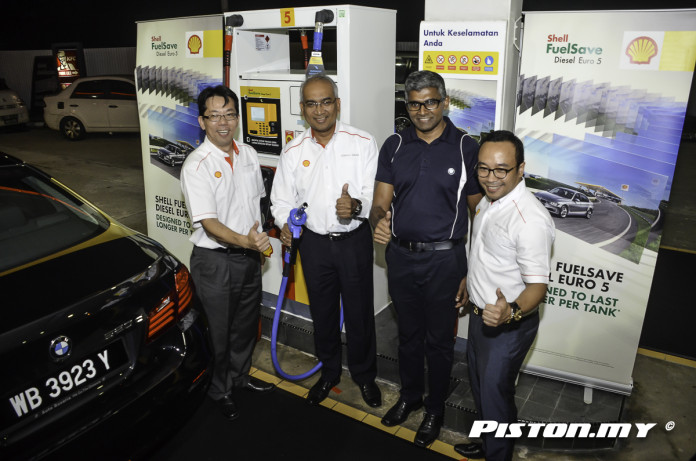 Shell Malaysia launches new Euro 5 diesel fuels in selected stations nationwide.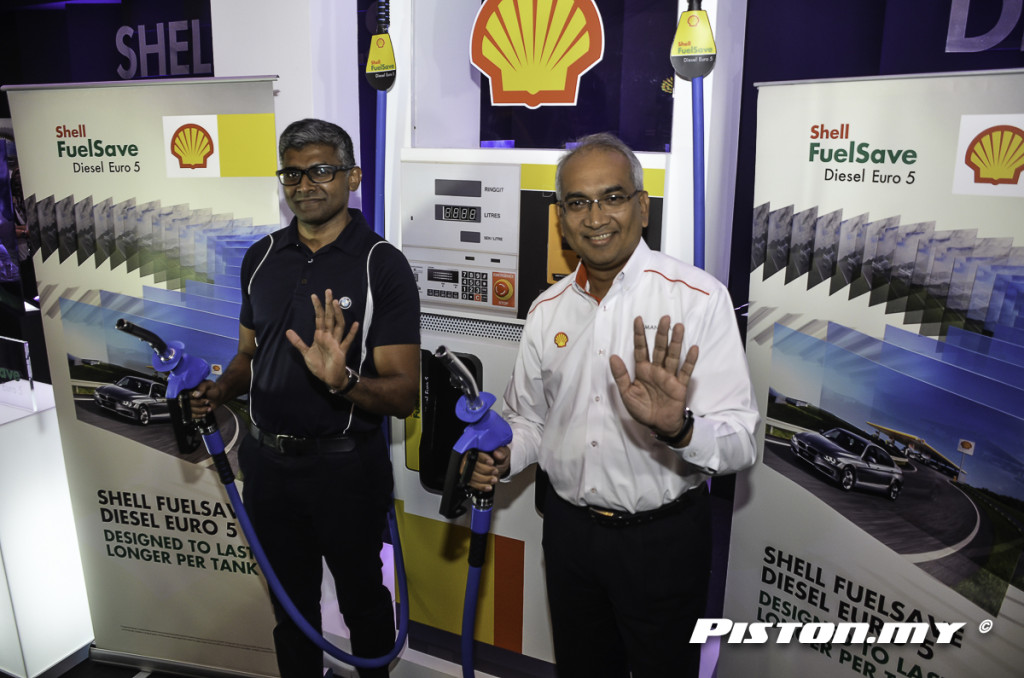 Shell Malaysia recently launched its new Euro 5 compliant diesel fuel for the Malaysian market. Called the Shell FuelSave Euro5 diesel, the fuel was launched in the Shell station sited along the NKVE-Damansara highway.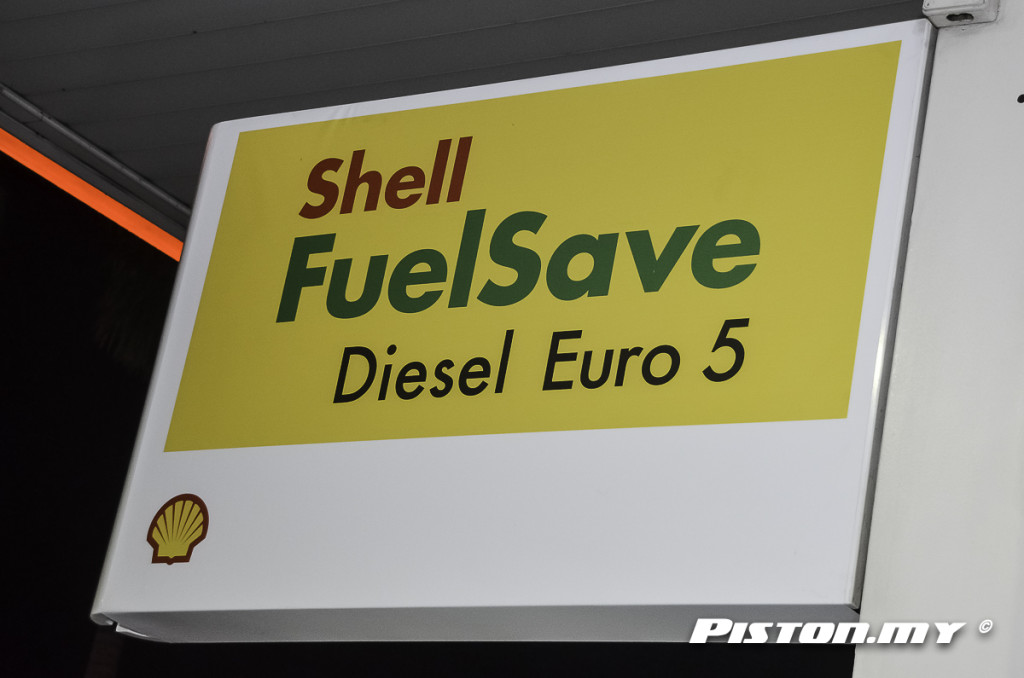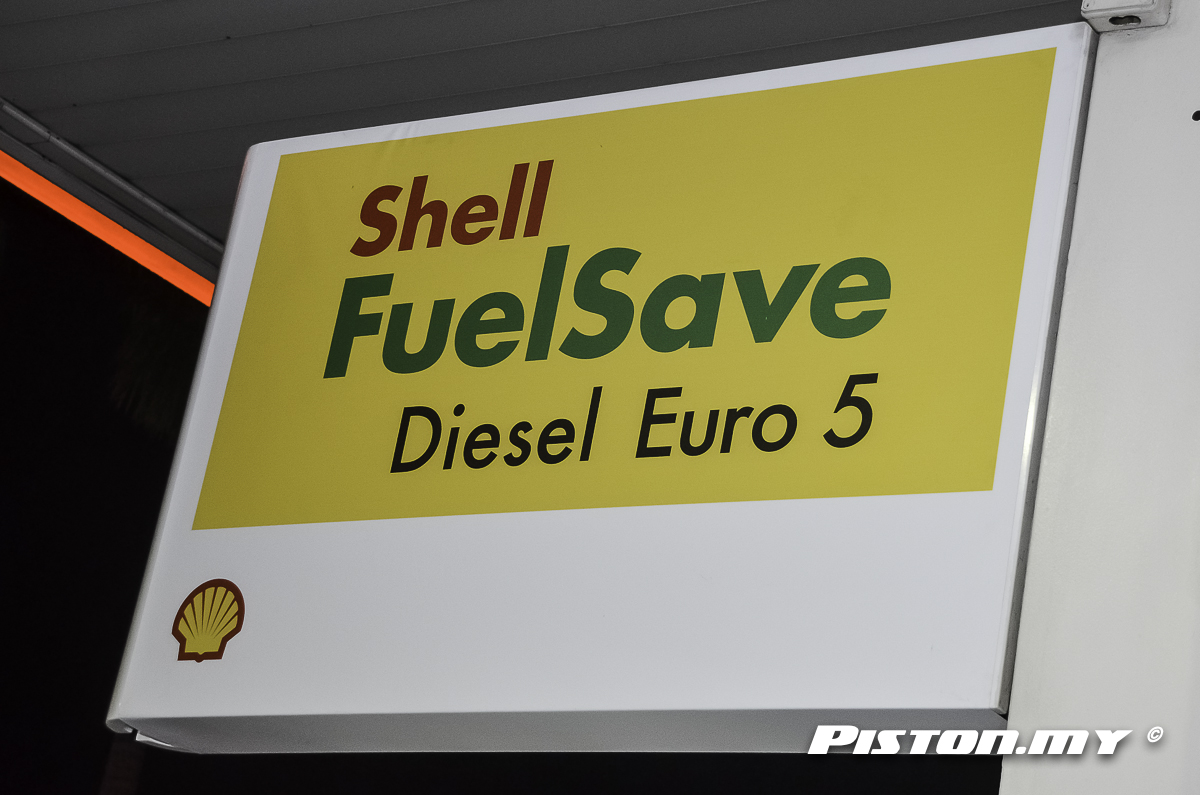 Unlike the regular Euro 2M-spec diesel fuel it retails, the new Shell FuelSave Euro 5 diesel was developed to feature Shell's 'Active Efficiency' ingredients designed to improve the fuel efficiency of diesel engines. The fuel also contains a specially engineered detergent designed to prevent deposit build-ups in diesel engine injectors.
Boasting ultra-low sulphur content, the Shell FuelSave Euro 5 diesel fuel contains just 10 parts per million (ppm) of sulphur. In comparison, the regular Euro 2M-spec diesel fuel has a significantly higher rating of 500ppm instead. Shell's new Euro 5-compliant diesel fuels promises to deliver optimum performance of advanced engine and emission control systems found is most modern diesel engines as well.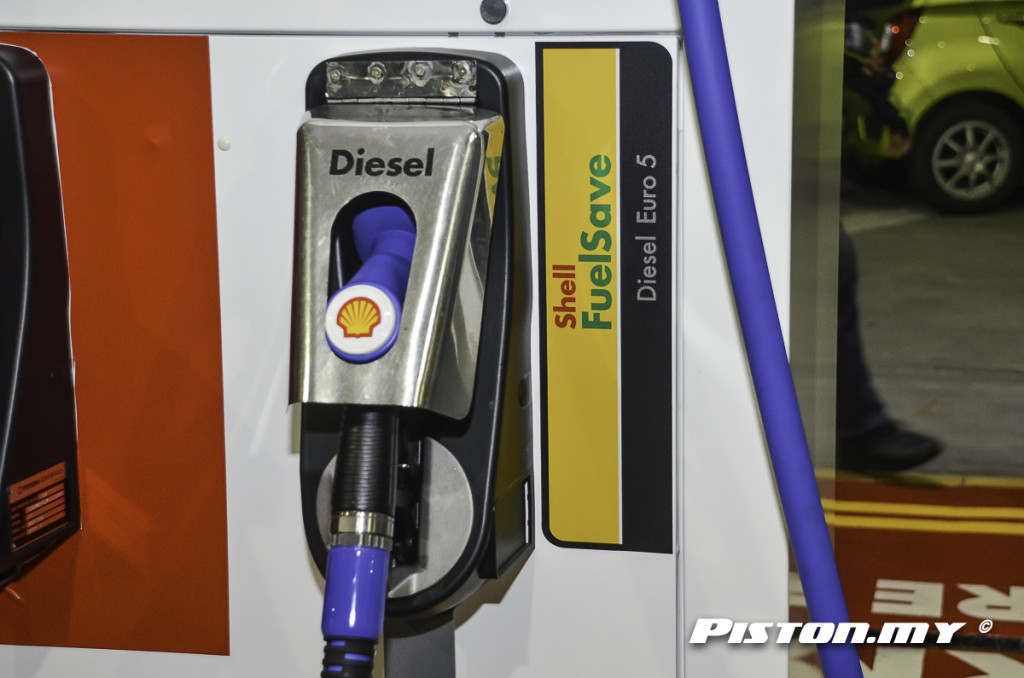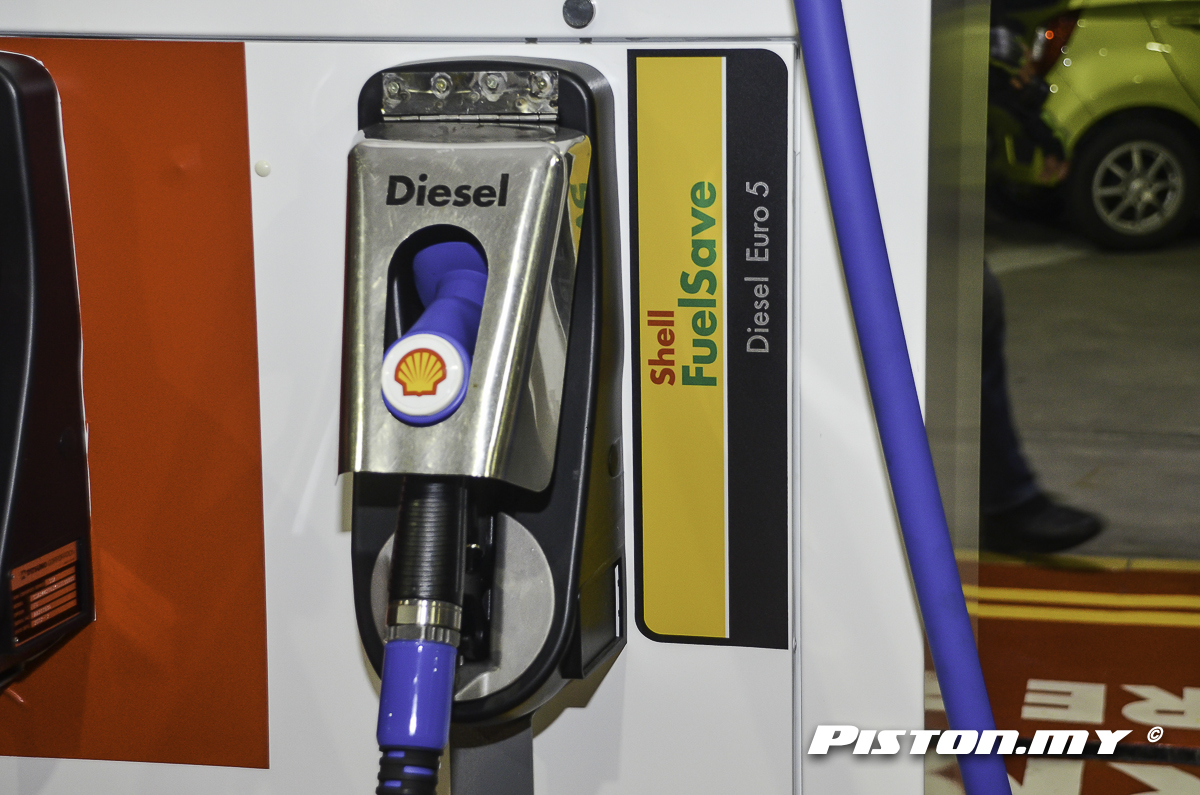 Speaking during the launch, Shell Malaysia's managing director Tuan Haji Azman stated that the introduction of the new diesel fuel was an affirmation of the firm's commitment to its consumers.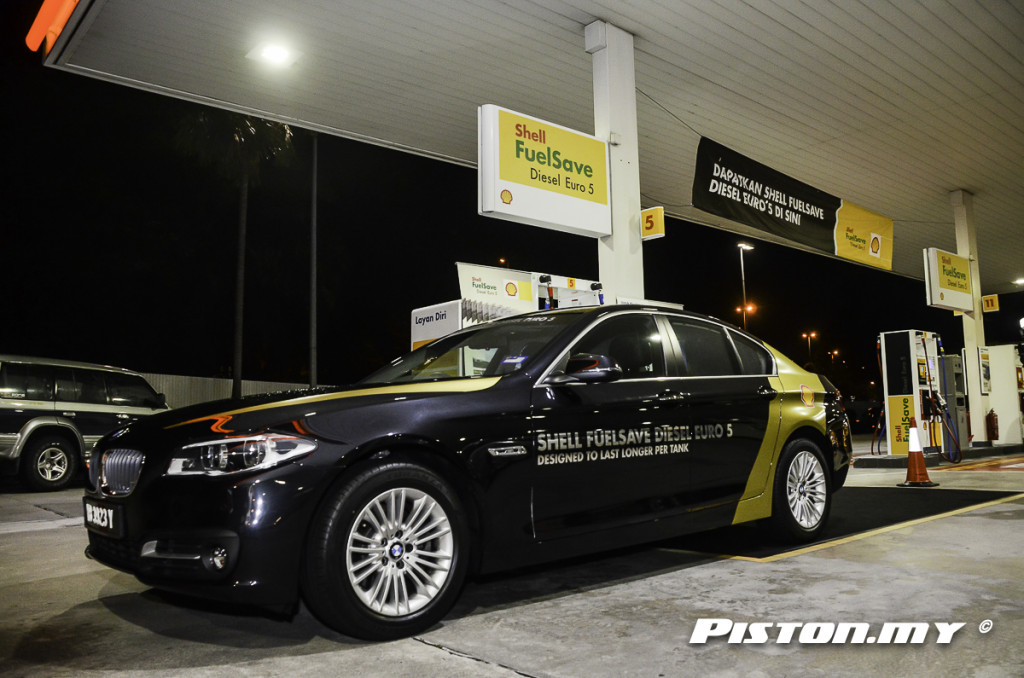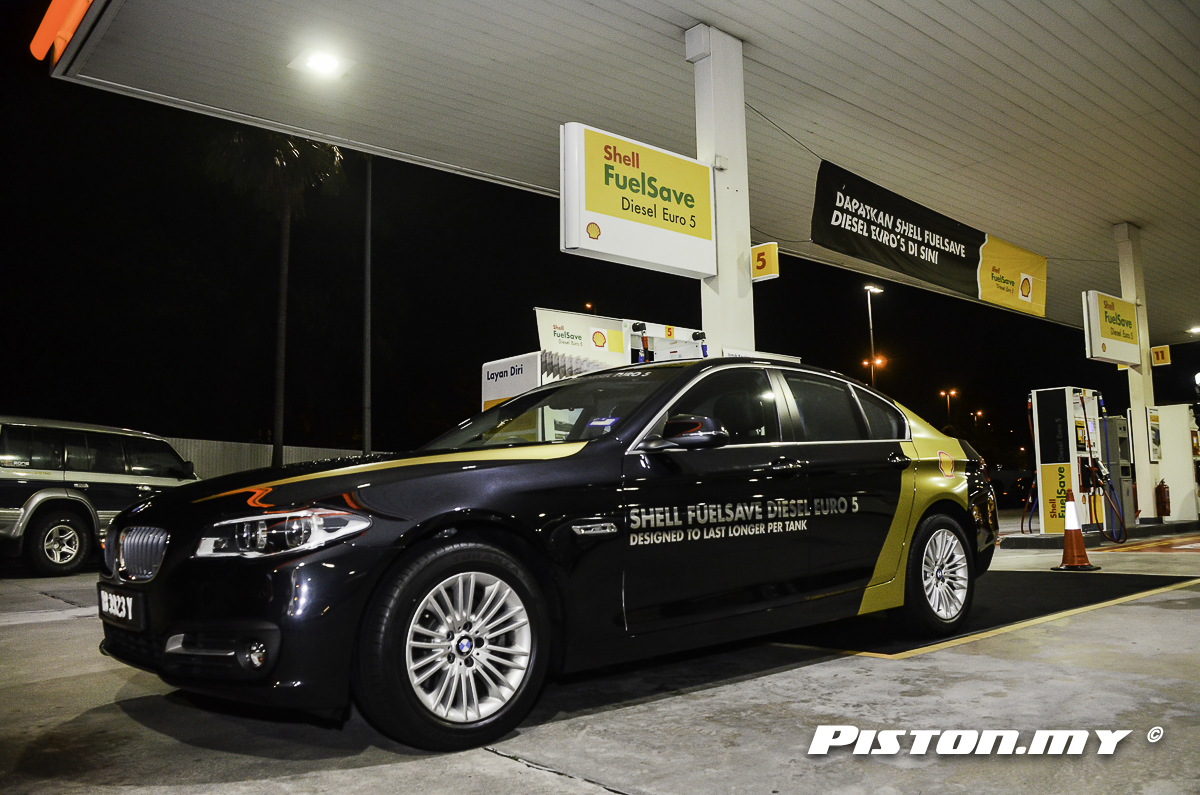 Additionally, the launch also signalled the new partnership forged between Shell Malaysia and BMW Group Malaysia towards creating greater awareness amongst Malaysian motorists about the importance of fuel efficiency and emissions responsibility.
The new Shell FuelSave Euro 5 diesel fuels are being retailed in selected Shell stations at the price of RM2.00 per litre. The fuel can be acquired via the following list of Shell stations:
• Shell Station NKVE-Damansara Highway
• Tapah Rest Stop, Perak
• Tanjung Malim Layby, Perak
• RA Talang Shell station, Bandar Ayer Keroh, Malacca
• Shell Station Pasir Gudang Highway 2, Johore
More information can be obtained by visiting Shell Malaysia's official website, www.shell.com.my, or through the Shell Motorist App for smartphones as well.