The Driving Skills for Life (DSFL) programme by Ford, which it has organised in Asia for the past 10 years, is meant to educate drivers of the importance of road safety. This year, organised in conjunction with local distributor of Ford vehicles, Sime Darby Auto Connexion (SDAC), saw over 140 Malaysian drivers taking part to better understand how to deal with different types of situations whiel driving.
According to the Malaysian Institute of Road Safety Research (MIROS), 7,152 people were killed out of the 521,466 road accidents that were reported last year. And as such, the automaker and its local distributor believe programmes such as this will help drivers be more vigilant while on the road which would in turn, reduce the number of road accidents reported each year.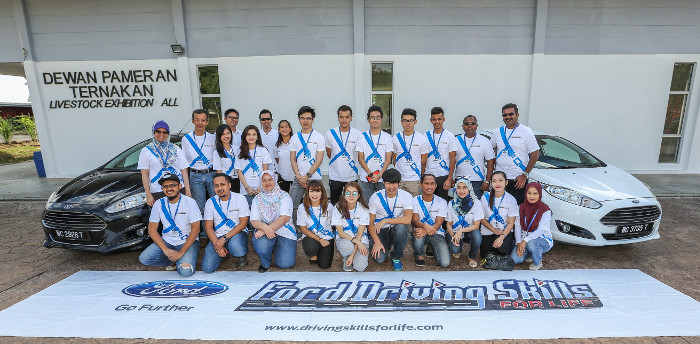 Those who attended this year's DSFL included members of the CitiCLub by CitiBank, employees of Sime Darby Berhad, fans of Ford Malaysia's social media channel, as well as members of the general public. The six half-day training session workshop was conducted by a panel of safety experts and was held at the Malaysia Agro Exposition Park Serdang (MAEPS).
"Driving Skills for Life is designed to equip drivers with the skills they need to be better and safer on the road. Road safety is a very serious issue and we feel it is our responsibility to help reinforce this message among Malaysian motorists," said Syed Ahmad Muzri Syed Faiz, Managing Director, Sime Darby Auto Connexion.
During the workshop, attendees were made aware of the risks that drivers face while on the road, dealing with unexpected situations, the peril of distracted driving such as the use of mobile phones while behind the wheel, hands-on driver training that covers hazard recognition, vehicle handling, speed/space management, and distraction awareness.
DSFL is free-of-charge and is part of Ford's global corporate social responsibility programme. Besides Malaysia, the automaker conducts this awareness programme in a number of countries such as China, India, Myanmar, Philippines, Taiwan, Thailand and Vietnam.