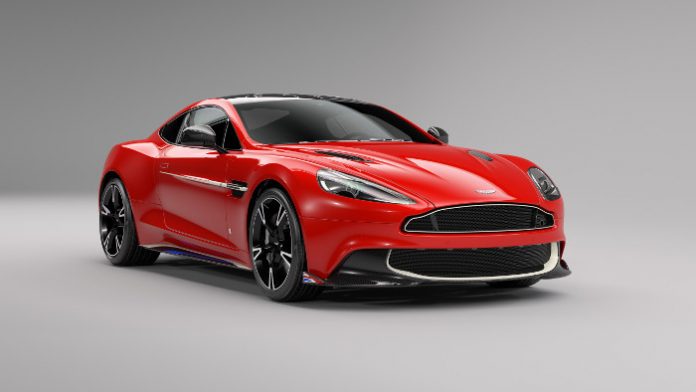 If you fancy owning a bespoke Aston Martin, then you are in luck. The automaker will be building a special edition of the Vanquish S, named The Q by Aston Martin Vanquish S Red Arrows edition.
The purpose, is to pay homage to the men and women of the Royal Air-Force acrobatic team – The Red Arrows. Founded in 1965, the team which comprises of nine pilots, showcase their razor-sharp reactions of their jets at airshows both in the UK and abroad.
Aston Martin adopted the Red Arrows paint scheme for the car and it also has white and blue carbon livery detailing to the white 'smoke trail' features on the side streak. An exposed carbon fibre roof panel includes an inlaid 'charge' pattern which is said to resemble the canopy of a jet. Union Jack enamel wing badges and titanium exhaust complete the exterior package.
Inside, buyers get Pinewood green inserts and green webbing seatbelts. The signature Red Arrows emblem of nine aircraft in classic 'diamond' formation is embroidered on the seat backs, along with unique sill and engine inspection plaques. these plaques will bear the numbers 1 to 10 representing each of the 10 cars that will be produced.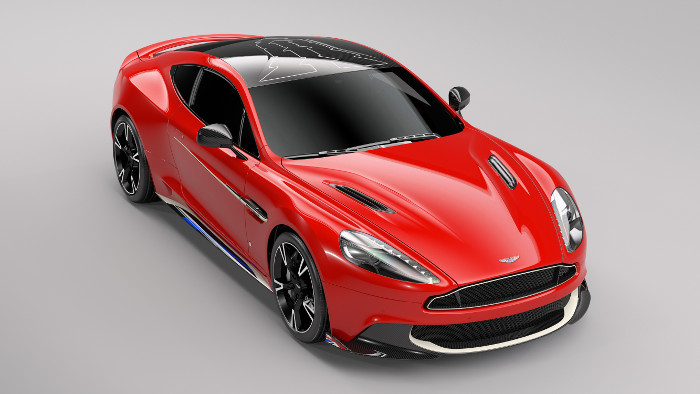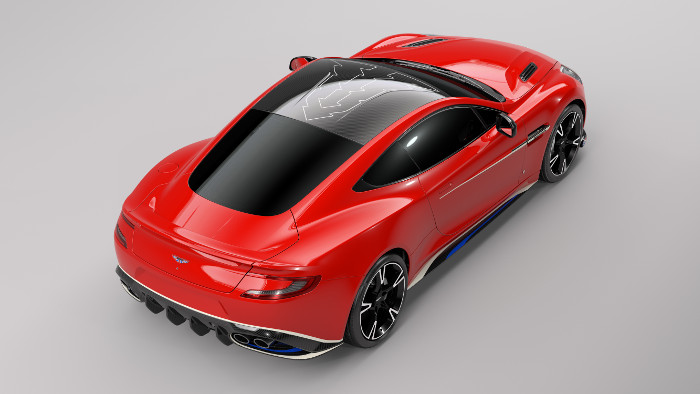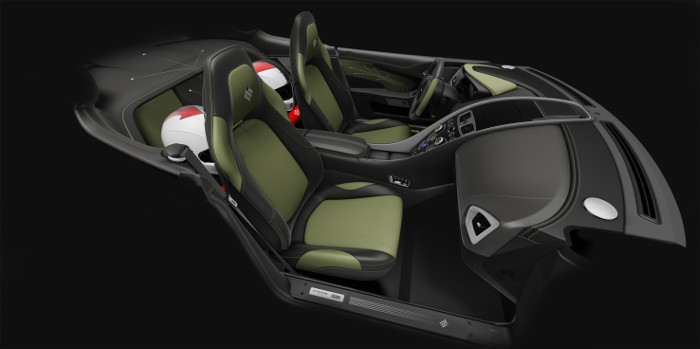 The Royal Air Force Aerobatic Team logo is embroidered on the transmission tunnel, and the rear of the cabin is finished in the 2+0 configuration, allowing for rear-mounted stowage of twin racing helmets, both finished in the Red Arrows livery.
In usual Aston Martin fashion owners will also get a number of accessories which include a racing helmet, racing suit, bespoke embroidered bomber jackets, a special luggage set and a 1:18 die-cast of the the car and the Hawk aircraft.
Only nine of these cars will be available for purchase through Aston Martin Cambridge while the 10th, will be gifted to the RAF Benevolent Fund, the charity that has been established to support former service personnel and their families.
The car was introduced at the handover of the former RAF St Athan facility in South Wales, which is soon to become the automaker's second manufacturing plant in the UK.