Bridgetone Corporation, the world renowned tyre maker has bagged an award from General Motors for Supplier of the Year during the 25th annual Supplier of the Year awards ceremony in Florida. This is the second time in a row that Bridgetone has received this award but its the company's 15th such award overall.
Winners of this award are chosen based on performance criteria in Product Purchasing, Indirect Purchasing, Customer Care and Aftersales and Logistics. The judges are from the global team of GM's purchasing, engineering, quality, manufacturing and logistics executives.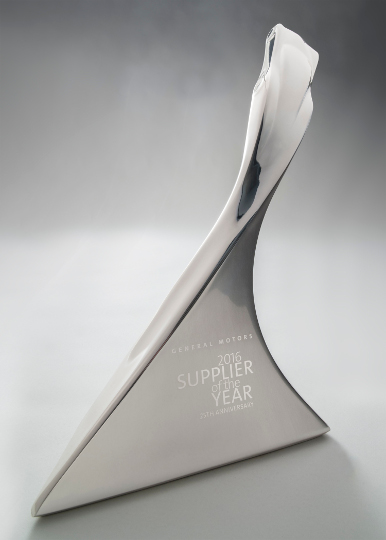 "I am proud of the effort and dedication that earned Bridgestone this honor for the 15th time," said Mike Martini, president, original equipment, U.S. and Canada, Bridgestone Americas Tyre Operations. "This award is a testament to our product, engineering and manufacturing performance at Bridgestone, and belongs to the dedicated teammates across our global organization who bring value and innovation to partners like GM."
Bridgestone Corporation's headquarters is in Tokyo, Japan. And it is one of the world's largest tyre and rubber company. Besides manufacturing tyres, it is also involved in manufacturing a broad range of products which include industrial rubber, chemical products and sporting goods. Bridgestone products are sold in over 150 countries across the globe including our own.