The Dodge Challenger SRT Demon is probably the most powerful drag focused muscle car you can buy. It has a monstrous 6.2-litre HEMI V8 that delivers 840bhp and 1044Nm of torque but shares only 38% of its parts with the less powerful Hellcat V8. It has a new crankshaft, pistons, connecting rods and supercharger.
Built at the Saltillo Engine Plant in Mexico, the Demon's engine cylinder heads are machined on dedicated CNC machines to ensure perfect production. The engine block is deck plate honed to minimise bore distortions. And once completely assembled, the powerplant is dyno tested for 42 minutes under load up to 5,200rpm before it is approved for use.
Here are some facts about the engine:
– Forged alloy steel crankshaft with 90.9-millimeter stroke and revised balancing
– Induction-hardened crank bearing surfaces; individual journal optimized main bearing clearances
– Forged high-strength alloy pistons; 30-micron increased piston to bore clearance
– Powder forged connecting rods; upgraded shank and big end; revised ultra-high tensile fasteners
– Flow doubled on piston cooling oil jets
– Revised design valve springs
– 33 percent increase in oiling for valve springs and rocker tips – lubrication and cooling
– Single-groove collects on valve stems for improved stability
– Fuel injector pressure increased 27 percent
– Oil pan and windage tray optimized for high acceleration – tested up to 1.8g
The car is fitted with a TorqueFlite 8HP90 Eight-speed automatic transmission that is able to change gears in just 400 miliseconds. And the Demon's drivertrain consists of a limited slip differential that that has a 20% thicker prop shaft than the Hellcat's, made of high strength, low alloy steel tube and high strength steel stub shafts. The strengthened internals are able to cope with the mind blowing acceleration launch forces of up to 1.8 g.
Unlike some muscle cars, the hood scoop on the demon is functional and is the largest of its kind for a production car at 292 square centimeters. It is part of a high flow, low restriction intake system that helps deliver cool air into the supercharger – the air-flow is rated at 33 cubic meters per minute. A another feature worthy of mention is the SRT Power Chiller. It redirects air conditioning refrigerant from cabin to chiller unit, which reduces charge air temperature by -8 degrees Celsius.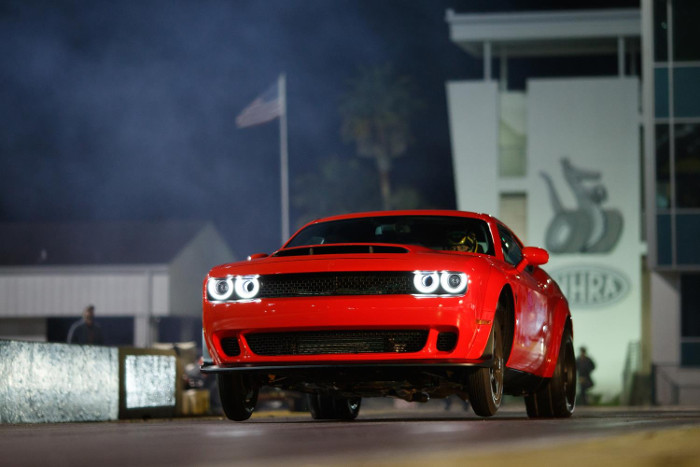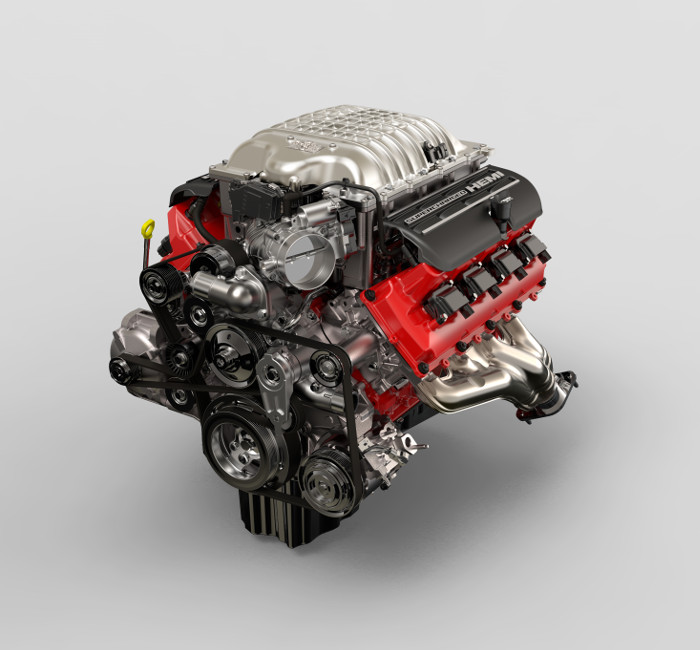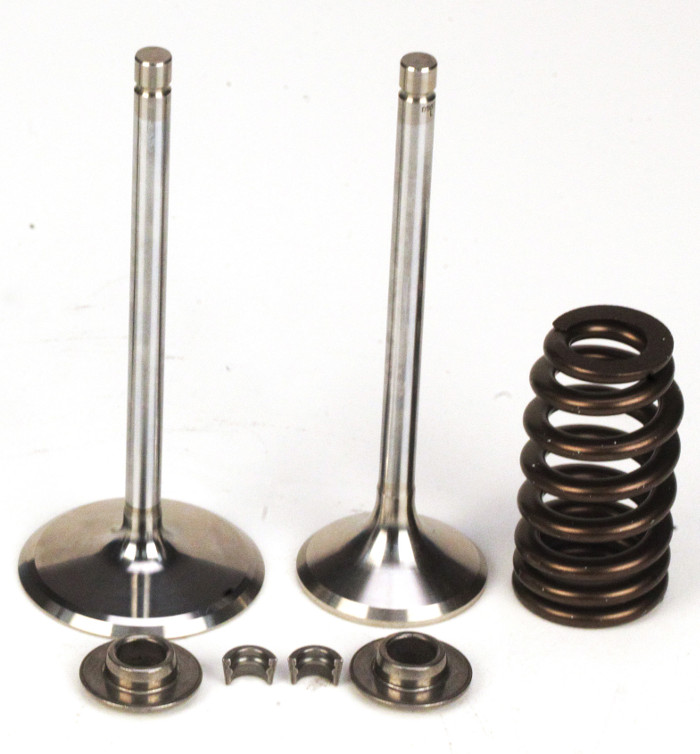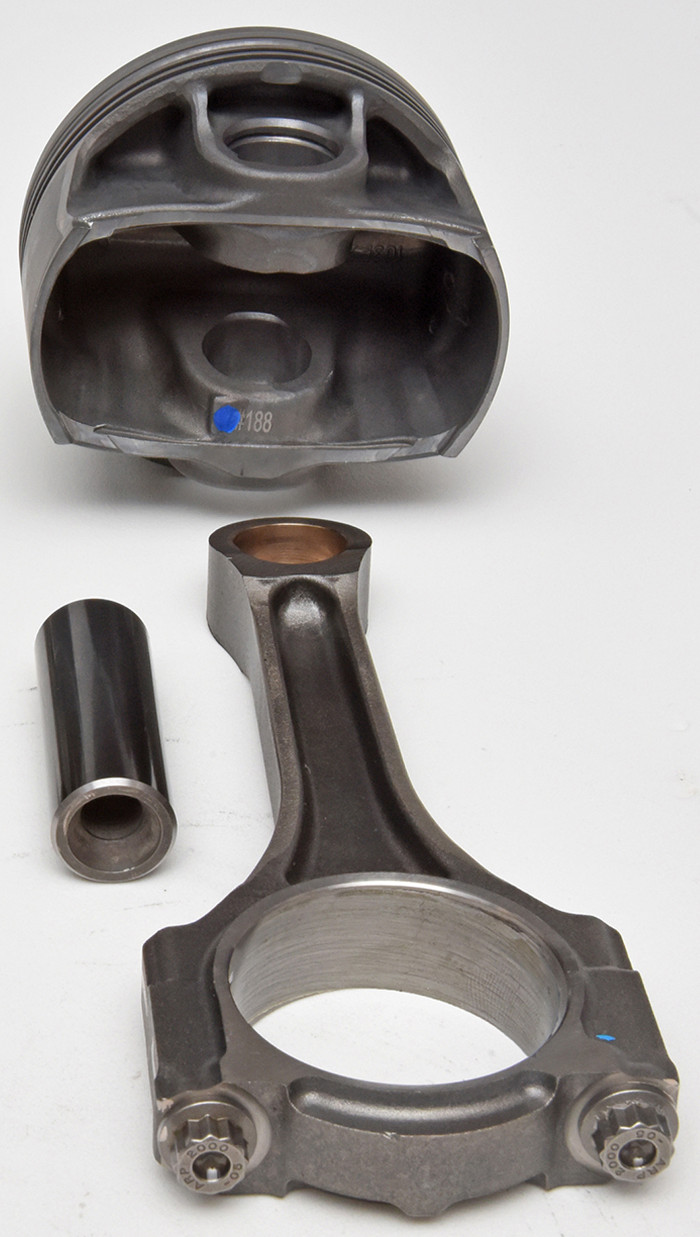 During a 1/4 mile drag run, a Demon's engine sucks in 4.9 cubic meters of air, which is the equivalent to the lung capacity of 816 humans combined. Putting that into perspective, in just 244 meters, the car sucks in as much volume of air as that found in its cabin – that's a lot.
In order to keep the high performance engine cool, the Demon has a very efficient cooling system that is able to remove as much as 258kW of heat from the engine when running at the limit. That same amount of heat can boil nearly 950 ml of water in just 1.2 seconds.
A remarkable car by any standards, the Dodge SRT Demon is only available to purchase in North America for now. It's an amazing technological achievement for drag racing, but for anything else, it falls well short of the mark.