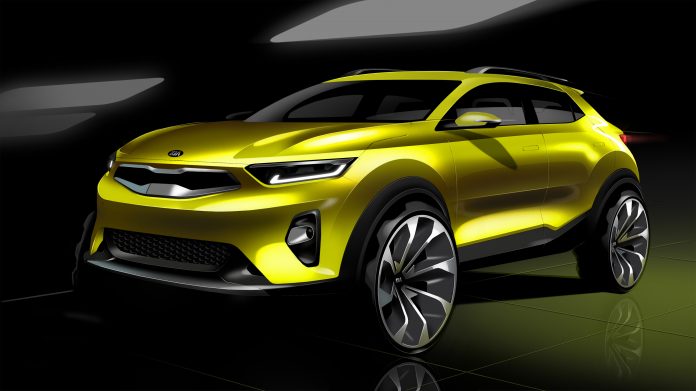 Kia has revealed a concept compact crossover SUV called the Stonic, that incorporates European design and is inspired by the form and function of much larger Kia SUVs. The low slung roofline, angular contours muscular side profile lend it a muscular look that should appeal to the adventurous type.
The signature tiger nose grille is much narrower than what can be on the automaker's current crop of vehicle, which especially true with the chrome outline that has been given more prominence than the rest of the assembly. The long sweeping DRLs underline the underside of the headlights, a similar arrangement seen on the current generation Sportage. At the rear, the Stonic features angular rear taillights that blend with the the rear bodywork. It also features a two-piece rear bumper integrated with the vehicle's twin exhaust tips setup.
The cabin is said to be of European styling as well, which incorporates smooth surfaces and geometric design forms. It will feature cutting edge tech that will be smartly positioned to maximize space for occupants and a floating HMI (human-machine interface), which blends smartphone access with the car's various systems.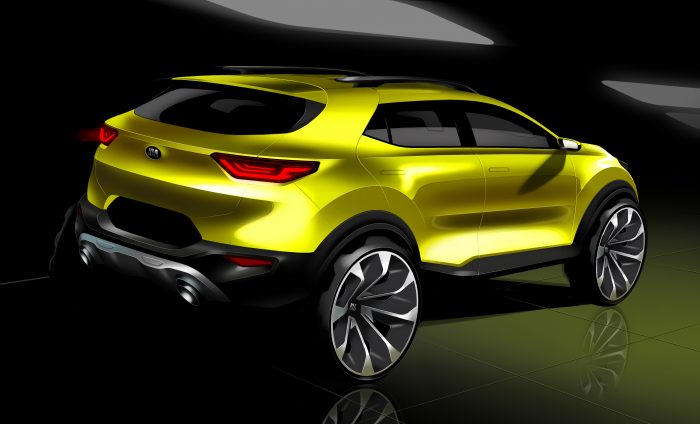 According to Kia, the Stonic will go on sale in the second half of this year and will be the most customisable Kia ever made, both inside and out. This should hint at an extensive options list that will be made available to customers to customize the vehicle according to his/her own taste.