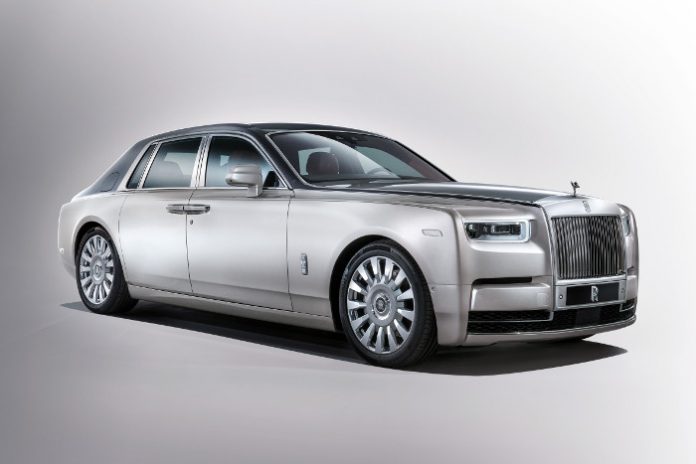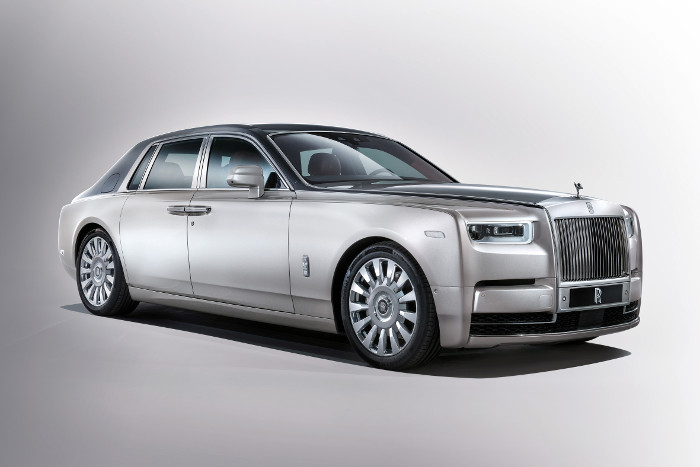 Rolls-Royce has released the new Phantom, which is said to be the best one ever made thanks to a new modular construction method, better sound insulation and a slew of tech. The overall look isn't dissimilar from the car it replaces, there's still the signature front fascia and elegantly sculpted silhouette that seems like it stretches for miles.
That said, the devil is in the detail, because vast yet subtle improvements have been made to make the car a marked improvement over its predecessor. The Pantheon grille sits flush with the rest of the bodywork, a first for any Rolls-Royce vehicle. This has been done to give the front fascia a more elegant and uncluttered look.
Then, there's also the incredibly shortened overhangs at the front and rear which give the car a more compact look. The side profile has been toned down slightly for a more subtle finish and the rear features a familiar yet modernized design that that is distinct to the nameplate.
The body is based on a modular all-aluminum space frame that will underpin all future Rolls-Royce vehicles. It can be used and altered to suit a whole slew of models regardless of powertrain differences. This move, according to the manufacturer, will allow it better flexibility in planning and building cars that best exemplify the brand.
As such, the new Phantom is 30 per cent more rigid than its predecessor and will be more agile, offer better stability as well as improved comfort to all occupants. It improves over what was previously offered thanks to this new construction method.
Special deadening material such as foam has been used to line the car to reduce ambient noise to almost a negligible level. There's also a double layer skin to the bodywork that helps isolate the cabin from ambient noises outside.
The tyres too have not been spared, as they are called 'Silent Seal' tyres and feature a special foam layer placed inside to wipe out tyre cavity noise and reduce overall tyre noise by 9db.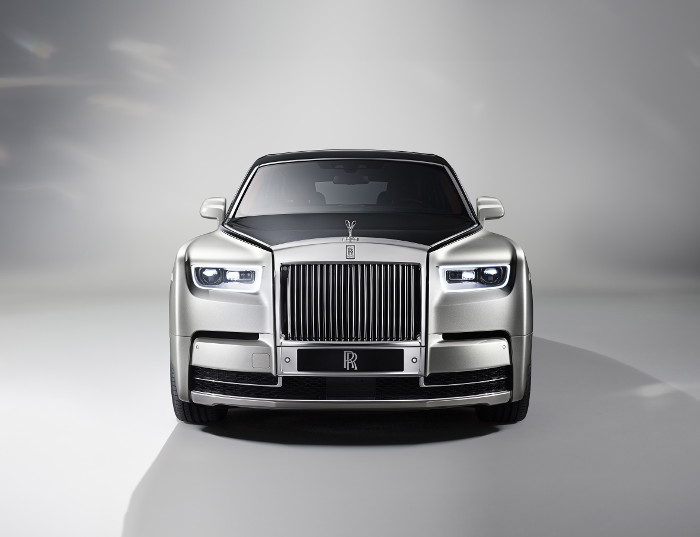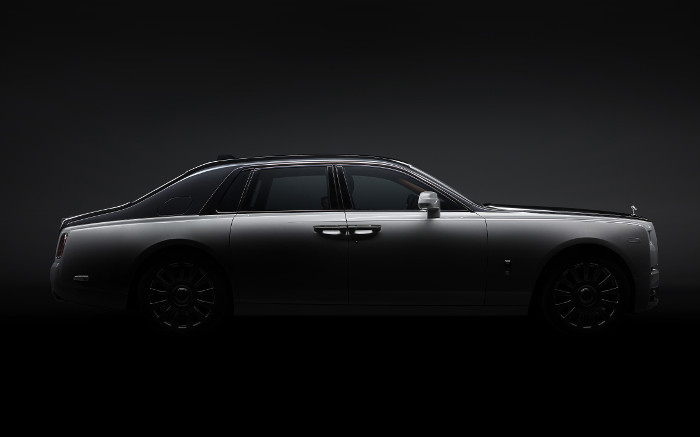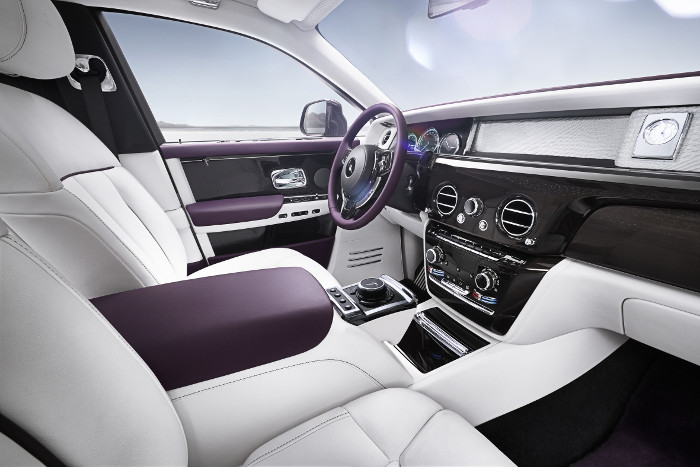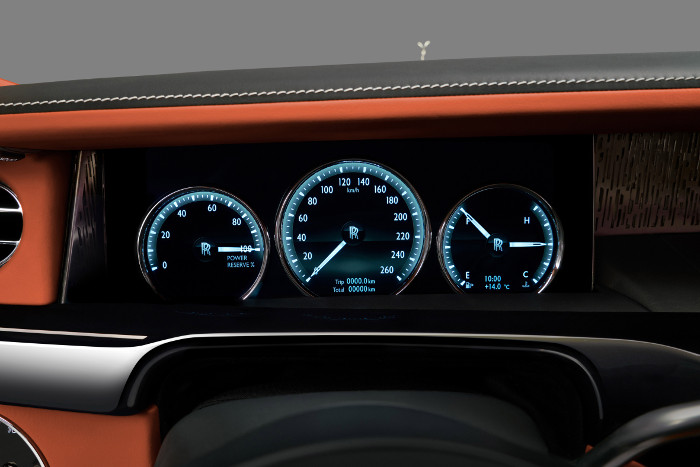 Inside, the cabin is crafted with some of the most luxurious materials fitted to any car. The instrument cluster is now fully digital and the rest of the switch gear has been tastefully arranged in an uncultured manner. What may seem as an afterthought though, is the positioning of the car's analogue clock which is placed in a metal plaque and placed towards the front passenger.
The car still has the same door configuration as before and by pressing the individual buttons, all four doors can be opened and closed at the occupants' convenience. Though not revolutionary, its a desired feature for Rolls-Royce owners because resorting to manual labour is very much beneath them.
"Key to Rolls-Royce realizing its vision of being the world's leading luxury brand, today and in the future, is an architecture that spans the entire Rolls-Royce family,"comments Philip Koehn, Director of Engineering. "The Architecture of Luxury will carry every future Rolls-Royce, not just the New Phantom. Project Cullinan and eventually the next Ghost, Wraith, Dawn will ride on this architecture, as well as future coach build projects."
Under the enormous hood, is a new 6.75-litre V12 engine that is equipped with two turbochargers. Total output is rated at 563bhp and an impressive 900Nm of torque from as low as 1,700rpm. It's mated to a ZF 8-speed gearbox that pulls data from the Satellite Aided Transmission (SAT), which prepares the powertrain to cope with the roads directly ahead of it.
The car has a new double-wishbone front axle and 5-link rear axle that are part of its supposed best-in-class air suspension. This self-leveling setup executes millions of calculations a second to maintain the plaint ride quality regardless of the road surfaces. It monitors steering input, body roll, acceleration as well as other factors to maintain a composed ride quality.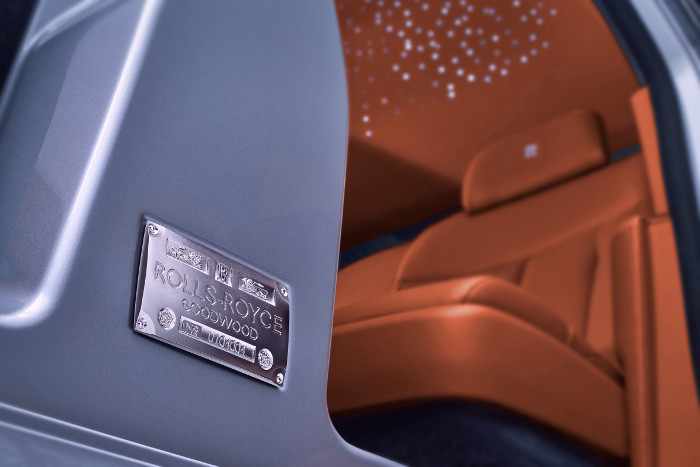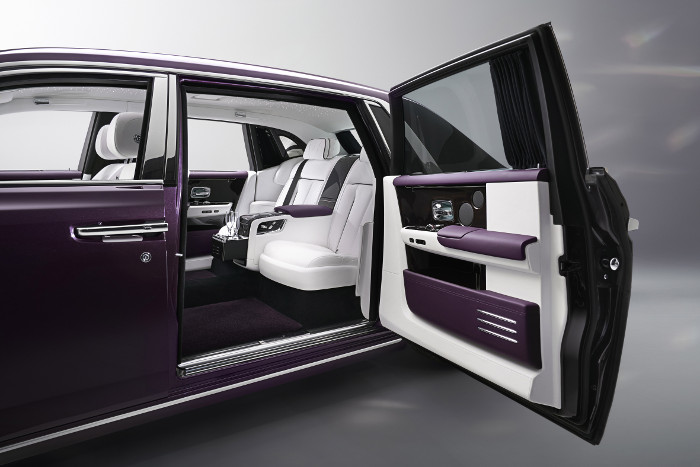 This self-leveling air suspension also makes use of stereo cameras to inspect the road ahead and continuously adjust itself at speeds of up to 100km/h. This results in a very smooth ride quality, which should live up to the Rolls-Royce image.
As expected, the Phantom comes equipped with a slew of safety tech that include Alertness Assistant, a 4-camera system with Panoramic View, all-round visibility including helicopter view, Night Vision and Vision Assist, Active Cruise Control, collision warning, pedestrian warning, cross-traffic warning, lane departure and lane change warning, 7×3 high-resolution head-up display, WiFi hotspot as well as the latest navigation and entertainment systems.
Though the new Phantom doesn't feature revolutionary changes in terms of design elements, there isn't much you can fault the car with. There was nothing really wrong with the old car which debuted in 2003, and the new improvements, keep the car up to date with the latest machinery we have today.