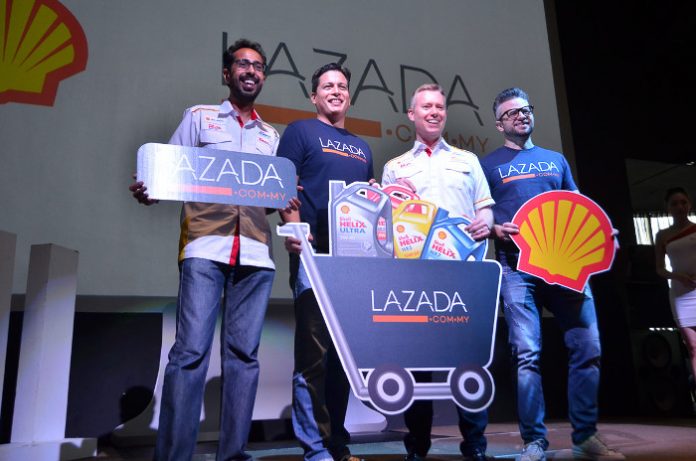 Shell Malaysia Trading Sdn Bhd has launched the first ever Shell Malaysia Online Store on the country's leading e-commerce platform, Lazada Malaysia. The Shell Malaysia Official Online Store is the company's latest initiative in making their industry-leading genuine Shell Helix motor oil much easier to purchase and obtain for all vehicle owners across the country.
The official store also promises nothing but their genuine Shell Helix products officially sourced by the manufacturer itself which includes delivery across Peninsular Malaysia, Sabah and Sarawak. Further enhancing their level of convenience in terms of purchasing one of the best engine oil and lubricants in the market, the Shell Malaysia Online Store also offers great value for money packages at selected authorised workshops in Klang Valley as well as Johor.
The online e-commerce market and demand for easier shopping conveniences has launched Lazada Malaysia as the main go-to site to purchase anything and everything from electronics, fashion items to services. Today, the collaboration between Shell Malaysia and Lazada Malaysia continues to innovate the ever growing demand for life-improving services whether it's purchasing the product or opting for one of their all-inclusive service packages.
When customers opt for any of the all-inclusive packages starting from RM103, each package includes the preferred Shell Helix engine oil, oil filter, labour costs and also a complimentary 15-point vehicle check.
Once the online purchase is successful, car owners will be contacted by the Shell Malaysia Official Online Store to assist in arranging their preferred service venue, date and time slot followed by an SMS confirmation. All the customer has to do is just head over to the assigned authorised Shell Malaysia workshop and the rest will be taken care of for them.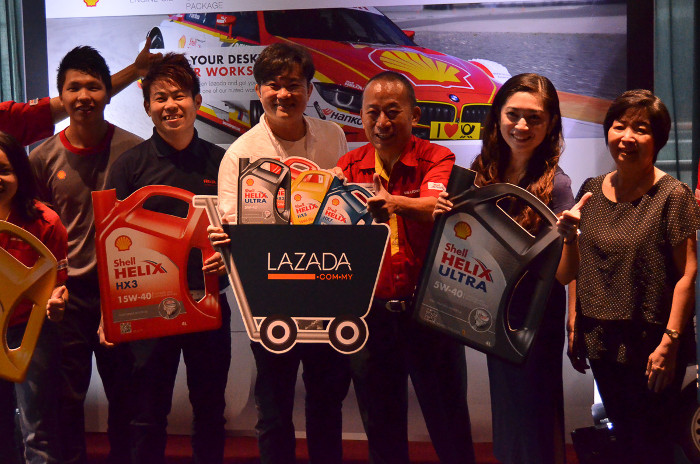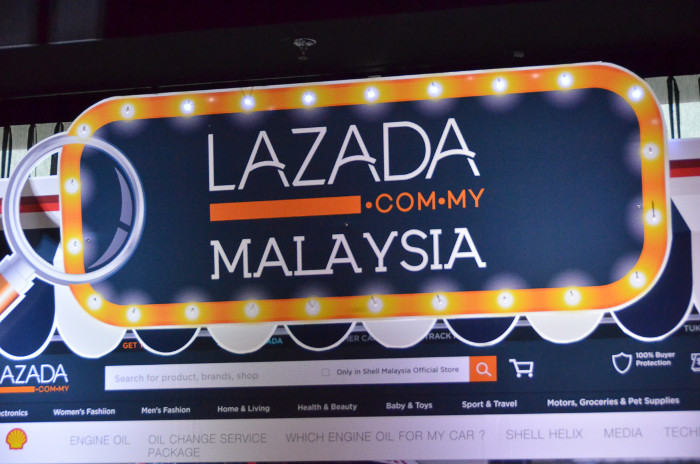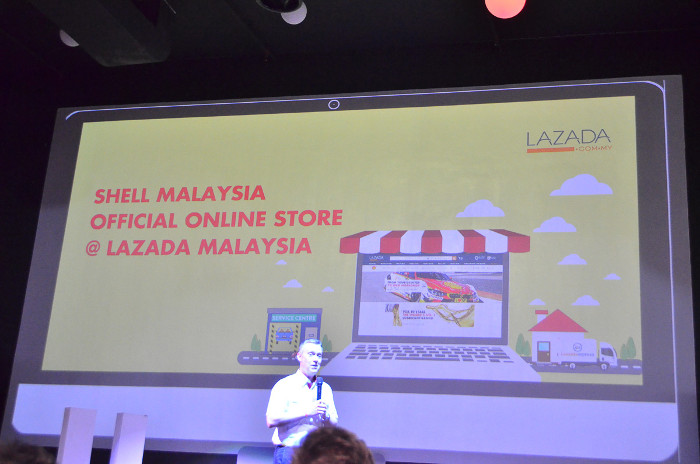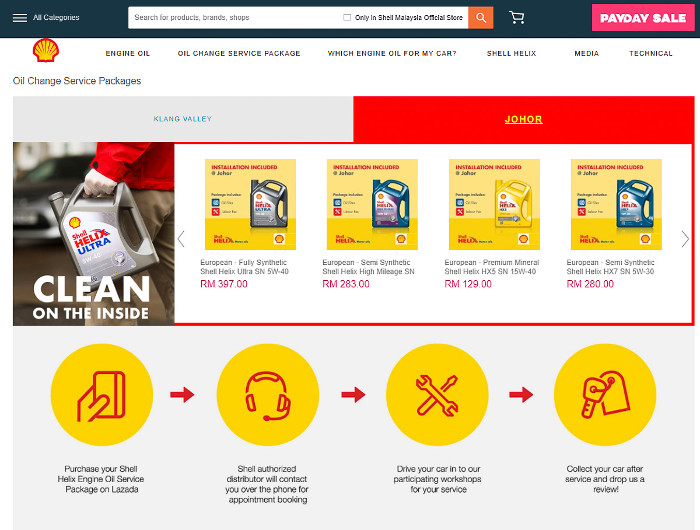 In conjunction with the launch, online shoppers who purchase either the engine oil or service package anytime from 3 August to 10 August 2017 will receive a Lazada Malaysia e-voucher worth RM30.
According to Shell Lubricants Executive Director – Southeast Asia & Oceania, Troy Chapman, Malaysia was the first market in Southeast Asia to enable online purchase of genuine Shell Helix products and service packages from an official channel.
"This is yet another initiative from Shell, which explains why we have been the number one lubricant supplier in the world for the past 10 consecutive years .We were the first motor oil brand to offer the Shell Helix Engine Warranty or S.H.E.W last year. Today, we are proud to be the first oil and gas company in Malaysia to have an official presence on a leading e-commerce platform such as Lazada Malaysia. This initiative would help expand our market coverage and reach significantly and complement our extensive brick and mortar network in this country, which has been built over the past 125 years," said Mr Troy Chapman.
Lazada Malaysia Chief Executive Officer Hans-Peter Ressel also commented that "This is a winning collaboration for Lazada and Shell that first and foremost, benefits the consumers as they now have unparalleled access to a wide range of official Shell Helix products via our platform. Brands such as Shell recognise the strategic importance of e-commerce in Southeast Asia and we look forward to working together with Shell in growing its online presence not just in Malaysia but across the region," he said.
To visit the Shell Malaysia Official Online Store, you can head on over to http://www.lazada.com.my/shell-malaysia-official-store/.
Article by Sep Irran