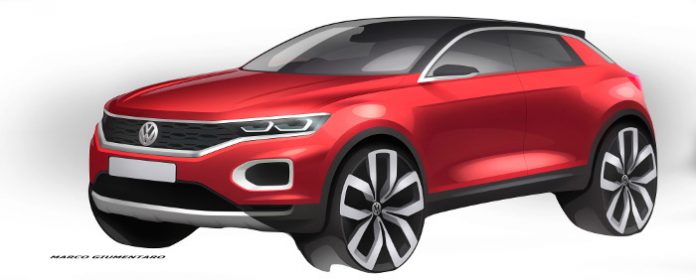 Volkswagen is gearing up to unveil a new compact SUV that it calls the T-Roc. Meant to be a smaller vehicle that retains the agility and off-road character of an SUV, the T-Roc is being positioned as a crossover that can offer the best of both world.
Despite being a completely new vehicle, the lines and overall design language of the T-Roc is unmistakably Volkswagen. The front fascia and especially the honey comb grille, look similar to that of the current Tiguan, and to a lesser extent, the Atlas.
It's integrated dual headlights is a dead giveaway and can be considered an essential trait of all current Volkswagen models including the Passat. This means, that the German automaker has chosen to take an evolutionary approach as opposed to a revolutionary one when it came time to create a a brand compact SUV.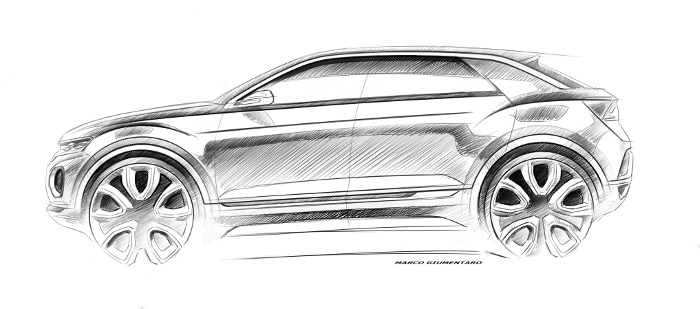 The rear is reminiscent of a Mk7 Golf, which is a welcomed attribute. The simplistic yet elegant lines make for surprisingly neat overall look. This should make it an appealing vehicle to those wanting a crossover that is able to offer car-like looks but with added style.
Judging from the design, the overall footprint of this particular VW shouldn't be that far off of that used for the Golf platform, which if so, should place the T-Roc beneath the Tiguan and Toureg models. This should help it fill the the void in Volkswagen's current product portfolio and help boost sales somewhat.
Regarding tech, nothing concrete has been announced yet, but VW has stated that it will bless the vehicle with a wealth of innovations, which should include its slew of safety and advanced driver aids.
Volkswagen will officially launch the T-Roc on August 23rd 2017 and is quite confident that this new addition and its 'crisp proportions and progressive design' will invigorate the compact class. That said, we can't help but wonder how much of these suave looks would actually make it onto the production ready vehicle.