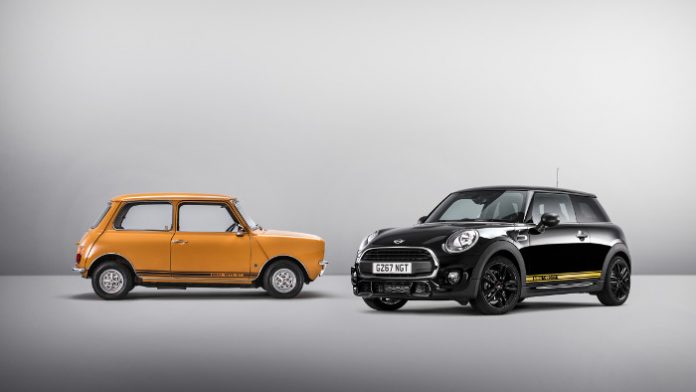 MINI is introducing a very special edition vehicle called the 1499 GT, all are bound for the UK market. It's inception was inspired by the classic 1275 GT, which was based on the original Mini. The 1275 in the model name, was a direct reflection of the car's engine capacity in cc, which was significantly larger than the standard Mini's 998cc.
However, with the 1499 GT which is based on the current MINI One, This isn't the case. The car doesn't have a 1499cc engine, instead its the same 3-pot as the One but with a bit of a power bump. The automaker has slightly increaed the power, bringing the total to 102bhp.
The peppy turbocharged three-cylinder engine allows the car to sprint from 0-100km/h in 10.1 seconds, which isn't quick by any means. Mated to it, is a 6-speed manual gearbox with sports-car inspired rev matching technology. The car also comes with disc brakes on all four corners that will allow for better stopping power.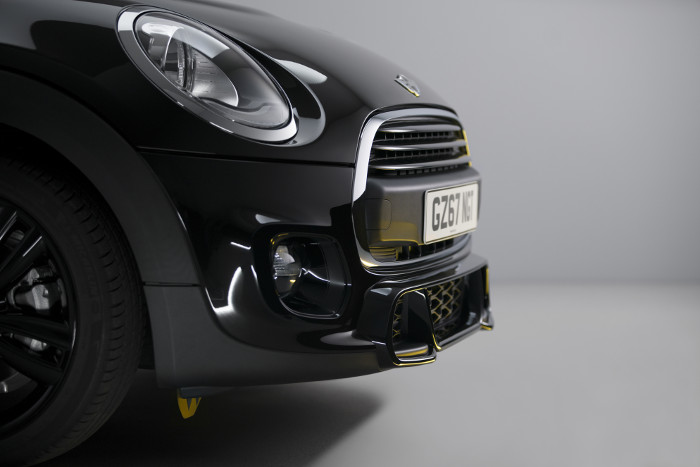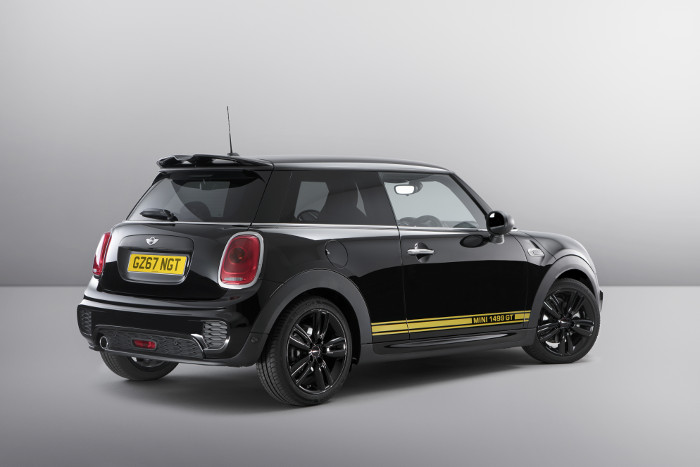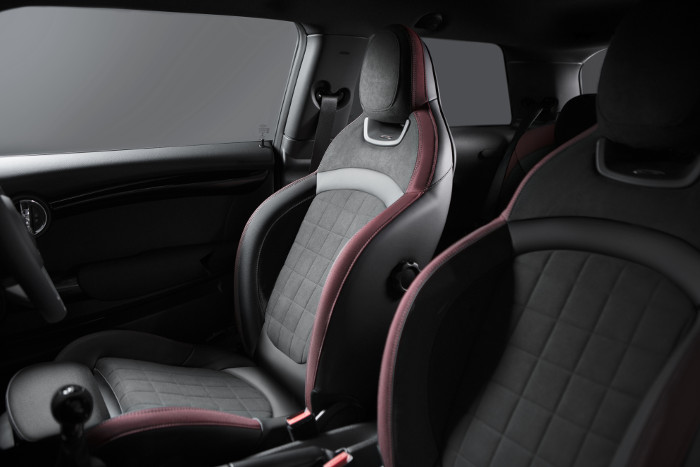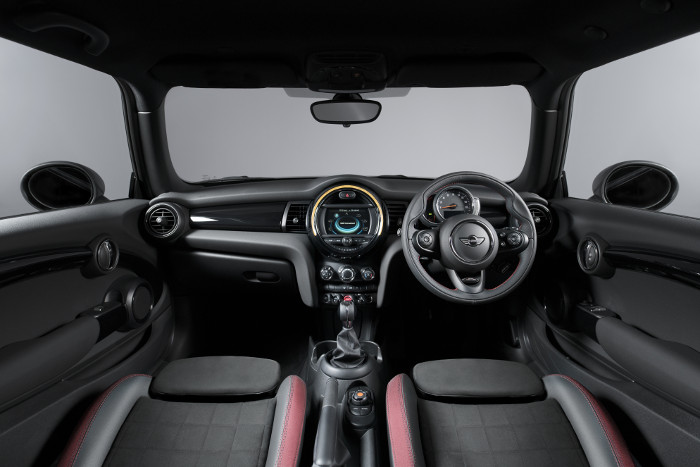 There are several differences between the special edition MINI and the standard car, which include the John Cooper Works Sport Pack, 17" Track Spoke alloy wheels in Black and white indicator lenses. The styling pack includes distinctive John Cooper Works front and rear bumpers, side skirts, a split level spoiler and John Cooper Works door entry plates.
Its a similar story for the inside because the car gets John Cooper Works Sports seats in Dinamica and leather, JCW badges, a JCW steering wheel in perforated leather with Chilli Red stitching and multi-function controls, Piano Black interior trim as well as a Carbon Black interior details and an Anthracite headlining.
This John Cooper Works treatment extends to the performance aspect of the car as well because it benefits from a sports suspension. It is tuned to offer an experience that matches the looks of the sporty bits.
MINI will only be making 1,499 cars and they will be available in two different body colours, which are Pepper White or Midnight Black. In Midnight Black, the car gets gold 1499 GT side stripes, while the one in Pepper White, gets the same style graphics, but in black.